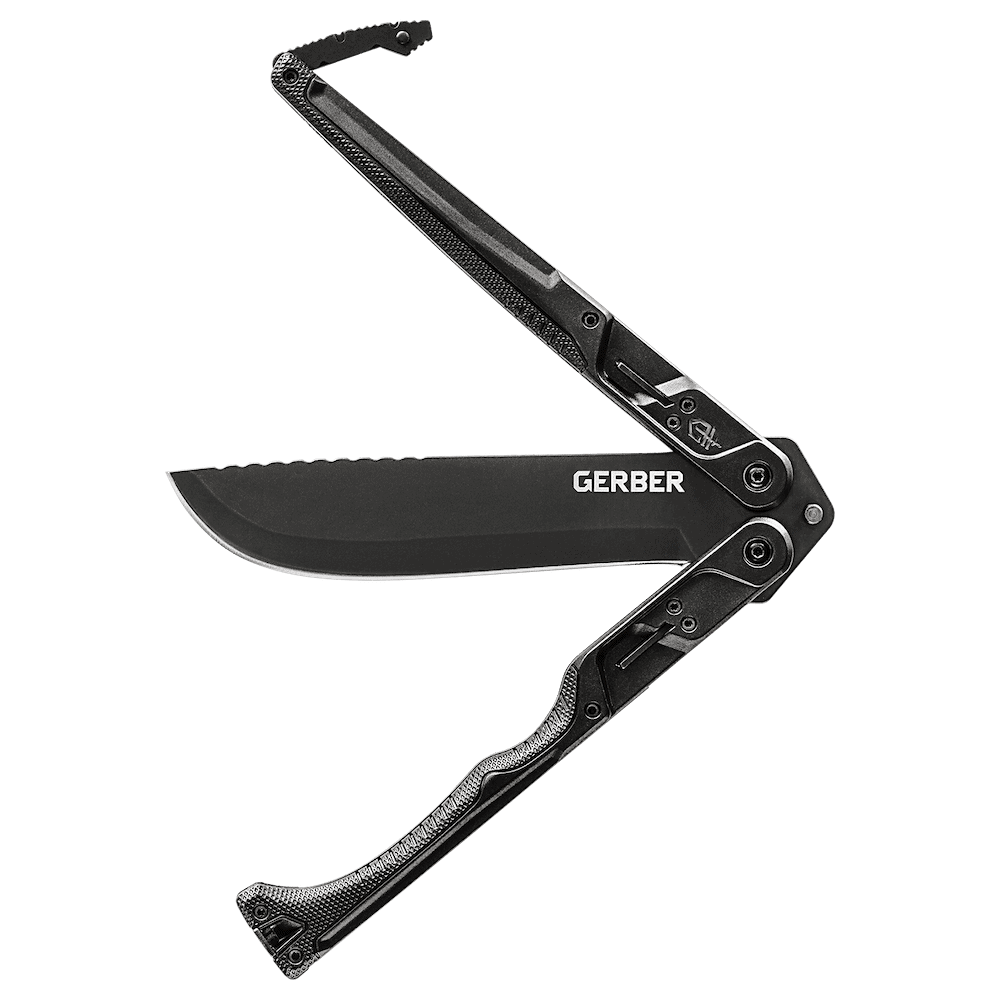 The Gerber Doubledown makes a big impression! I've always loved the design of butterfly knives, and the Doubledown takes it a step further. Imagine a machete you can discretely fit in your backpack, and you have the Doubledown.
I first saw this American-made folding machete at the SHOT show last year, and it's finally available!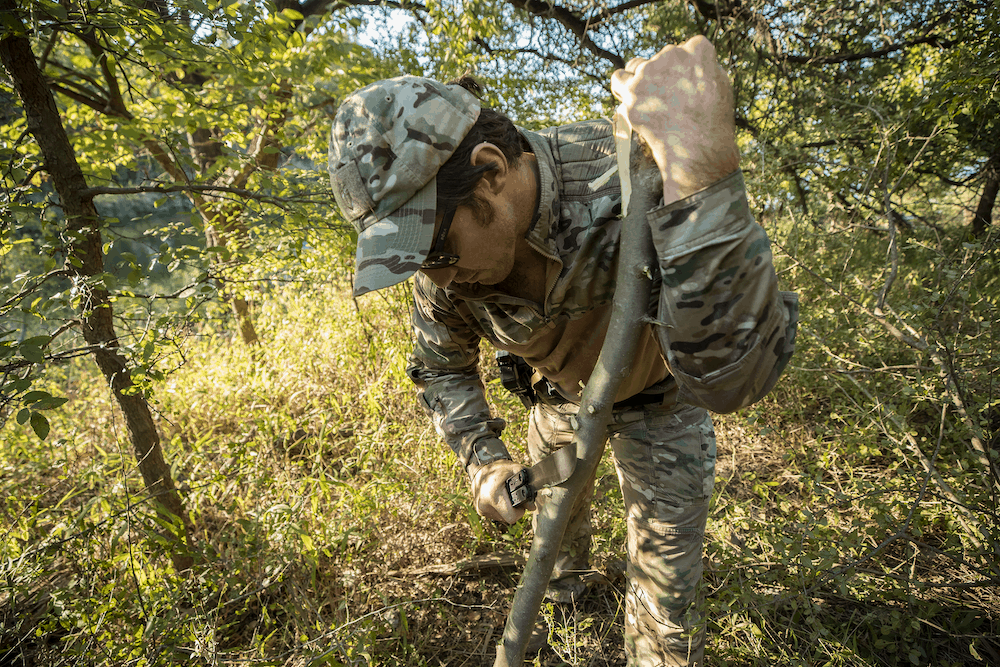 "Gerber has successfully combined the functionality of a knife, machete, and hatchet into a chassis that folds down to something the size of a standard flashlight. The compact size of the Doubledown makes it ideal for storing in a
vehicle or overnight bushcraft bag. The folding and locking mechanisms are designed to provide the utmost in safety and durability."

The Doubledown is designed with a weight-forward blueprint, notched grip with forward jimping, and an ergonomic handle that excels in chopping or batoning.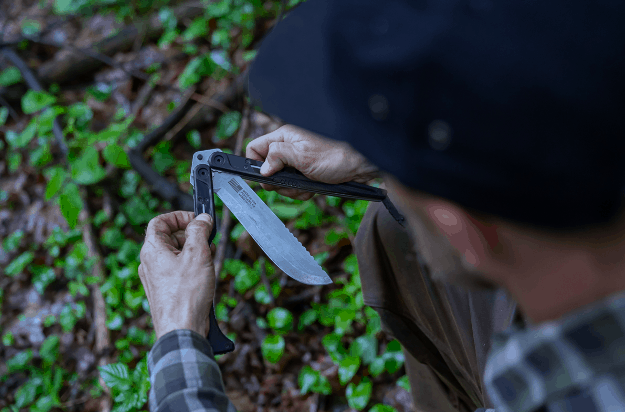 The beauty is in the full 6.75" blade that is made with 420HC steel and can be quickly resharpened in the field. This makes it an ideal tool for weeks or days on the road (think overlanding), or a remote job site where downtime is a killer.
Yes, the Doubledown can be stashed in a backpack but is more easily accessed when the molle compatible sheath is attached to a molle panel on a tactical backpack or kit.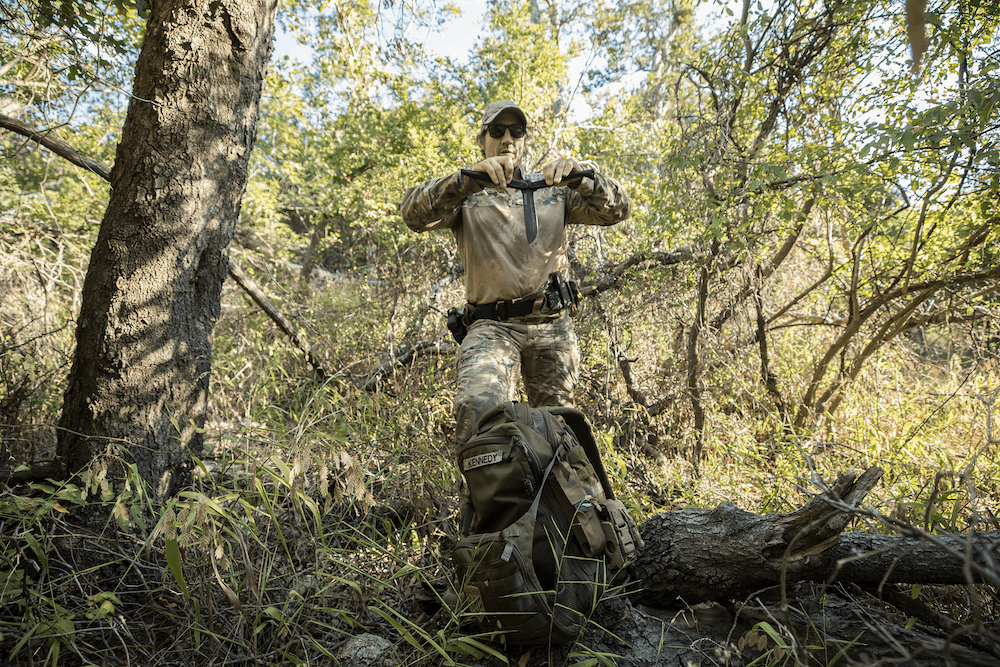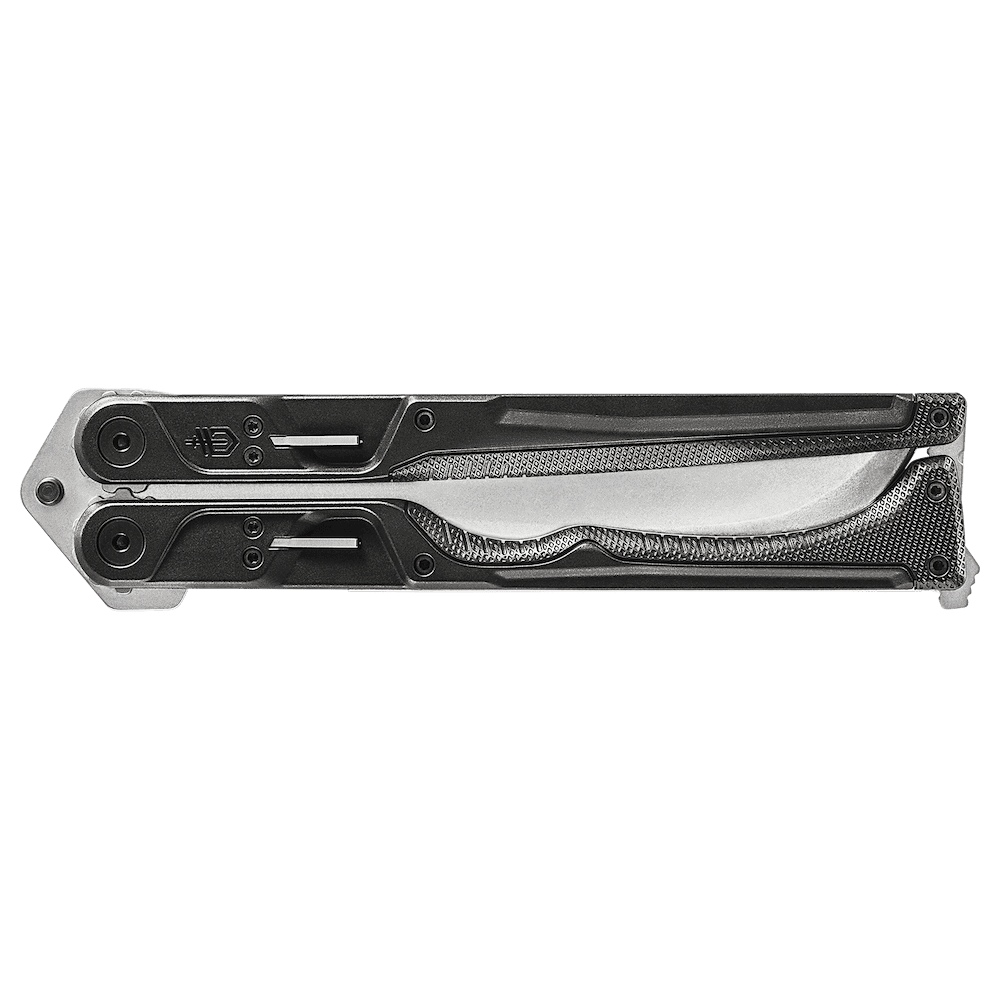 The Gerber Doubledown is available now on the Gerber website for $129.