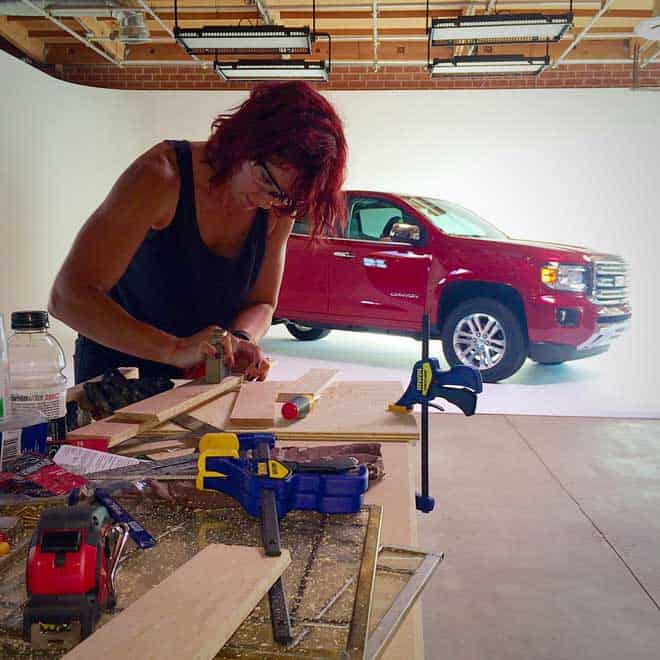 GMC recently invited us to participate in the first GMC DIY Challenge and we gladly accepted.
Pitted against builders Brad Pennington of DoItYourself.com and his crew from Moca Handcrafted and Dinah Wulf of DIY Inspired and her teammates Jennifer Sevick-Hostetler and her Dad, Robert (master cabinet maker).
The challenge was to shop with $500 at the Habitat for Humanity ReStore and build a furniture piece and household item, to be donated to a Habitat for Humanity home in Los Angeles. We had less than two days to complete the challenge and then be judged by representatives from GMC, Habitat for Humanity, and our host Kathryn O'Shea-Evans of This Old House.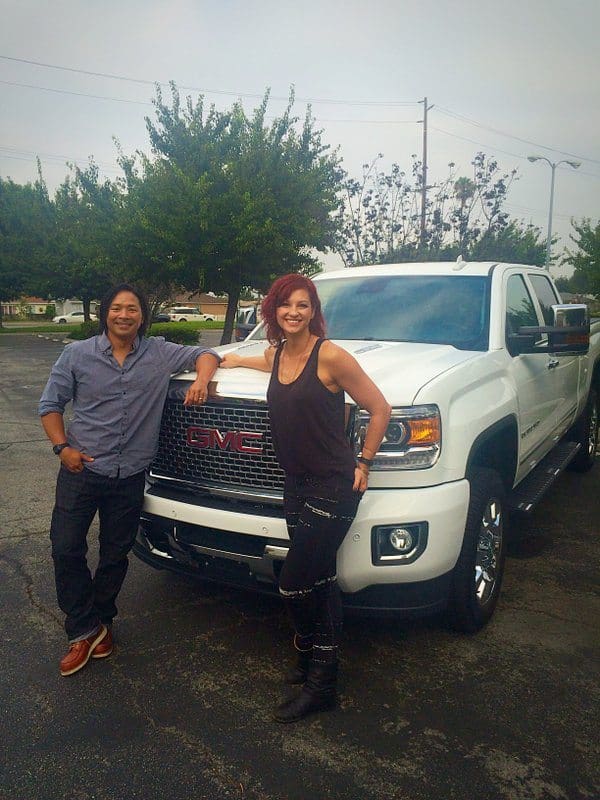 Joining me on this challenge was my lovely wife, Laura Dahl. With her on board, I knew we'd knock the concept and design out of the park no matter what we built.
The Truck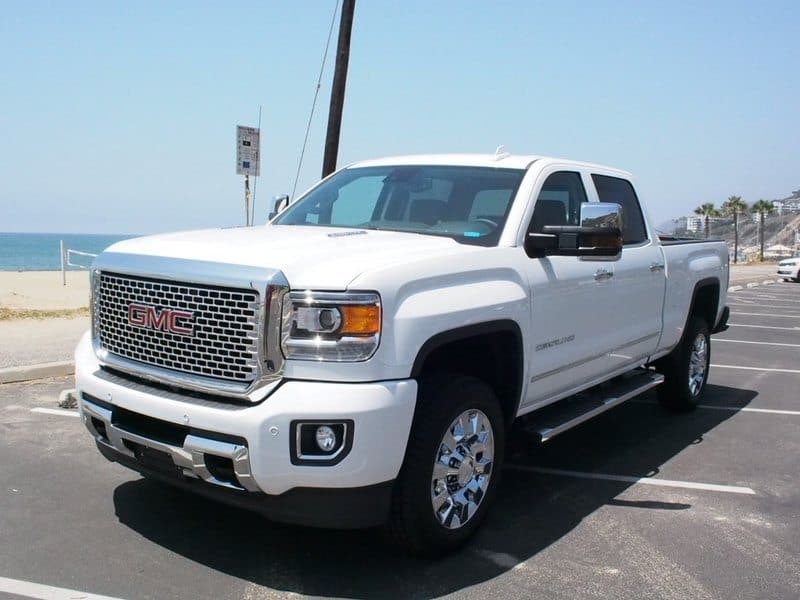 A perk to this project was spending a week with this bad boy. A 2015 GMC 2500 HD Denali 4×4!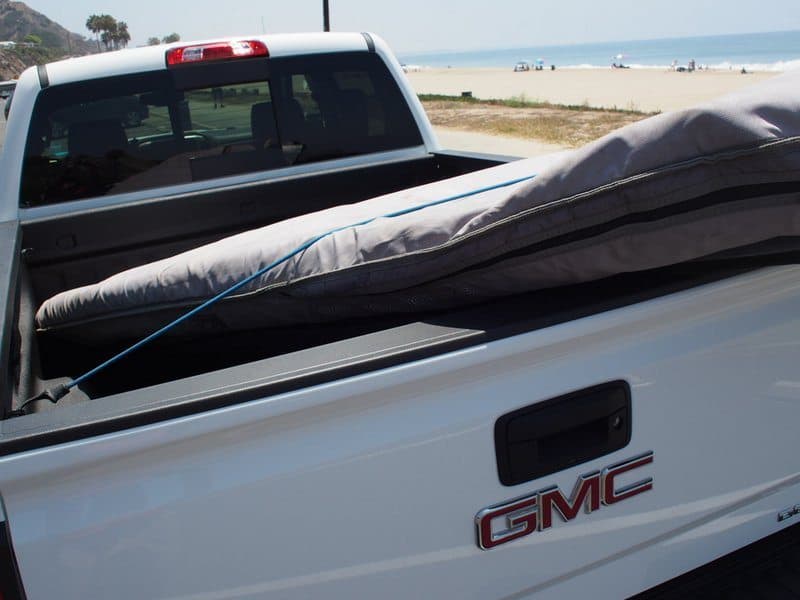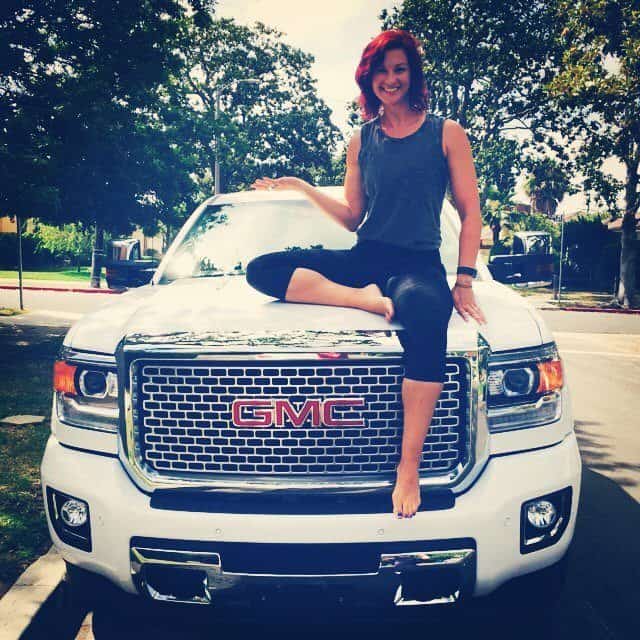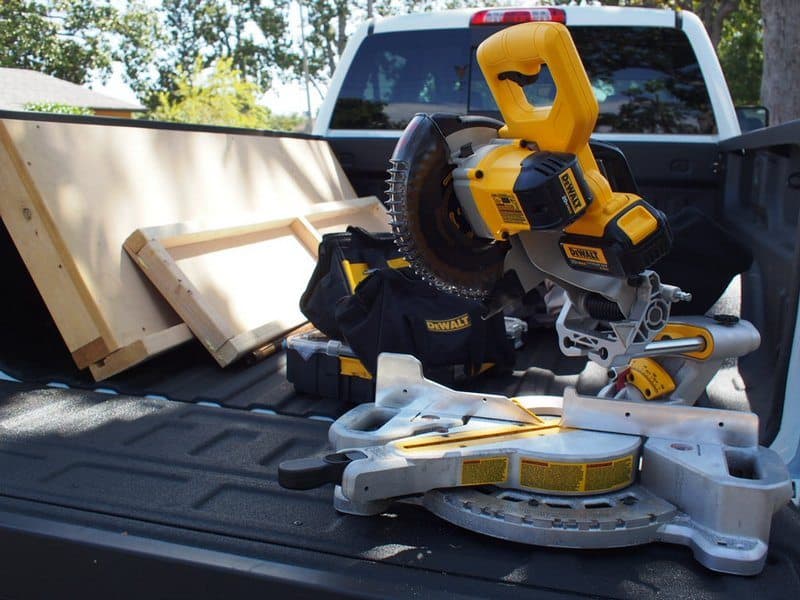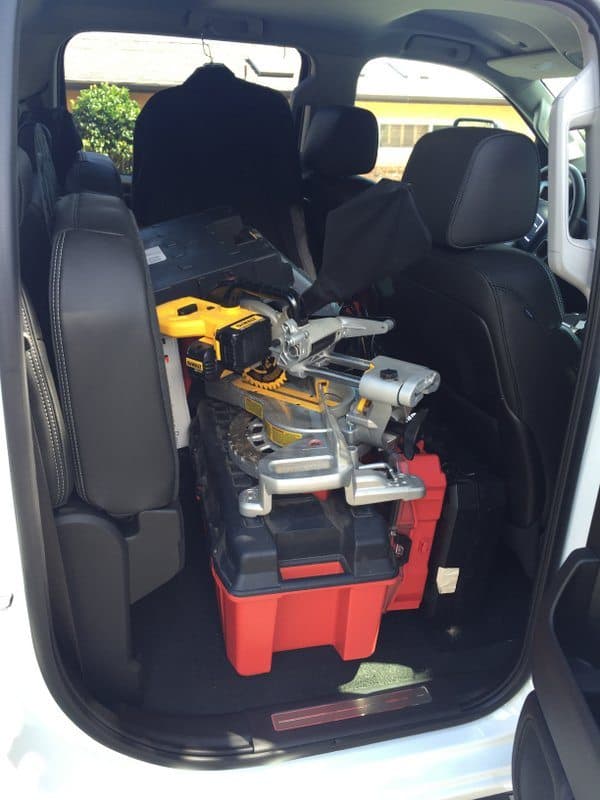 For a truck capable of pulling a house, it had all the comforts of home including 4G Wifi, full leather and heated/air conditioned seats, onboard GPS navigation, proximity warnings, and every other bell and whistle you can think of. We took it on a surf trip up the coast and enjoyed just cruising on PCH. But when it was time to load up the tools and get to work it was ready to go.
The Challenge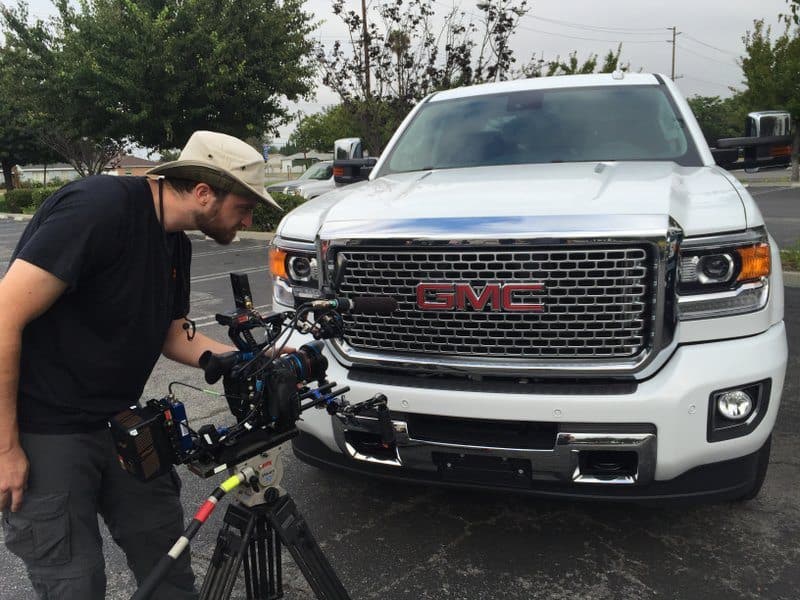 We spent Saturday morning in the ReStore parking lot shooting the intro to the challenge and then had one hour to find what we need and go. A gold travel trunk immediately caught our eye and we knew we could do something with it. For our challenge we needed to design and build a piece for the dining room. It was Laura's idea to convert the trunk into an elegant sidebar that would look great in a modern home as well as the lobby of a Philippe Starck designed SLS hotel. A serving tray would be the perfect complement to the side bar and we found some amazing art-deco glass panes that would work well as the base.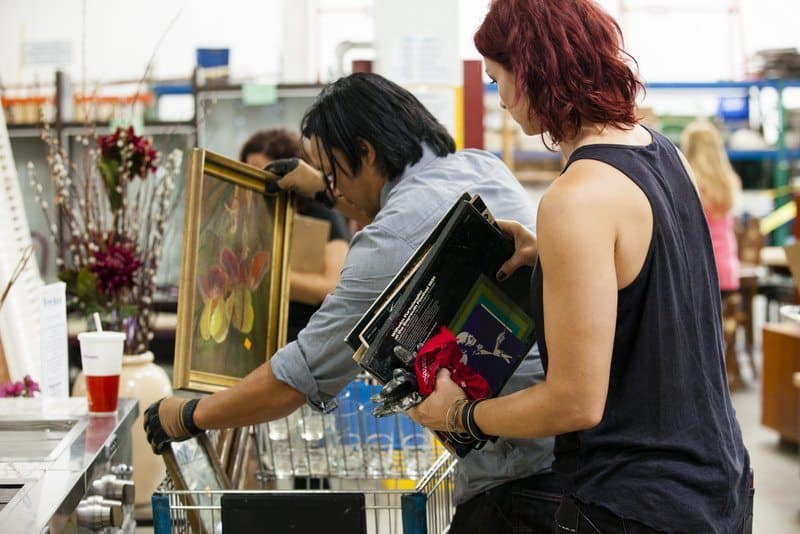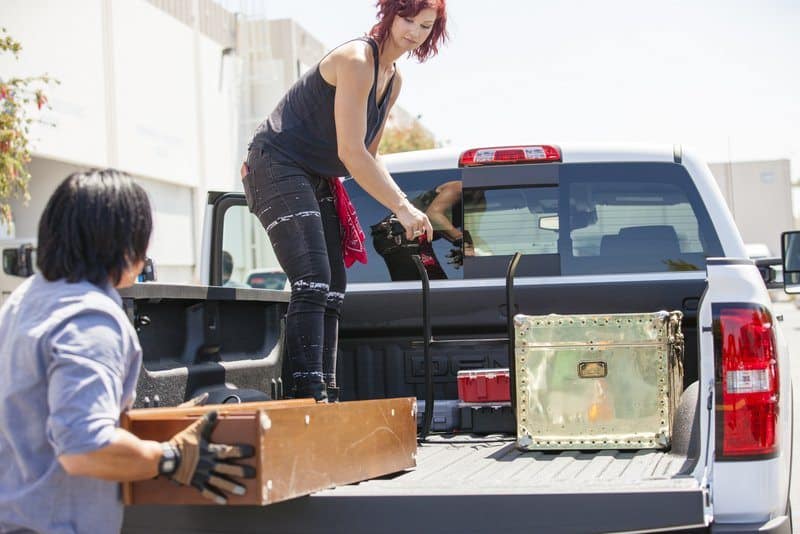 The trunk needed to be elevated and we had thoughts of using crossed up wood posts as legs but that seemed too unstable and bulky. We only had a few hours for this challenge so finding legs from another item that we could attach to this piece was the ideal solution. An outdoor patio table had the perfect narrow legs to complement our bulky bar. Our thought was that the legs would make the piece look as if it were floating. But until we actually turned it over I had some concerns of it would hold and be steady enough.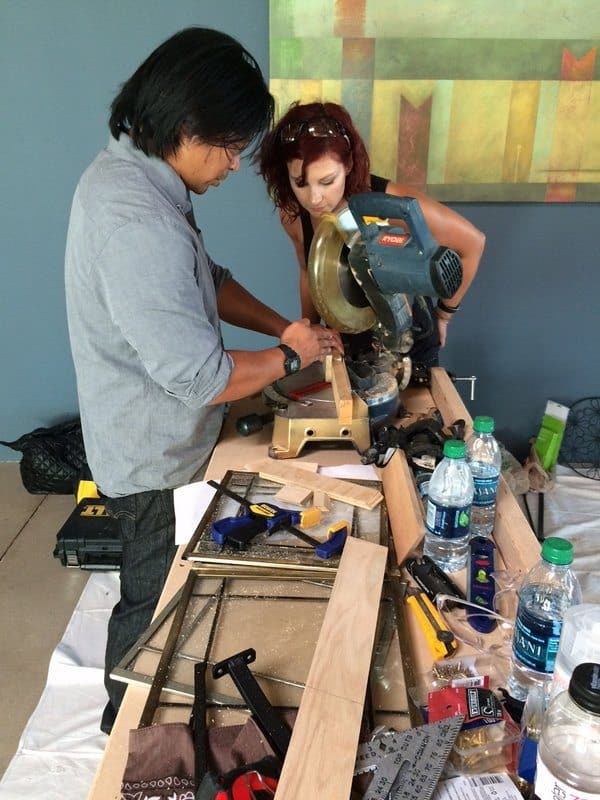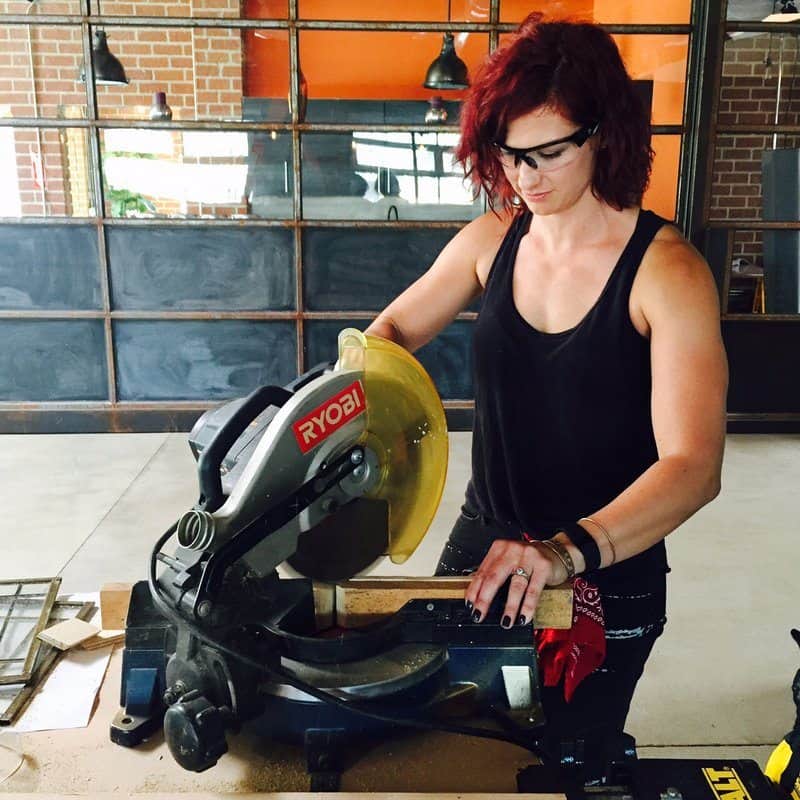 It turned out great and we barely came in under time. Thanks to Bob the builder from team Dinah who lent us his chop saw, brad nailer, and miter clamps.
Check out the video below for the challenge.
In the end the judges voted for the outdoor fire pit (how could they not). We knew Brad and his team of pros were the heavy favorites but we were confident our piece would make them think twice about simply handing them the win. Kudos to Dinah and her team for attempting a very ambitious project and we love how they incorporated a family element into it with the kids desk.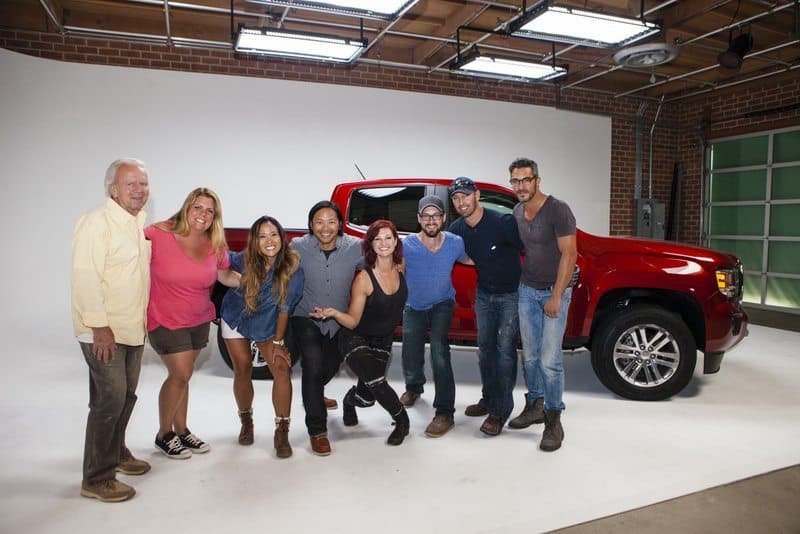 As winners of this challenge, Brad and his team are heading back East for a behind-the-scenes tour of This Old House. Speaking from experience I know they will have a great time, as the guys on the show and the production crew are all solid people.
Thanks to GMC, Habitat for Humanity, This Old House, and the amazing team at Weber Shandwick, for pulling this event together. We had a fun time doing what we love and being able to share and document our creation was a bonus.
Here's a quick tips video for working with reclaimed pieces as well as more photos from the DIY Challenge.