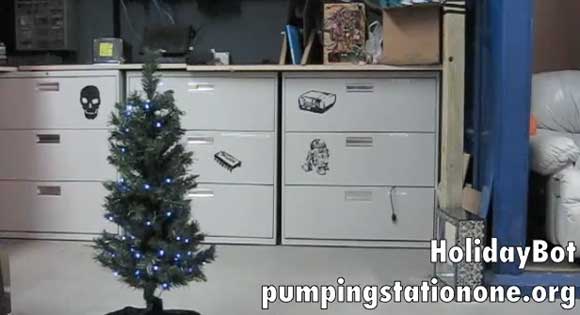 As part of the Craftsman Experience Holiday Extravaganza, they invited the Chicago hackerspace, Pumping Station: One to participate and build some holiday projects like snow globes powered by Craftsman orbital sanders and hand-held fans as well as a holiday bot, shown here.


If you've got an urge to build, make, or learn and live in Chicago, check out Pumping Station: One. This hackerspace is designed to create an environment where anyone can let their imagination go and as they put it "people can explore and create intersections between technology, science, art, and culture."
For $30 a month you have 24/7 access to the hackerspace to make your creation and for $50 a month you can help guide the organization and participate in the full Pumping Station: One community.
More from their website.