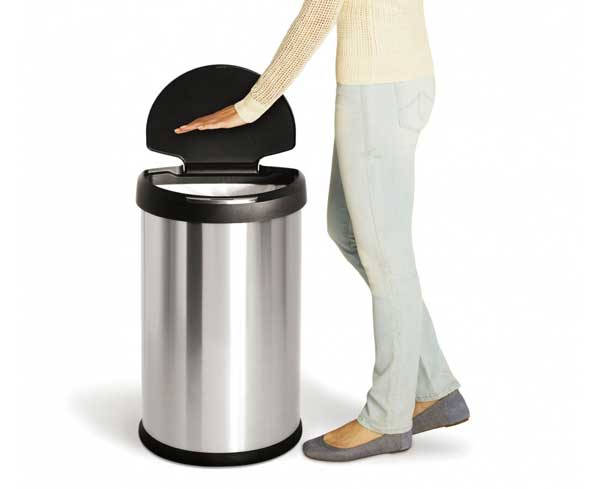 A few months ago we spent a day with simplehuman touring their design facility here in Southern California and we came away impressed with the efficiency of both their team and products. They're not a large company but that doesn't mean they don't have the resources and talent to create amazing products, they do!
The premier simplehuman product is their sensor can. Unlike other sensor cans that are unreliable and require finding that sweet point to wave before opening, the simplehuman sensor cans have some technology built-into the sensors that solve these types of problems. No need to move in front of a stepcan to operate the pedal. Just wave the sensor from any angle within reach and the can will open.
It also has a unique multi-sense technology that reacts and adapts to your behavior so it won't open unexpectedly or close before you've finished your task. The can is a minimal unibody construction (what you'd expect from a company called simplehuman) and it requires no inner bucket. You simply wrap the top of the liner over the can and it stays secure. The can is also a robust capacity of 45L and as a family of three we fill it in about 3-4 days.
Here's a great video showing how these features work.
We've also found the sensor can to be the perfect compliment to our household as our 18-month can now throw his own trash away without needing us to step on pedal to open a lid. Here's proof.