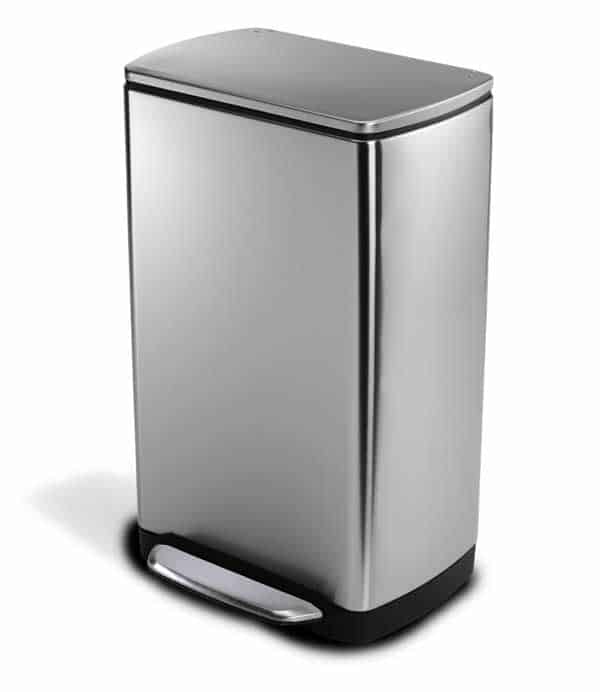 We were approached last month by simplehuman, the makers of the fabulous stainless steel garbage cans and other gorgeous home design products, to check out their design and R+D facility here in Los Angeles. We jumped at the chance to see how they create their amazing products which are not only beautiful but highly functional.
Simplehuman is a private company that prides itself on taking utilitarian products such as garbage cans and soap dispensers and improving them by adding new technology or refining a design and usability feature.
We spent a day behind the scenes at Simple Human as their top brass including the founder and CEO, Frank Yang, shared insights into how simplehuman conceptualizes product, brainstorms design, tests prototypes and delivers quality products.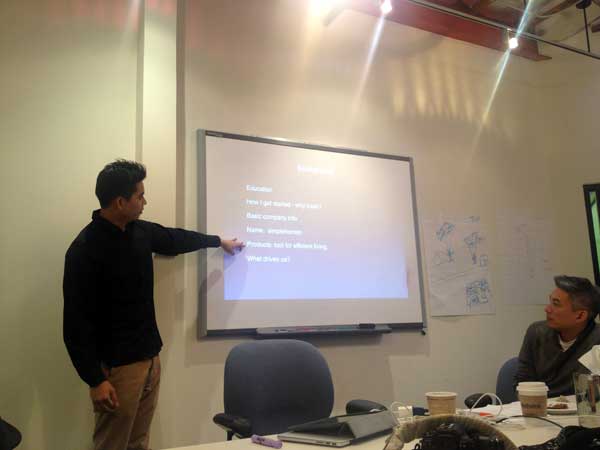 Mr. Yang started simplehuman straight from college and built a small but talented team that has positioned simplehuman as a leader in home products. They've done this by focusing on design and customer service. Think of simplehuman as the Apple Computer of home products and you'll get a sense of what they've accomplished. When you see a simplehuman product on the shelves at a retailer like Bed, Bath & Beyond, you know instantly it's from simplehuman as the packaging is always in sleek white or black boxes with product highlights displayed in large and easy to read print and a sharp photo of the product front and center. Credit this to Paul Hamburger their talented creative director who may be the first person to elevate trash cans to a work of art.
Simplehuman products are more than just stainless steel shiny faces. Turn one of their step-cans over and you'll see the quality that goes into the basic function of opening the lid and lowering it in a smooth controlled motion. I recently pulled apart my simplehuman trash can so I could throughly clean it and I was amazed at how easy it was to disassemble and clean and the quality of the lever and bar.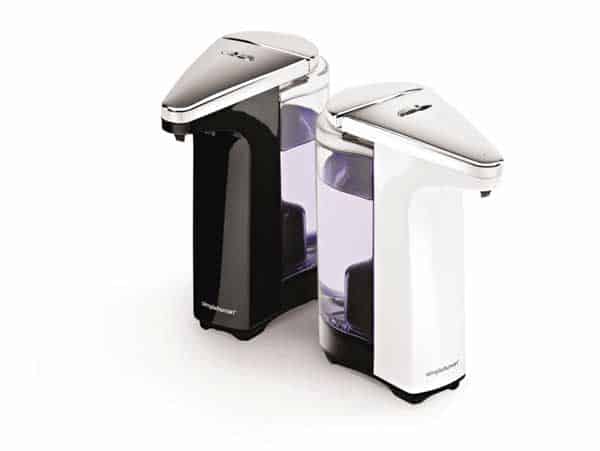 Beng Liu who leads quality control, shared a story about testing the soap pumps with hundreds of varieties of hand soaps as they all have their own level of viscosity and thickness. Somehow simplehuman is able to create an automatic soap dispenser that can handle virtually any type of hand soap you use. This only comes through hours and hours of rigorous testing which it seems simplehuman is committed to.
I've got two generations of the simplehuman step can and one of their smaller cans which we've had for years. These were the only kitchen/bath products we took with us when we moved from New York to LA. We knew these cans would work great in our new home and their durability has been a pleasant surprise for a device that gets used multiple times per day. Our newest step can has a separate area for recyclables which is very convenient as we previously hung an unsightly shopping bag to store cans and bottles in.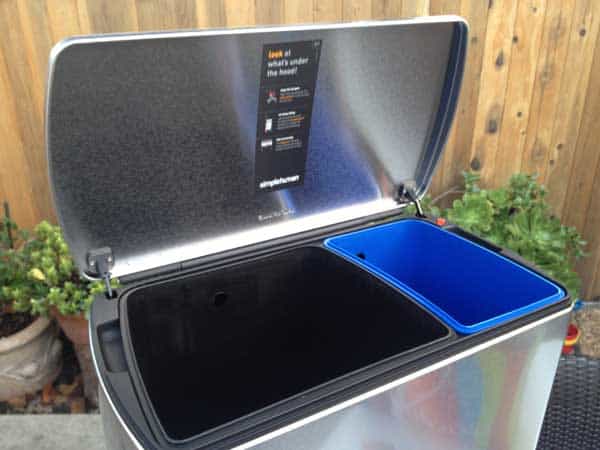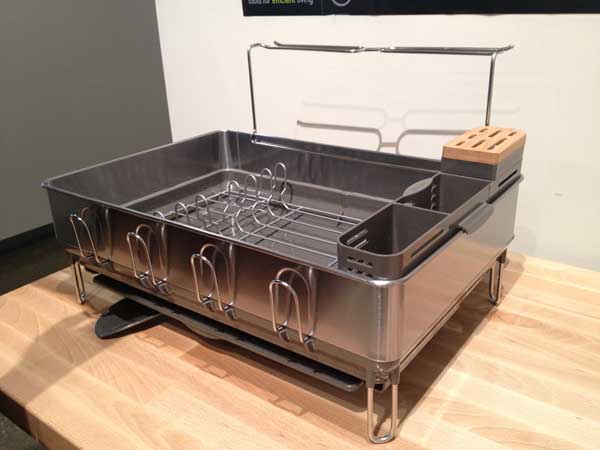 This year we plan on sharing more insights into the simplehuman brand as well as highlights from some of their latest products such as the hand pumps and sensor mirror.
Do you have any simplehuman products?