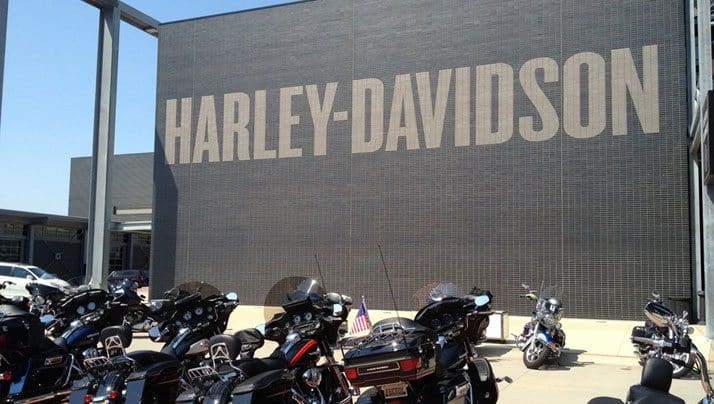 I've had the pleasure of visiting Milwaukee before for the Milwaukee Tool media event but never made it to the Harley-Davidson Museum until now.
Founded in Milwaukee, WI during the first decade of the 20th century, it was one of two major American motorcycle manufacturers to survive the Great Depression. The museum is a modern masterpiece of architecture and a monument to everything Harley-Davidson. Opened in 2008 the museum exhibits Harley-Davidson's history, culture, and vehicles, including the motor company's corporate archives.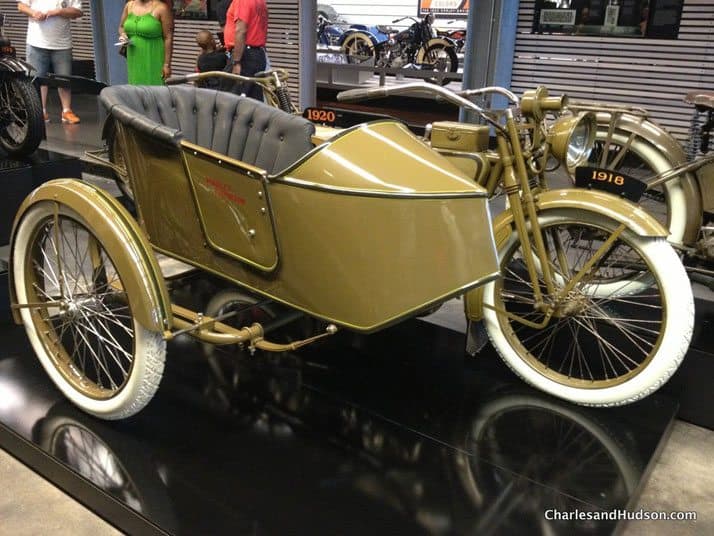 Harley's are given the prime parking space right in front of the museum and there is a ride-on exhibit that allows you to straddle and fire up a real Harley motorcycle that is bolted down. That rumbling is a sign of things to come as you enter the museum.
The first display room starts with the engines and you can listen to the various sounds that each Harley-Davidson makes as well as test to see if you can distinguish between a lawnmower, v-twin, or boxer engine.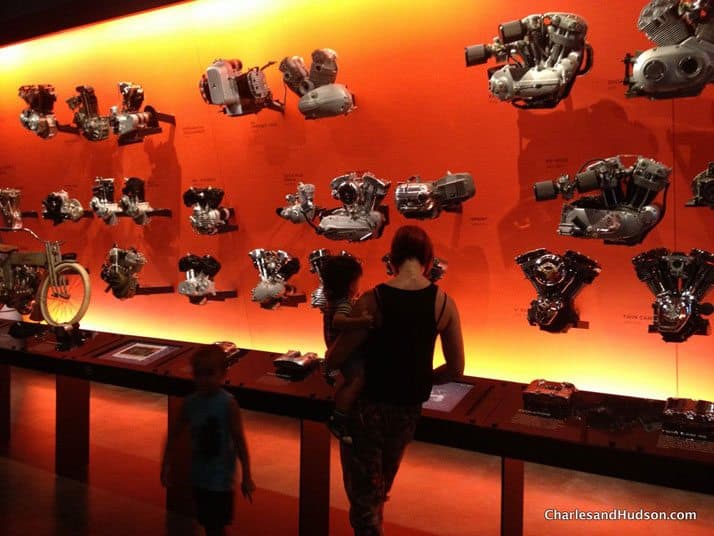 Harley-Davidson displays a motorcycle from every year of their existence and they all look like they could be kickstarted and ridden today as they are in immaculate condition. They are proud of their racing heritage as well as the tremendous role that Harley-Davidson played during World War I and II.
Harley-Davidson is well aware of their place as an iconic brand of American sub-culture and they have bikes displayed from Easy Rider to Captain America. They've also got a children's area where kids can startup their own Harley complete with leather hats and vests.
Our favorite area is the design lab that shows Harley-Davidson's from conception through final build. We couldn't stop watching the robotic welding arm which was fascinating.
At the end of the museum you can sit on a number of Harley's and have your photo taken. Our little guy loved the Harley scooter and so did we.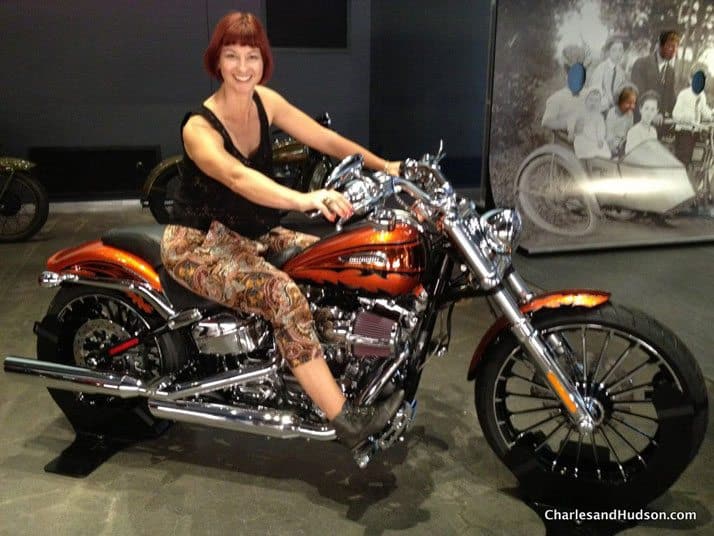 This weekend marks the 110th anniversary of Harley-Davidson and the city of Milwaukee will be besieged with Harley riders from across the country and world. Concerts and activities throughout the city will be held and the epicenter will be the museum where they expect at least 200,000 or more riders and fans.
Sturgis has it's thing but if you are just into Harley's you'll be in hog heaven.
[nggallery id=22]