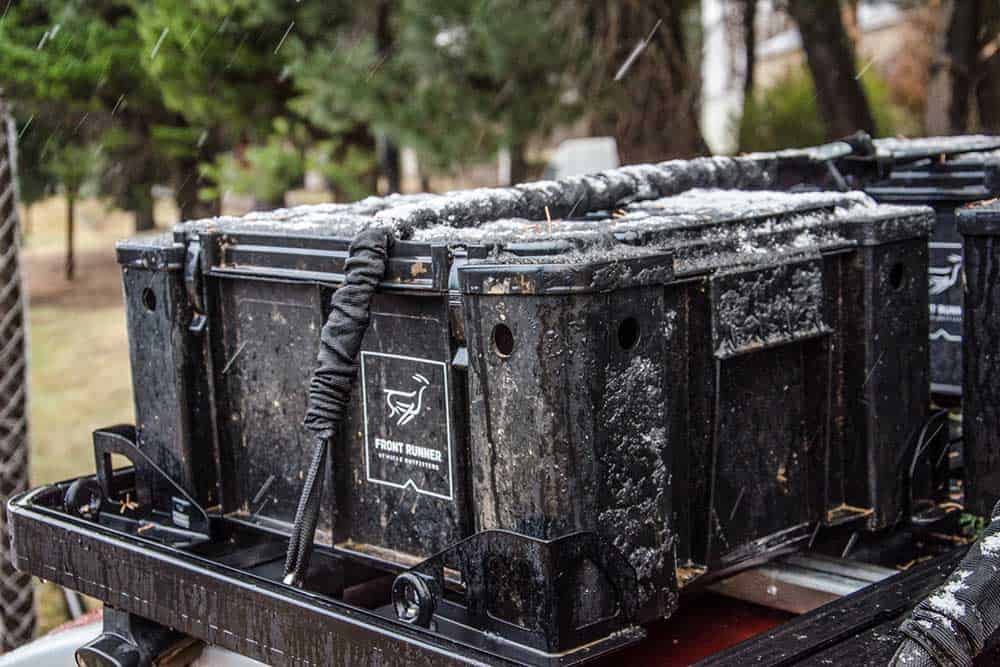 Tie down options like bungee cords, ratchet straps, nets, and good old fashion rope have worked for years, but the single most versatile option that you can use time and time again is a quality set of tie downs.
Our friends at Front Runner Outfitters know a thing or two about securing gear to a vehicle. They recently introduced a couple of new tie downs, the Stratchit and Stratchit Shorty, and have shared these tips for choosing the right tie down straps for your trip.
The Right Materials
Your straps should be made from high-quality materials; the last thing you want is a gear failure when you're carrying your cargo! For example, make sure they have a UV protector and can withstand the elements.
The metal components of the straps should all be corrosion resistant stainless steel or galvanized steel because rust can stain your vehicle and compromise the strength and integrity of the strap. And, be careful those metal components are not in contact with your vehicle.
At best you'll experience a knock and rattle while driving – and at worst, scratches and dents. For the actual tie down point, find a strap with a more secure closed system like a stainless steel carabiner.
The closed system will be more secure than an open "S" hooks typically found on bungee cords can bend, slip and detach in transit. The larger heavy-duty S hooks found on Ratchet Straps can easily scratch the vehicle and are overkill for most tie down needs.
Keep It Tight (BUT NOT TOO TIGHT!)
People like bungee cords because they can be used for a variety of loads but what bungees don't have is a simple way to control the length and tension. While stretchy, a bungee cord can be difficult to get tight enough on small loads and difficult to stretch over large loads.
A ratchet strap can be the right tool when hauling super heavy machinery or vehicles but can be overkill for simple daily tasks like transporting your outdoor toys. Look for a strap that has the versatility to handle light to heavy loads. The problem with many straps is that it's very easy to over tighten loads.
A ratchet click or two too many and the strap can cut into your load making quick work of your expensive surfboards and other cargo. You want a strap that can securely tighten loads without breaking them. Tie down straps with the flexibility of a bungee cord but the control of a cinching system does exist!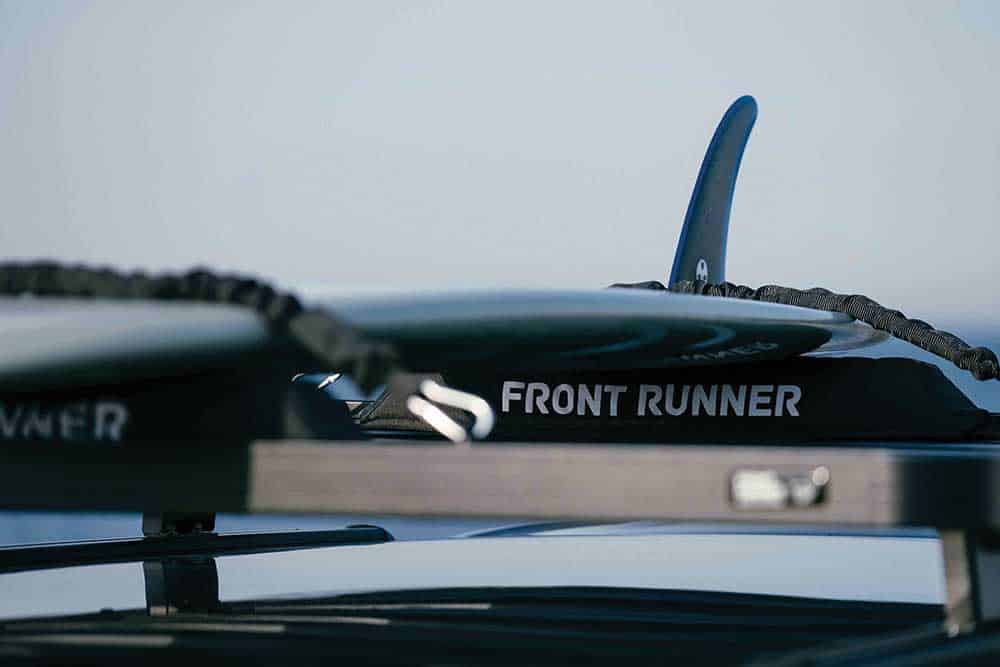 Excess Strap Length Management
When carrying cargo, all your attention tends to focus on the load- it's easy to forget about protecting something else; your vehicle! We've seen roofs and body panels take a licking from rogue excess strap length that starts to whip the vehicle at speeds.
You can spend the time rolling up, tucking and tying the excess straps, or you can use straps that have a "strap discipline"- a smaller Velcro system on the strap that lets you roll up any excess strap so it won't give your vehicle a lashing.
Laws of Physics Matter
It's easy to get caught up with how to secure your gear and toys down. But have you ever considered how you'll hold your gear and toys up? Gravity literally helps carry the load against your load bars, basket or roof rack tray.
Most people strap down with the idea of the loads shifting while being transported but consider the adventure you're going on. Are the roads bumpy? Fire roads? Washboard?
Each bump will send your gear launching skyward, and there is nothing to hold it back except your straps. Side to side, down, and UP! Combat physics by always using at least 2 straps per piece of gear, and if you can, crisscross them. If you drive hard over rough terrain, the sky's the limit.
Strength
All tie down straps should have a load rating. Always make sure the load rating of the straps exceeds the load you plan to transport. There are some more subtle things to look for when examining the strength of a strap.
It's not just the weight of the object you're securing, also you should factor in external elements like wind resistance, or jolts on roads, which add to the "weight" of an object. Keep your straps strong by taking care of them – for example; even with UV protection, extend the life of your straps by storing them inside when not in use.
Only you know the course of your road trip and can factor in road conditions, weather, placement and weight of the load, and what you're securing the load to. So when it comes to transporting your gear, balance these tips from the pros with a lot of common sense.
Happy Travels!