KEEN's story started with a dream of creating a better hiking sandal. After having their prototype design turned down by several large shoe manufacturers, KEEN's founder, Rory Fuerst and the others involved believed so strongly in what they'd crafted, they set out to produce their sandal on their own.
From this confidence in their vision, the Newport sandal was created, and with it KEEN was born. As it has grown, KEEN has appreciated substantial success due to their innovative designs, attention to detail in functional footwear, and the extremely dedicated fans of their products that swear by the KEEN footwear brand.
KEEN Utility
Starting in 2009 KEEN made the natural transition from their focus on hiking sandals, boots, and shoes into their KEEN Utility line of safety footwear. These ultra functional work boots and shoes have been purpose built to meet the specific needs of hardworking tradespeople and DIYers alike.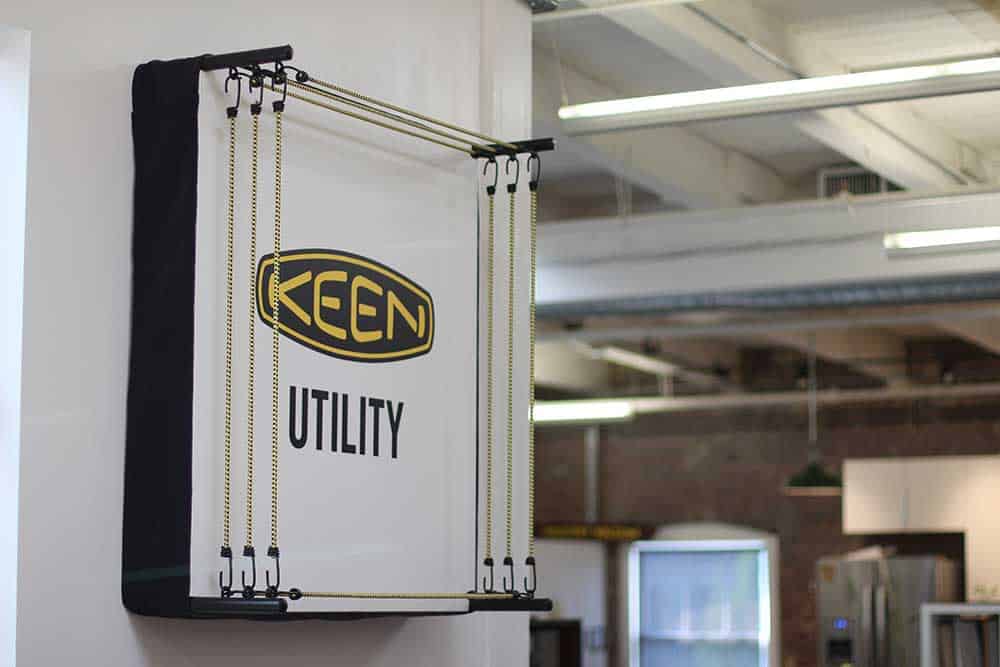 KEEN's goal is to offer a full line of rugged, high performance, technical, and comfortable footwear options to serve their most demanding construction and trade customers that require a level of comfort and safety not afforded by average footwear.
For KEEN, safety is far more than adding a steel toe cap inside of a boot. For KEEN, safety starts from the ground up.
Workboot Construction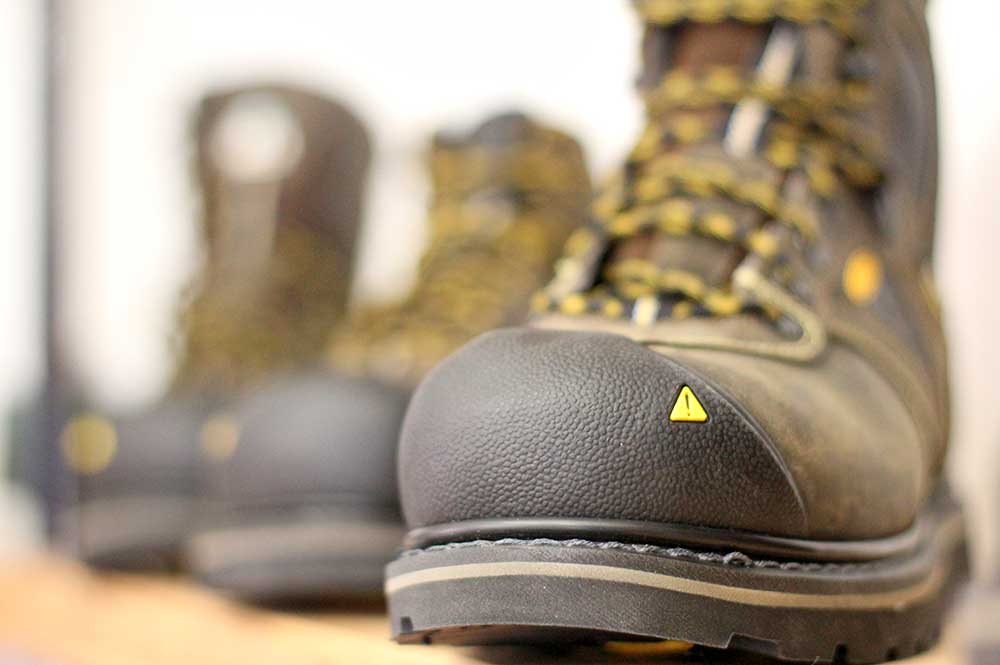 A larger steel toe that's asymmetrical between the right and left foot to ensure improved comfort over traditional steel toes.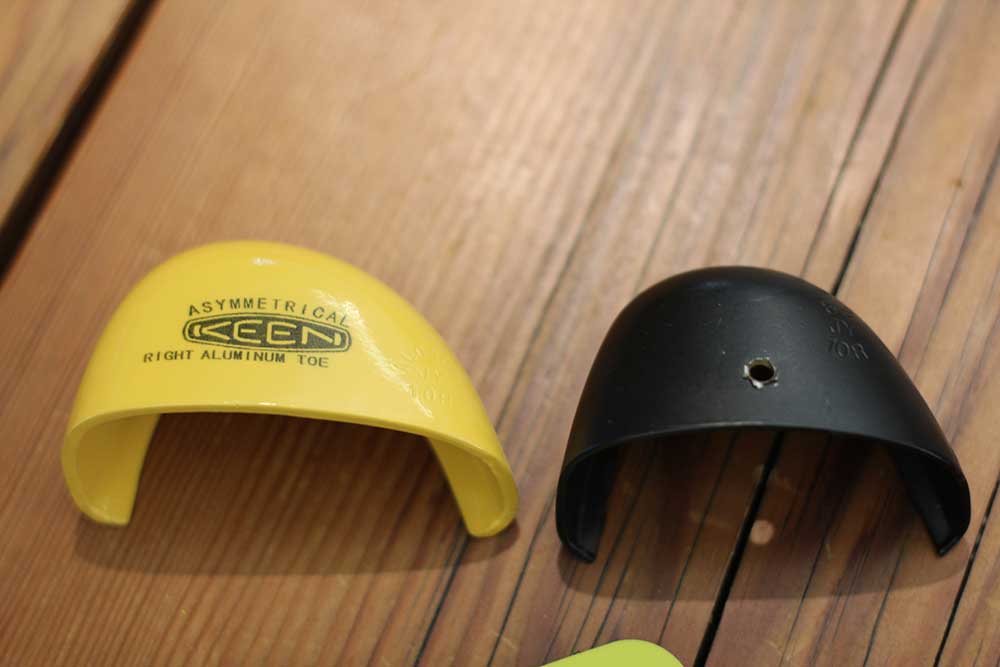 Rigid components to prevent puncture intrusion built into the boot, rather than added as an afterthought.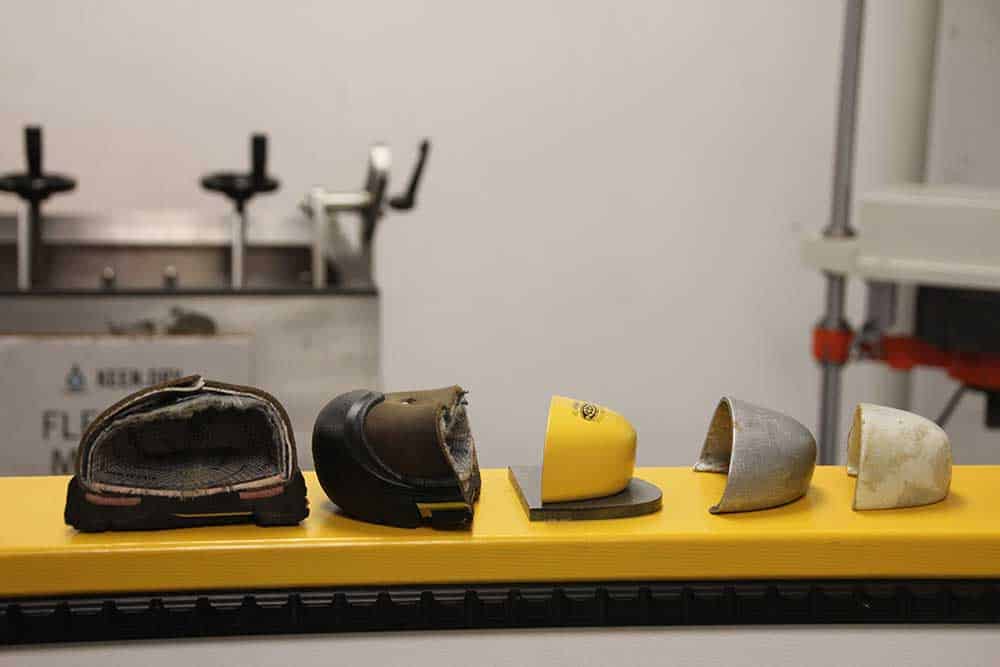 Stiff lower and sole construction to reduce fatigue on rocky or uneven terrain. An attention to detail in construction that puts the comfort and safety of the wearer at the forefront of design.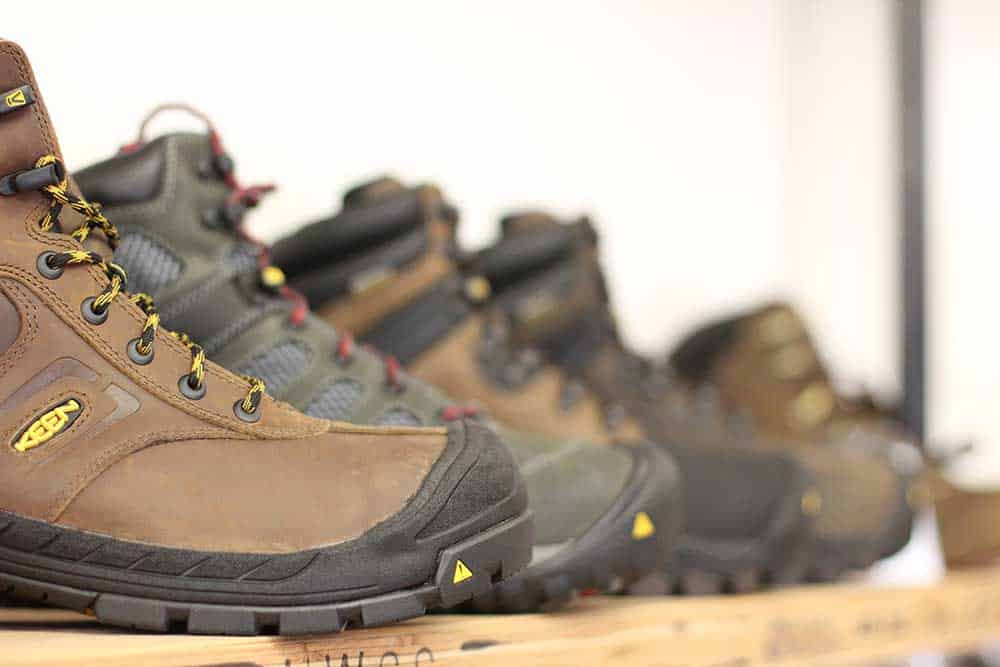 Keen uses three different primary methods for utility boot construction across their various product lines. Between Direct Attach, Cement, and Welted construction, each offers a differing set of features meant to build the perfect utility footwear choice for you.
KEEN Utility's website has a selection tool that can help you choose the footwear that's right for you based on your specific needs.
Keen Factory Tour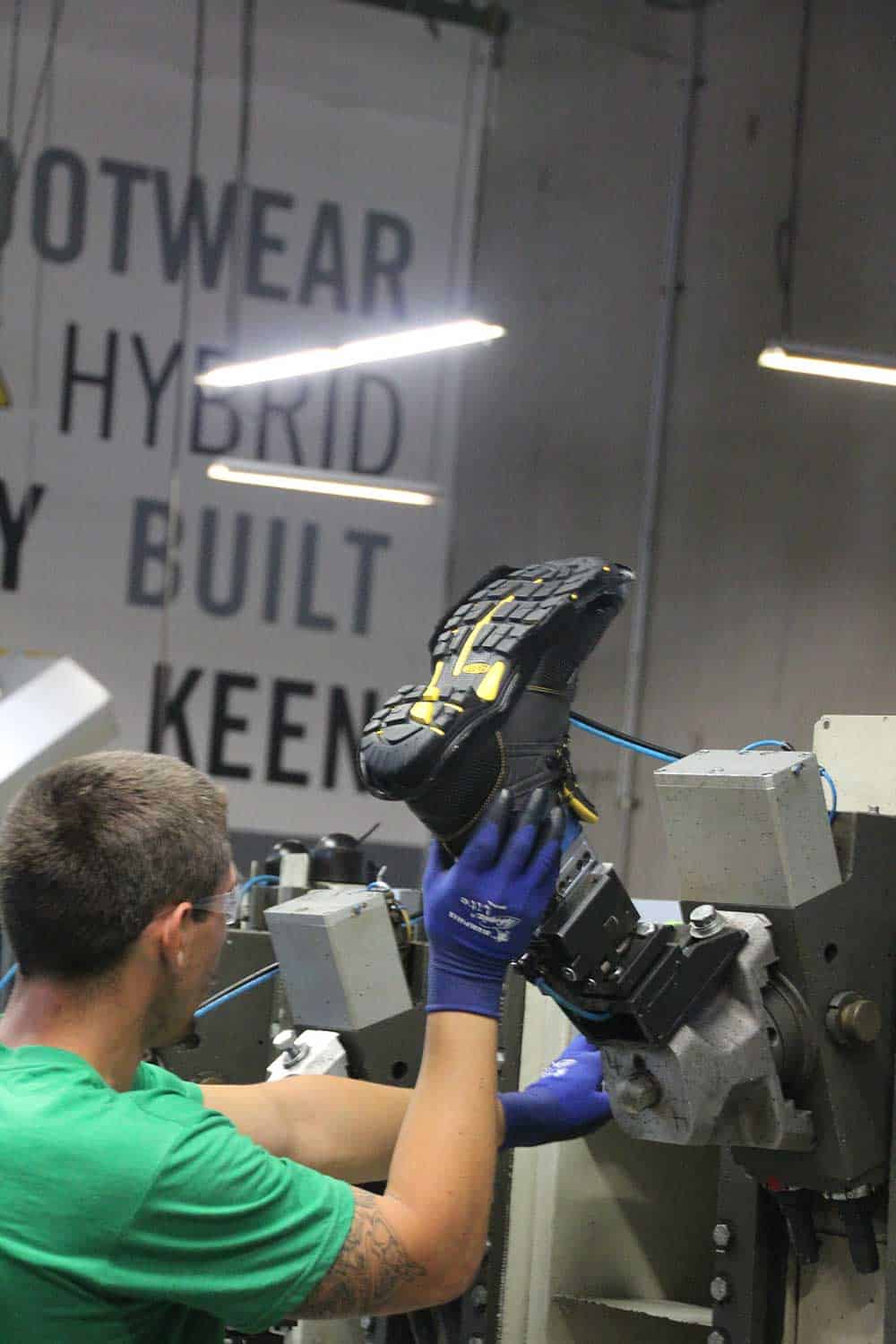 Starting in November 2010, KEEN began producing lines of their footwear in a newly constructed 35,000 square foot factory located on Swan Island in Portland, Oregon. The week we visited Portland was in the midst of a near record heat wave with 105 degree days.
In spite of the heat (and lack of air conditioning on the factory floor), the crew working in the factory that proudly displays the "American Built" logo was cranking out high quality pair after pair (and also hydrating consistently).
This year around 350,000 pairs of shoes will come from this single factory, but production isn't the only thing that happens in the factory.
Product Testing
While the hum of the assembly line whirred in the background on this sweltering day in Portland, we stepped off of the hot factory floor into a small office door located inauspiciously behind a large stack of boot upper inventory.
In this unassuming room the KEEN Utility boots assembled just a few steps away would be put through their proverbial paces to prove their product worthiness.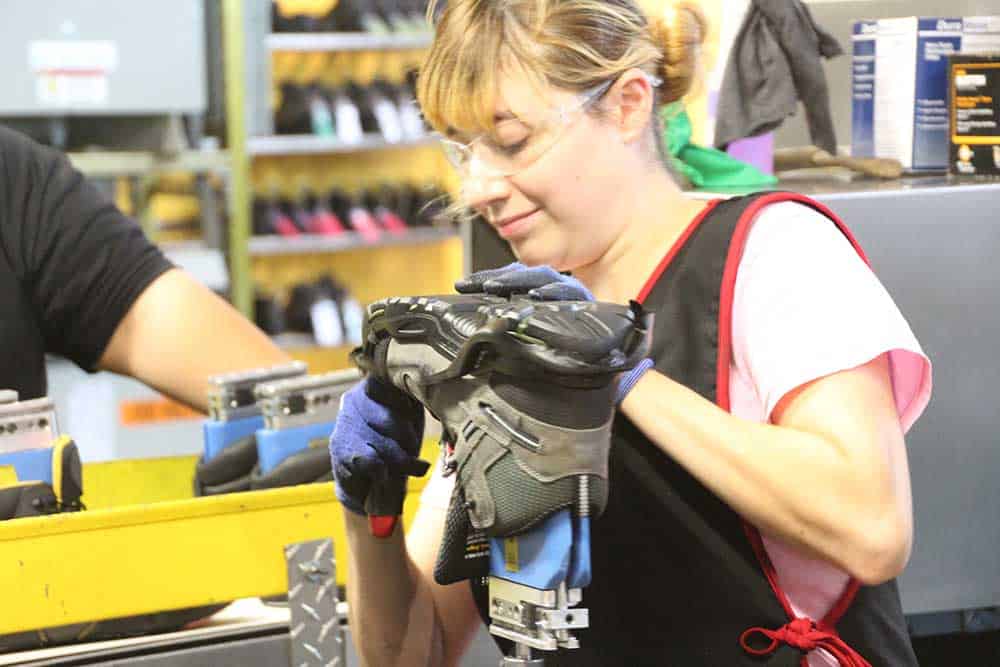 In this roughly 15' by 30' room, half of the walls are covered displaying the various models of boots, shoes, and sandals that have been assembled in the Portland factory since it was built in 2010.
Across the room sits the various purpose built hardware that is responsible for bending, twisting, stretching, soaking, baking, and pounding randomly selected inventory to ensure the finished product will not only meet minimum safety standards for certification, but will also meet the quality standards KEEN sets forth for their footwear.
As a group of onlookers watched demos of the tools meant to prove durability through the repetitive abuse that represents a utility boot's life, I asked about the process that follows if a flaw is discovered. For example, if the utility boot being tested for water tightness with simulated repeated steps in several inches of red dyed water has an alarm sensor triggered that indicates water intrusion…what happens?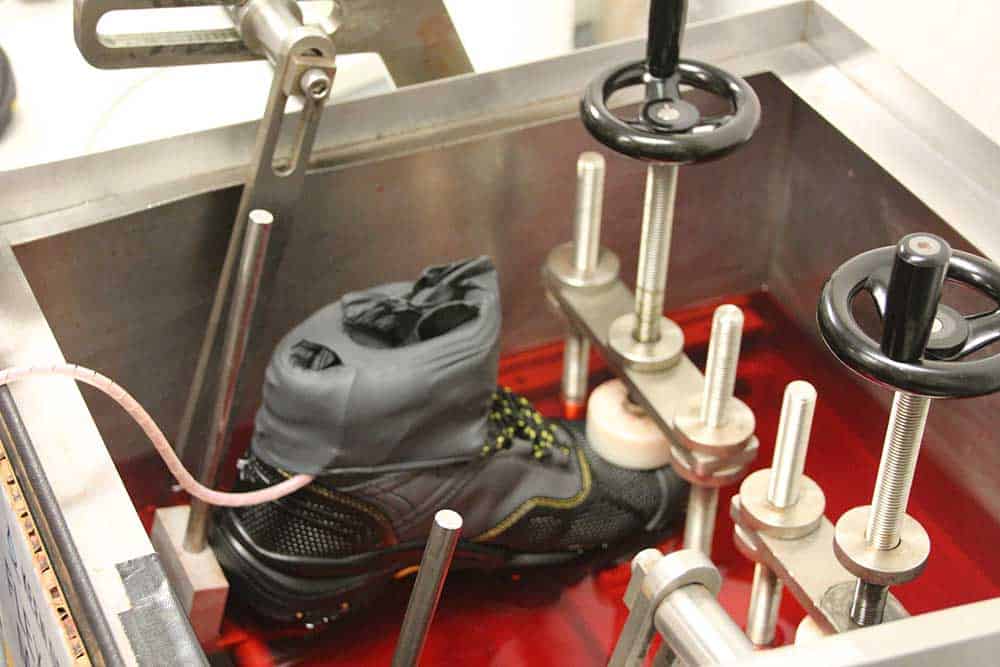 There's not a hard and fast rule to follow, but the production and quality control manager, Connor Fuerst, will be immediately involved. Next, the team will pull other lot inventory that shares supplier components in an attempt to repeat the failure and identify the issue.
If the problem seems to be widespread, the affected products will be pulled prior to shipping to ensure the flawed products don't make it to market.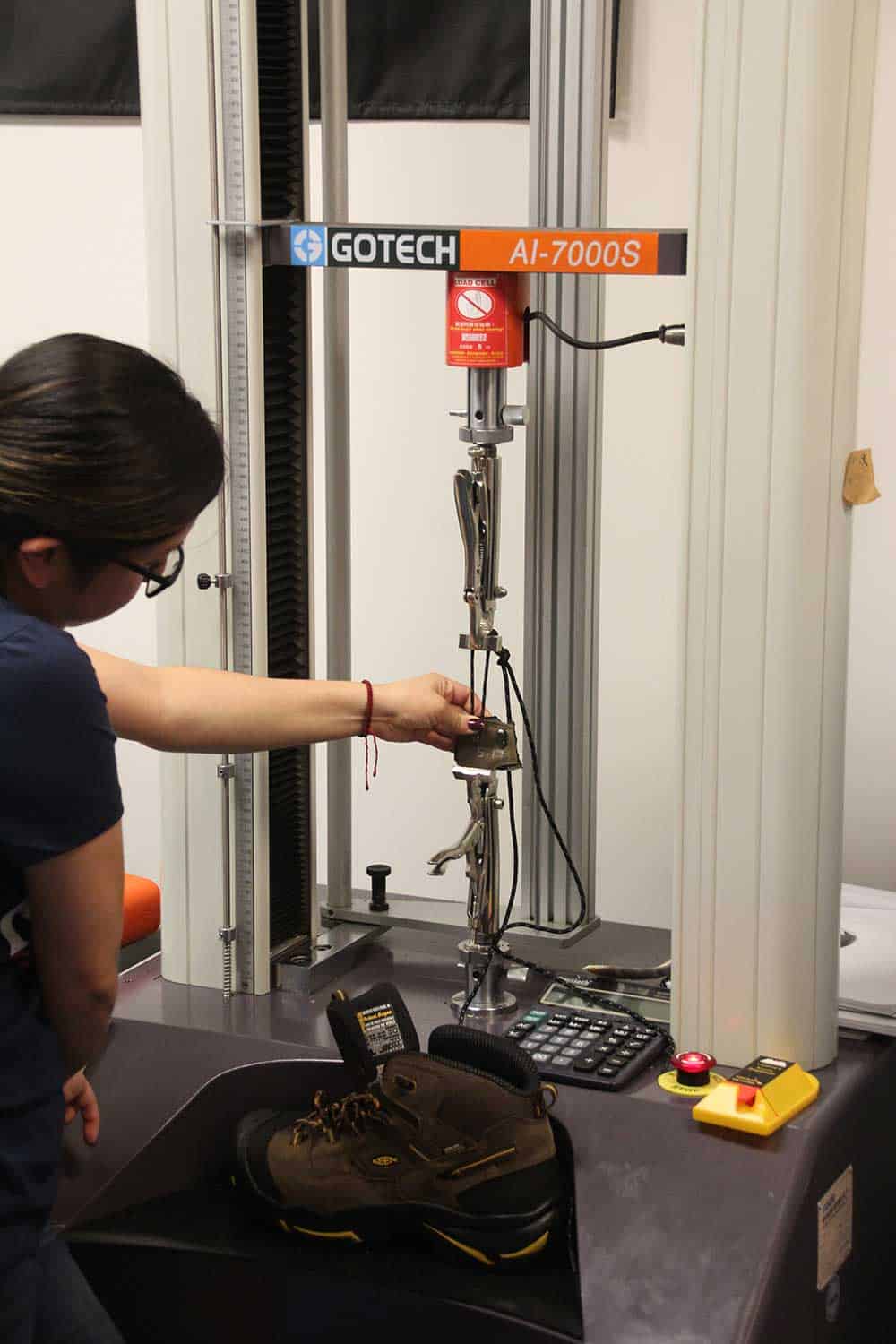 The beauty of this process and on-site testing facility results in a better product, an ability to react to a problem quickly, and overall cost savings. If the testing were performed by an independent lab, and that lab found an issue, the process to identify other affected inventory and take corrective action would be far more cumbersome.
Fuerst Innovation Lab
While the factory floor and testing lab deals with the products being created and shipped today, the other end of the building deals with an eye to the future. The offices are home to a creative space known as "fil" or Fuesrt Innovation Lab.
Led by Rory Fuerst Jr., another of KEEN founder Rory Fuerst's sons, this small team works on the ideas and designs that will drive the future user experience of fans of the Fuerst brands, KEEN and Chrome.
Like any good innovation lab, the time of the designers, engineers, and creators that work in fil is dedicated to equal parts dreaming and problem solving. Leveraging everything from 3D printers to laser cutters, the team is working day in and day out to define their innovative visions and make them a reality.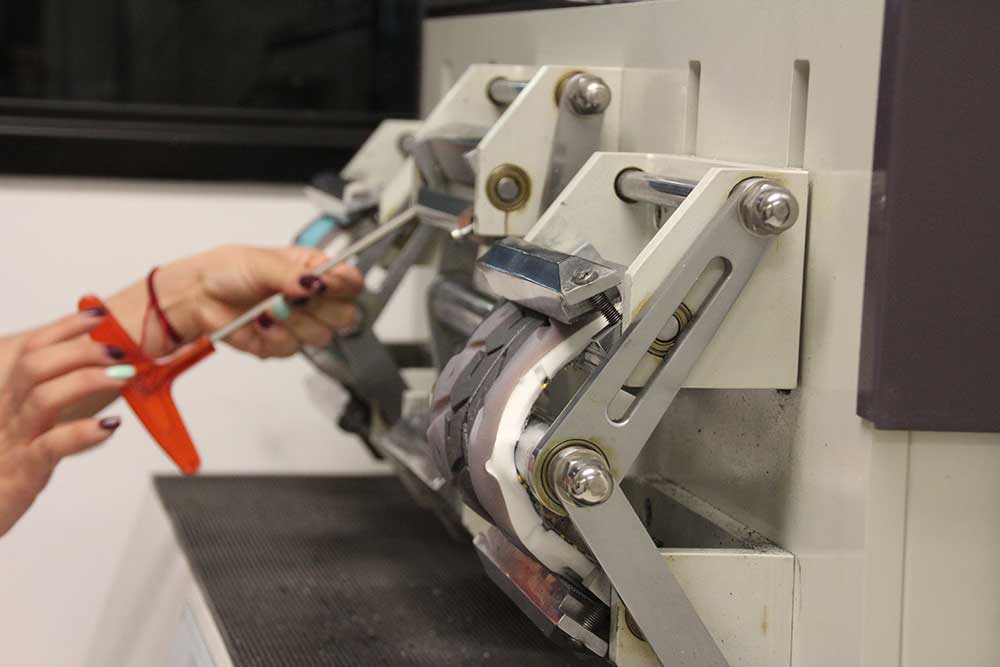 The goals of fil go beyond the normal product improvements, like a lighter boot or more sturdy assembly. Instead, the team is looking for ways to offer a product that breaks the mold while simultaneously trying to streamline the production and manufacturing process to keep costs reasonable.
Fil is meant to take the successes and failures that KEEN has experienced and build on them in ways that nobody has ever considered.
Create – Play – Care
During our time with at KEEN and with the KEEN staff, above all else one thing became very clear. Whether we were we were chatting with R&D people in the Innovation Lab, product testing specialists, the team at HQ, or the men and women running the production lines in the factory, we heard variations on a very core set of values that run deep within the company.
KEEN's mission is not simply to build and sell shoes, it's to offer a superior footwear product that can help improve the lives of the people that choose to buy them. And more importantly, the people at KEEN want to achieve this goal in a conscientious manner by minimizing the impact their product has on the environment.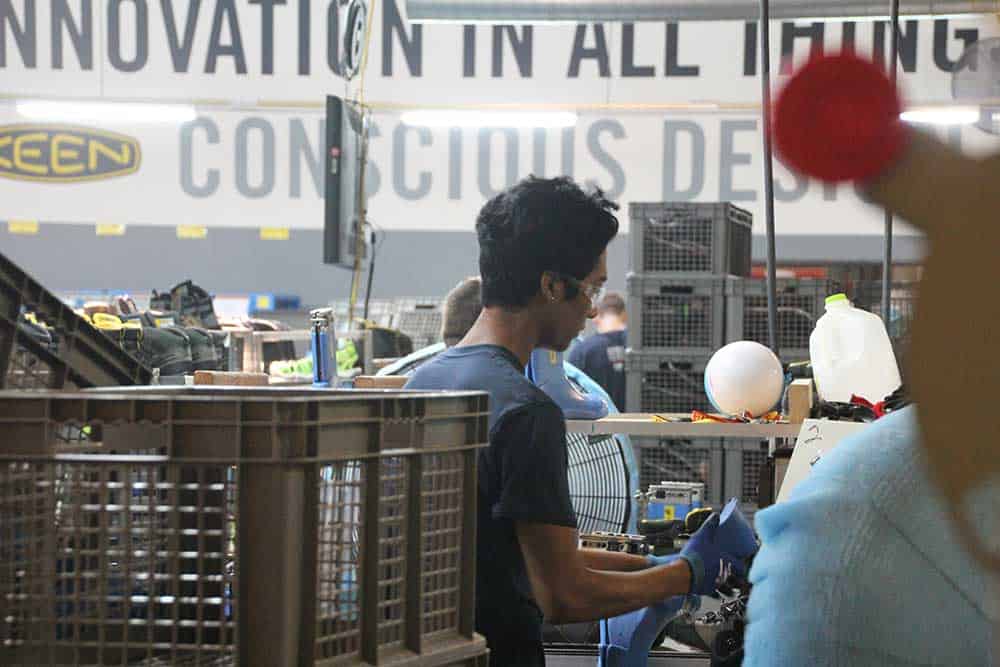 When you walk around the headquarters or factory you'll see the "KEEN Promise" proudly displayed:
"To dedicate ourselves and our resources to building a strong community and healthier planet so we can all Create – Play – Care."
Whether this means creating a waterproof and sturdy steel toe boot that will help keep a worker safe by keeping their feet protected and less fatigued in treacherous conditions, or renovating the KEEN headquarters by recycling 50+ tons of building materials and saving 24+ tons of materials destined for landfills, KEEN Utility's staff is constantly looking at way to leverage their ingenuity, innovation, and investment in their fans and community to improve the lives of their fans and their staff.
In other words, KEEN wants to continue creating something special to ensure nobody would object to walking a mile, or spending a 40 hour work week, in KEEN Utility shoes.