The first modification I made to my 100-series Land Cruiser was to add a Front Runner Slimline II roof rack. I had one on my previous FJ62 Land Cruiser and knew it was the perfect fit for my 100-series. Being able to transfer all of my Front Runner Accessories between vehicles was also a huge bonus.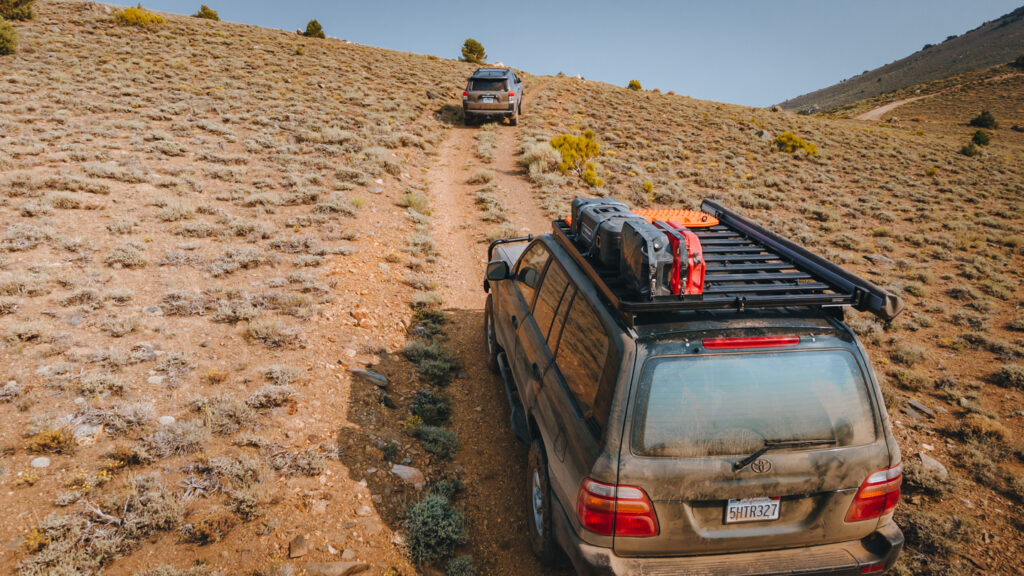 Here's a list of my favorite Front Runner Accessories, that I've used on countless road trips, overlanding adventures, and day trips to the beach or desert. Some of these accessories work great and don't require a Front Runner rack at all.
Pro Stainless Steel Camp Table Kit
Camp tables are a necessity, especially when you are camping at primitive or dispersed camping locations. In these spots you are lucky to get a fire ring, much less a picnic table.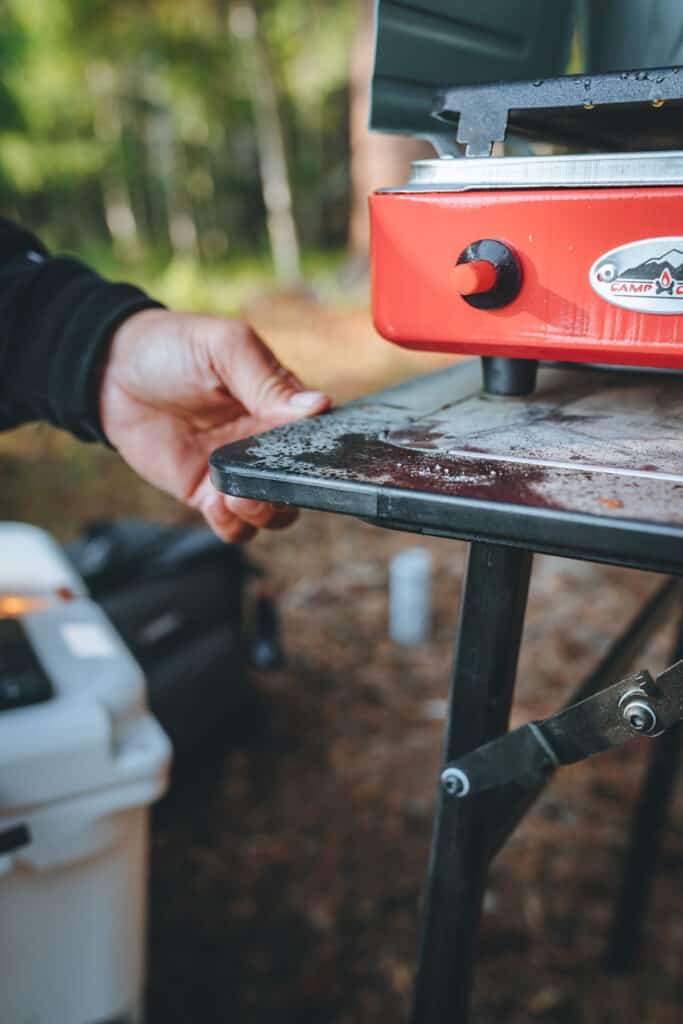 The Pro Stainless Steel Camp Table is slim and sturdy and the perfect place for preparing meals and organizing gear. The stainless steel surface is gorgeous and provides an elegant upgrade to any campsite.
Camp tables can be difficult to transport, but with the Front Runner under rack carrying kit, you can simply slide the table underneath your rack and lock it into place. It's genius!
MaxTrax Mounting Kit
Traction boards are a must-have for any off-road adventure. A good set of MaxTrax or TredPros can help extract you from mud or sand without the need for a winch.
The Front Runner Recovery Device Mounting Kit makes it easy to transport these boards which are big and awkward and pain to store inside your vehicle.
If you plan on leaving your boards on your vehicle, consider these secure mounting pins so your pricey boards don't walk off.
Expander Camping Chair
A good camping chair is even more important than a camping table. You need a chair that is easy to transport and most of all comfortable after long days on the trail. The Front Runner Expander Camping Chair hits all the marks and we've used for duty beyond the campsite.
We've found the bag a great way to help transport the chair and their new double-bag would also be great to have.
Easy-Out Awning
We mostly do desert camping, which means shade is often not available when you need it most. With the Front Runner Easy-Out Awning, you've got instant shade wherever you go.
It stores easily on the side of your rack and can be deployed and stored in minutes. You can also add accessories such as mosquito nets and room dividers so it can double as a private tent.
We went with the 2.5M awning length which fits perfectly on our 100-series Land Cruiser.
Pro Water Tank
We always bring water with us when hitting the road. You never know when you might get stranded or need to help out a fellow traveler. Good water storage is also useful when camping and the new Pro Water Tank is a convenient way to transport and use 20L of water for whatever task you have.
We've always relied on jerry cans for transporting water and fuel, but they are heavy and awkward to move around. This new water tank from Front Runner can be used without moving it. Hook up a gravity-fed hose to a 1/2″ fitting and you are good to go.
Photos: Steve Makowski