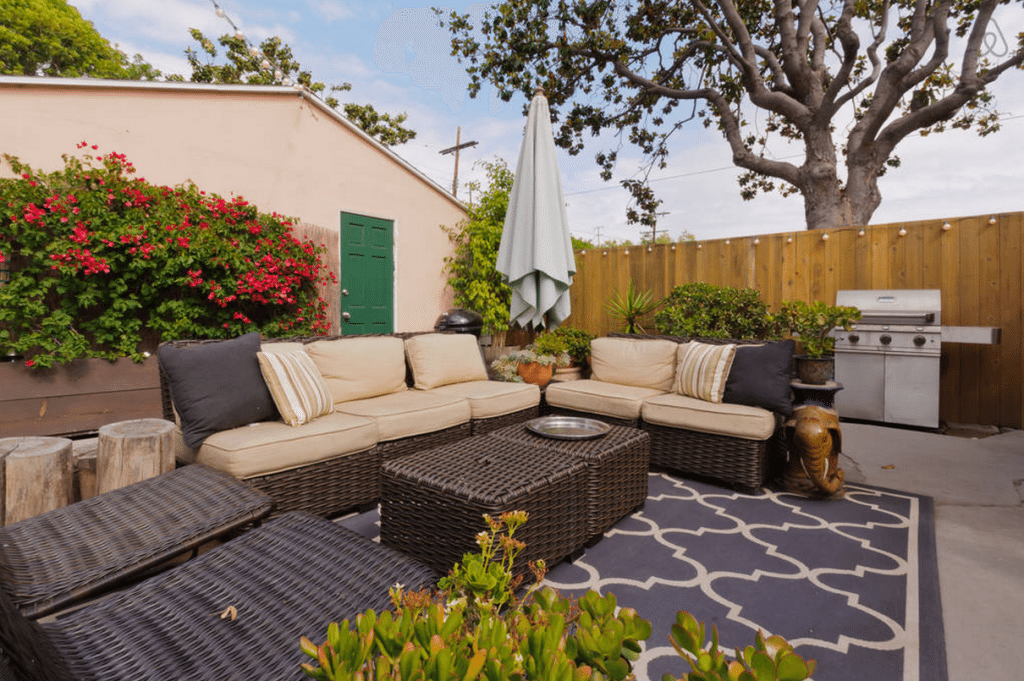 Our outdoor furniture seems to attract dust, dirt, and mold which are all unpleasant things to sit on. Our patio doesn't fare much better, as the gray restore coating we applied shows stains and dirt no matter how often we rinse it. Here's how we cleaned up our outdoor cushions and patio and kept them clean.
We live in a coastal area where the dew point temperature drops at night and provides enough moisture to leave our patio furniture and cushions damp almost every morning. The cushions never really dry out which creates an ideal breeding ground for mold and mildew.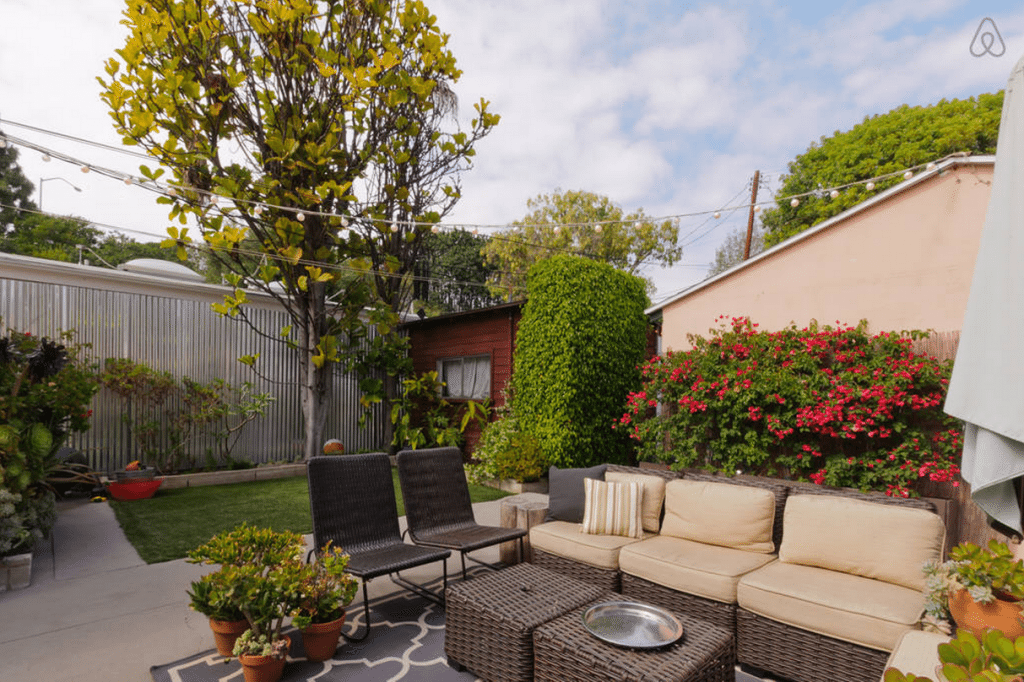 Our solution the past few years has been using soapy water to wipe and scrub away the mold. It works well on the plastic, but the fabric is tougher to clean. The problem with this solution is that the mildew returns after just a few weeks.
We've been hesitant to use any chemical based cleaners as we have a toddler who climbs over everything and we don't want any chemical film anywhere.
Fortunately I write about DIY and home improvement, so when Concrobium Mold Solutions called I was all ears.
They asked us about our mold issues and how they could help, and a week later we had a couple of their products in hand and ready to go.
We started with Concrobium's Mold Stain Eraser to clean our patio furniture.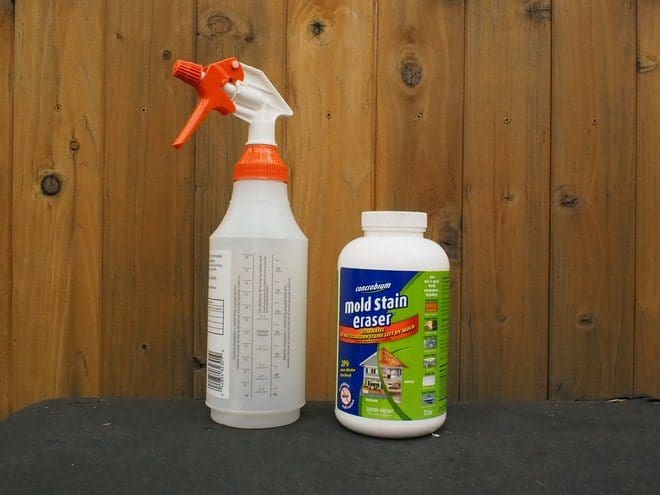 The instructions recommend pre-cleaning of surfaces with a regular outdoor cleaner to remove all of the dirt and grime. This will leave the underlying mold more accessible to the Mold Stain Eraser.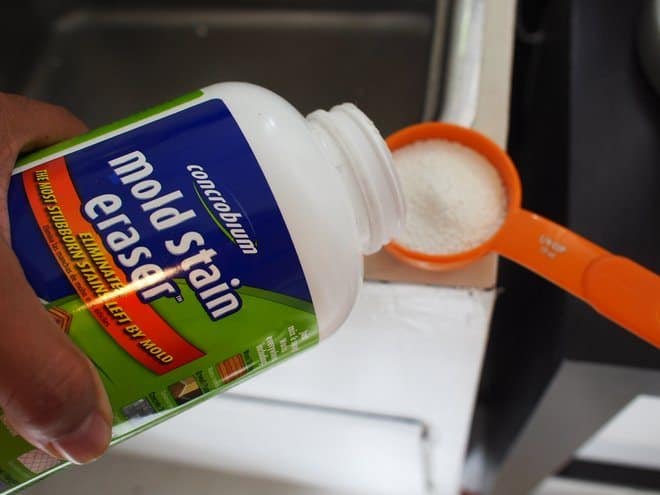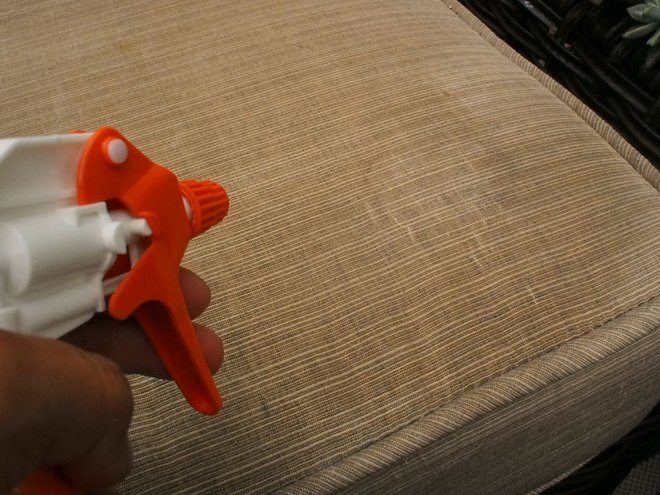 Following Concrobium's instructions we mixed it in a spray bottle and applied it to the stain and the surrounding area. That's all you do. There's no scrubbing or rinsing. As we let it dry we tackled our dirty patio.
When we restored our patio, we chose a neutral color that we thought would look great with our patio furniture as well as contrast nicely with our grass and plants. It does look good but the light gray color shows dirt and stains easily. We often spray our patio down with a hose but that never gets the dirt out.
The second product that Concrobium sent over is their House and Deck Wash. It hooks up directly to our garden hose which makes it easy to use. The knob on top switches from off to water or cleaner.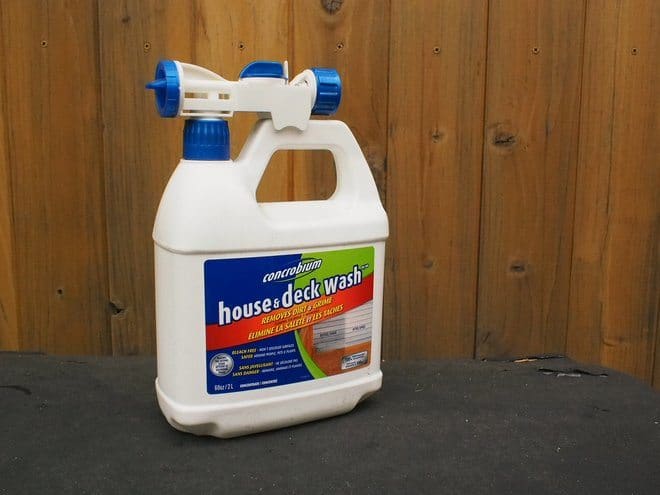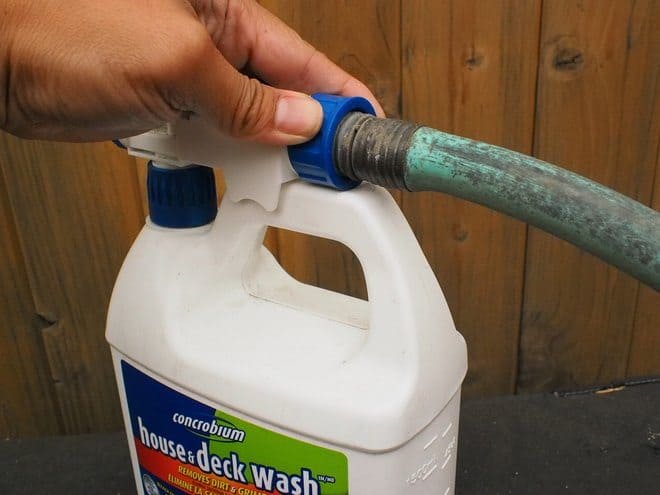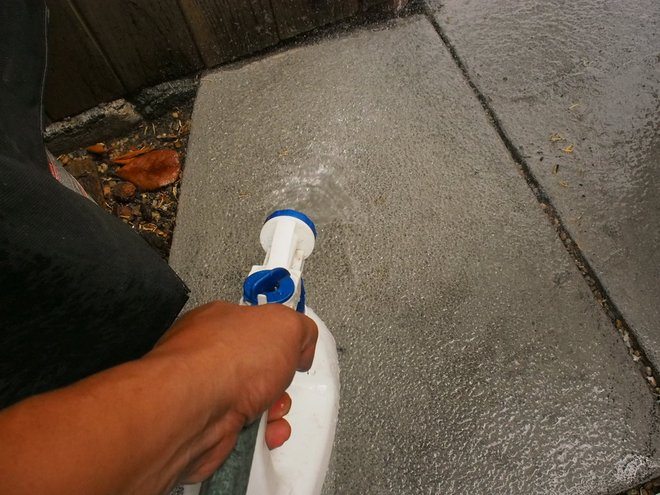 We first cleared away the leaves and other debris before applying the deck wash. After spraying the deck wash on the areas we wanted clean, we let it settle for about five minutes and then took our scrub brush and started scrubbing.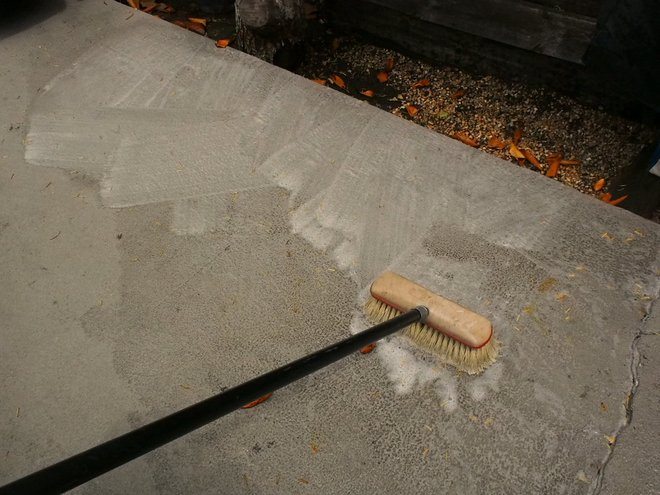 The deck wash foamed up a bit and as we were brushing we could see it cleaning the dirt. The instructions state to rinse the wash before it dries out so we did that, but we put our normal sprayer back as it covers a larger area and with more pressure.
Our cushions were still drying but we could see the embedded mold stains fading. Our patio needed drying overnight before we could really see the difference.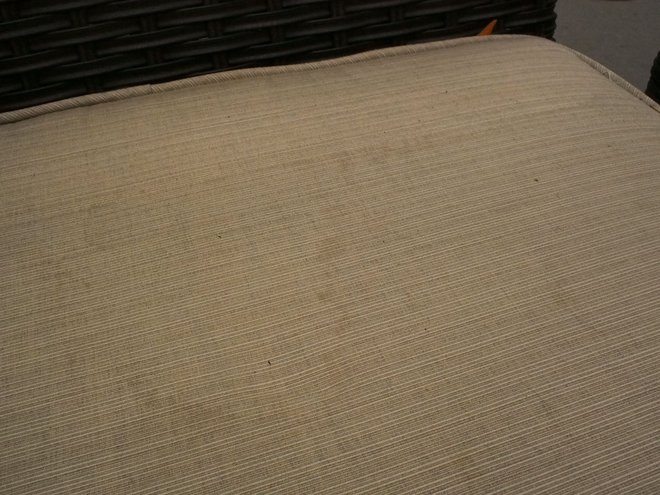 We didn't move our son's toy basketball hoop and just cleaned our patio around it so we could see the difference and it was definitely dramatic. Really disgusting to see how dirty our actual patio was.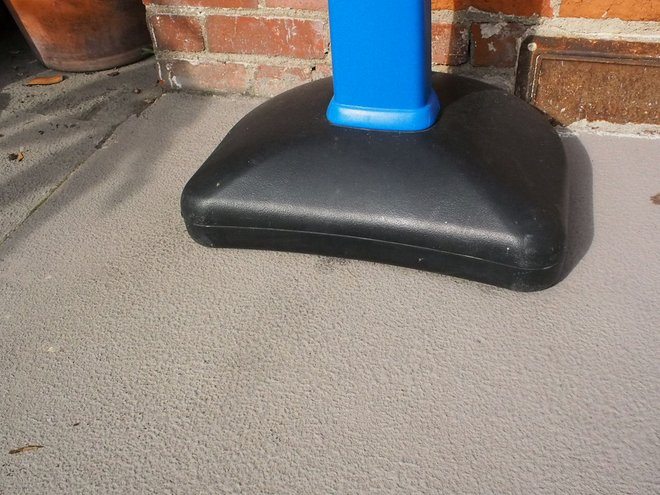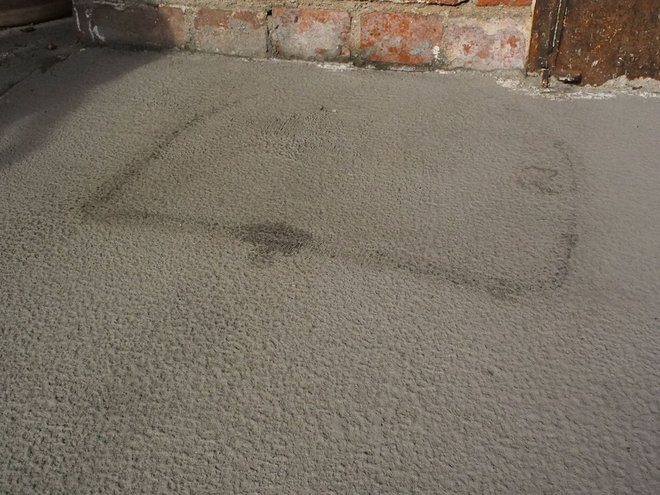 By having a clean patio we also know that we'll be tracking much less dirt inside.
Thanks Concrobium for letting us try out both of your products. We plan on using these regularly. We'll probably do another two deck washes so we have a totally clean patio to start with as a base which will be easier to maintain.
You can purchase both of these products at retailers across the country including, Home Depot, Lowe's, Menards, and Ace Hardware. Check the Where to Buy map on their website for the retailer nearest you.
For more information on Concrobium Mold Control and Mold Stain Eraser, visit their website.