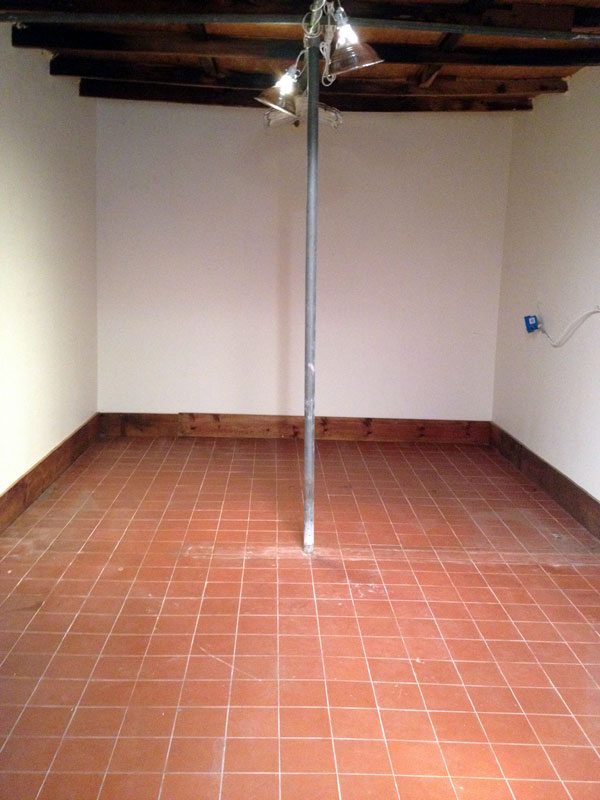 We had a lot of fun redoing our laundry room last year but our attached storage area soon became the ugliest room in the house. It was time to epoxy the floor to give it a fresh look.
It's a 20×10 space with no windows which was the perfect place to serve as a warehouse for Laura's inventory, storage area for baby gear, and catchall overflow for anything that wouldn't fit into our garage or closets.
After two years with our little one we've accumulated a few more items (although we do keep it sparse) and we also have a larger need to store things each year like holiday decorations and winter/summer clothes.
After moving a bunch of boxes off-site we decided it was time to make the room livable again so it could serve as storage but in a pinch it could also be used as an extra bedroom for guests. This required cleaning out the space and since we were starting fresh we decided it was the perfect time to paint.
We love the white floors in our laundry room which covered the ugly tiles and these same tiles were also in our storage area. But the paint has started to chip and although it is floor paint it just isn't as durable as we had hoped.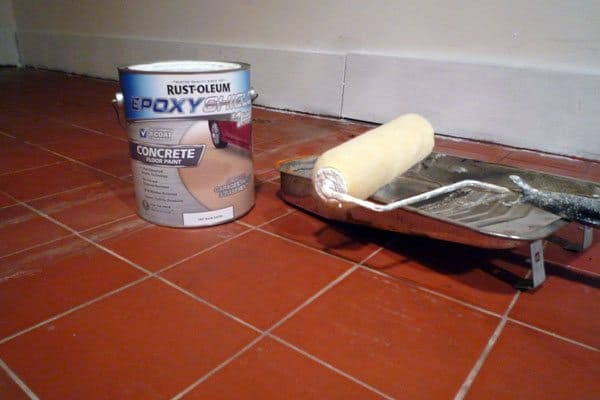 Since this is a storage and utility space we need a floor covering that can stand up to rolling racks, boxes and in general tougher use. Epoxy seemed like the logical choice but we've only seen it used for garage floors.
As an Ace Blogger they've provided us with some materials for a weekend project and cleaning out our storage room and painting the floor is the perfect project to complete in two/three days.
After clearing out the space we needed to really make sure the floor was clean so we used TSP which removes dirt, grease and grime. We applied it using a sponge mop and let it thoroughly dry.
We chose the Rust-Oleum EpoxyShield concrete floor paint in white. It's tintable but we just left it basic white. It also comes in a gray which is most common for garage floors and looks great when flakes are added.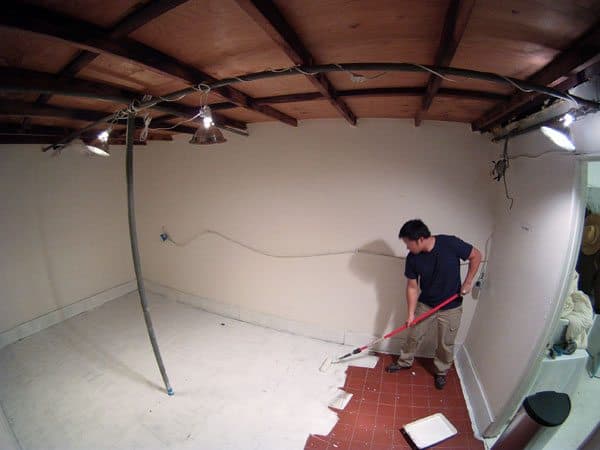 The epoxy was low odor and in a room with no windows and not much ventilation it never smelled that bad. We used a 1/2 inch nap on a floor roller and in 1/2 an hour we had one coat. We added one more coat to ensure better coverage since it was a darker floor but it's not required.
The epoxy floor is ready to be walked in after 24 hours but takes a few days to fully cure. By Monday afternoon we were already moving our desk back in and had found some great shelving units from Ace Hardware to help us organize the space.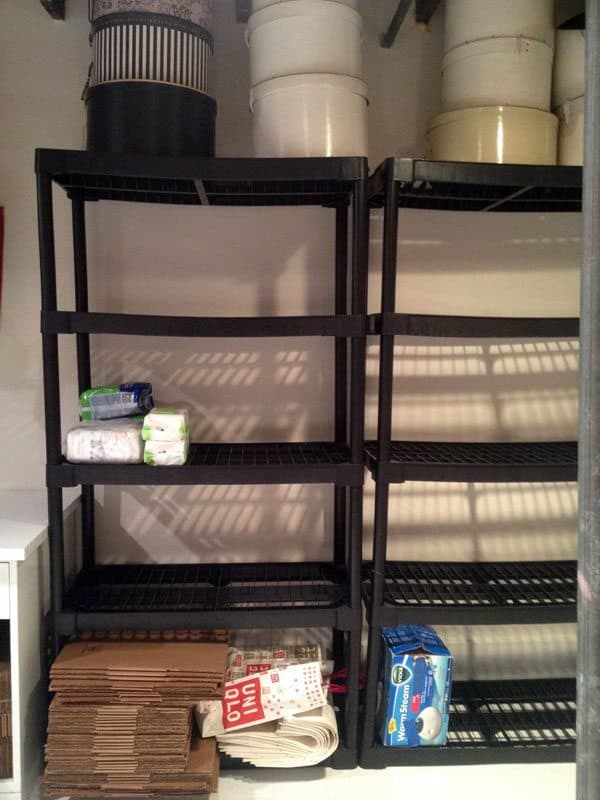 As you can see we LOVE our new space and we felt inspired to dance as well as relax with our new white floors.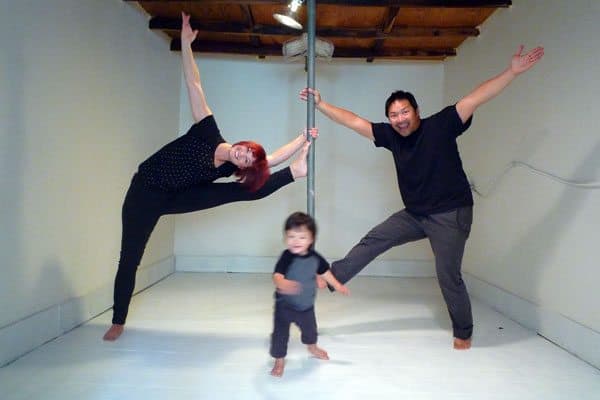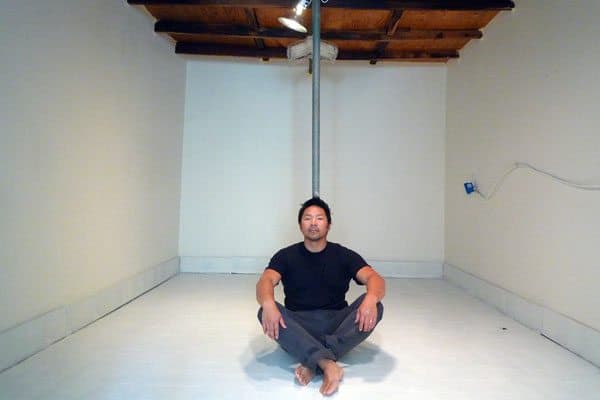 One hiccup was the rain. It hasn't rained in LA for ages but this weekend it rained like crazy so we had to rush getting our stuff back inside which through our timing off a bit but the floor was ready and the space looks amazing with the white floors. We only used one gallon of paint which should be good for 300-400 square feet.
I can already tell the epoxy floor will hold up much better than the regular floor paint and one of the drawbacks we heard is that it can be slippery when wet but we have yet to experience that.
Our local Ace Hardware had everything we needed to complete this project including the paint, roller, trays and shelves so it was one stop shopping.
If you've got a utility floor space that needs freshening up I wouldn't hesitate to recommend an epoxy floor. It's not just for garages!
[box type="shadow"] Disclosure: Ace Hardware provided the garden cart to Charles & Hudson for review. They do not tell bloggers what to say about their products or how to say it. Ace Hardware's policies align with WOMMA Ethics Code, FTC guidelines and social media engagement recommendations.[/box]