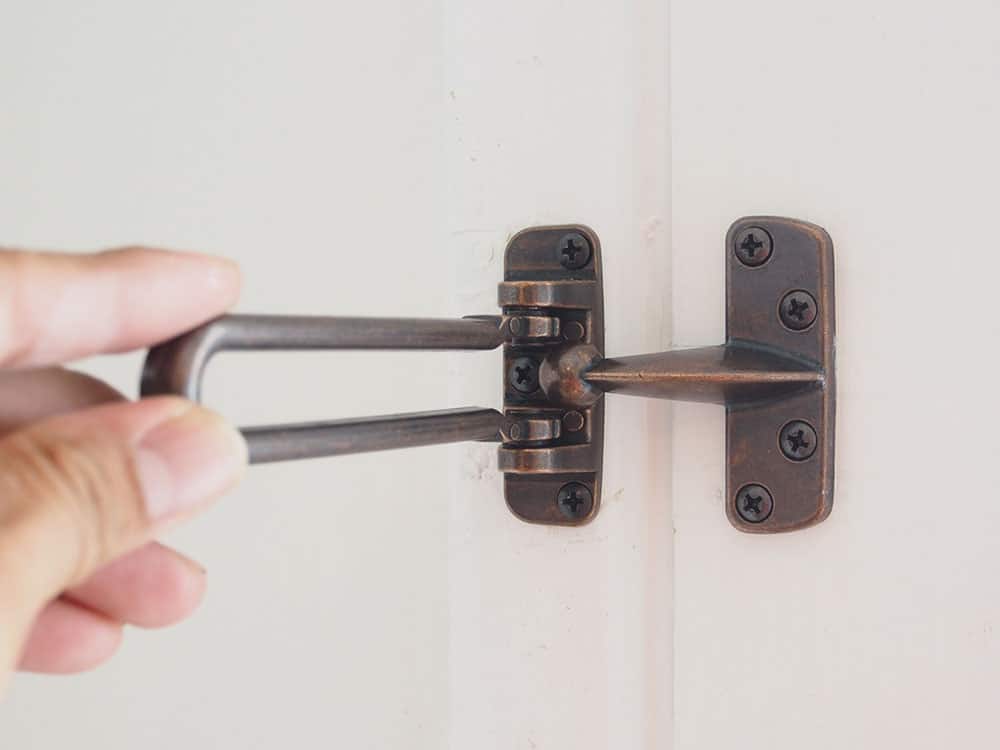 Home security is important to us, which is why we wanted to add another lock in addition to the deadbolt on our front door. We decided to replace the old chain lock with a swing bar lock from National Hardware. We could not be more happy with the results and want to share with you how easy it is to upgrade your door security.
Added Security
We love our Nest Hello video doorbell—but we wanted to add another layer of security. A swing bar lock works much like a door chain lock, but is much more secure. This piece of hardware comes with extra long screws to secure the lock to the door frame, which would make it much more difficult to push or kick open compared to the flimsy existing chain. The die cast metal of the lock is also much stronger than a chain.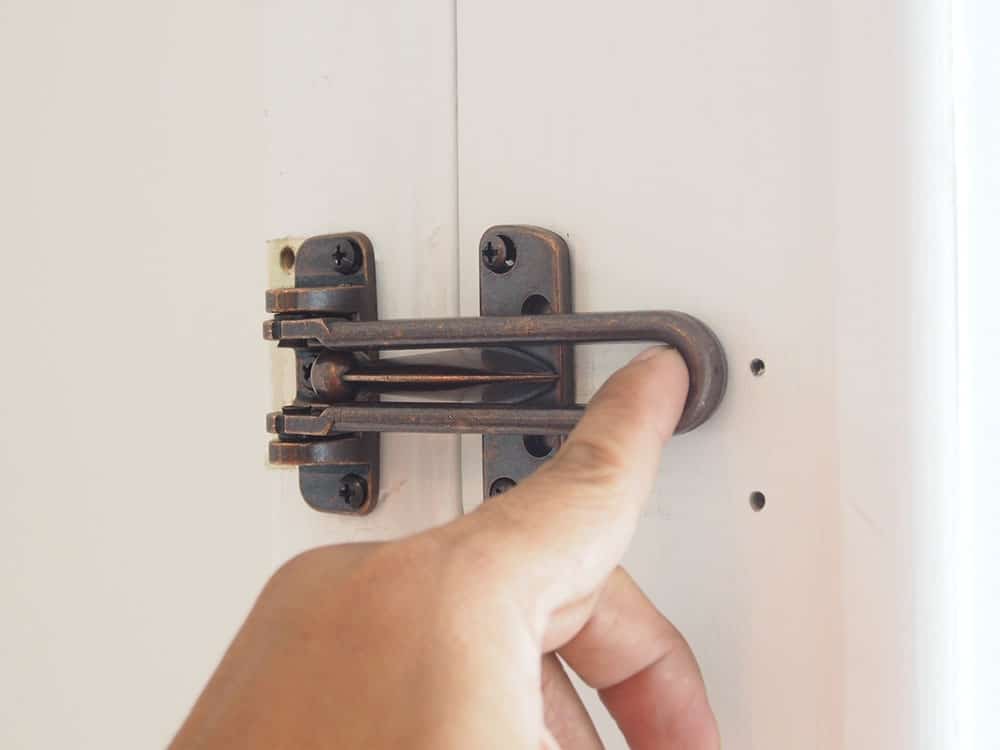 In addition to providing an added level of security against outside intrusions, the bar lock is high enough that our young boys can't easily reach it to unlock the front door. Our oldest can open the deadbolt, but he'd need to get really crafty to reach high enough to unlock the security guard.
Installation
A swing bar lock can be added to any combination of door locks, as long as there is enough space on the door to install it. We wanted to remove our chain lock and replace it with the bar lock, so the first step in our installation was to take off the old chain lock and then lineup our new lock in the same location.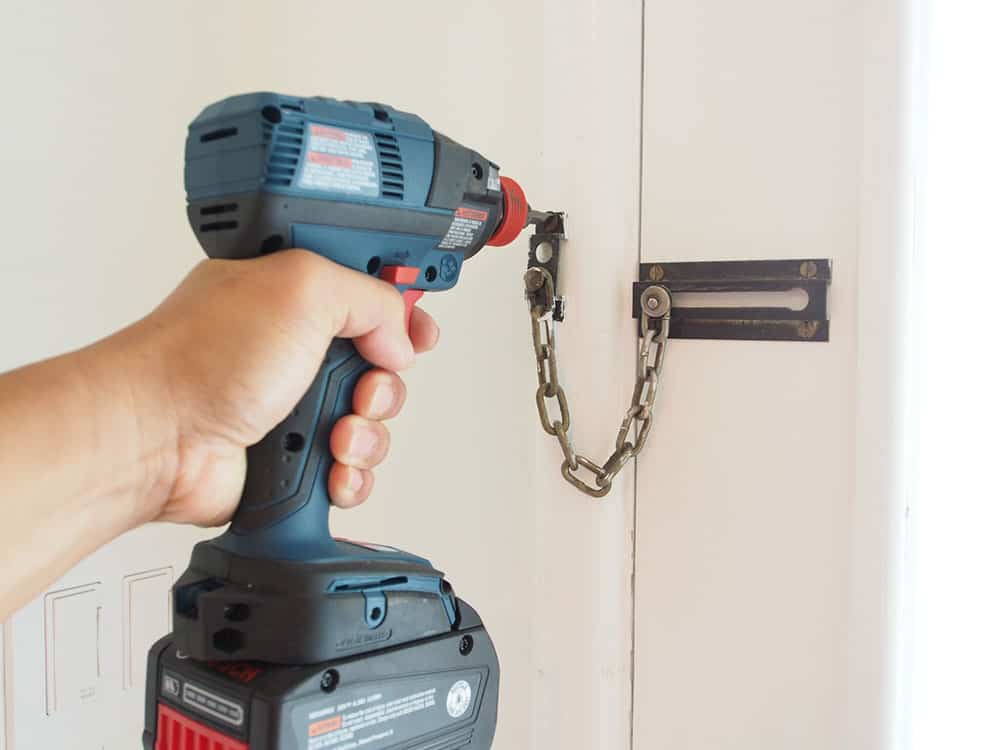 We held the two pieces on the door and door frame, making sure the ball would catch in the bar when the door opened. Once we were sure we had the right placement we used a pencil to mark the holes where we would pre-drill into the frame and door.
Using a 3/32″ drill bit, we pre-drilled the holes. This makes driving the screws much easier and ensures they will go straight into the wood.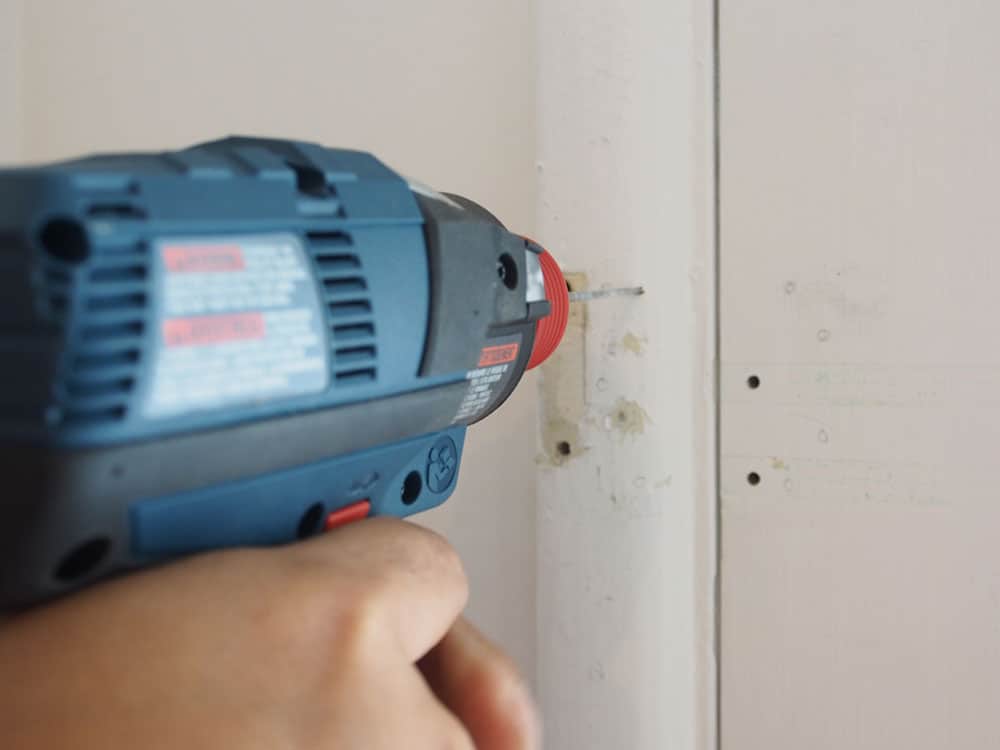 Once the holes are drilled we used our driver and screws to attach the hardware to the door. We made sure everything was lined up before we fully tightened.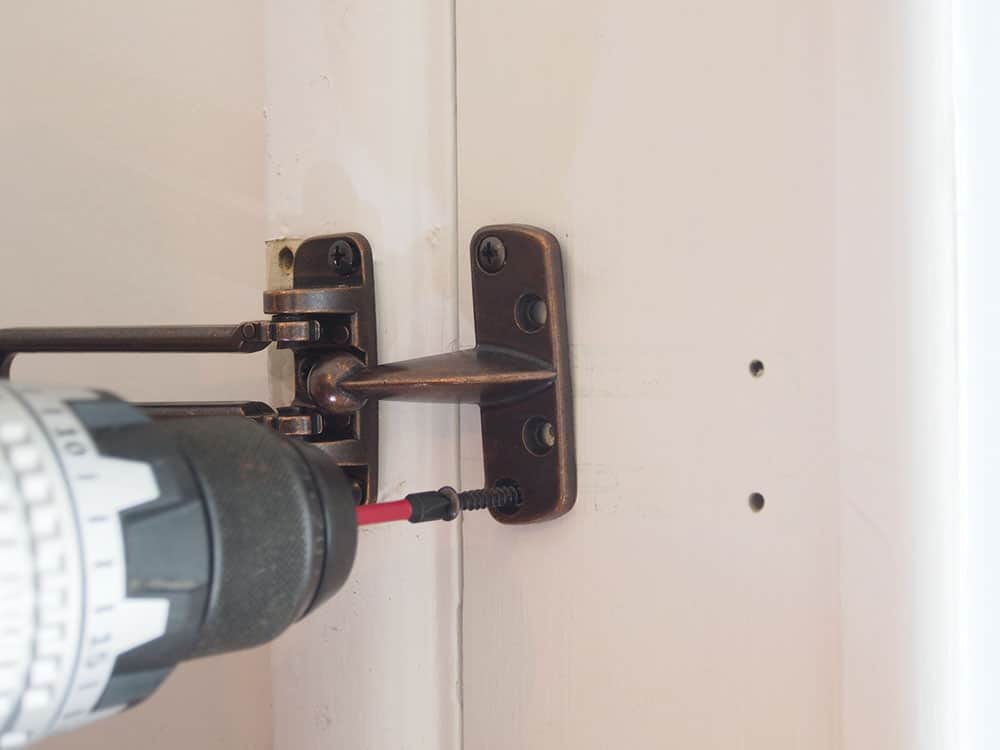 The final step was to use wood filler to cover the holes from the old lock and repaint over that section. The entire process took less than 20 minutes, and we now have a much more secure front door. The National Hardware Door Security Guard lock is available on Amazon for less than $7, making it the most bang for your buck you'll find when it comes to home security.
This post is sponsored by National Hardware. All opinions are 100% those of Timothy Dahl of Charles & Hudson.