Our backyard patio is basically a slab of concrete. We like its simplicity and we've adorned it with an outdoor rug and patio furniture, but that hasn't stopped a few unsightly cracks from appearing. With the help of Sakrete Concrete Crack Filler, we're able to prevent the cracks from getting larger due to the penetration of water, which can create erosion under the slab, resulting in settlement and creating a tripping hazard.
Concrete cracks are almost unavoidable and can happen in all types of environments. They are more common in areas that get snow and freezing weather. When water seeps into tiny cracks and freezes, it causes the concrete cracks to split wider. Concrete that wasn't mixed with the proper ratio of water is also setup to fail once it cures.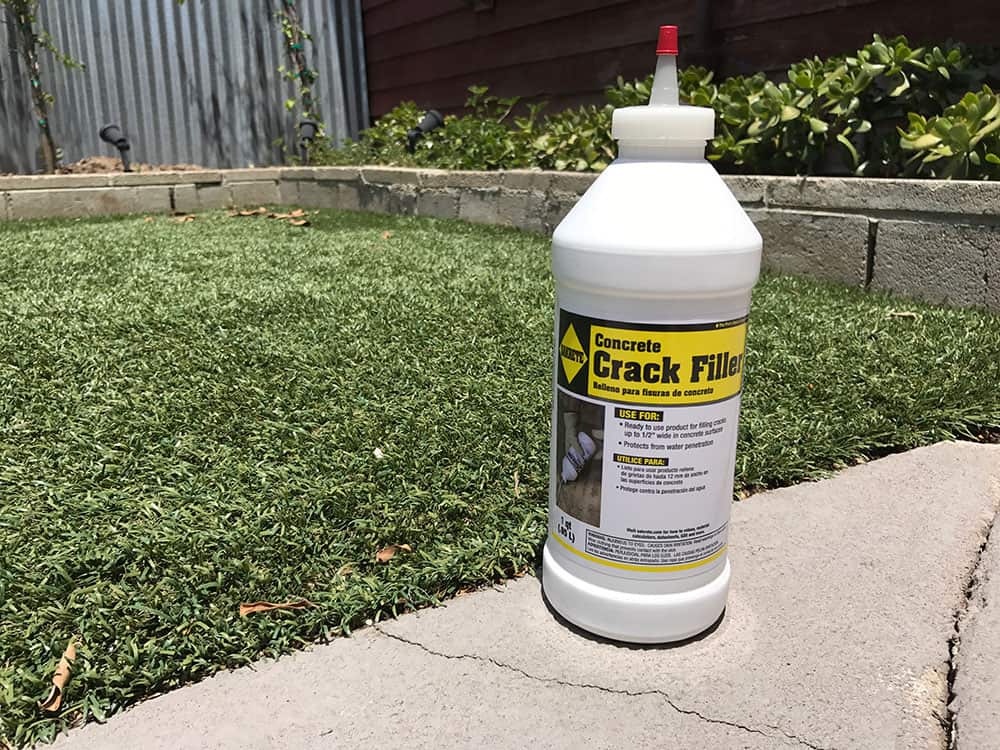 A crack in cement is not a good enough reason to tear it all up, but you'll want to repair it as soon as possible to prevent it from getting worse. Sakrete offers a wide range of concrete and cement repair products that can be used by any DIYer to repair their broken or cracked patios, driveways or sidewalks. For our needs, we went with the Sakrete Concrete Crack Filler, which was ideal to repair the smaller cracks that plague our backyard patio.
Start your repair by cleaning out the crack using a brush or broom. You'll want to make sure there are no loose particles in the crack and that all surfaces are completely dry. Next, get a bottle of Sakrete Concrete Crack Filler and shake it vigorously before opening. Trim the applicator tip to the approximate width of the crack. Start small and trim back more of the tip if needed.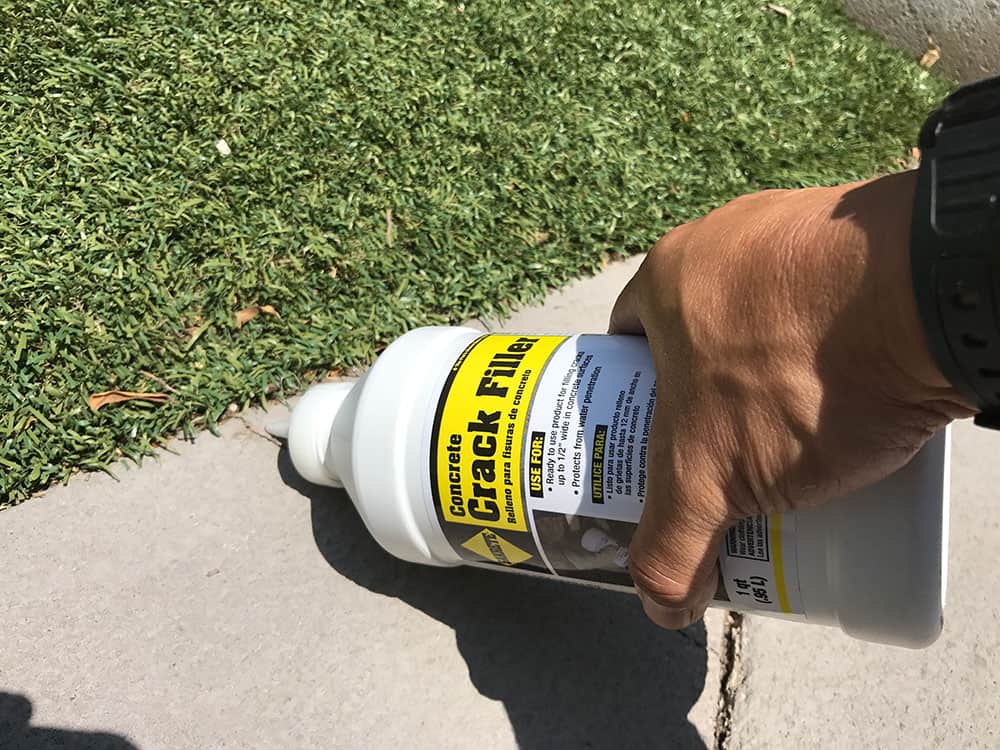 To apply the product, run the tip of the crack filler along the crack while squeezing it. Wipe away any excess filler with a plastic putty knife. This product is made for cracks ½-inch or smaller in width and ¼-inch in depth. Let it cure overnight and check out the repair in the morning. The curing process may cause the filler to shrink. If that's the case, then apply it again.
As the Sakrete crack filler is curing, make sure it isn't exposed to any rain or water for 24 hours. Once it's finally cured, your repair is complete. Sakrete will prevent water penetration, so it's more likely that you will find cracks in other areas. If you've got a lot of repairs to do and are unsure how much product you'll need, refer to Sakrete's helpful concrete calculator tool, which will save you money and prevent wasting product.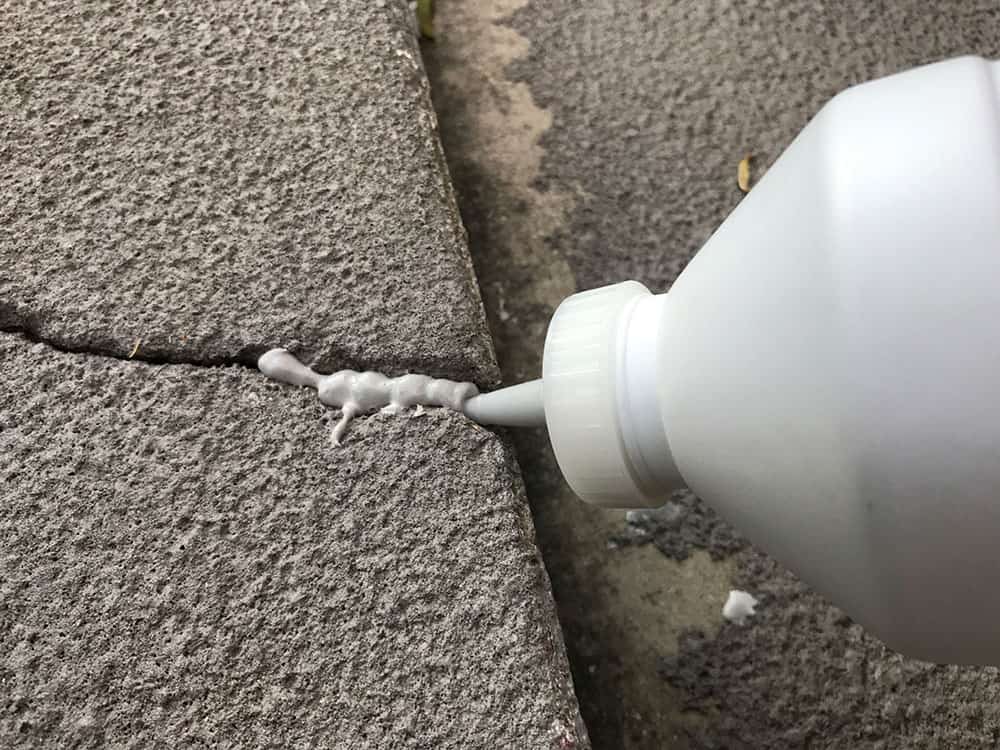 One of the more interesting Sakrete products is their Polyurethane Self Leveling Sealant. It's made to repair cracks or fill joints in horizontal surfaces and is ideal for pristine and level surfaces that require a flush repair job. A caulking gun is used to apply the product, and then it does the rest. It will remain tacky for up to eight hours and takes seven days to fully cure, but you can walk or drive on it after 24 hours. It can also be painted with latex paint without the fear of the paint not adhering to its surface.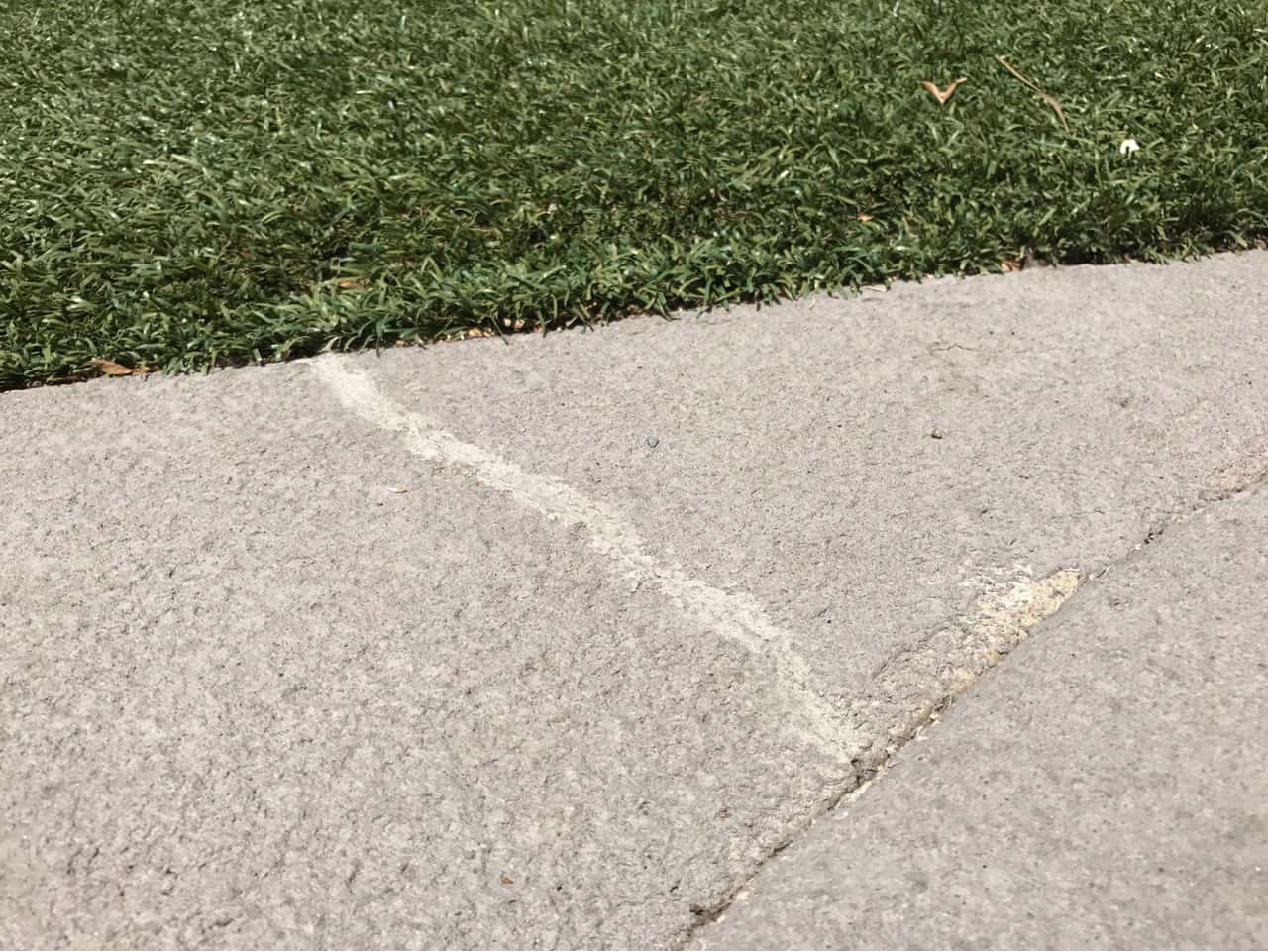 If you've got bigger issues than just a few cracks, check out Sakrete's website, as they have you covered with any type of concrete and cement product you can imagine. They've also shared a bunch of helpful videos that take you through the step-by-step process of using each type of product. It's not only vital to apply the product as Sakrete intended, but to also use the correct product for your application.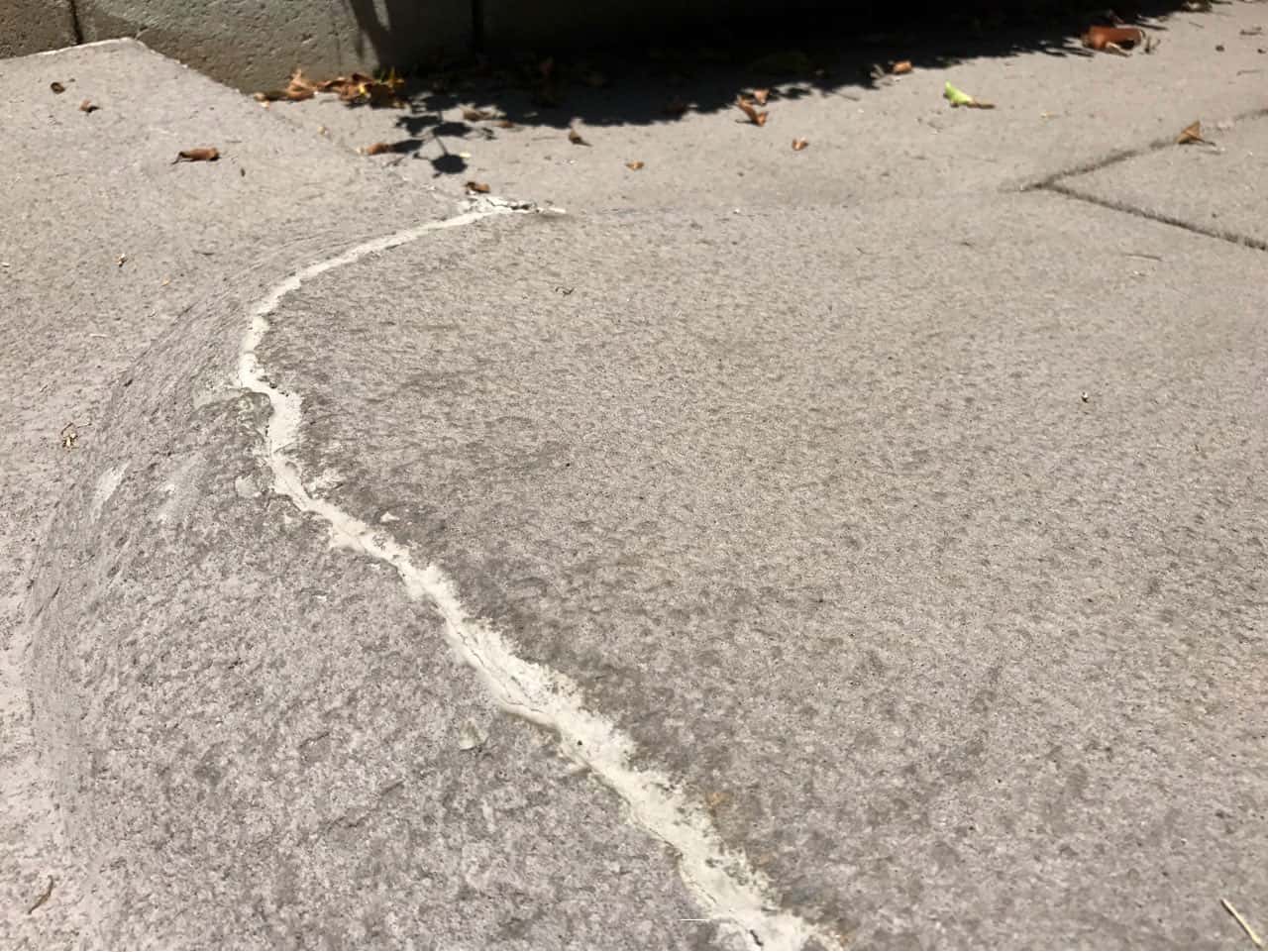 This is a sponsored conversation written by me on behalf of Sakrete. The opinions and text are all mine.