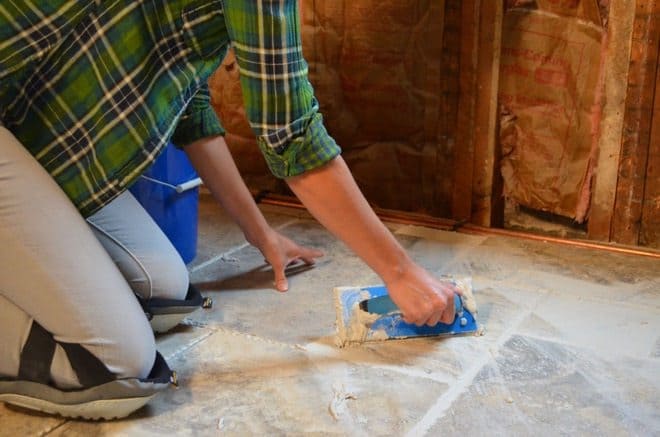 A tiled floor completely changes the look of a room. You can choose from tiles of endless colors, textures and patterns, and complement them with a grout in the perfect hue. Best of all, using this guide (and with help from the TEC® Skill Set™ team and Lowe's design consultants), you can install them yourself – so your home can get a high-end look without high-end costs.
Plan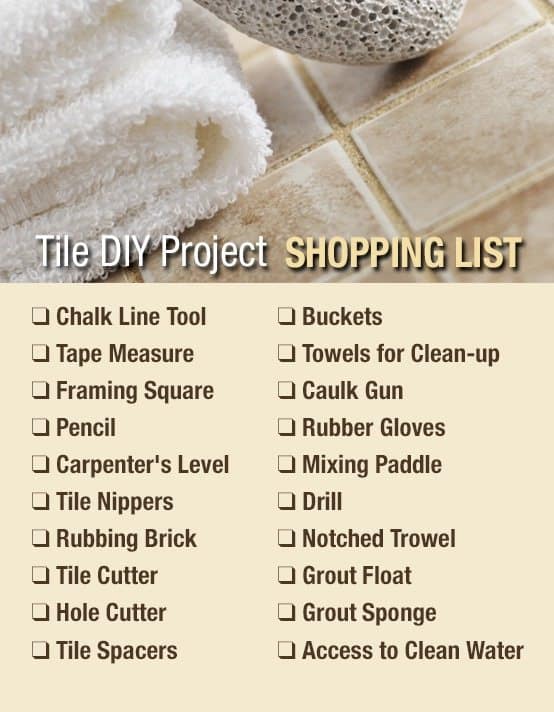 First thing's first. You need to pick out the tile-grout combination that will make your home shine. Use our Color Selector Tool to find out your design style and learn how to show it off with tile, grout and design accessories. You can even schedule a free appointment with a Lowe's designer for design and installation guidance! Check out a shopping list on our website.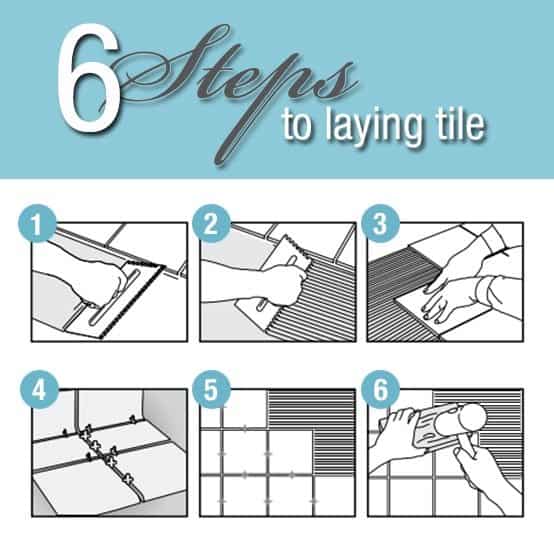 When designing your tiled floor, keep the installer – yourself! – in mind. Strive for a layout that maximizes the number of whole tiles and the size of any cut tiles, including spacers in your layout. For tips on laying out your space, check out our detailed installation guide.
Mortar
Once your layout is complete, carefully mix your TEC® Skill Set™ mortar, following instructions. Begin your installation in the farthest quarter from the exit and work toward it, to avoid walking over freshly-laid tile. With the flat edge of the trowel, apply the mortar. Use the notched section of the trowel to "comb" the mortar to form straight, even ridges. Press your tile firmly into position with a slight twisting motion. If your ridges go north-to-south, press the tile in east-to-west. If you're happy with your floor's appearance, tap down tiles with a beating block and mallet to ensure that they are level. Remove any excess adhesive with warm, soapy water. Patiently follow instructions on the mortar regarding its wait time before beginning to grout.
Grout

Use TEC® Skill Set™ DesignColor™ grout, available at select Lowe's, to make sure your tiled space looks just as you've always imagined it. DesignColor™ Grout requires no measuring, removing the guesswork from grouting. Simply pair each 12.5 lb. plastic bag of DesignColor™ Grout universal grout base with two individually packaged color mix cups to create the perfect grout color. Then, mix the grout components with Grout Boost® grout additive – no measuring required— to create a stain-proof grout*. Mixing with Grout Boost® eliminates the need for sealing, saving you time, money and maintenance!

Apply your grout with a grout float, working it into all the narrow spaces and filling all the joints completely. Don't be afraid to really pack it into the joints. Many people find it easiest to pack the grout into the joints using the small end of the grout float, rather than the long edge. This method works just fine, but remember to use the long end of the flat to scrape off the excess grout.
Let the grout set according to the instructions on the packaging. If you think it's set, touch it with your finger. If no grout comes away on your finger, begin the next phase of grouting: clean up.
To clean away the grout haze, dampen a large, small-pore synthetic sponge and wring the sponge out. Lightly wipe the sponge across the tile surface, avoiding removing too much grout. Use the sponge to smooth out the grout joints, cleaning it frequently. Replace the bucket of cleanup water often. Wipe away any remaining grout with the sponge and let the grout cure for the required time. DesignColor™ requires 24 hours to cure.
Here's a helpful video

To explore our products and view an in-depth installation guide, visit www.tecskillset.com. To find the perfect grout-tile combination for your home, use our Color Selector Tool. All TEC® Skill Set™ products are sold at select Lowe®'s.