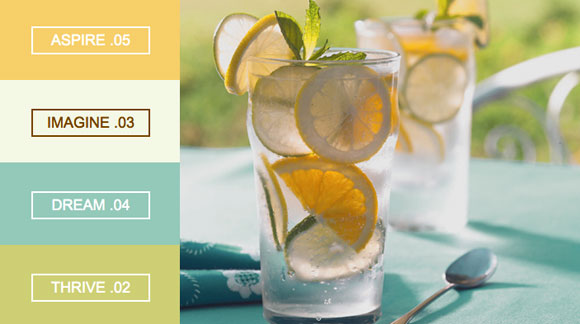 Deciding to paint a room is the easy part, but actually choosing a color can be very difficult. In part II of our summer paint series sponsored by YOLO Colorhouse, we look at what color means and tips for choosing the right color for your room.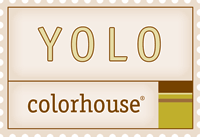 Architectural color is the one of the most exciting pieces of the remodeling process, but also one of the most intimidating for many people. Wall color has the power to change the feel of a space quickly and with relatively low cost.
Color can create flow, bring out character, direct traffic or highlight architectural details. Color can draw people to gathering spots or add a sense of tranquility to spaces. Color is truly a powerful tool.
Color is consistent in only one thing: that it is ever changing. Light, space and other colors in proximity constantly change how color is viewed. Color is exciting because it is always moving, adding a sense of depth and focus to living and work spaces. The process of choosing color is an exciting endeavor, from your first inspirations to actually putting the paint on the wall.
Color Choosing Tips and Things to Remember:
Light Colors
Light colors will absorb color from outside. For example a white wall can appear greenish with the reflective light from a tree or lawn outside, or it can go blue if there is a bright blue house next door.
Light Changes Color
The only thing consistent about color is that it is constantly changing as the light changes. Daylight, florescent light, and incandescent light all will make the color look different. The color will also change from wall to wall and room to room.
Don't forget about the ceiling
There is no color law that says ceilings have to be white. Dining rooms, bedrooms and powder rooms are great spaces to add color on the ceiling for some drama.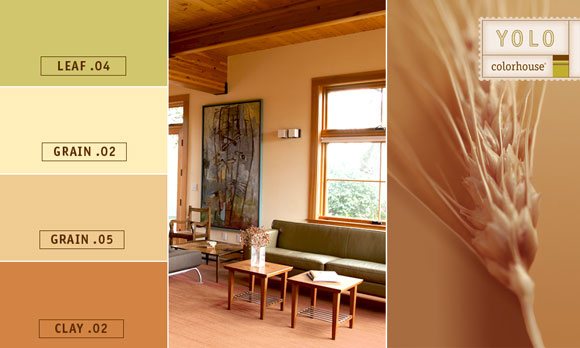 Warm Colors
Warm colors like reds and oranges are people-magnets. Use these colors in rooms where you want people to gather, like kitchens and dining rooms.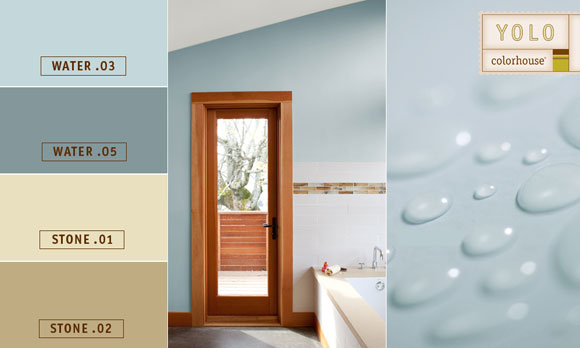 Cool Colors
Cool colors like greens and blues promote feelings of peace and tranquility. Use these colors in rooms where you want relax- like bedrooms and bathrooms.
YOLO Colorhouse has 92 hues designed specifically for interiors. Divided into collections, they make it easy to choose colors that will create flow and harmony throughout your space.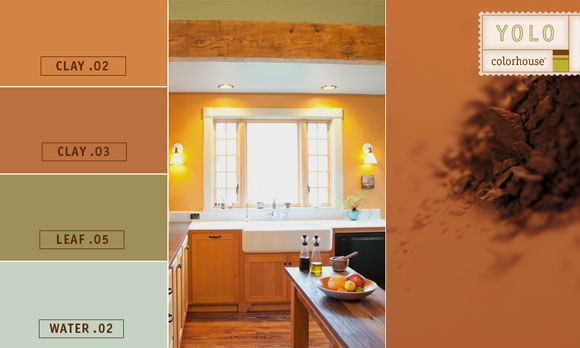 The Easy-to-live-with Earth's Color Collection is comprised of hues inspired by nature.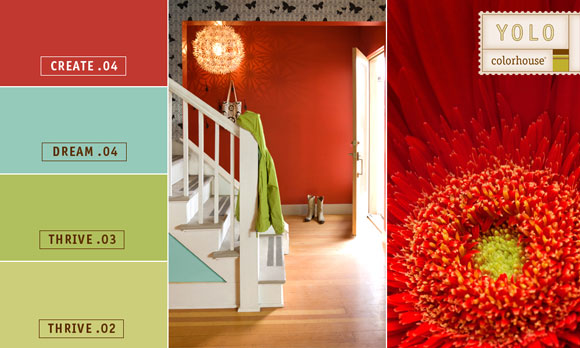 The Colors of Hope are brighter and bolder hues designed to energize the human spirit- perfect for modern and commercial spaces.
The Sprout Collection is a group of gender-neutral hues designed to create dreamy sleepscapes for life's newcomers.
We are also big fans of their food inspired palettes that would work great for any kitchen or eating space.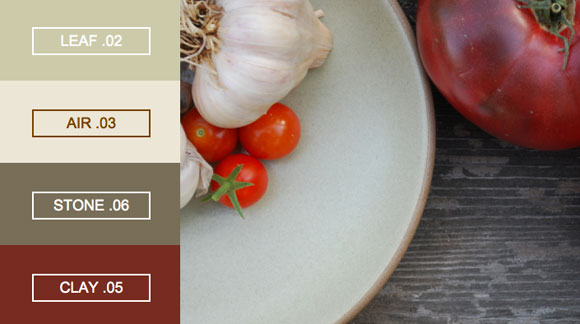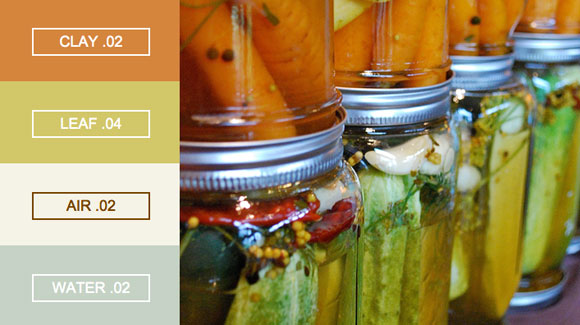 Need help choosing color? Play with different color combinations with the YOLO Colorhouse Select-A-Color tool. They also offer FREE online color help – let them know what rooms you need help with, upload some photos and one of their color experts will email you back a suggested color palette,