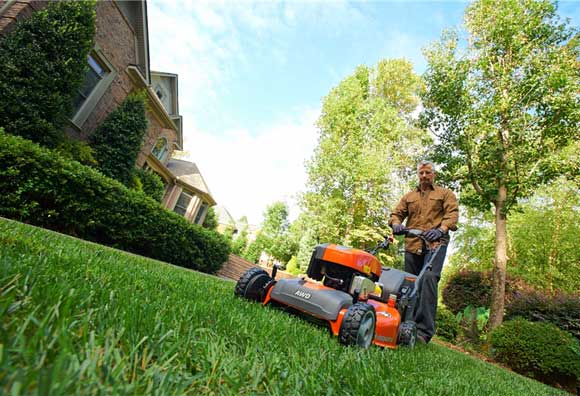 Last year Husqvarna launched the first of its kind all-wheel drive lawn mower (AWD), the HU800AWD. AWD mowers provide greater traction while mowing up hills and other uneven terrain and they will lessen fatigue if you've got a huge yard to mow as it's more about turning than pushing. The extra powered axle only adds a couple more pounds to the unit so they aren't much heavier than the real-wheel drive mowers.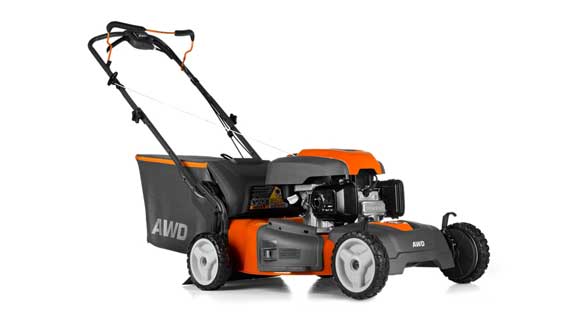 It's overwhelming success has bolstered demand for more AWD offerings that provide high-quality options at a variety of price points.
The new Husqvarna AWD models are: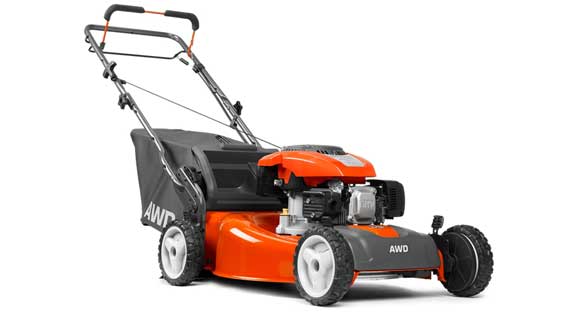 • The HU675AWD, powered by a 675 Kohler engine, features a heavy-duty steel 2-in-1 cutting deck, a straight over mold bail system, an auto-choke and a mulch and rear bagging system. Its manufacturer's suggested retail price (MSRP) is $299.95.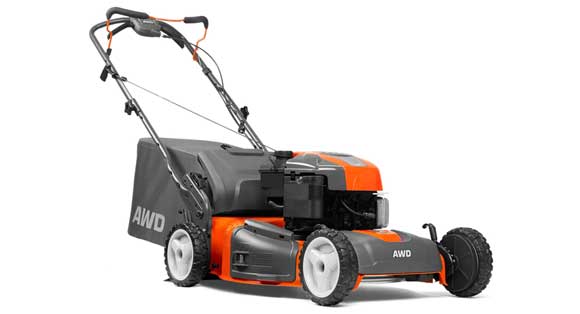 • The HU725AWD powered by a variable speed 725ex with Ready Start auto-choke Briggs & Stratton engine, features a heavy-duty steel 3-in-1 cutting system allowing it to bag, mulch and side discharge. Its MSRP is $399.95.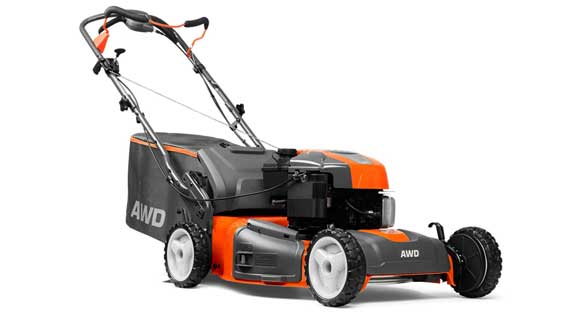 • The HU725AWD/BBC features SingleStartTM which adds a blade brake clutch (BBC) feature to the HU725AWD model allowing the user to stop the blade to pick up debris or empty the bag, and a simple lever engagement turns the blade back on without needing to restart the mower. Its MSRP is $449.95
The full line up of Husqvarna AWD walk mowers will be available beginning spring 2014.
Like the original HU800AWD model (with an MSRP of $499.95), each new Husqvarna AWD walk mower is designed to provide users with balance and power to all four wheels in hilly, uneven terrain and tough mowing conditions.* Each features a unique drive system and dual transmission, premium wheels with aggressive tread patterns to provide additional traction and maneuverability, a premium quick pin 4-point adjustment for level cutting height and a water hose connector for easy cleaning of the deck.
"Based on the positive feedback we received after the launch of the original AWD mower, we wanted to make the innovative technology widely available at different price points," said Nick Schomer, Walk-Behind Product Manager, Husqvarna. "With three new pricing options and a variety of features, a wider range of users will be able to enjoy the benefits of All-Wheel Drive mowing technology with the launch of the new line.""
* OPERATE SAFELY: Mow across slopes, never up or down. Never operate on wet grass or excessively steep slopes.