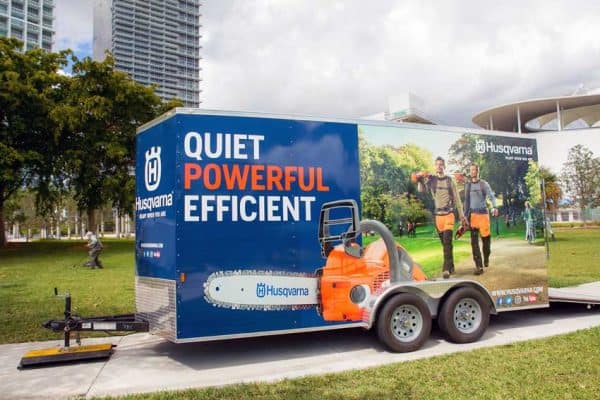 This year's Husqvarna Silent City North America event was hosted in Miami and provided a lot of information about what the company is planning for 2017 and beyond. We had Clint DeBoer from Pro Tool Reviews attend for us, and he had plenty to say about the event. First and foremost, Husqvarna covered their take on green space maintenance and the role Husqvarna plays in this expanding market. The focus this year is clearly on battery powered landscaping equipment and how it contributes to the potential for future urban planning and development. In fact, the whole purpose of the Husqvarna Silent City North America event was to illustrate both the concept and proposed solution to this emerging industry.
Husqvarna has well over 300 years of innovation and history behind their company. While they may have started producing muskets back in 1689, they are more well-known now for their outdoor power equipment. Most recently, they have really taken the battery powered OPE market by storm. This event showcased their newest robotic Automower technology—something they've had on the market for over 20 years. It also allowed a sneak peek at some of their newest cordless products, including chainsaws, hedge trimmers, blowers, and string trimmers.
Of note, one of the key features of the event was to promote and show off the new Husqvarna Fleet Services system. Combining hardware, mobile apps, and software, Fleet Services is a scalable system that allows Husqvarna tools to "talk back" to users. The system provides tool monitoring, inventory & personnel management that really helps any size business work smarter. Fleet Services will launch later this year as a scalable subscription service.
Of course, the best part of Husqvarna Silent City North America would have to be the tool testing portion. At Museum Park in Miami Beach we were able to get our hands on the latest Husqvarna power tools. We also got to check out what a solar powered landscaping trailer looks like and see how it maintains and charges batteries for cordless landscaping.
Check out more photos and details from the Husqvarna Silent City North America event from our friends at Pro Tool Reviews.