This is a sponsored post written by me on behalf of Trane Residential. All opinions are 100% mine.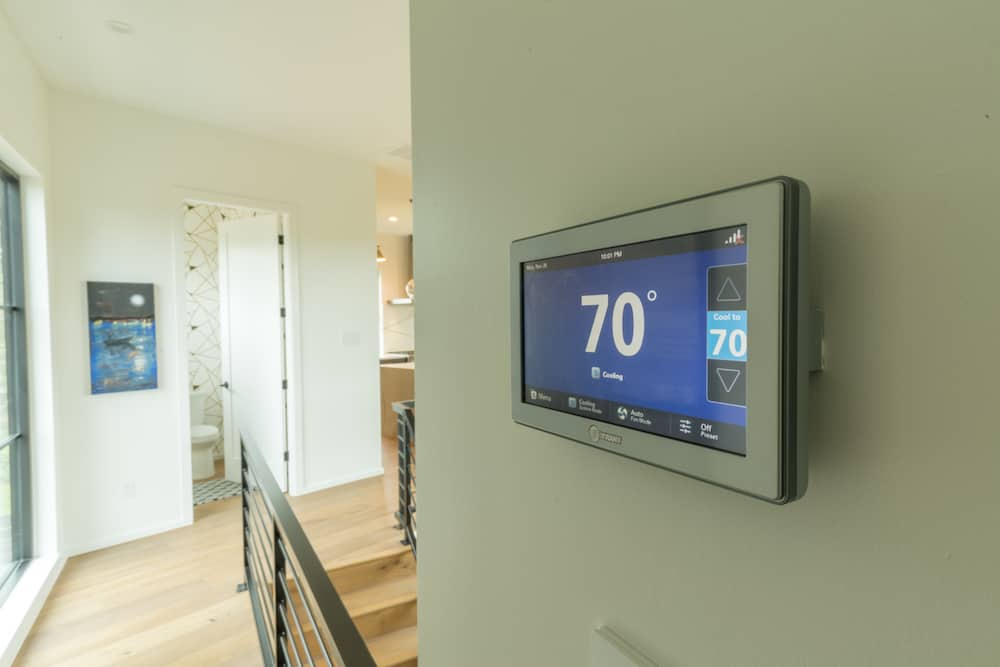 Wildfires are currently engulfing the entire west coast with soot and smoke. The devastation of plant, animal, and human life is beyond comprehension, and our heart breaks every time we see these eerie photos of hellscapes.
We've been keeping an eye on our local air quality as well as cities where our loved ones live. This has prompted us to run our air filters at full blast as well as evaluate the current state of our HVAC system.
Even if you don't live in an area that is impacted by wildfires and hazardous air quality, monitoring your indoor air should always be top of mind. If you have young children, elderly parents/grandparents, or are sensitive to particulates in the air like pollen, making sure your heating and air conditioning systems are properly working is important.
Here are the most important HVAC maintenance tips that will ensure that you are maximizing your HVAC system's potential.
Clean or Replace Your Air Filters
The easiest and most obvious way to maintain clean indoor air is to clean or replace your air filters every 3 to 9 months.
This simple but often overlooked task will directly impact your indoor air quality.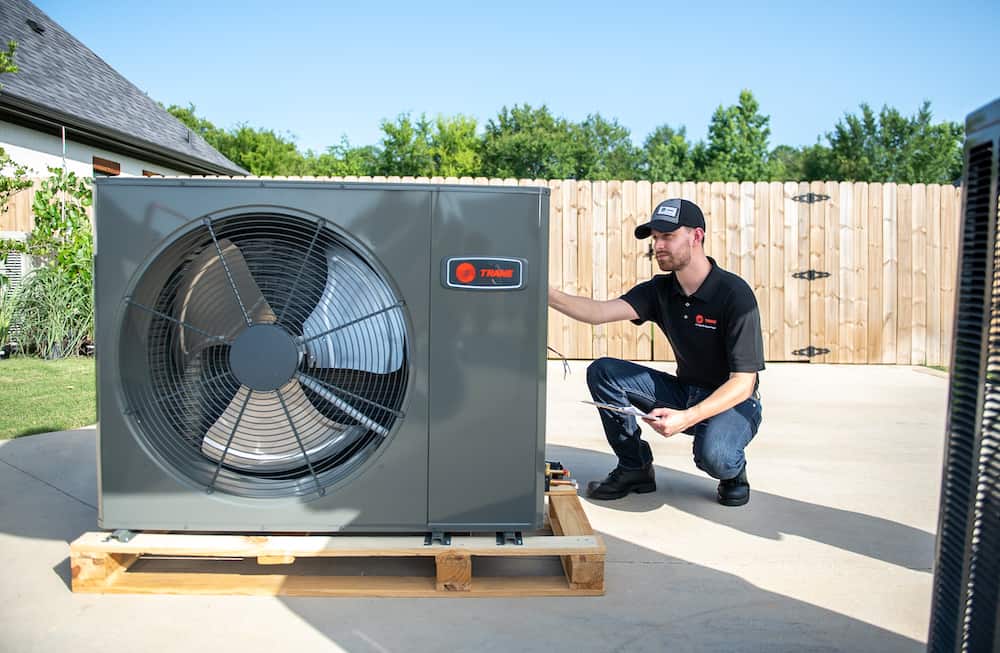 Our friends at Trane have informed us that most filters are easy to slide or swap out and it's one of the few tasks that any homeowner can do once they are shown the proper way.
Not only do clean air filters help you breathe easier, but they also prolong the life of your machines as they don't have to work as hard. A Trane Comfort Performance Filter will ensure you have clean indoor air and that your HVAC system is well protected.
Install a Whole-Home Air Cleaner
Room air filters are better than nothing, but the best way to ensure that every area of your home has clean air is to install a whole-home air cleaner. The Trane CleanEffects Air Cleaner removes up to 99.98% of airborne particles, including some as small as .1 micron! According to Trane, this makes it 8 times more effective than the best HEPA room air filter and up to 100 times more effective than standard 1-inch filters .
The CleanEffects also has an asthma & allergy friendly® Certification Mark from the Asthma and Allergy foundation of America, which is an added benefit for anyone in your household who suffers from allergies or asthma and who might be especially mindful of potentially harmful airborne particles that can get deep into their lungs if they aren't filtered properly.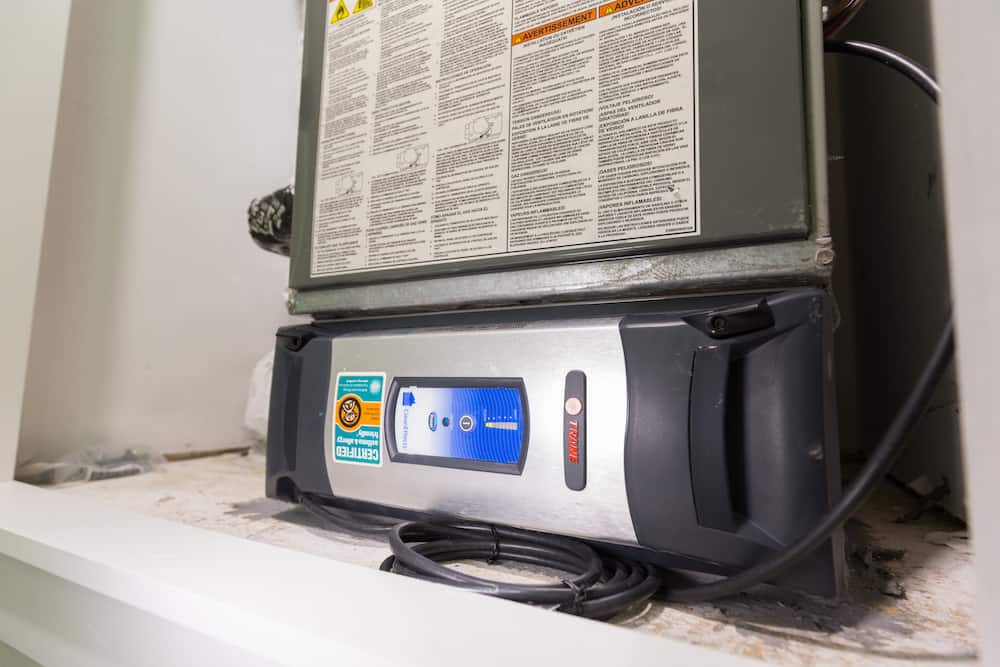 And lastly, a whole-home air cleaner is also a more energy-efficient option than running individual air filters in each room and the filters are designed to be cleaned and not replaced with just a vacuum or quick rinse once every 3-9 months (depending on usage).
Maintain Your Air Duct System
Air ducts and vents are what deliver clean cool or warm air into your home. They lead directly from your air-conditioner or furnace and need to be maintained to provide the best air quality. If air ducts are damaged then dirt and dust can enter the system and your HVAC will become much less efficient.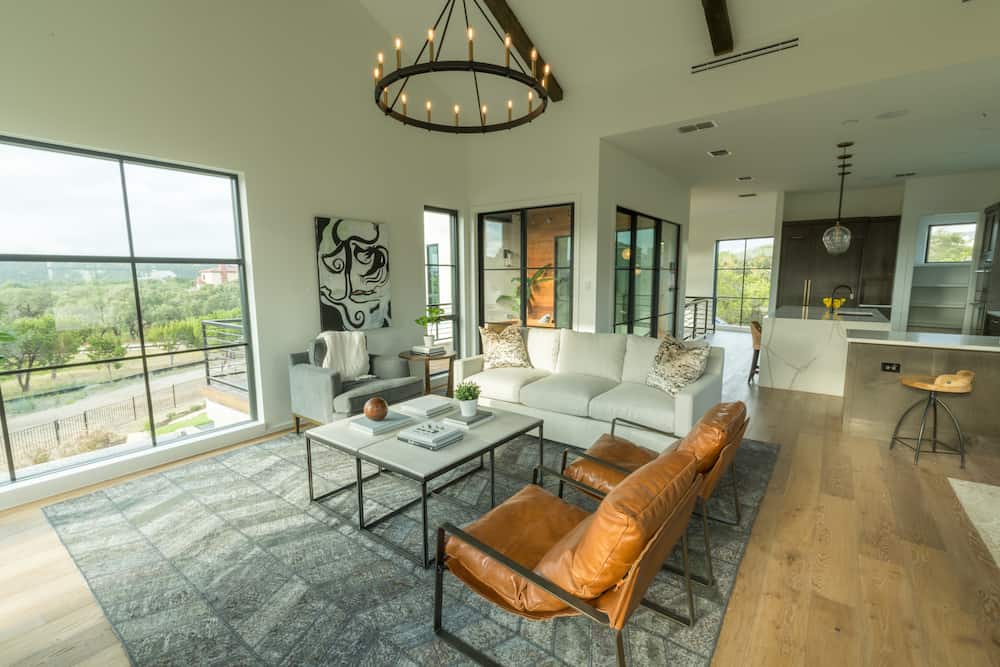 Start by cleaning your air vents and vacuuming in and around them. Dust buildup can sometimes cause blockage and also blow dust and dander into your home. A handheld stick vacuum works best for this job.
Your duct system can be more difficult to inspect as much of it might be behind walls, but if you can access an attic or crawlspace/basement, then you should be able to see the exposed elements of the duct system and inspect for damage.
Just because it's clear outside, doesn't mean your AQI (air quality index) is safe. Keep an eye on your AQI using AirNow.gov, and add reminders to your calendar to check and clean/replace your air filters.
Sadly, our local fires are still not contained, but knowing our HVAC system is in top shape provides a bit of relief.