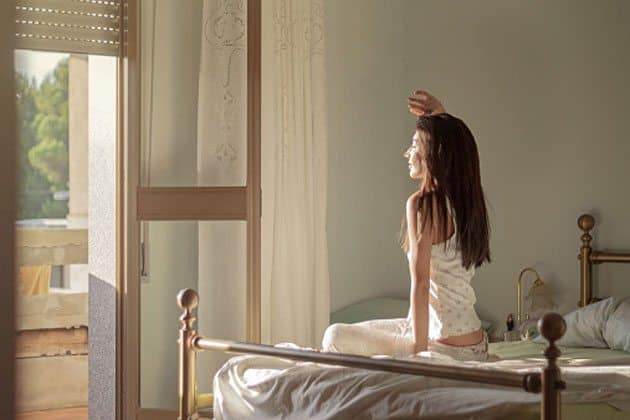 I've never been a morning person, until I became a parent. Our son has always been a great sleeper but he always wakes up at least an hour or two before we normally would. We've found some great ways to adjust and typically it starts off with getting a good nights sleep. Now that he's in school it's even more important to start the day off right, so when IKEA approached me about their First :59 program I jumped at the chance.
At First59.com, IKEA has shared the results of their nationwide morning survey which states that 72% of respondents said that a stressful morning affected the rest of their day, and three in four people do not have a regular weekday morning routine. To address this, IKEA has assembled a panel of four lifestyle and design experts (including myself) to provide tips and ideas to help get your day started right.
Here are a couple of my favorite morning tips.
Organize the Bathroom
Mornings start in the bathroom for a variety of reasons, which is why it should be one of the most organized rooms in your home.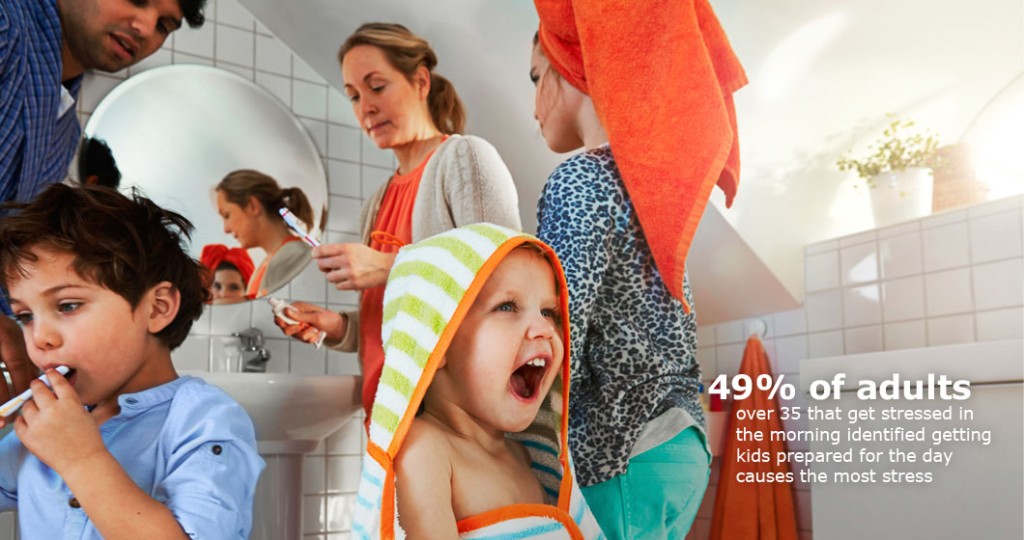 By getting a bathroom schedule setup for yourself and your kids, you'll be more prepared to begin your day. Setting up a morning and night station for your kids is ideal as it teaches them to be self-reliant and helps streamline the process of waking up and going to bed. Make sure their toothbrush and toothpaste are within easy reach, as well as the soap to wash their hands and their own towel to dry off.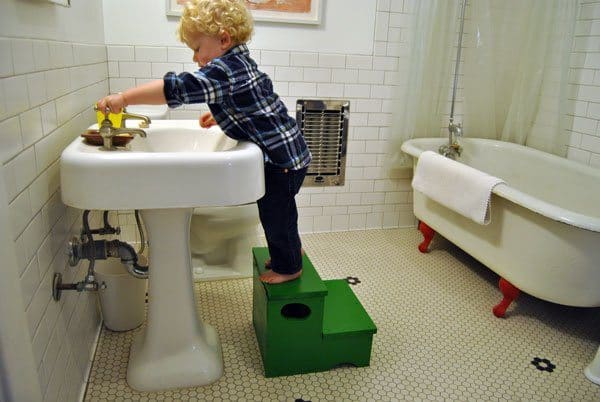 We've built a storage step stool for our son which is the perfect height for him to reach above our sink, but also store his bath toys other keepsakes that 2-year olds begin to acquire. If you're not in the mood to build your own, IKEA has plenty of step stool options that will work in any bathroom. I'm partial to the Molger step stool in birch.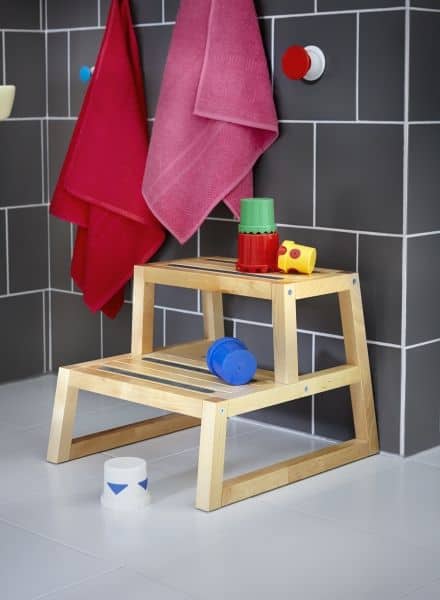 No Screens in the Bedroom
I may be a night owl, but when I hit the rack I need an uninterrupted night of sleep. We have a "no-screens" rule in our household which means no TV's, tablets, laptop or smart phones in the bedroom.
When we finish checking email or watching TV, we leave these devices in the family room or kitchen and keep the bedroom free from distractions. That vibrating buzz or flashing light from a smart phone is too tempting to grab when you get up in the middle of the night for a glass of water. Reading a book is a much better way to prepare your mind for rest and can actually help put you to sleep as opposed to going down the rabbit hole of YouTube or Facebook.
If you can't bear to be without your gadgets then choose a nightstand like the IKEA Nordli that can easily stow your devices in a drawer, but that has an open back for cords, so you can keep them plugged in but out of sight.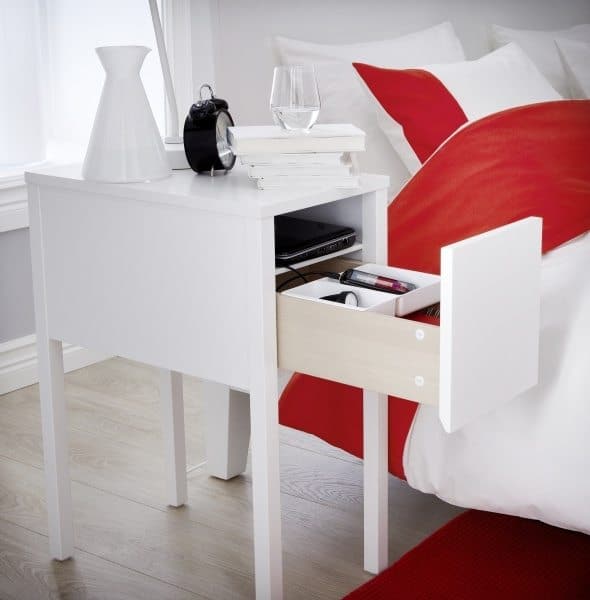 By getting a good night's rest, you'll wake up refreshed and ready to start the day.
For additional inspiration, you can follow the dedicated First :59 Pinterest board. You can also share your own morning routine suggestions on social media with the hashtag #First59.
Visit First59.com for more tips and product suggestions to start your day in the best possible way.
Disclosure: This article is sponsored by IKEA. All opinions expressed are those of Timothy Dahl of Charles & Hudson. IKEA and Charles & Hudson's policies align with WOMMA Ethics Code, FTC guidelines and social media engagement recommendations.