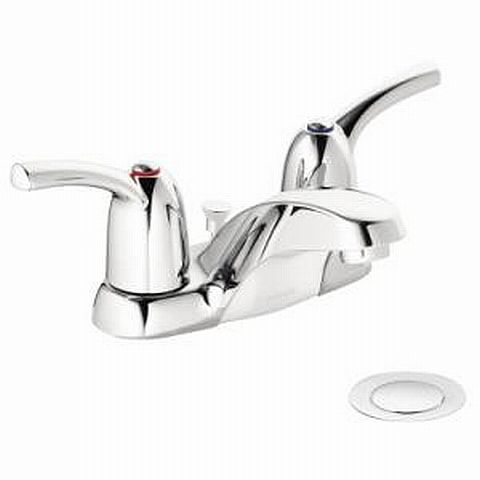 A quick way to change the look of your bathroom is by installing new faucets in your lavatory (or sink.) Faucets, much like any other home product, come in a wide range of styles and prices, from economic varieties to several hundred dollar-splurges.
Several product suggestions follow, but first, a few tips on how to seek out inexpensive lavatory faucets.

* Instead of buying directly through the manufacturer, try your favorite hardware store. These retailers will often discount the prices, resulting in what can be significant savings.
*Consider purchasing bathroom faucets through eBay. I've read first-hand accounts of DIYers on a budget who bought all of their fixtures through eBay and saved a lot of money, even on brand names such as Kohler. It takes a fair degree of patience to wade through eBay wares, but your efforts just may prove worthwhile if you unearth a diamond in the rough.
Suggested Products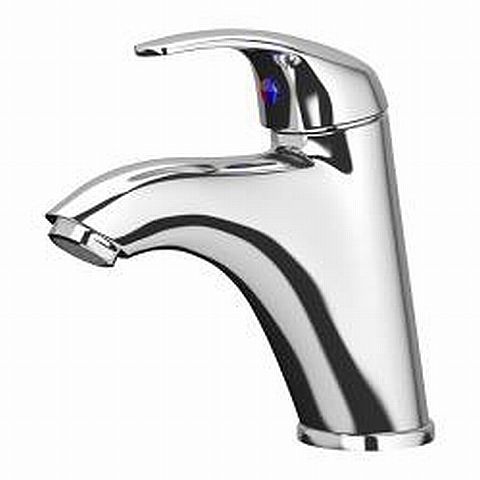 Photo courtesy of IKEA
Up first? A model from that mecca of inexpensive DIY awesomeness, more commonly referred to as Ikea. The brass and chrome-plated Krakskar retails for $39.99 and is a stylish, inexpensive option for the bathroom. Disclaimer? You must be near an IKEA location to get one, as they're not available online.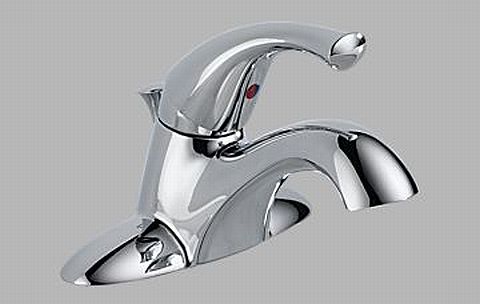 Photo courtesy of Delta Faucet Company
Although you could easily break the bank with Delta Faucet's higher priced, fashion-forward Brizo collection, the more moderately priced products within the original Delta line are a great option for durable, functional models. The Delta Fairfax Single-Control Lavatory Faucet is available in brushed chrome, priced at $58.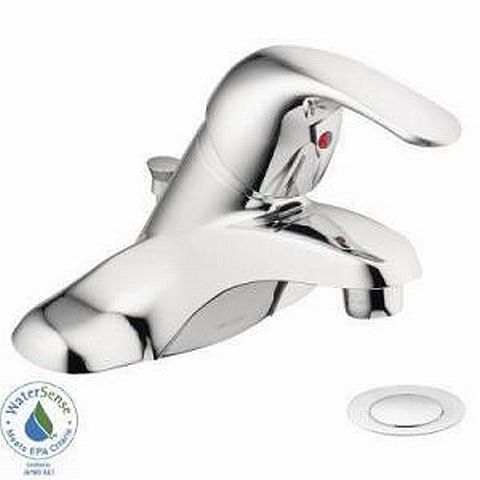 Photo courtesy of Home Depot
Like other well-known lines, Moen offers several inexpensive models that offer the same quality, durability and designs as the company's more expensive products. The Moen Antique Single-Hole Lavatory Faucet is available in polished chrome and sells for $58.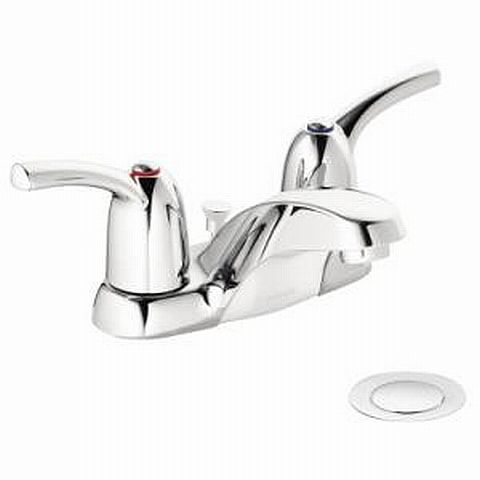 Photo courtesy of Home Depot
An even cheaper Moen faucet is available from the company's successful Touch Control line. The Touch Control Two-Handle Bathroom Faucet is available in a chrome finish and is priced at $46. According to a product summary posted on HomeDepot.com, the faucet (and others in the Touch Control line) deliver "solid performance year after year."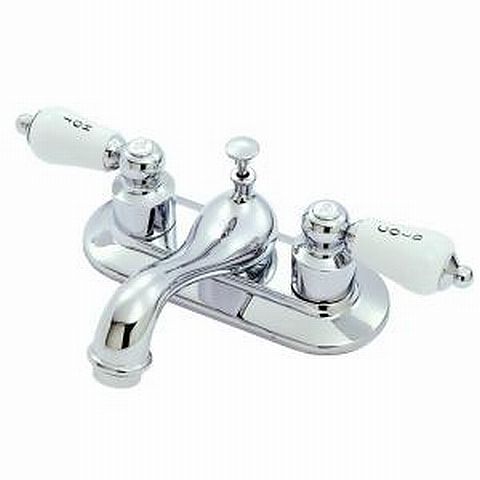 Photo courtesy of Home Depot
If you're seeking an antique aesthetic, Glacier Bay's Teapot 4-Inch Two-Handle Lav in Chrome is an ideal option–and at $24.86, it's the cheapest faucet listed in this post. Although some buyers have had mixed results with Glacier Bay, the company's Internet reviews are mostly positive and praise the stylish design and low prices. Reviewers also report the faucets are easy to install.
Do you have a favorite from the above product list? And are faucets an area in which you prefer to save money, or do you consider them more of an investment?