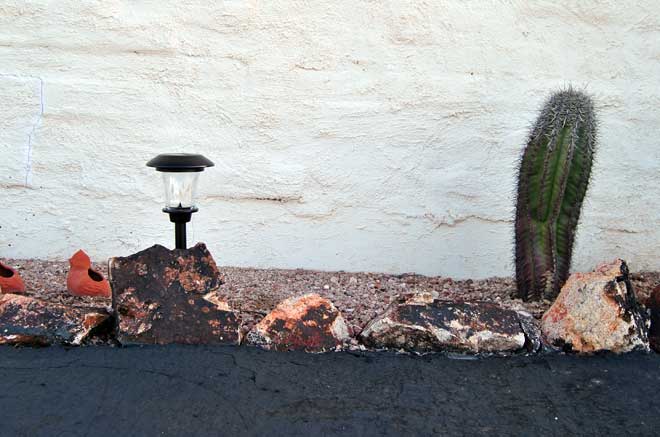 I first learned of Caliche during a summer job landscaping in my hometown of Tucson, Arizona. Caliche is a sedimentary rock, a hardened natural cement of calcium carbonate binding other materials such as gravel, sand, clay, and silt. In other words it's tough as hell and digging any further than an inch or two into the ground will be a struggle. 
My parents were having the toughest time installing the pegged landscape solar lights along their driveway but my dad found a simple solution. Take a 12″ masonry bit and cordless drill and the caliche will part like the red sea. Well maybe not that easy but this combination makes installing the lights much easier.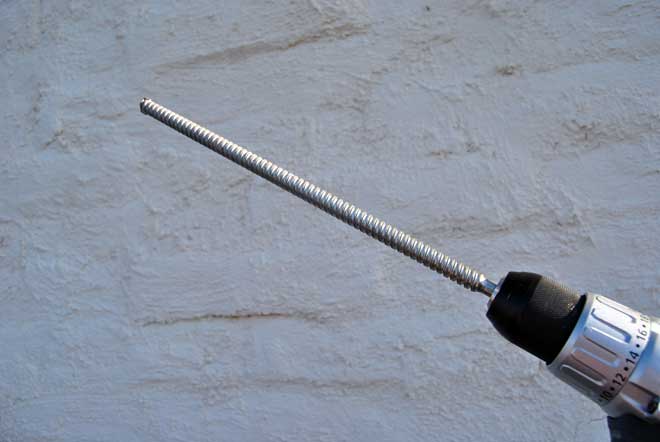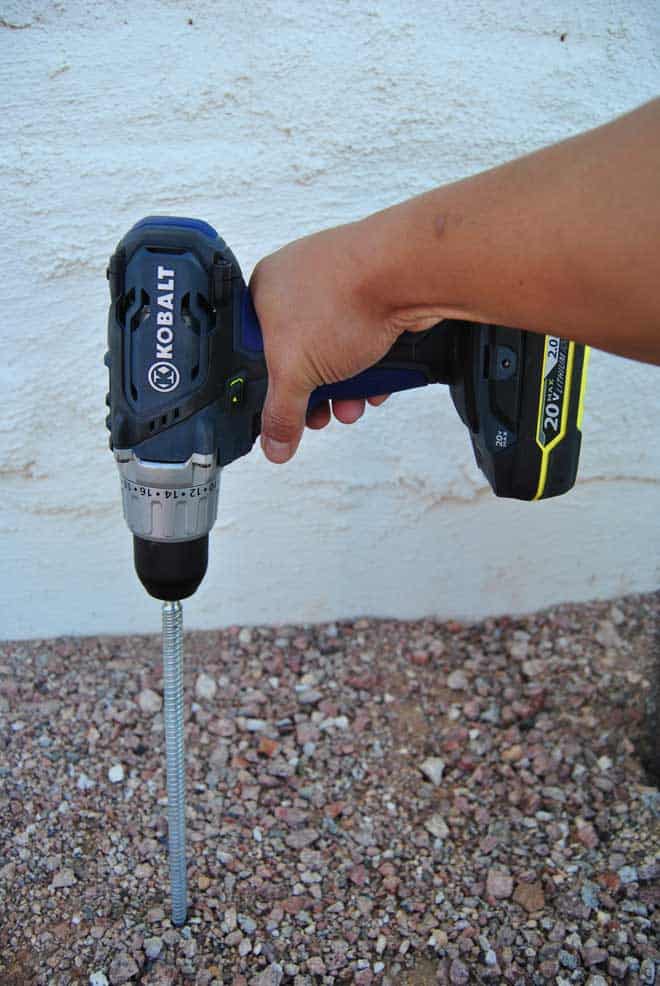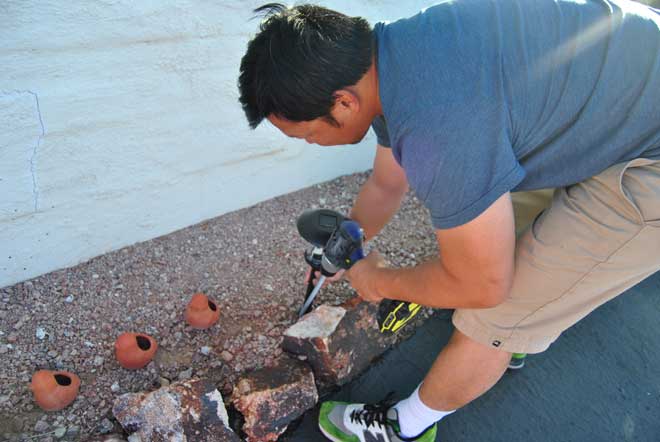 Do you live in the Southwest? How do you deal with Caliche?