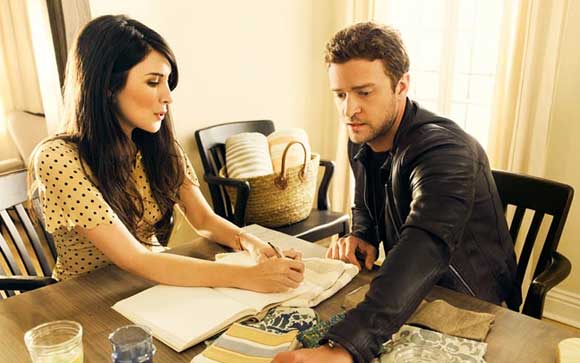 We were invited to preview a collection called HomeMint curated by Estee Stanely and
Justin Timberlake. Ms. Stanley is a well-known interior designer but this is new territory for Mr. Timberlake who is better known as an entertainer/musician. It turns out he's got an eye for this and the HomeMint collection shows a lot of promise.
Most of the products are by other brands, and they're curating a collection that makes their style and aesthetic. Some products are exclusive to HomeMint and are available as a HomeMint colorway. Also on display were pillows from fabric that Estee sourced and Justin showcased some of his photography.
Some of the brands you'll find in the HomeMint collection include: Canvas, Matteo and Brahm's Mount.
Here are some photos from the HomeMint launch event.