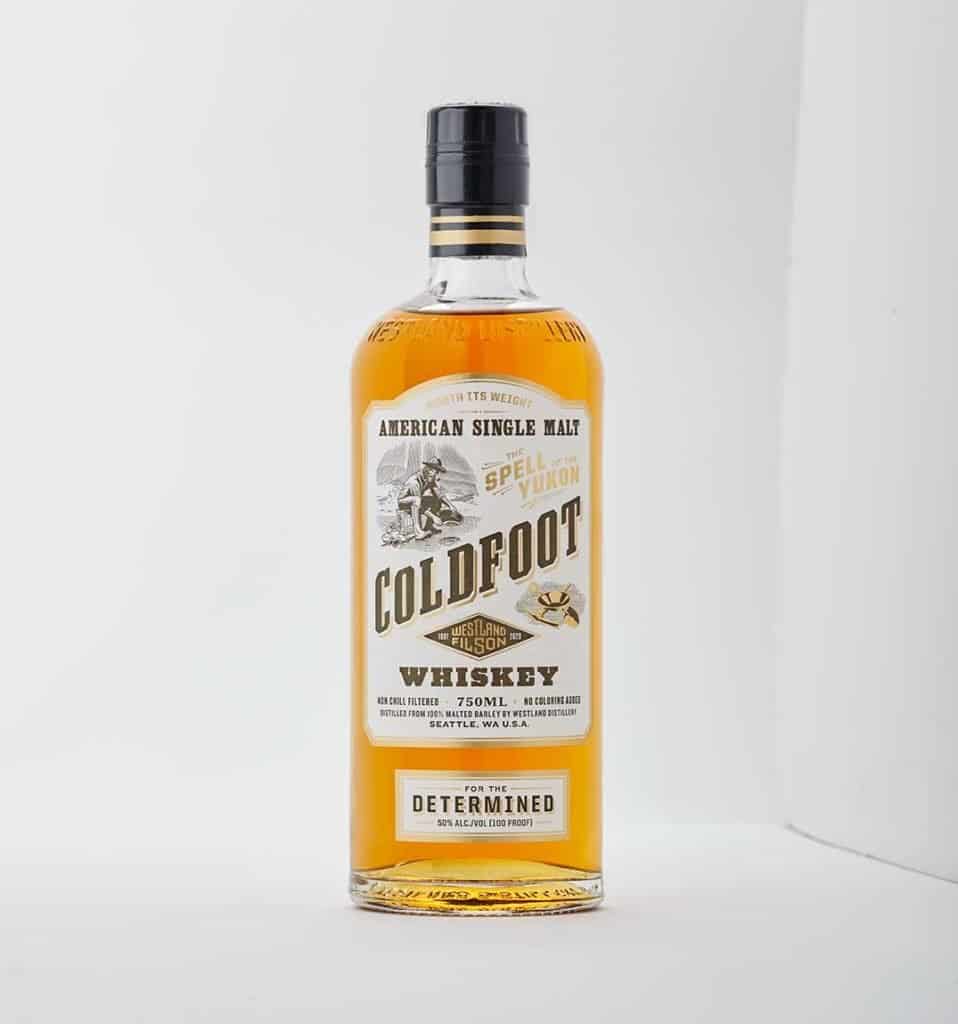 We love a great collaboration and the partnership between PNW stalwarts, Filson and Westland Distillery, is a natural one. Westland Distillery will launch a limited-edition American single malt whiskey called Coldfoot on February 20th, and Filson will follow that up with a collection of new branded outdoor goods.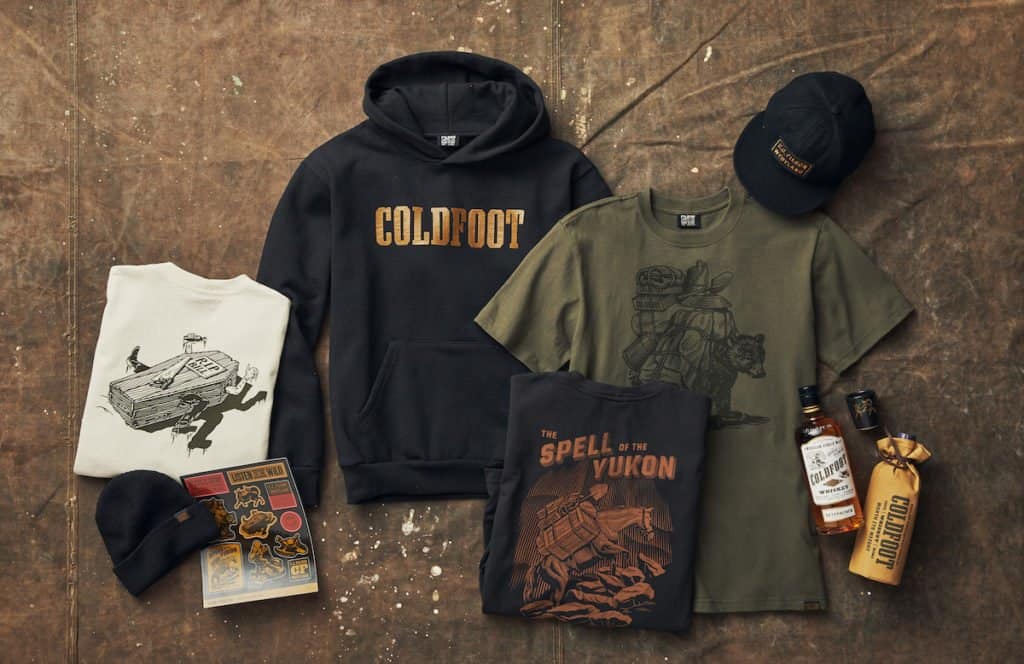 We want all of it! The earth-tone colors and classic but cheeky designs should prove to be a top seller. And the Coldfoot label and wrapper is on point. Note how the wrapper resembles a leather bag like those used by prospectors to carry gold ore.
"Both brands make real things in time-honored ways with an integrity that comes from understanding the essence of the Pacific Northwest at an elemental level. We've been long-time friends and partners and it's great to finally collaborate to create something as exciting as Coldfoot."
Coldfoot whiskey is inspired by the 1800s Klondike Gold Rush. Seattle served as the starting and ending point for a harrowing journey north and back—an expedition that gave rise to Filson outfitters.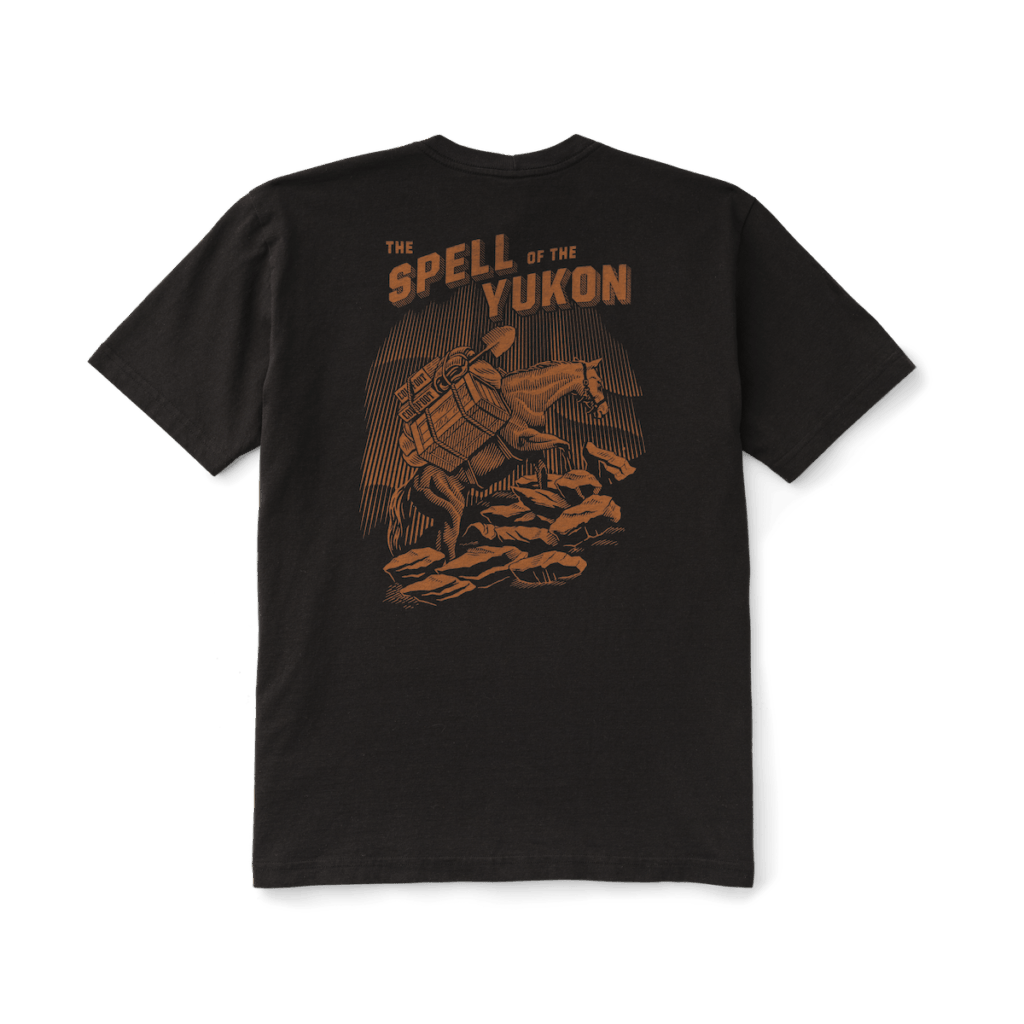 The vast majority of prospectors took the well-trodden path to the boomtown of Dawson, Alaska. A small group of ambitious prospectors followed a different path that headed even further north, into even more rugged
territory to a camp called Coldfoot. Of the 2,000 "green hands" that set out on the stampede,
only 200 stuck it out to stake a claim there. The rest got "cold feet."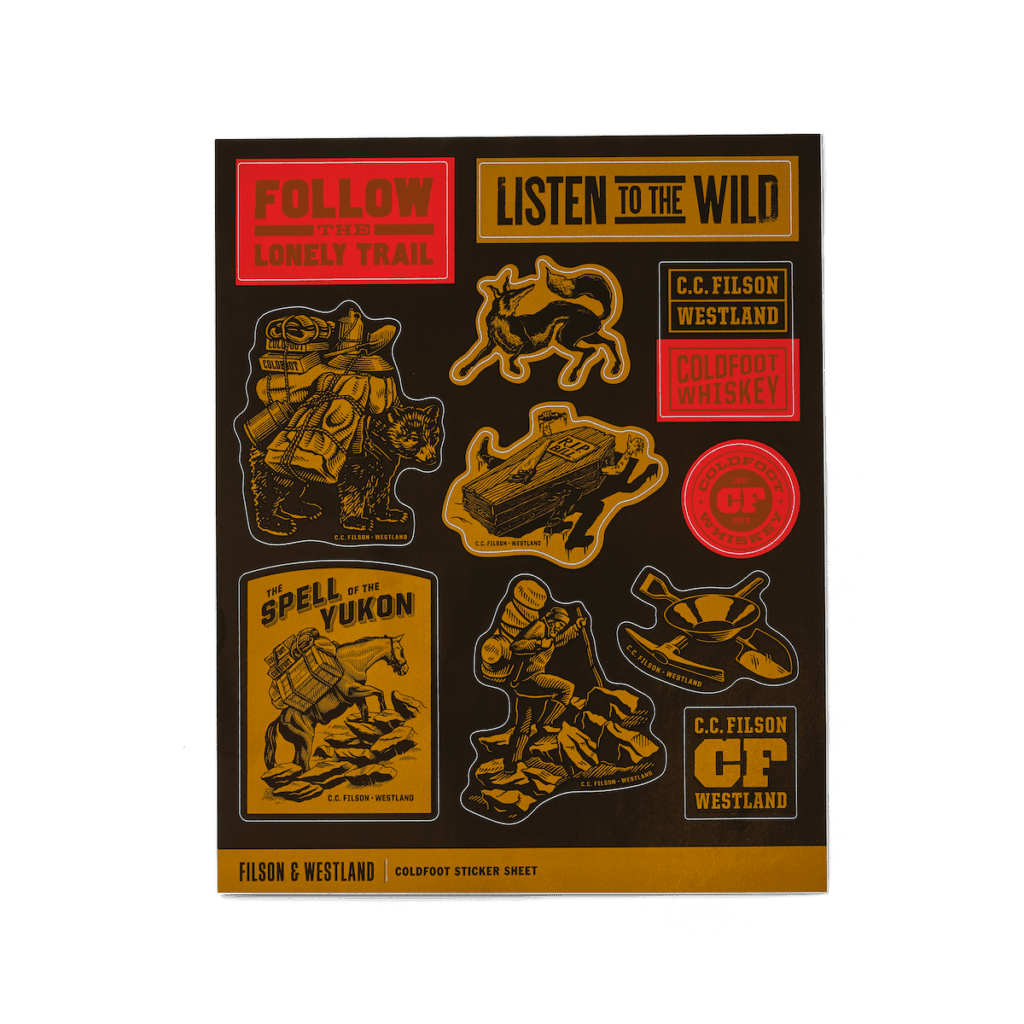 Westland is only producing 978 bottles, so grab yours while you can.
Coldfoot Edition 1
(750ml, 50% ABV, $99.99, 978 bottles in total)
Nose: Dried apple slices, walnuts, waffle cone, whipped cream
Palate: Marble rye, cacao, dried blueberry, espresso
Summary: This first-edition whiskey traces major components of Westland's fiveyear- old stock. The vatting includes a dry-style Sherry cask, which lends a robust profile without sweetness. Instead of adding significant smoke, the heavily peated spirit extends and elaborates the diffuse character.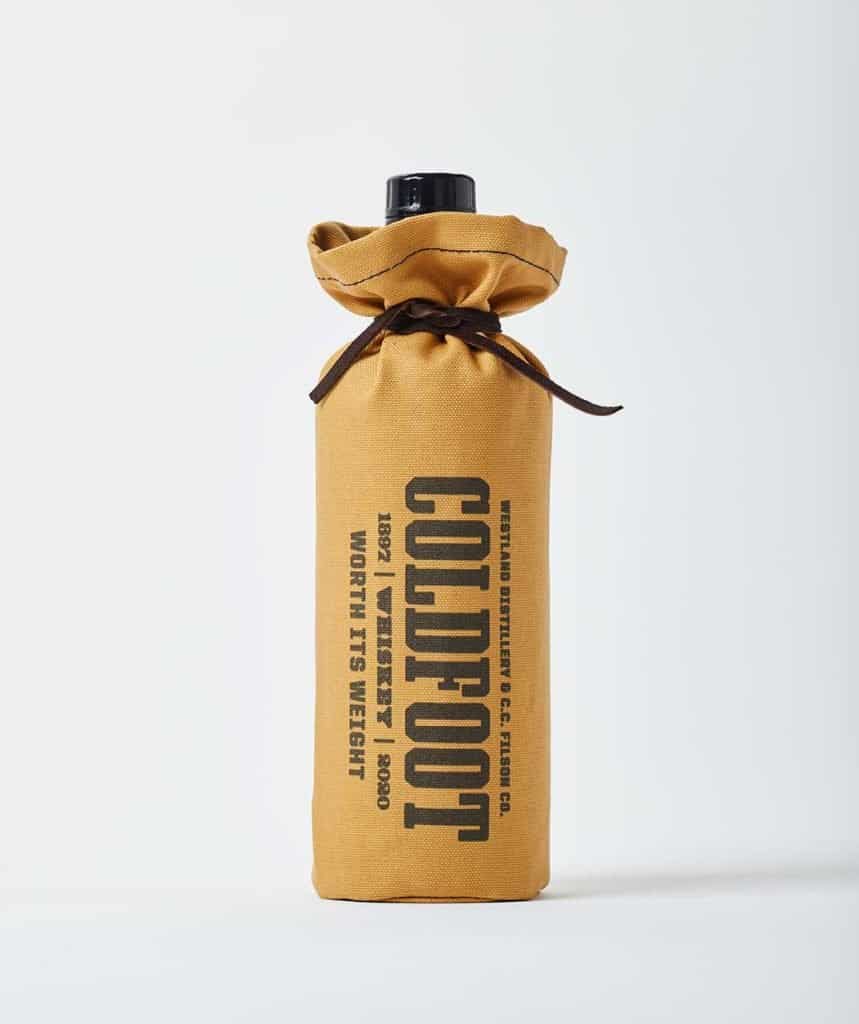 Filson Coldfoot Collection
(Made in U.S.A., Prices vary; $3 – $145)
Filson has created a collection of cobranded T-shirts, caps, stickers, a pullover hoodie, and a stoneware shot glass, each with custom graphics inspired by the struggle and solitude of the trail to Coldfoot. The characters illustrated represent folklore and tall tales emanating from the storied mining camp.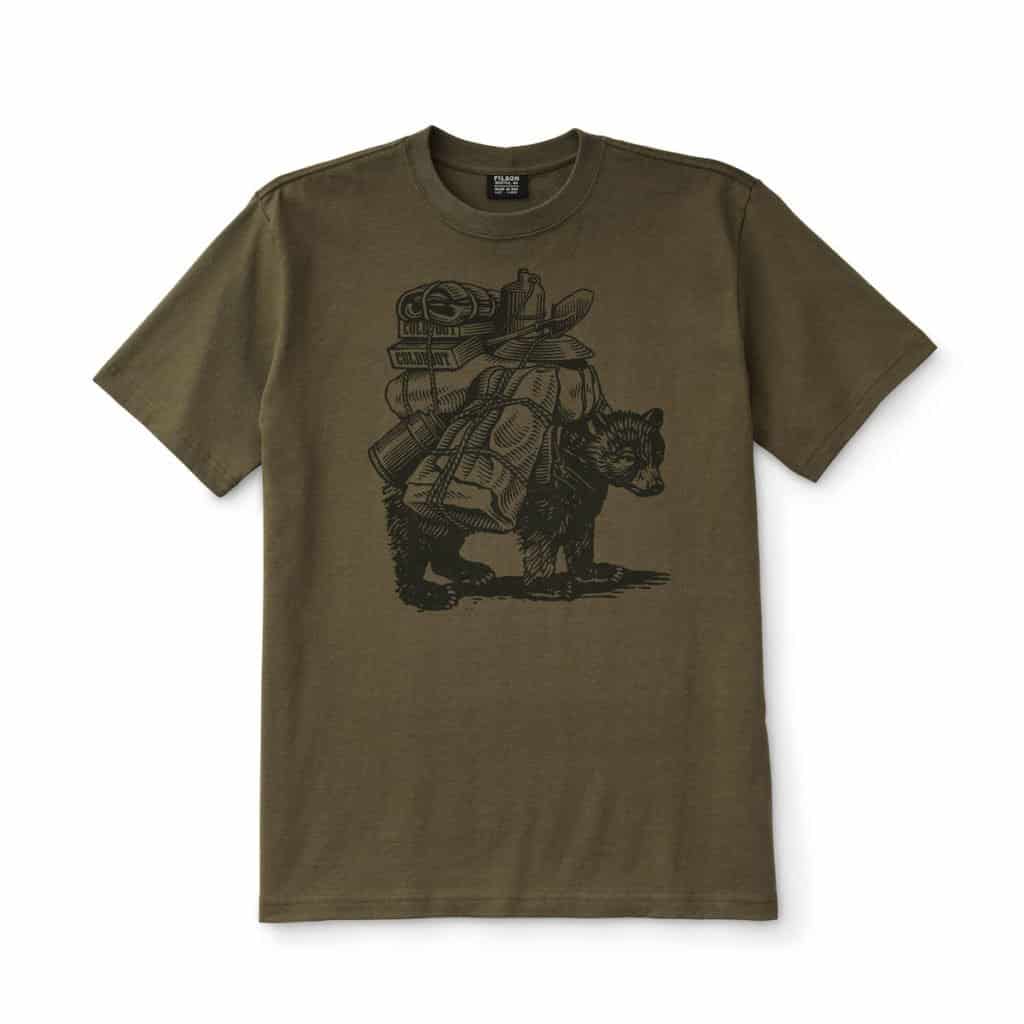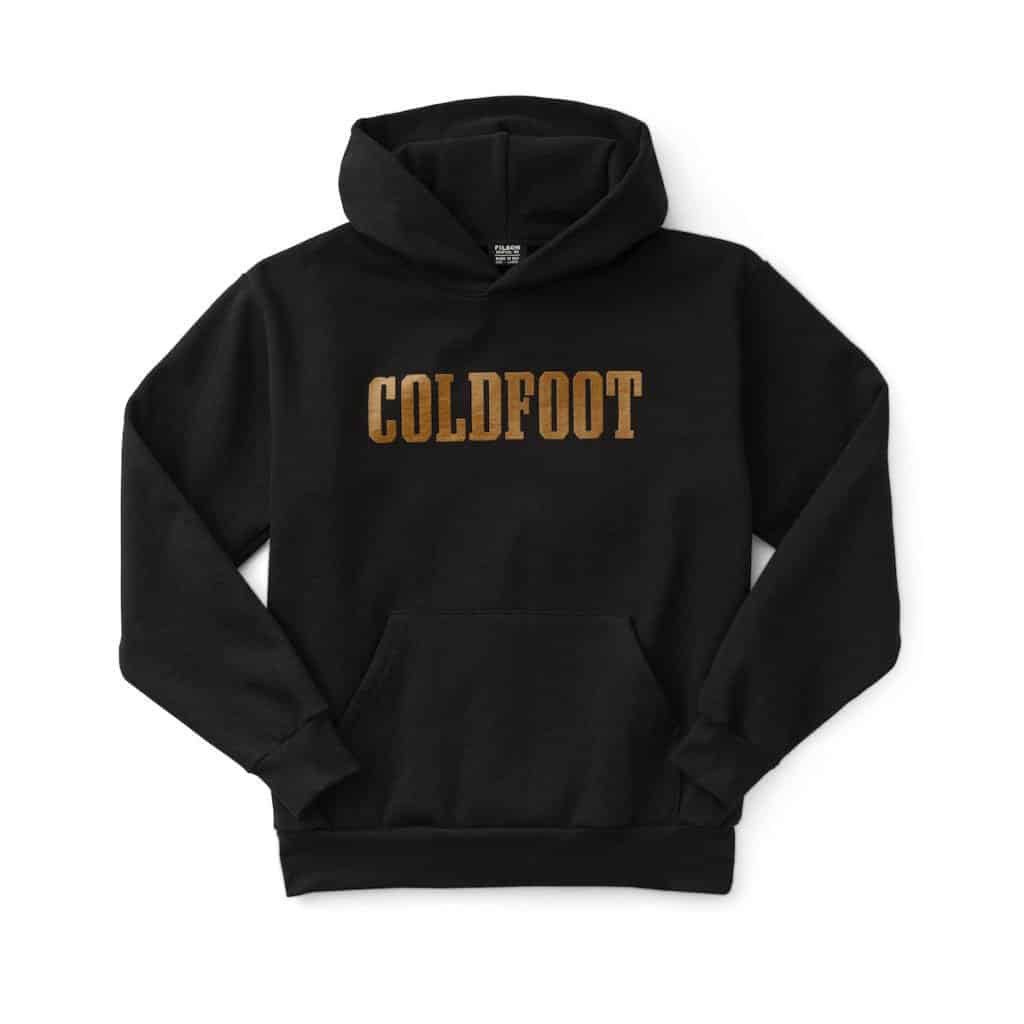 For more information on Coldfoot, follow @ColdfootWhiskey on Instagram. To purchase the
whiskey, go to www.Caskers.com/Coldfoot. To purchase Filson Coldfoot goods, visit Filson.com