Cordless power tools continue to advance in performance and it finally looks like outdoor power equipment which has long been dominated by gas is finally catching up.
Black & Decker invited us out to Tempe, AZ to check out their latest yard tools that have been upgraded to the 36V platform. They introduced a 24″ hedge trimmer, 13″ trimmer/edger, hard sweeper/vacuum and their self-propelled cordless mower.
Besides the mower the other three tools all run on the new 36V lithium-ion platform which is compact and now includes a "fuel gauge" to measure remaining battery life. The mower runs on 36V but in a different form factor.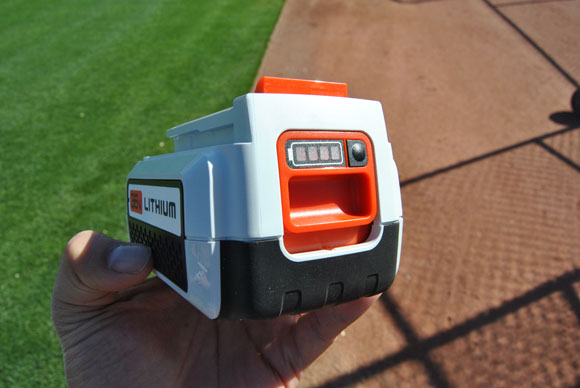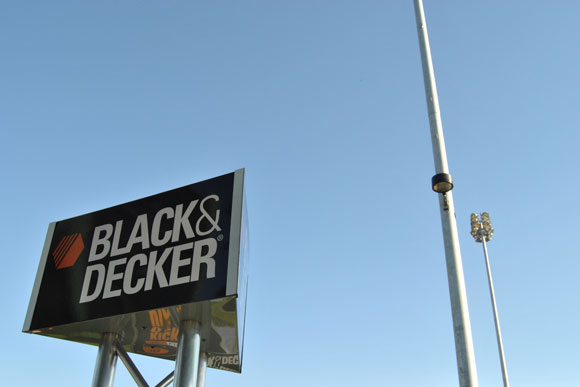 Black & Decker took the unique approach of demonstrating the tools at Diablo Stadium where Major League Baseball does Spring Training. The field was immaculate so we weren't able to really test the effectiveness of some of these tools but we did get our hands on all of them and we couldn't have asked for a more beautiful setting to test tools.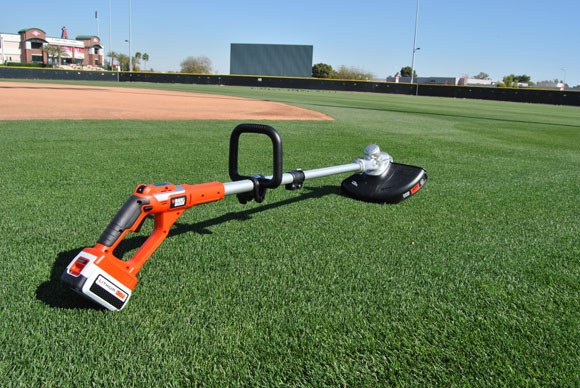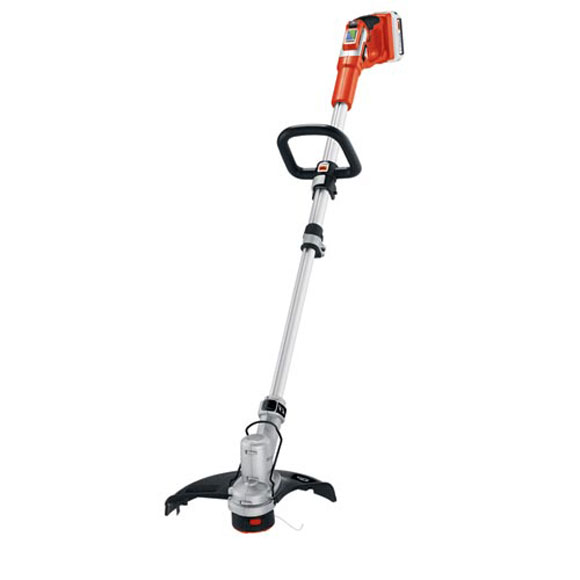 We've got the 24V trimmer which we are impressed with but the new one promises even more power and runtime. They've replaced the turbo boost with a gauge that lets you choose between more power or higher runtime. If you've got light work to do the lower setting should work fine but its always great to have the power if you need it.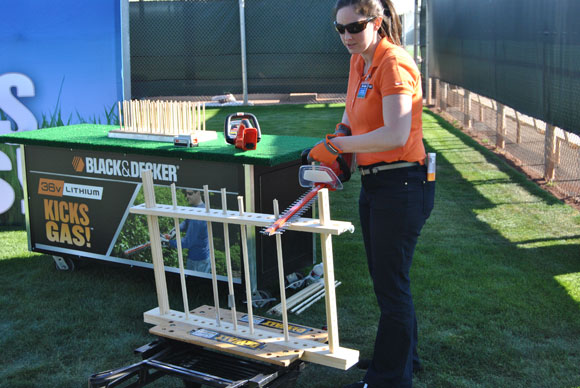 The hedge trimmer performed well as they demonstrated it cutting through 1/2″ dowels with ease. The clear guard, wrap-around grip and lightweight are key features.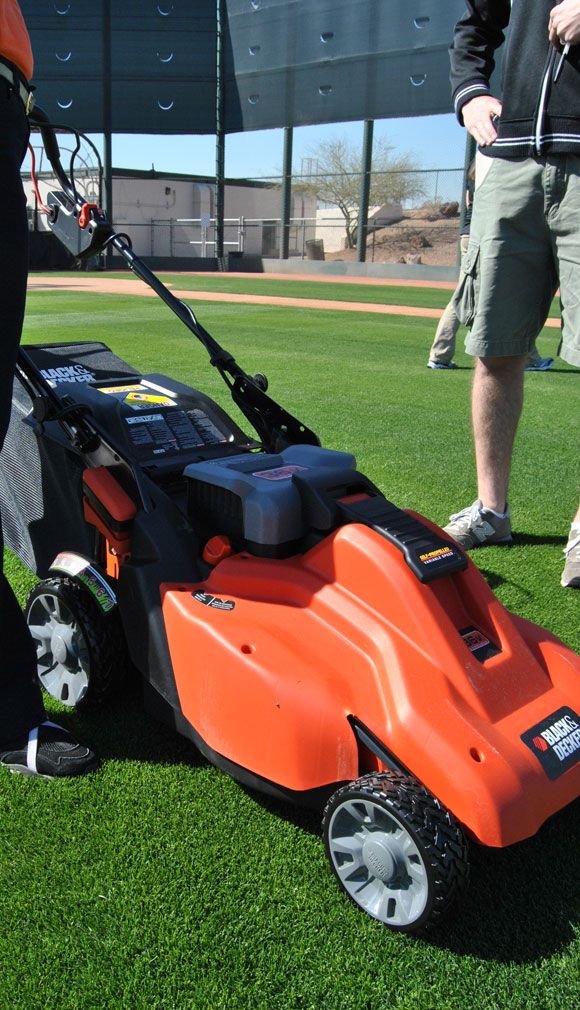 The mower we tested was their top of the line self-propelled model that included a bag for clippings which could easily be removed for mulching. The mower is quiet and runs straight but seems a bit on the heavy side but without a comparable gas version it is difficult to tell if its any heavier than a typical mower. The killer feature was a one-handed control to raise and lower the deck. The grass at the baseball field was gorgeous and already trimmed so we were unable to see how well it performed but we hope to test this soon.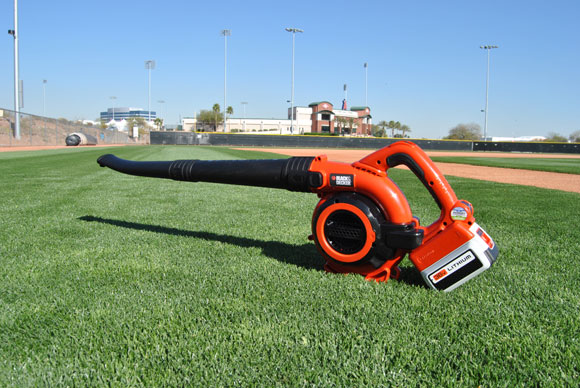 The last tool we saw was the hand-held sweeper/blower and vacuum. This product will be available in the fall and seems to fit a particular niche in outdoor equipment. It doesn't have the power of a typical leaf blower but it would be perfect to clear a hard surface like a porch or patio or even a garden from small leaves and debris. A blower would be overkill for a situation like that. The unit is extremely light and any person of any age could operate it.
If you are tired of dealing with the hassle of oil and gas, you should definitely take a look at these options and consider "kicking gas". Check out their website for more details.
Keep an eye out for our next Giveaway that will feature a couple of these tools.