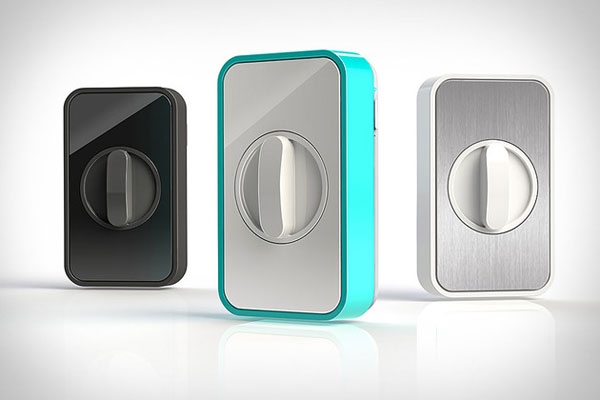 We use our smartphone to arm our Iris home alarm but if you want even more control you can now lock and unlock your door with the Lockitron. The unit slides over your current deadbolt and can be controlled from your smartphone. It also has a bluetooth sensor that can lock and unlock your doors based on your physical location.
You can also share access with trusted friends and family.
This product is new to market and will start shipping in May of 2013. You can preorder for $179 on the Lockitron website.