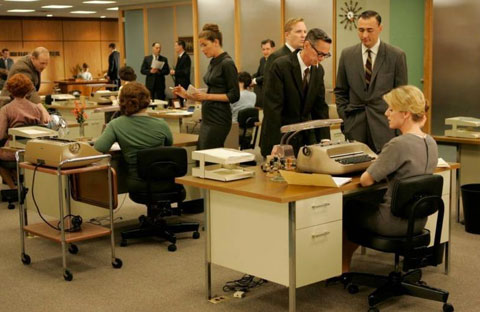 Fans of Mad Men hollywood interiors can now bid on pieces from the set and its all going for a great cause. This charity auction on eBay benefits the City of Hope cancer hospital.
Leading the list of auction items is a walk-on role on Mad Men! The ten-day charity auction will also feature a variety of vintage '60s furniture and props from the show's iconic Sterling Cooper ad agency, including a number of pieces from the offices of Don Draper and Roger Sterling.

Additional items include a dress worn by Betty at the Stork Club, one worn by Joan in the famous lawn-mower episode, and the dress worn by Bobbie Barrett during her night on the town with Don.
Need to catch up on the Mad Men you can buy series 1 through 4 here.