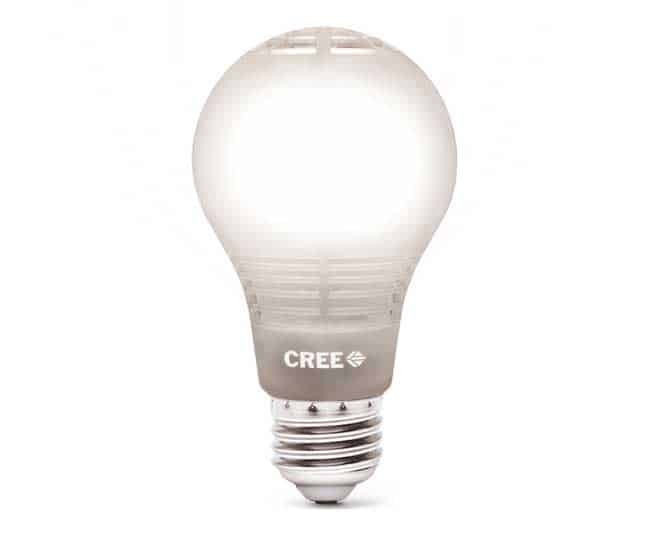 Now that Spring has officially arrived, we have no excuses for getting our honey-do list completed. Over the Winter we tend to let things pile up and can't be bothered with minor maintenance issues. If you've got standard incandescent light bulbs then you know somewhere around the house one of them is probably out. From a the dining room to a closet to your garage, our homes have many more lights then we realize.
No need to replace every bulb at once but as your current bulbs blow out, replace them with a Cree LED.
The new CREE LED light bulb is less than $8 and will give you 22.8 years of service. It's 60W equivalent but only uses 11W while putting out 815 lumens. Your estimated yearly cost is $1.32. You can grab these at Home Depot and forget about changing bulbs for 20 years!
This post is sponsored by CREE, but all opinions are those of Charles & Hudson.