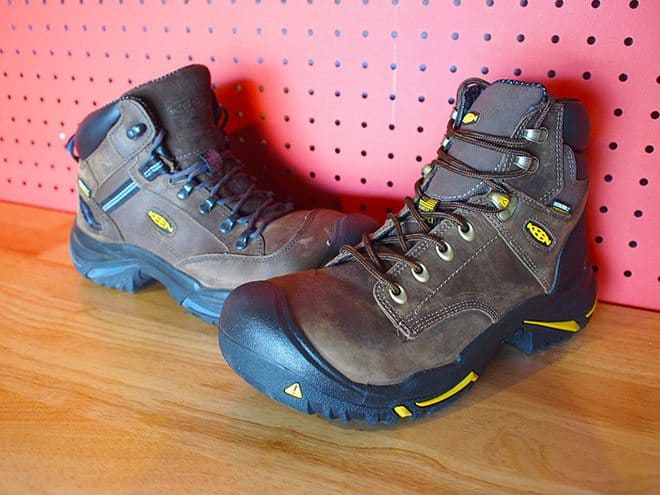 Keen footwear is well-known for the comfort and durability of their hiking boots and sandals. The same adjectives can be used to describe their line of work boots, which they've dubbed Keen Utility. They're designed to provide all-day comfort while standing, walking, and working, in a variety of settings and conditions. We wanted to see how a couple of their Made in America models performed, so they sent of their 6″ Mt. Vernon soft toe and 6″ Braddock steel toe boots.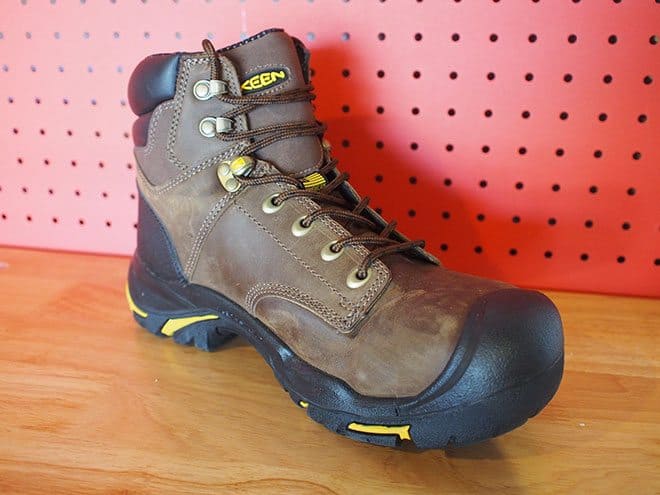 After a few months wearing these boots and kicking them around in our workshop, we've concluded they are the most comfortable work boots we've ever owned. Our Danner Viscious previously held that mantle, but both of these boots are more durable and offer toe protection and support unlike most work boots we've tried. We've never worn Keen shoes before, and to be honest the styling of their sandals has never appealed to us, but as a work boot the reinforced cap toe and simple styling shows us this boot is ready for business.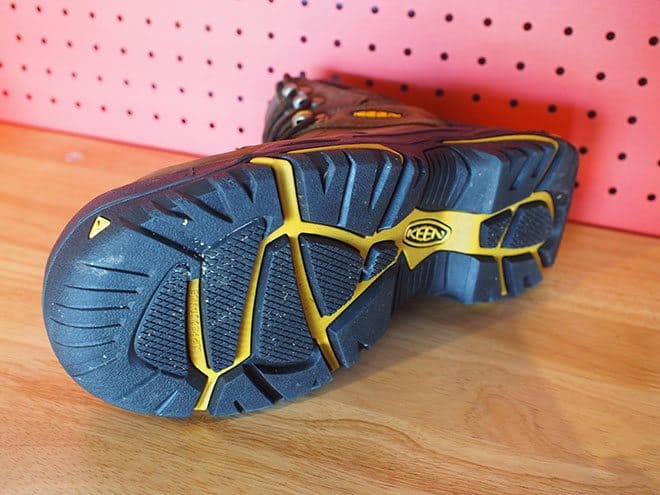 We've thrown both boots on when working on the truck as well as during heavier woodworking projects, and we feel confident in the support and protection the 6″ models provide and know that if we accidentally dropped a 6×6 or tire rim, our toes would survive. Both boots are waterproof which isn't a big concern here in LA, but it's good to know our feet would stay dry and comfortable in the face of inclement weather. Wet feet ruin everything.
These boots are true to fit and for us the differences come down more to styling. The Mt. Vernon has more ankle support and there are two eyelets for lacing at the top instead of one like on the Braddock. We also prefer the styling of the brass eyelets on the Mt. Vernon, but for some reason we usually grab the Braddock boots and have definitely spent more hours in them. They're both priced at $190 which is a bargain for a work boot of this quality, and we have no doubt it will last for years to come. We're proud to wear Made in America products and both of these boots are assembled in Portland, Oregon, where we will have a chance to visit next week to see how it all comes together.
We also had the opportunity to check out the women's Mesa ESD steel toe, which is a standard height work shoe that is lightweight and perfectly suited for DIYers and those who work in hot environments. Keen's full line of women's work shoes and boots offer enough style, color, and design, options to fit anyone's taste.