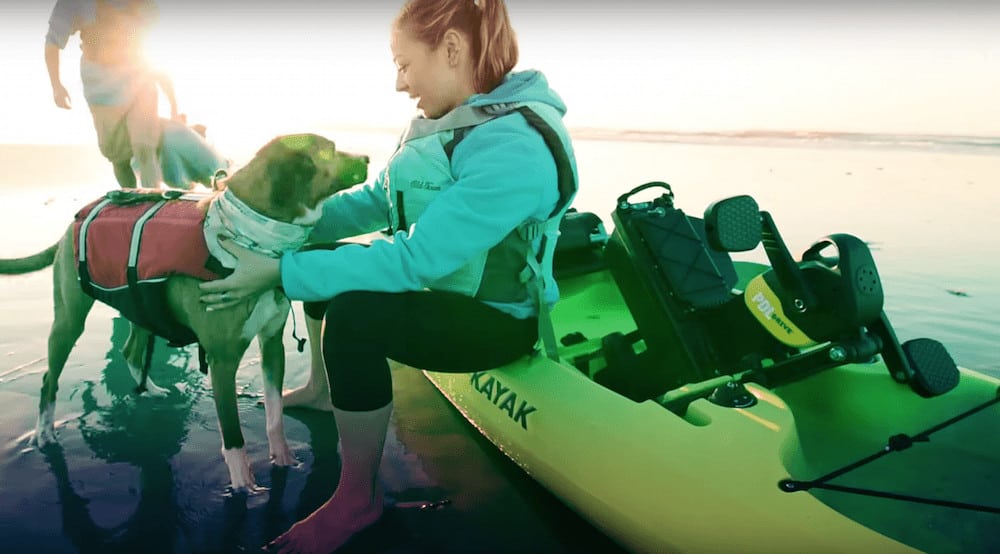 Pedal kayaks are a fun way to explore lakes, waterways, and the ocean. Ditching the paddle means you can be hands-free to cast a line or enjoy your favorite beverage, all while cruising along in your kayak.
I recently had an opportunity to check out the Malibu Pedal from Ocean Kayak. It's a recreation kayak designed for family fun, but also adept at fitness and fishing.
What is a Pedal Kayak?
Think of a pedal kayak as a bicycle on water. But instead of your pedal power turning a wheel to propel you on land, a pedal kayak turns a propeller or other type of propulsion system to move the kayak through the water.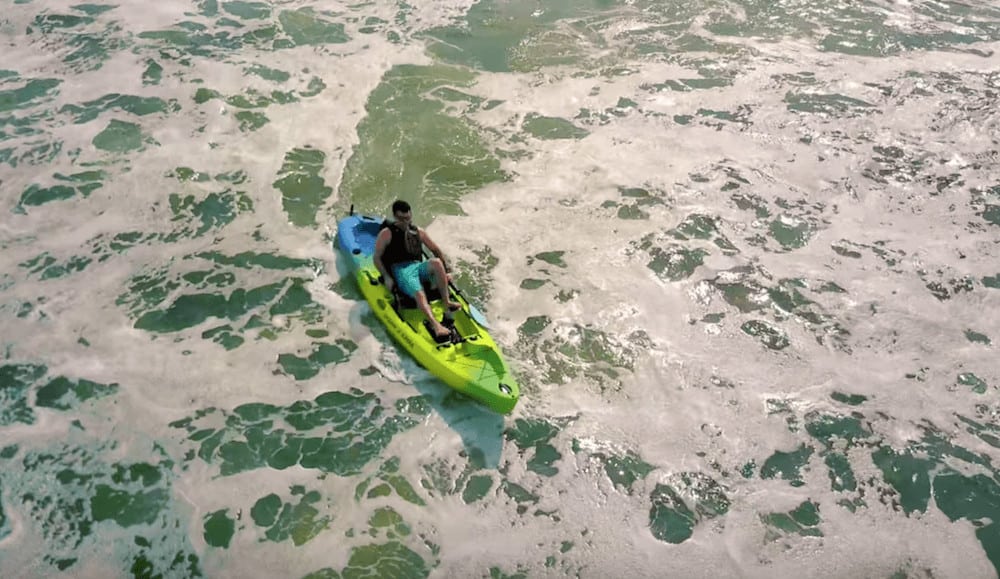 The Benefits of a Pedal Kayak
The clear cut benefit of a pedal kayak is that you no longer have to use a paddle. This frees up your hands for other tasks, but also makes navigation and tracking much easier, especially in tight areas.
A pedal kayak doesn't disturb the water as much as a paddle does, so fishing can be done more discretely. Paddles can also be unwieldy to use and awkward for beginners, but everyone can jump into a pedal kayak and start moving.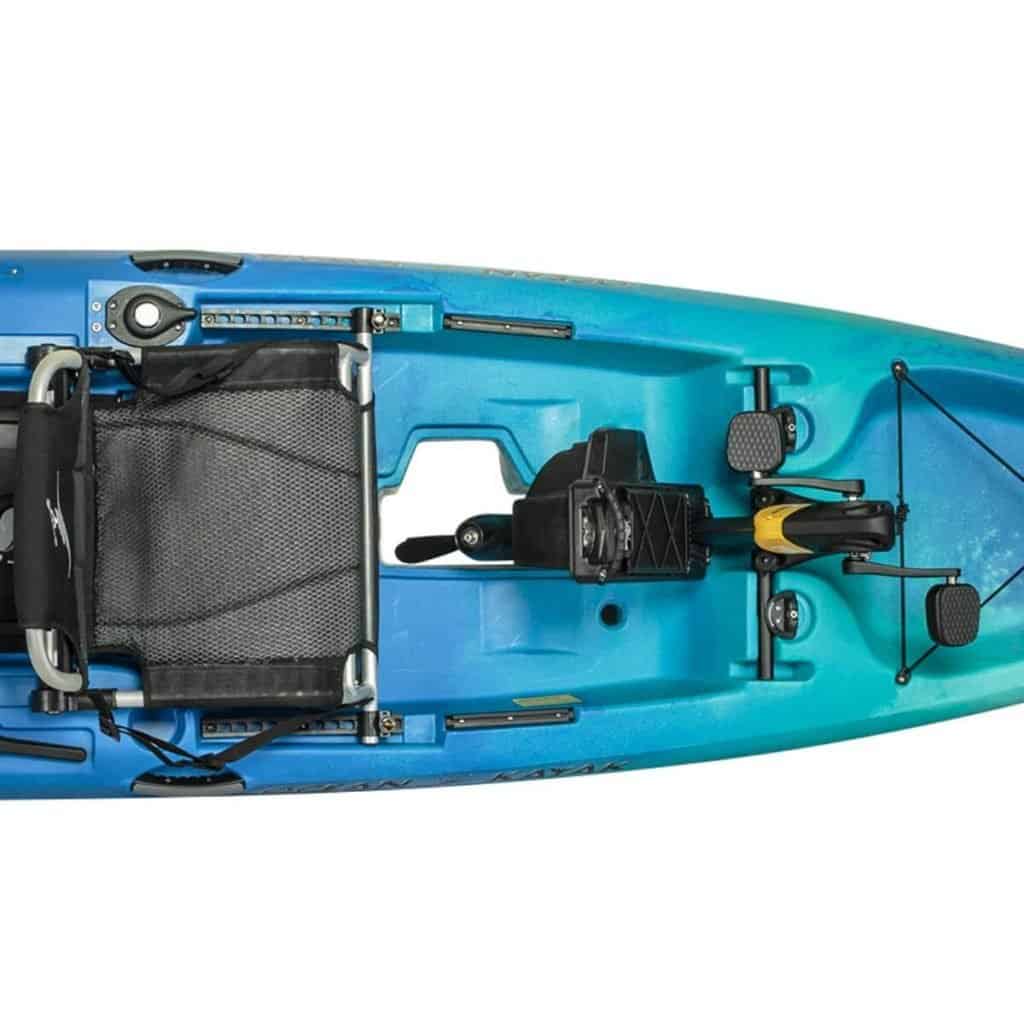 How Do You Steer a Pedal Kayak?
To steer a pedal kayak, locate the dial or mechanism on the top of the kayak near your hand when seated. Rotating this dial left or right will control the direction of the rudder.
Malibu Pedal Kayak
Now that you understand how a pedal kayak works, let's check out one of the premier pedal kayaks available, the Malibu Pedal kayak.
PDL Drive System
Ocean Kayak calls their pedal system the, PDL Drive System. As mentioned above, it's just like riding a bike, easy and carefree.
Transport your kayak with the pedal system removed as it can get damaged hanging from the bottom of the kayak. When you arrive at your kayak destination, simply drop the PDL drive system into the opening in front of the seat and lock it in place.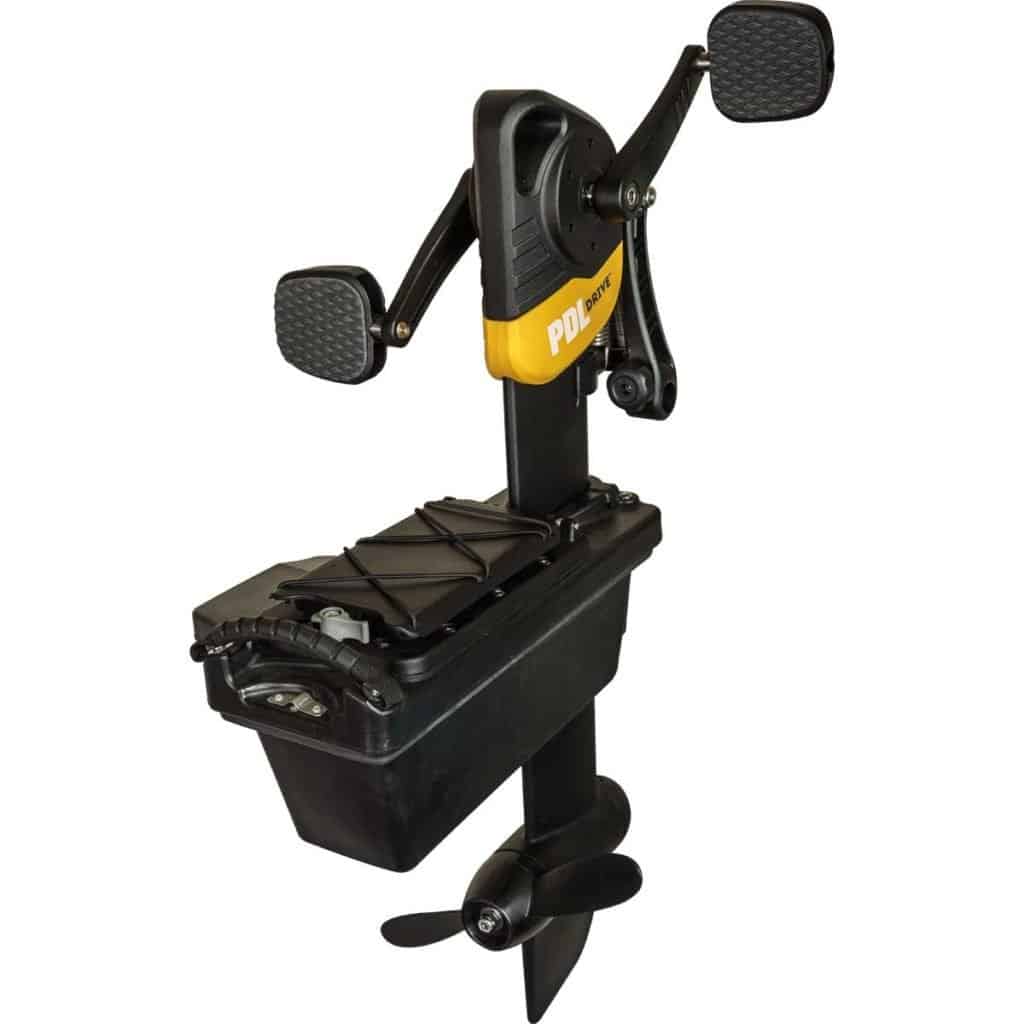 The sealed system is maintenance-free and designed to float on the water, providing even more buoyancy for your kayak.
As with anything mechanical, a warranty is important. Ocean Kayak stands by their pedal drive with a 5-year pedal drive warranty, which will ensure you trouble-free kayaking
Kayak Features
We chose the Malibu Pedal kayak for its easy of use well as it's ability to transport our family, including our dog.
A kid's jumpseat in the back provides plenty of space for your youngster to enjoy the ride. Our son is eight and he had plenty of room to stretch out and put his hands in the water.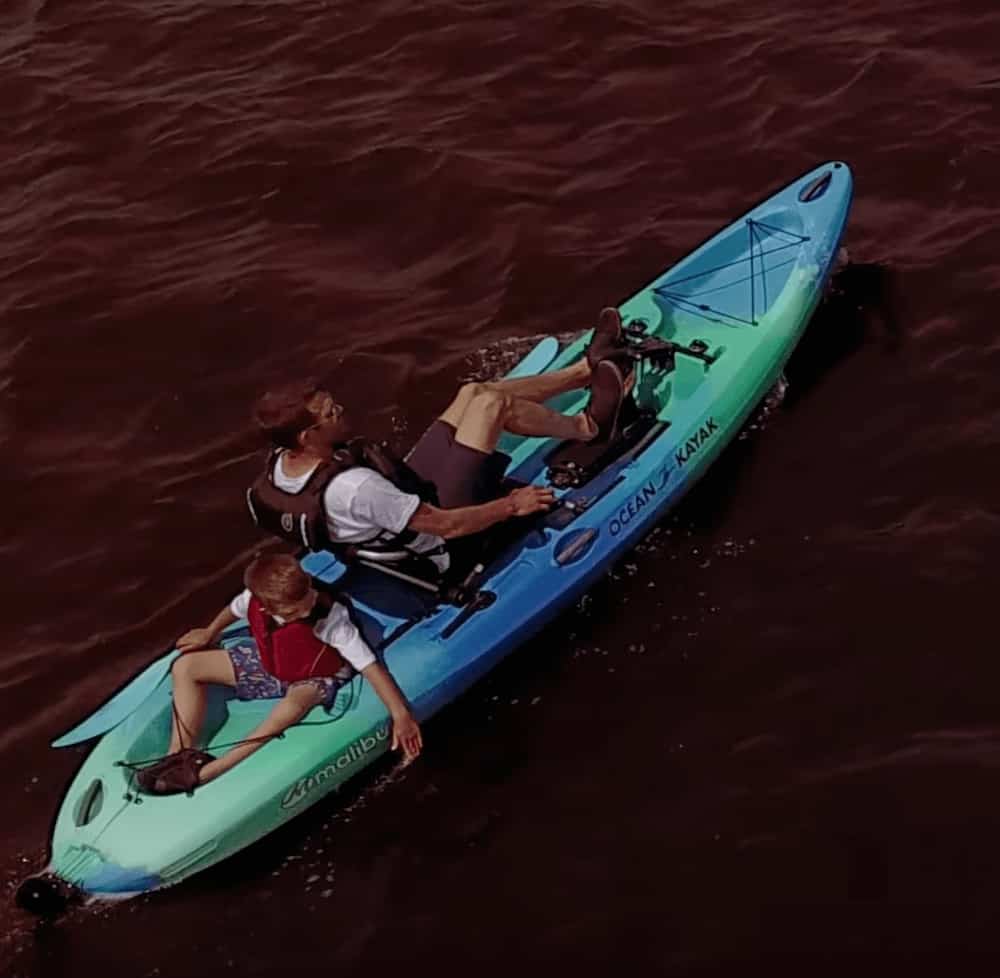 Our 12-pound pup took a front-row seat and was in doggy heaven taking in the cool ocean breezes. She was just happy to join us but was even more stoked to have a bit more space to roam around.
I've gone fishing on a pedal kayak and it was lifechanging. With no paddle to deal with it certainly makes kayak fishing much more enjoyable and efficient.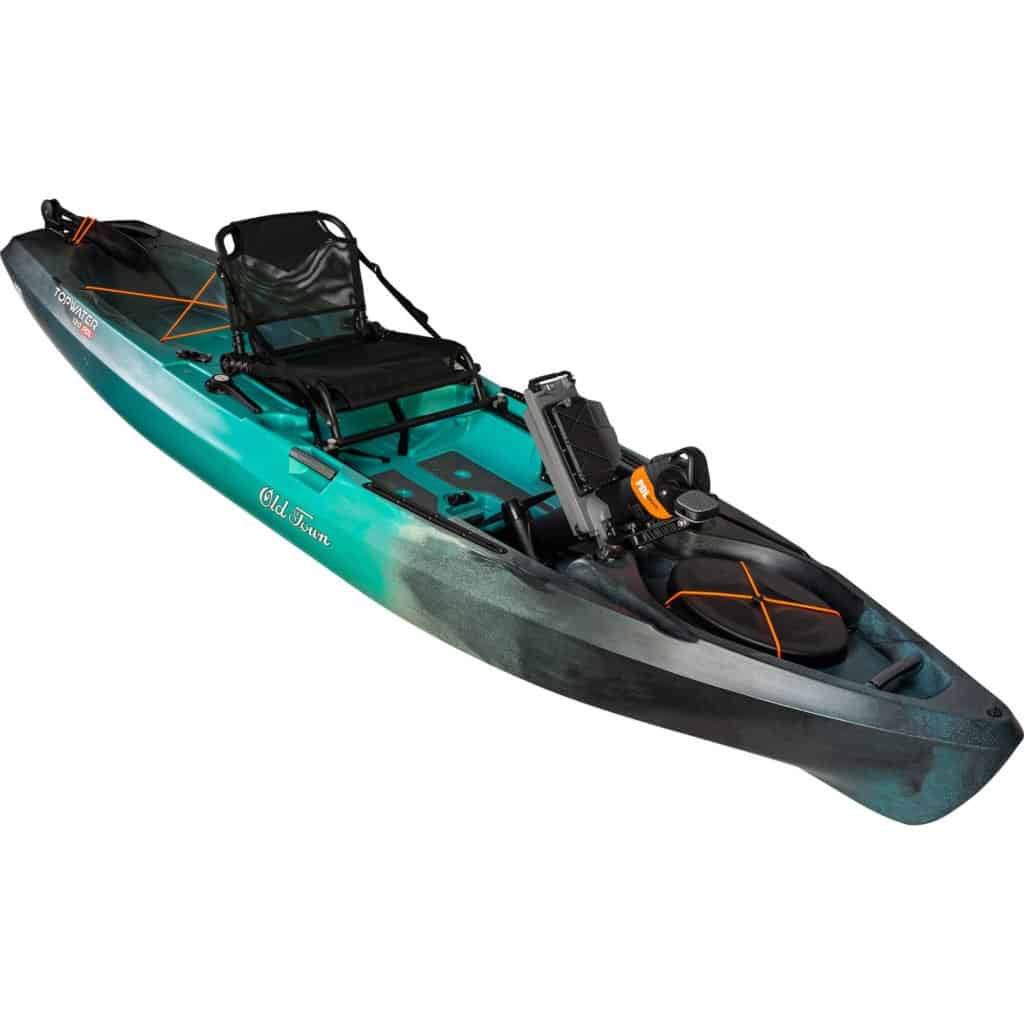 Ocean Kayak is owned by the same parent company as Old Town Canoes, who specialize in fishing and sportsman kayaks. The Topwater 120 PDL and the Predator PDL, are two of their top-performing fishing kayaks that both feature a pedal drive system.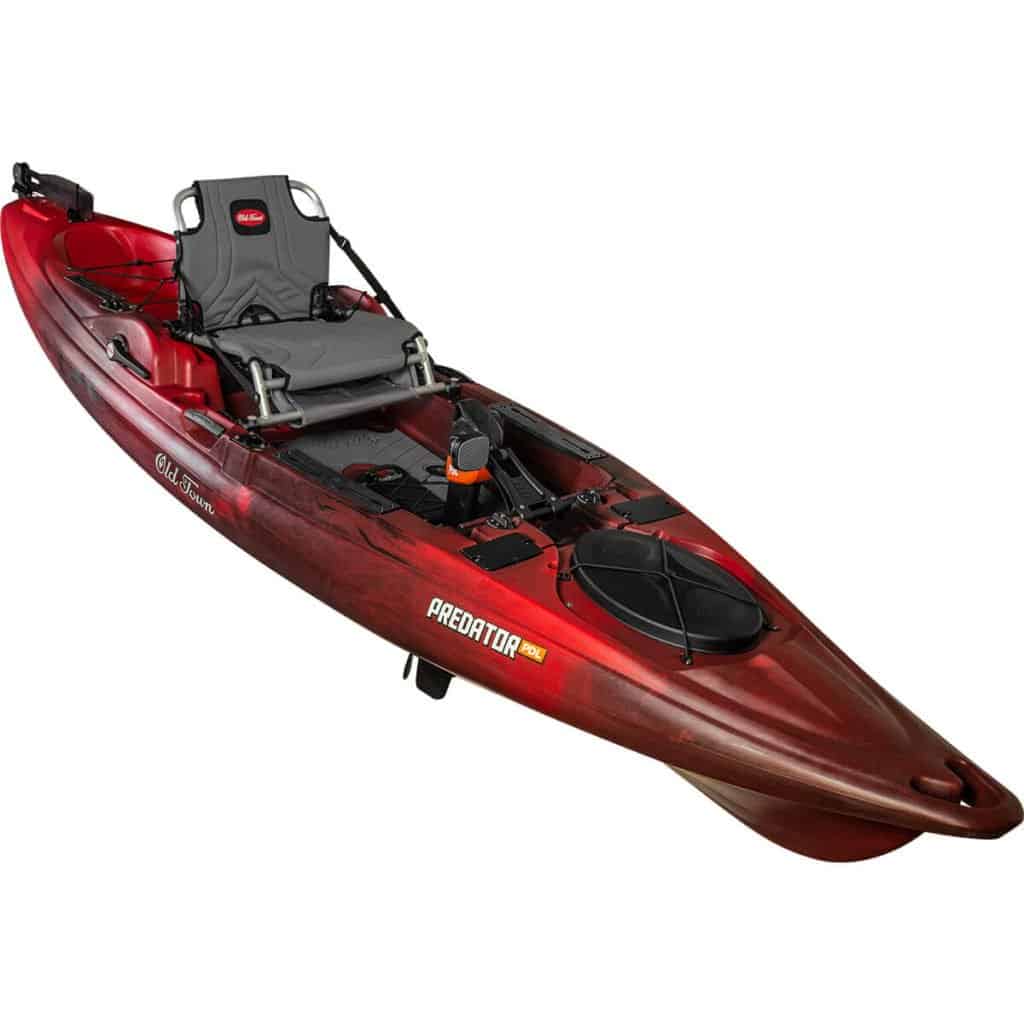 The Malibu Pedal can also be set up for occasional fishing as it now has two flush mount rod holders and plenty of space for tackle and gear.
Personal Flotation Device (PFD)
You should always wear a PFD/life jacket when kayaking. No matter how calm the water is or how good of a swimmer you think you are, wearing a personal flotation device can save your life in the event of an emergency.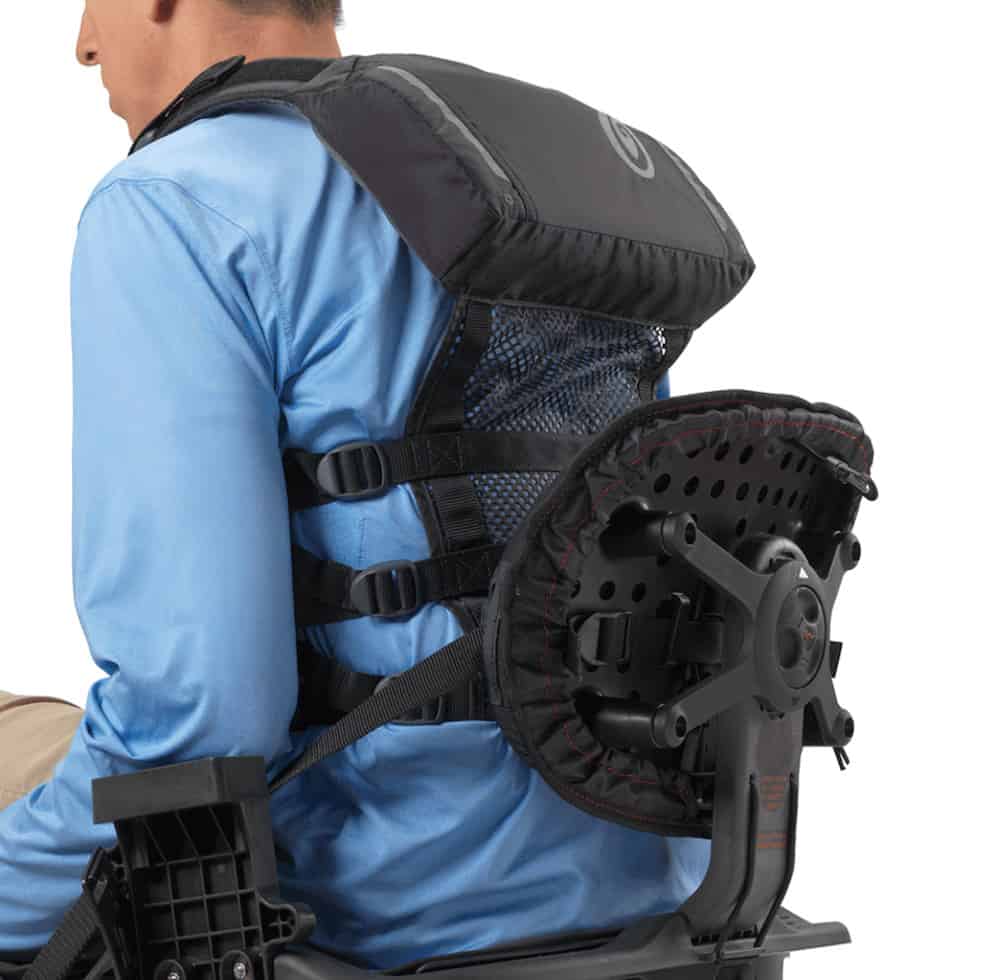 Kayak specific PFDs like the Solitude are a great upgrade compared to standard PFDs. They have a cutout lower back so you can sit right against the seat, and they are designed to allow for maximum movement while paddling and using your kayak. The Solitude is available for women and they also have kids size PFDs as proper fit is everything.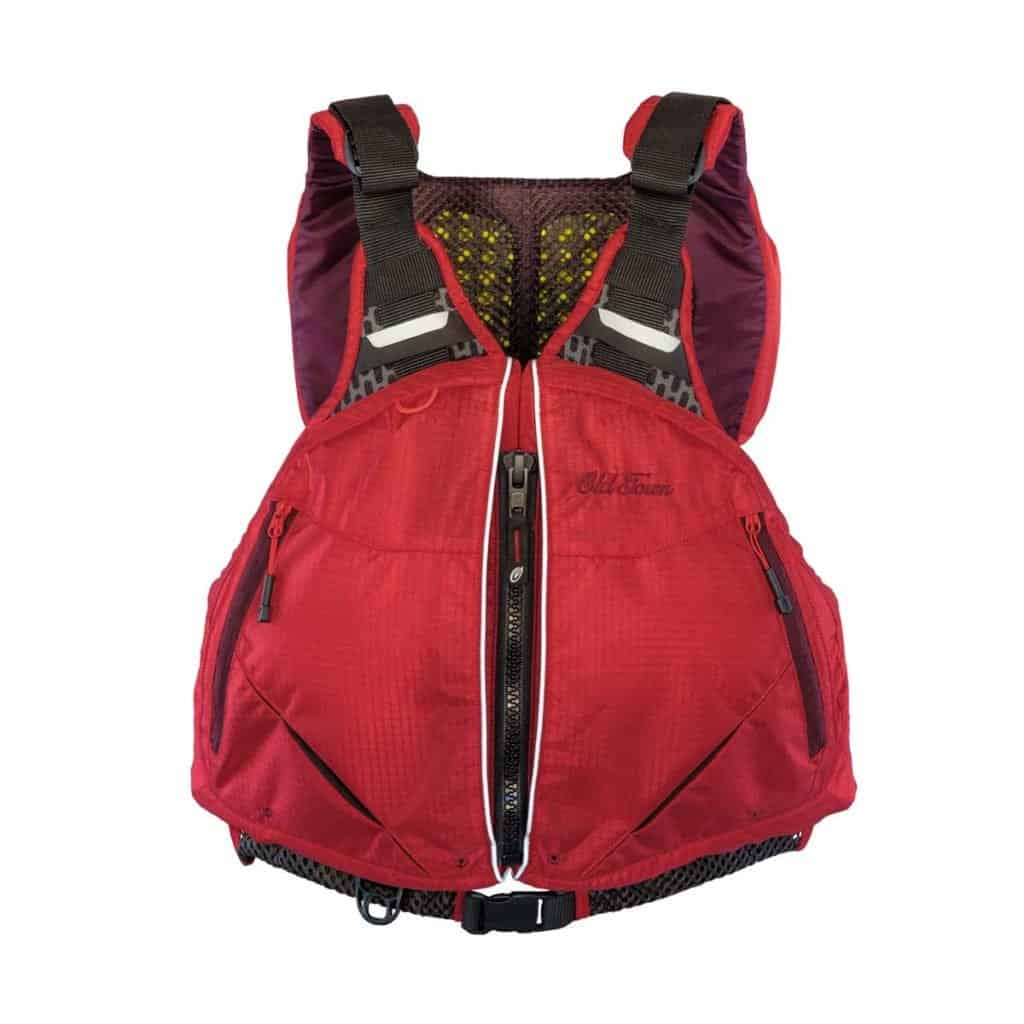 In addition to your PFD, you should also always have a kayak paddle on board to help navigate when docking or in the unlikely event the pedal system doesn't work.
Start Your Kayak Adventure
Kayaks are a great way to connect with nature and your family. Cruising across the water with your kids is a joy and you'll always discover and see something new every time you go kayaking.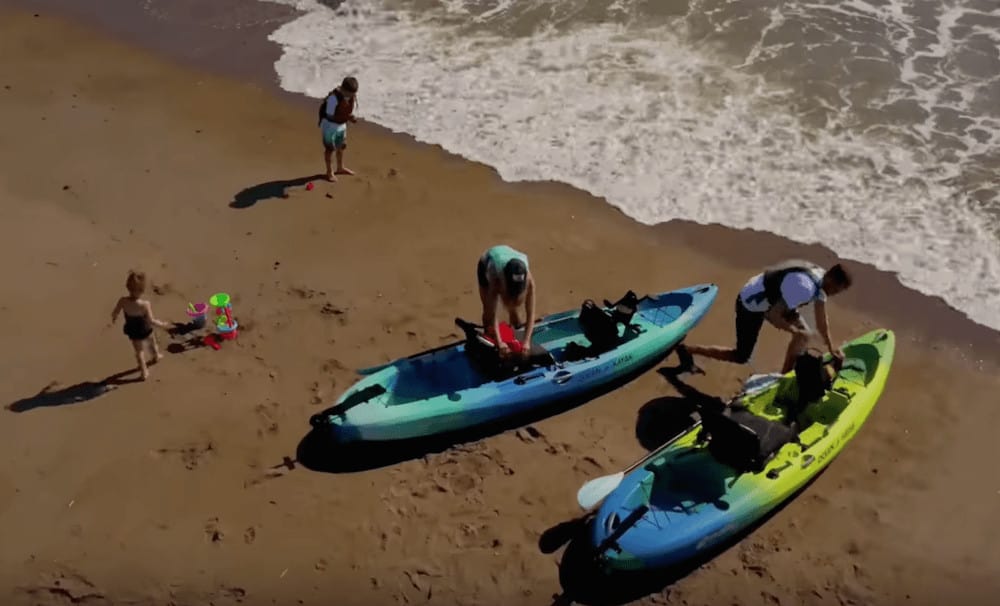 Thanks to Ocean Kayak for providing us with a Malibu Pedal and we can't wait to get back on the water.