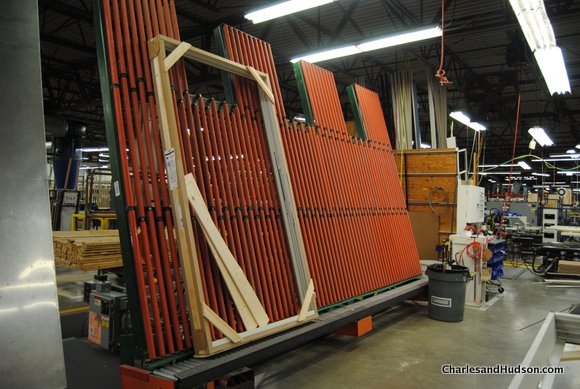 This week I had the pleasure of visiting Warroad, MN which is located on the Lake of the Woods in Northern Minnesota. Marvin Windows and Doors has been in operation here for more than 100 years and I had an opportunity to learn about their rich history as well as tour their window manufacturing plant.
This was my first time in Minnesota and I was looking forward to seeing some fall colors and chat with the locals about ice fishing, hunting and what life is like in Hockeytown USA.
I joined a group of architects and builders from Nashville, TN and we jumped on the Marvin plane for a short ride from Minneapolis to Warroad. It's a 7 hour drive on two lane roads or an hour flight in their Beechcraft 1900 turboprop.
Landing in Warroad we had a great view of the Lake of the Woods and staying true to early winter in Northern Minnesota it was damp and overcast.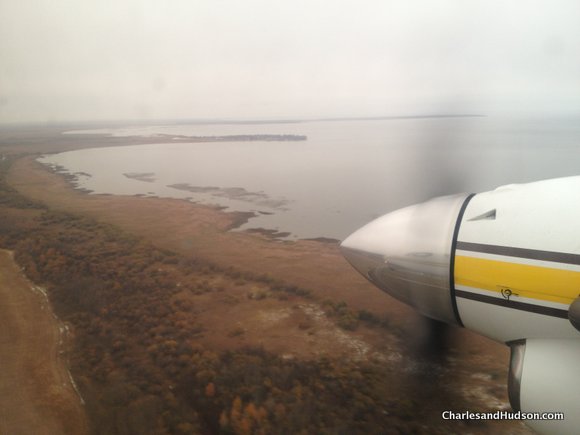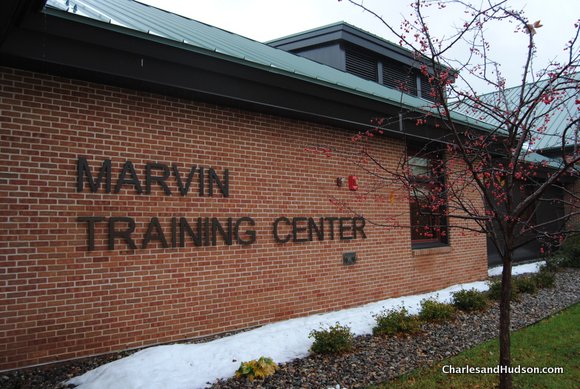 Marvin Training and Vistor Center
Our first stop was the Marvin Vistors Center that is open to the public and includes a historical exhibit that shows in great detail the history of Marvin and displays some of the first tools and machinery used by the company.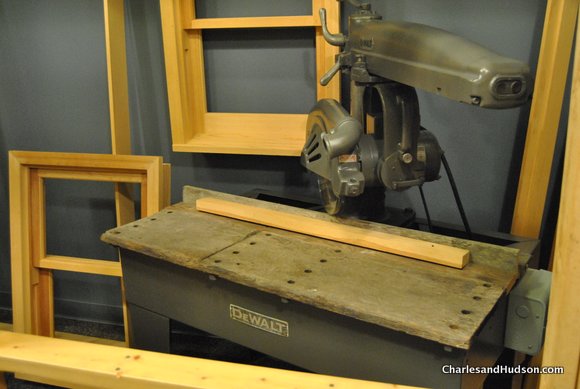 Marvin credits the choice of a woodworker who wanted to invest in a DeWALT radial arm saw for $300 in 1939 to forever changing the history of the company. This saw allowed them to efficiently make accurate cuts required to build windows and since then they never looked back.
One of the most interesting displays was a short film that discussed the 1961 fire that destroyed the Marvin factory. Family members and employees recount Marvin's decision to rebuild in Warroad which showed their true commitment to the community.
Throughout the visitor's center there are various training rooms for dealers and distributors and a gorgeous showroom where all of the Marvin product is on display.
The Factory
Cameras are not allowed in the Marvin window manufacturing plant but I received special clearance to take photos. Our tour guide, Ed Salin, has been working for Marvin for 48 years and although he's recently semi-retired he comes in once a week when Marvin needs a little help with larger groups. Ed's featured in the Marvin museum as a traveling salesperson and here's a photo of him next to the type of station wagon he would travel in with the Marvin windows.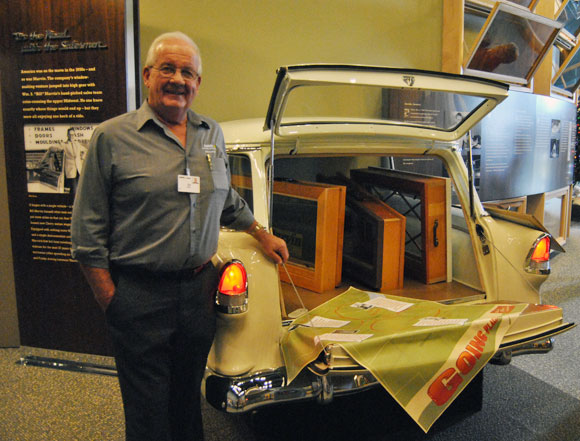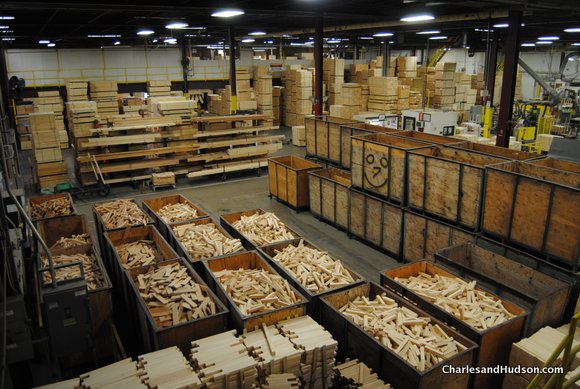 We started the tour walking through the lumber area and I immediately realized this may be the world's largest woodshop. The pleasant smell of cut wood was everywhere and Marvin sources it's Ponderosa pine from Baker City, OR. The stacks of wood and window products are mind boggling.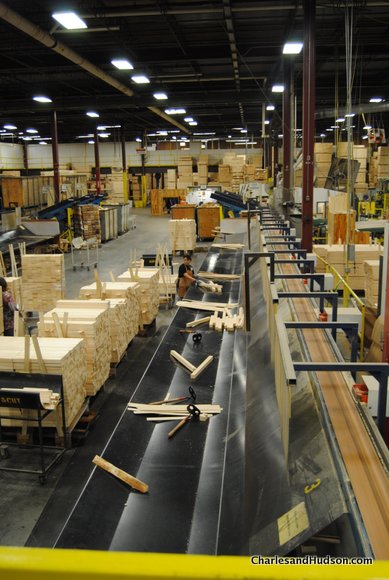 We toured the entire facility which has a 10 acre roof (to give you an idea of it's size). Marvin windows are made-to-order and the plant employees take great pride in their product and craftsmanship.
We saw the lifecycle of how a window order arrives and through it's construction process all the way to shipping.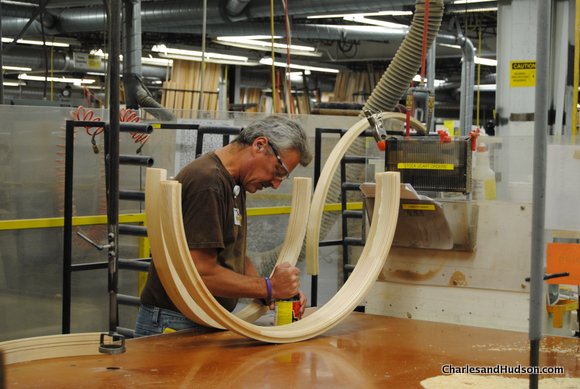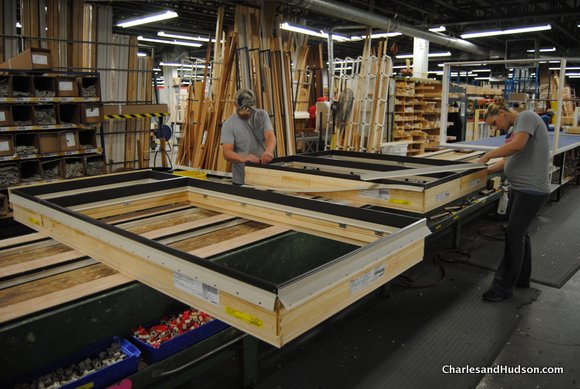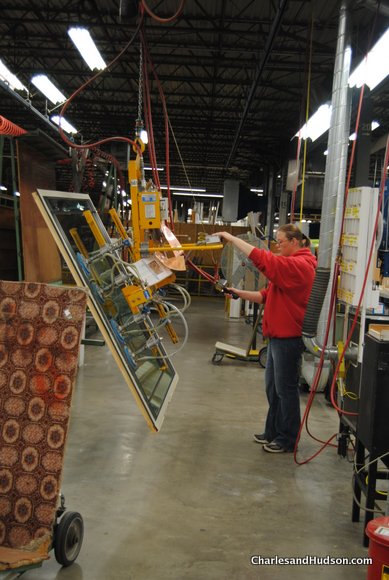 There is an slow moving conveyor system setup around the entire plant that pulls along carts containing windows during various stages of construction. It's not fast but apparently it is very efficient.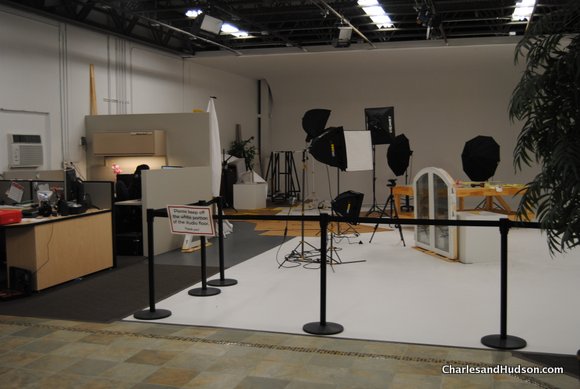 Marvin has a photo studio setup where they can shoot their own beauty shots of product for the website and sales and marketing materials.
Marvin also does strict testing and will submit dummy orders through the chain then pull them and analyze every detail of the windows construction. From energy efficiency to water protection, they break down these windows and share the results with the Marvin plant employees.
Each year Marvin has one of the largest displays at the International Builders Show, but before the show they spend months building it and then breaking it down and transporting it in 20 semi-trailers to the show.
Here are more photos from the factory tour and you can our complete gallery on Facebook and Google+.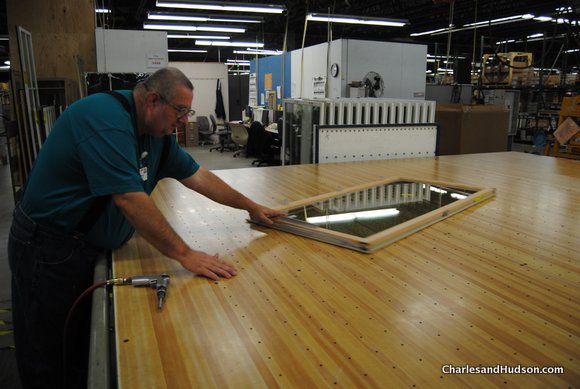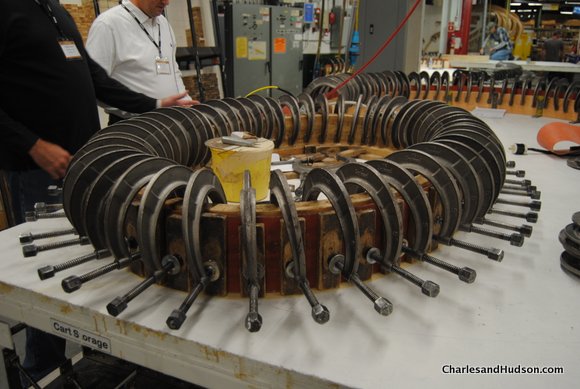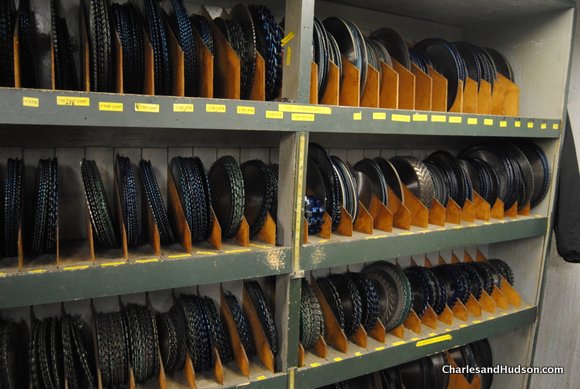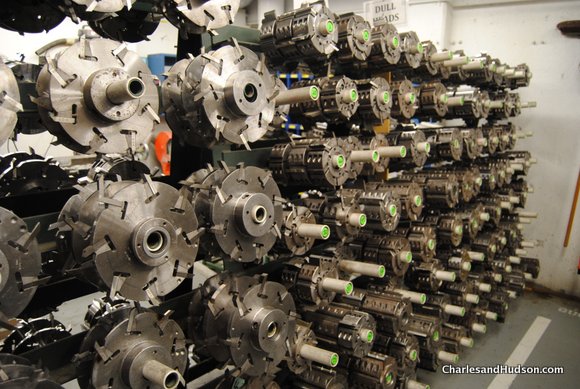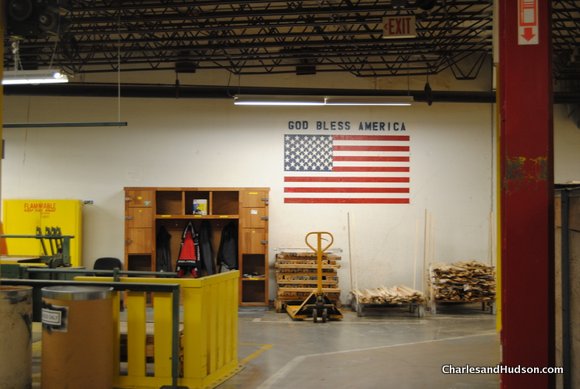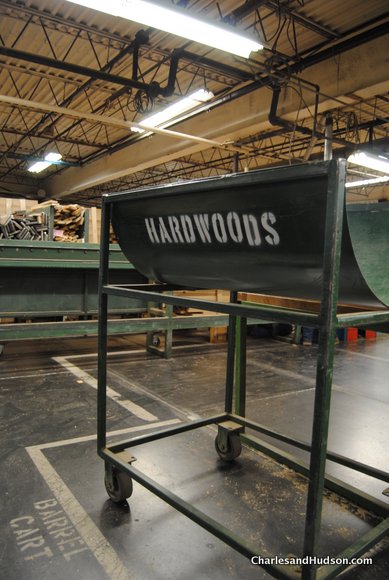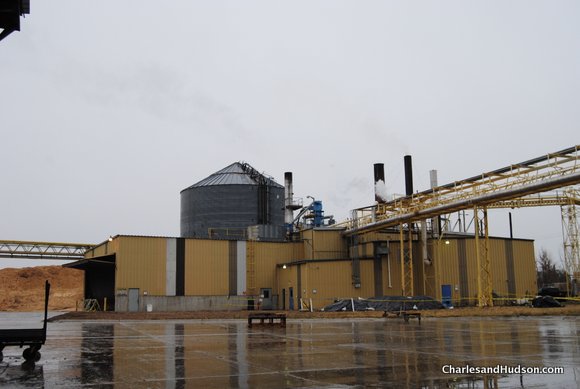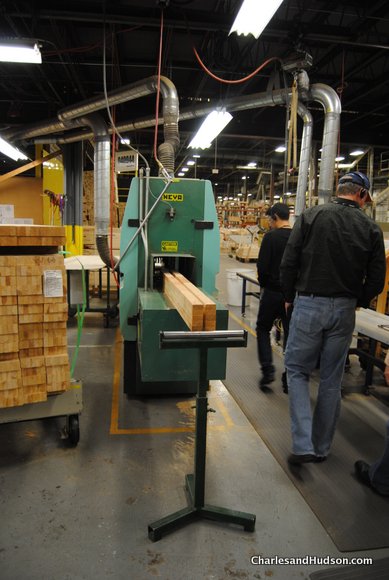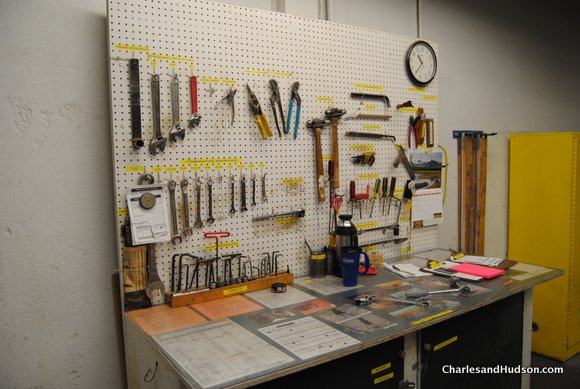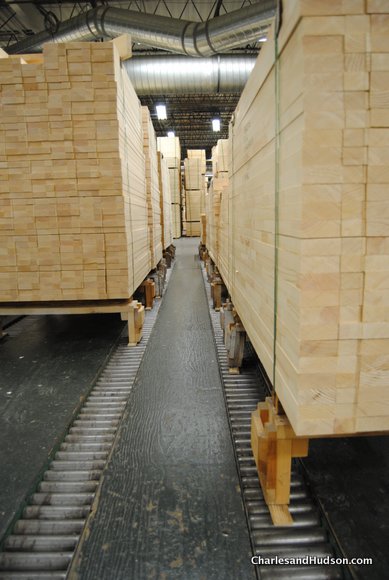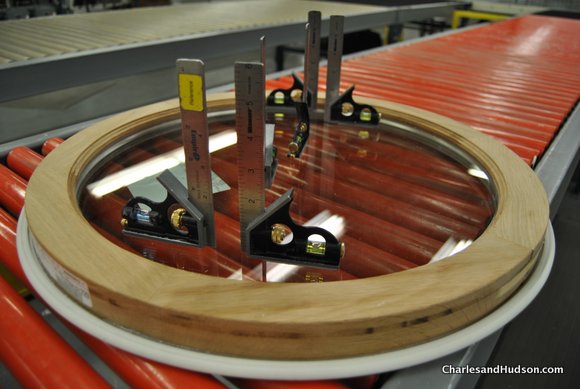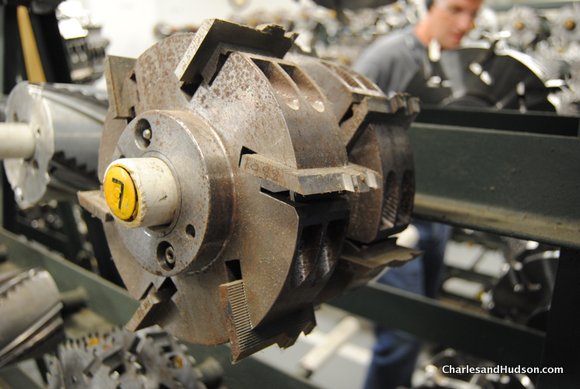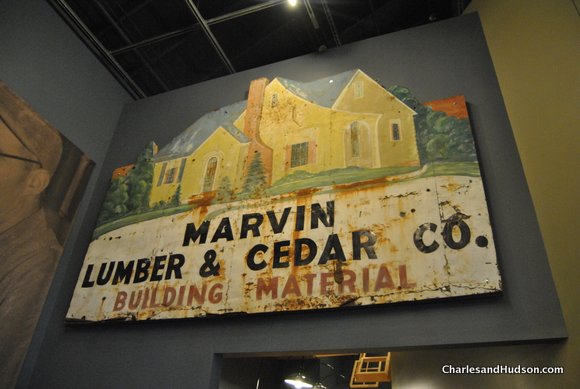 Frank Marvin
I'd like to share a personal story that I feel encompasses what Marvin is all about.
Frank Marvin who is a 3rd generation member of the Marvin family and served as the President for 10 years and is now retired from the company, joined us for breakfast.
Frank is in his 70's and grew up in Warroad. At this point he could live anywhere in the world but still chooses to call Warroad his home. Every morning he still comes and chats with the Marvin dealers who are visiting and this morning was no different.
He sat with our group and asked how business was and shared a bit about how business at Marvin is going. They have a "no-layoff" policy which has been difficult to maintain during these tough times which Frank called the worst he's seen. He understands the commitment that employees make to work at Marvin and live in or near the town of Warroad which only has a population of 1700 (Marvin employs 2500 at the plant). There are a couple snowmobile and ATV manufacturers in nearby towns that continue to hire and Frank also mentioned the booming oil industry in the nearby state of North Dakota that draws a lot of people.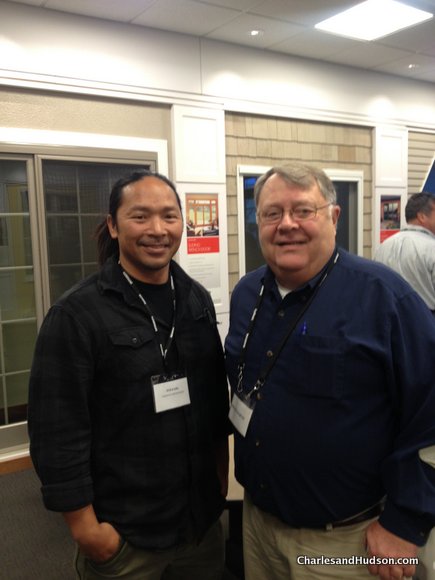 Our last stop on our tour was to check out the Marvin museum which I mentioned above and the tour guide in the museum was the same woman who worked the front desk at the visitor center. While we were on tour Frank covered the desk and opened company mail. This is the perfect example of how the Marvin family feels about the company and its unlikely you'll see any other former CEO opening mail at a company he retired from, but that's how they do it. Just like they have in the beginning.
I want to thank the kind people of Marvin and Warroad for their hospitality. I had a great trip and it was a pleasure to meet so many people who are passionate about their product and company.
Even though it snowed a bit I still got to see some fall colors!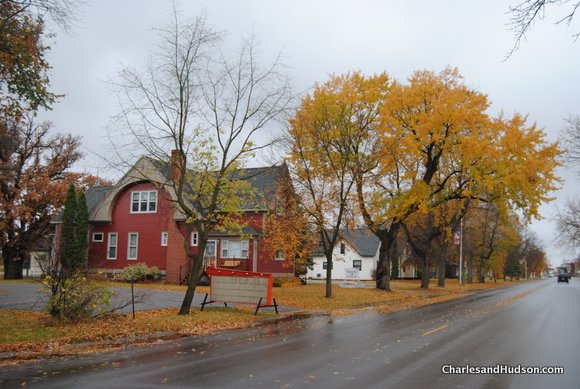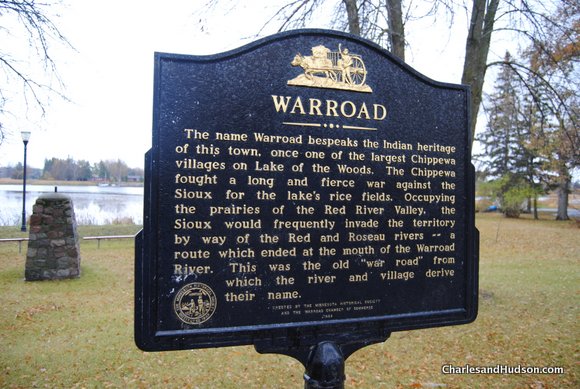 In the next few weeks I will dive deeper into some of their most innovative product lines and share exact details on the construction, materials and energy rating of some of their most popular windows and doors.