We recently had the pleasure of attending a wedding party at Sandy Valley Ranch located 45 minutes from Las Vegas. You can play cowboy for a day like City Slickers but we really enjoy visiting all the animals. They've got goats, chickens, pigs and the random turtle wandering around but we were enamored with a foal that had just been born the day before our visit.
ENTRIES ARE CLOSED BUT SEE IF YOUR HORSE NAME ENTRY MADE THE FINALS AND VOTE FOR YOUR FAVORITE ON OUR FACEBOOK PAGE.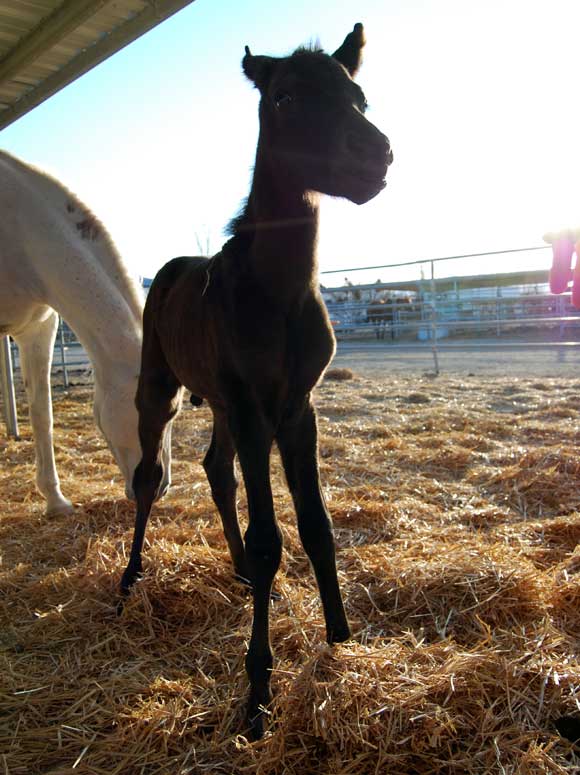 The baby horse didn't have a name so we thought we'd ask the fine folks at Sandy Valley Ranch if we could help choose one. They agreed so we've decided to let our readers pick a name for this little one who is all legs. We also thought if you need a bit more incentive to help keep this young colt from wandering through life nameless, we'd offer a $100 Gift Card to Home Depot to the person with the winning name which will be voted on by you on our Facebook page.
HOW TO ENTER
1. Leave a name or two or as many as you can think of for this young horse in the comments and please use a working email address so we can contact the finalists. Ask your friends and family to join in!
2. At midnight on Friday, April 22nd, we'll pick our top 5 names from all entries and let you all vote over the weekend on Facebook to see which name will win.
PRIZE
One winner will receive a $100 Gift Card from Home Depot to use on your favorite Spring project as well as the knowledge that you gave an identity to a horse in need of a name.
GIVEAWAY DEADLINE
You all will have two days to vote for the winner on Facebook and the deadline to vote will be midnight April 24 PST.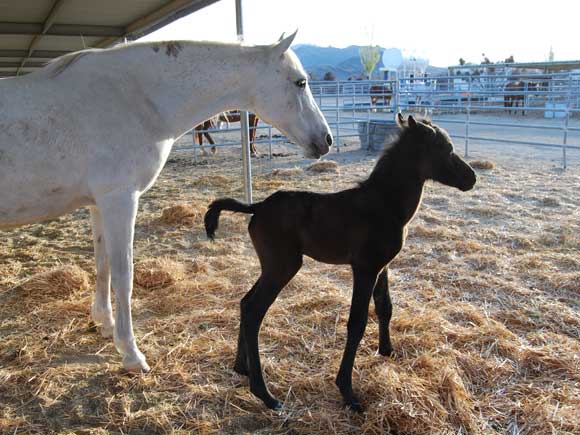 We can tell you this little fella loved sticking by his mom but also enjoyed posing for the camera and wasn't afraid to sniff us and let us reach out and touch him. He looked like all knees and legs and his head was huge (just like most babies) and we know they are born with the ability to walk/run from danger but this guy seemed a little clumsy and needed his mom to nudge him along.
FINAL DETAILS
Only residents age 18+ of the U.S. and Canada are eligible to win.
All rules are subject to change without notice.
Please review our Giveaway policy.