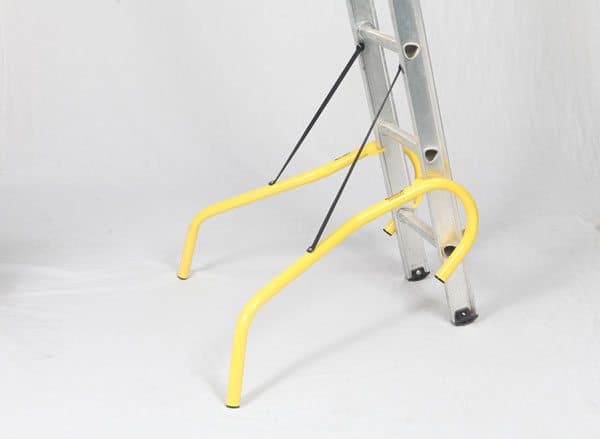 Accidents from falling happen every year and even if you take all of the necessary precautions, climbing and working from a ladder can be dangerous. A 2011 U.S. Bureau of Labor Statistics study found that over one-third of all fatal falls in 2009 were due to mishaps on ladders, while another study showed that more than 150,000 ladder-related injuries happen each year in America.
The Surestep Ladder Stabilizer can add an extra measure of security and safety. SureStep seeks to reduce risk sharply with a cost effective ladder stabilizer that's easy to use, has no moving parts, and works on most surface types. The lightweight stabilizer fits on most aluminum ladders, and can be attached in seconds.
The SureStep accessories include a paint can holder, tool holder, bucket holder, and paint tray holder. Roofers, house painters, window washers, and gutter cleaners will all benefit from how much easier these key accessories make any task requiring ladder use.
The SureStep Ladder Stabilizer is one of WeSolve's flagship designs, and is currently available alongside its accessories at www.saferladdergear.com. SureStep products will soon appear in retail outlets across the country.