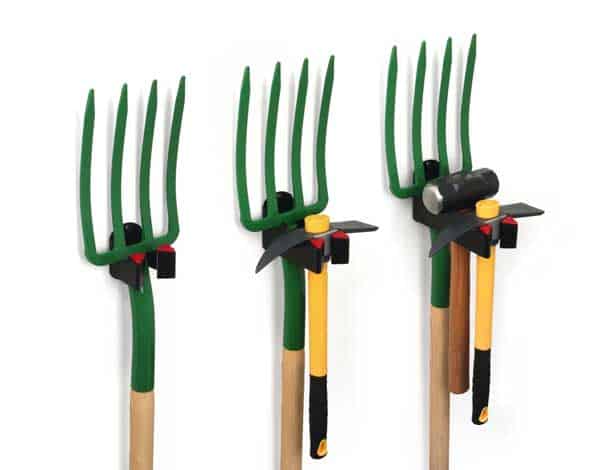 Organizing your garage and storage areas is tough during the holidays as you transition between seasons and sometimes accumulate more tools and other "stuff" that can get in the way.
It's important to store your long handled tools safely as they are sharp and can be dangerous to step on or trip over as well as if they fall off the wall.
The new Racor SecureHold Holder is better than a traditional hook and is the perfect solution to store long handled tools, offering safe storage that protects children, cars, and other valuable items.
They come in one, two or three tool holders and are available now from Racor Storage Solutions.