With the help of some great contributors we've covered some elements of nursery design and preparing for a baby as well as recycling a crib and tips for doing-it-yourself while pregnant.
We've put a lot of these tips into action and starting this week we're launching a Nesting Series where we'll share our process in designing our nursery, converting a laundry room into a baby bath/laundry room and preparing ourselves for a home birth.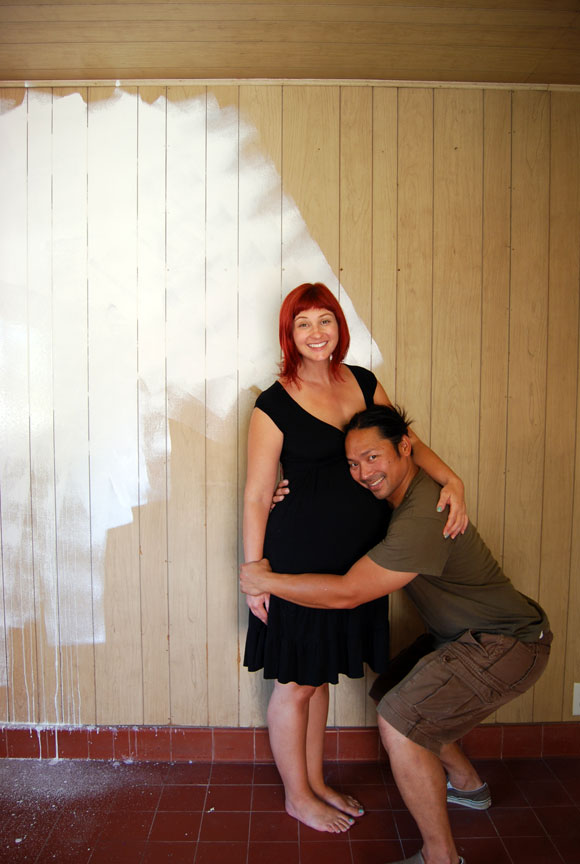 Here's what we've got planned.
1. Home Office to Nursery
It's time to move our home office outside of the home and make way for our little one but right now mostly for the little one's stuff which we've accumulated from friends, family and a baby shower. We're also thankful to our parents who have held onto many items from our childhood which we will put to use again.
2. Updated Laundry Room
Our laundry room was full of cobwebs and dust and because it was just a utility room we never felt the need to put much thought into making it into a nice space. Well now we need the extra room for baby gear and more and plan on using the sink for baby baths and need an area that not only looks clean but is clean. We started by white washing the room and going from there.
3. Preparing for Homebirth
Our goal is to welcome our baby into the most peaceful and loving setting we can imagine and we decided that would be our home. We both knew little of this process but with the help of The Sanctuary birth center we are as prepared as we can be and have taken the necessary steps to ensure a comfortable and safe birth. We'll spare you the personal details but we'll share our thoughts on how to best prepare your home if you are considering this birth plan.
Check back each week as we go in-depth on each chapter of our Nesting Series.