As we head into the weekend for Halloween, now's the time to make sure your house is fully decked out for any spooky festivities. And for those of you on the East Coast, you'll likely want to find some fun indoor projects to tackle as the first snowstorm of the season hits (Note – I'm in Kansas City, and I'm SUPREMELY jealous. I love snow.)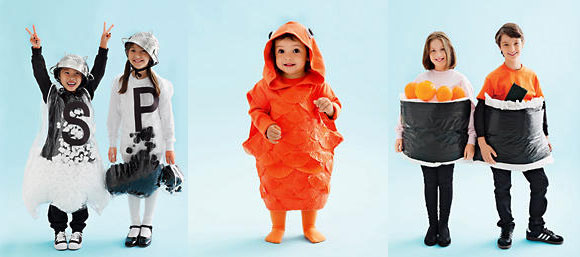 Since we have so many great Halloween project ideas in the C&H archives, we thought we'd dig some out and compile them in a quick list. If you've tried — or are planning on trying — any of them, we'd love to see photos! Send to [email protected] and you just might see your home on the blog.
So, without further ado, crank up the "Monster Mash," stash some candy and caramel apples nearby, and let's get DIY-ing!
*Need some DIY decor? Check out our compilation of Halloween home decorations.
*This creepy spider will make anyone scream!
*Panicking about last-minute costumes? Don't worry – we've got some easy ideas for you.

*If you're seeking inspiration, Matthew Gray Gubler's Halloween haunt is truly impressive.
*DIY decorations don't get much better than these haunted house silhouettes!
*In the middle of a pumpkin decorating marathon? Grab some power tools!
Happy DIYing! We hope you have a fun and safe Halloween–just don't eat too much candy!