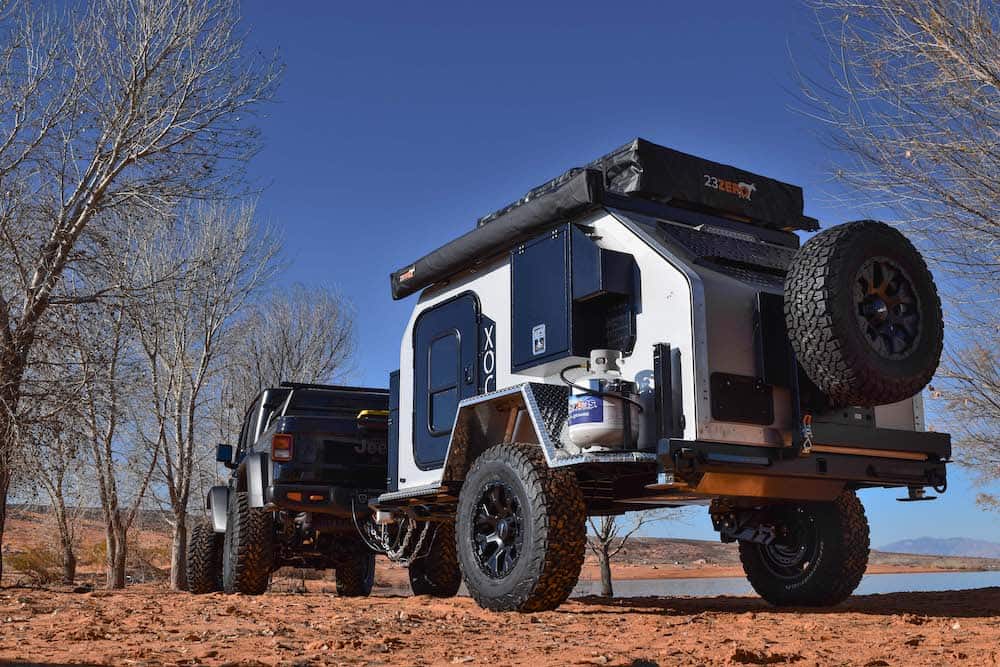 Overlanding has exploded in popularity this year and Vorsheer off-road trailers are ready to help you extend your adventures further than you ever have before.
Off-road trailers have always been a part of any long-distance and off-the-grid travel experience, but now the weekend warriors and car campers have discovered the benefits of towing a trailer that can go anywhere your rig can.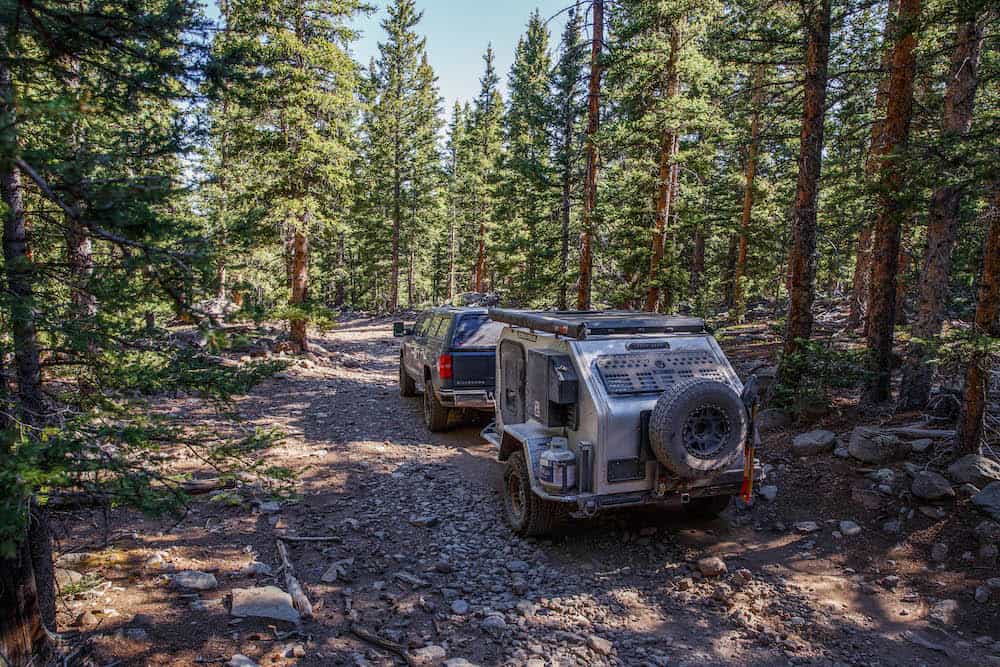 The benefits of off-road trailers are numerous and they can be designed and custom-built to fit the needs of any traveler.
Vorsheer XOC – Extreme Overland Camper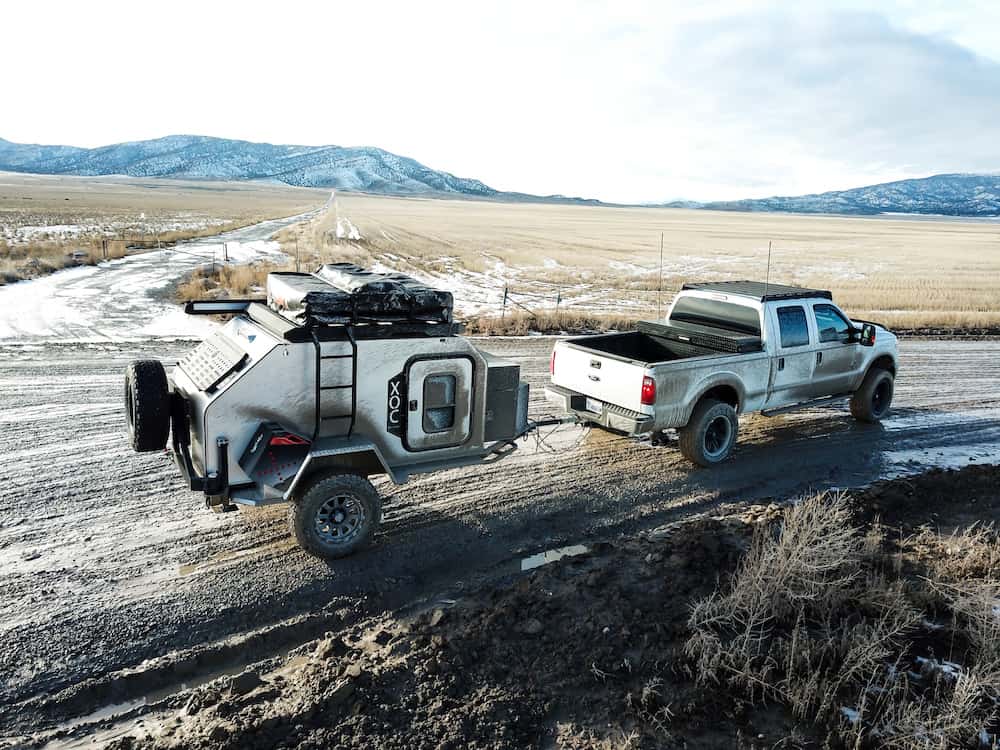 The top-of-the-line Vorsheer XOC off-road trailer is a marvel of design and engineering. It's packed with everything you need for long distance self-sufficient vehicle travel. Here are the highlights of the Vorsheer XOC that we feel are necessities for any overland trailer, as well as a few luxuries that Vorsheer has included on this model.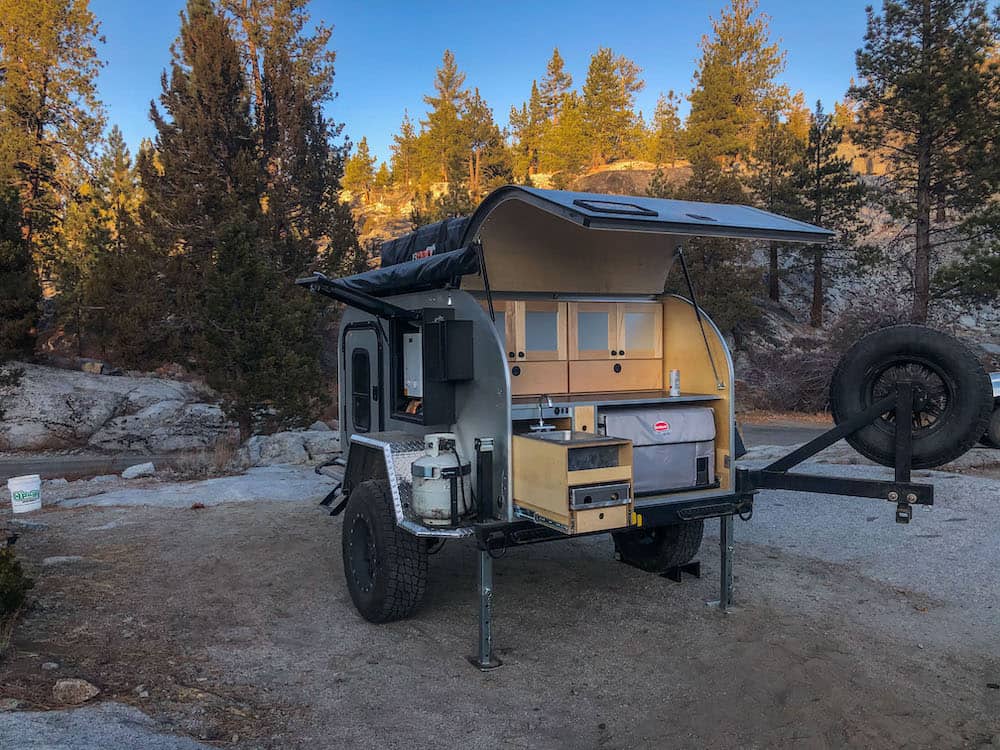 Full Kitchen
Shelter and food are the two most important functions that an off-road trailer can provide. Vorsheer didn't skimp on the latter as the XOC includes a full kitchen featuring a sink with hot and cold control, a high output stove, a chilly fridge, and an ice cold freezer.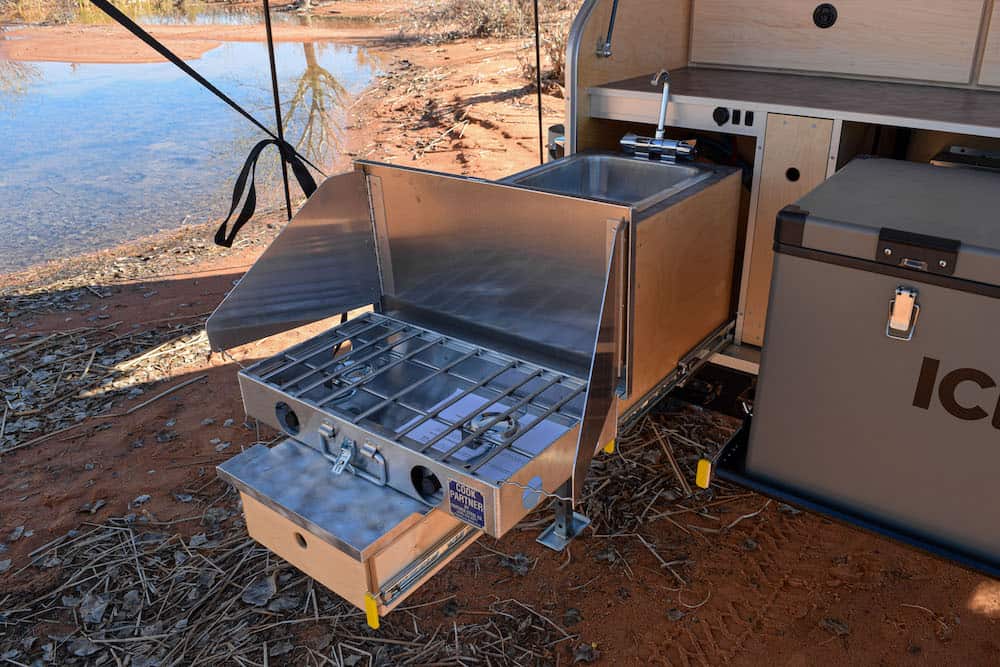 Being able to haul and store all of your food in one location is a huge bonus. Just pop-open the kitchen located in the rear of the trailer and you can start cooking. No more setting up multiple tables and digging through bins to set up your kitchen.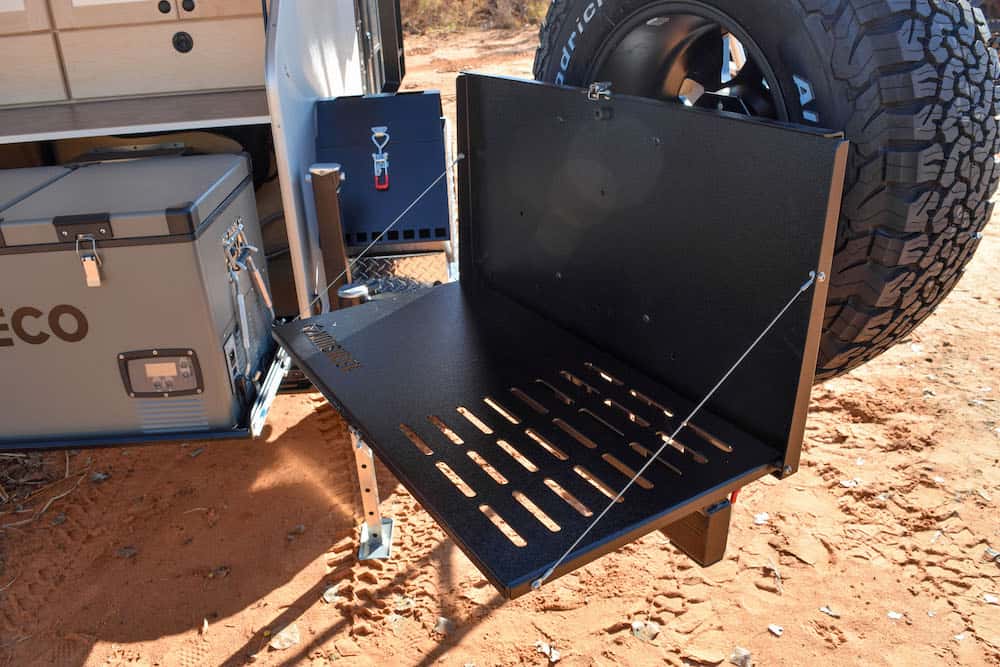 Comfortable Interior
An inviting hardwood interior belies the utilitarian exterior, and makes relaxing in solace a breeze. A built-in fan keeps clean air circulating and an optional propane heater and air-conditioner can help regulate the temperature even more.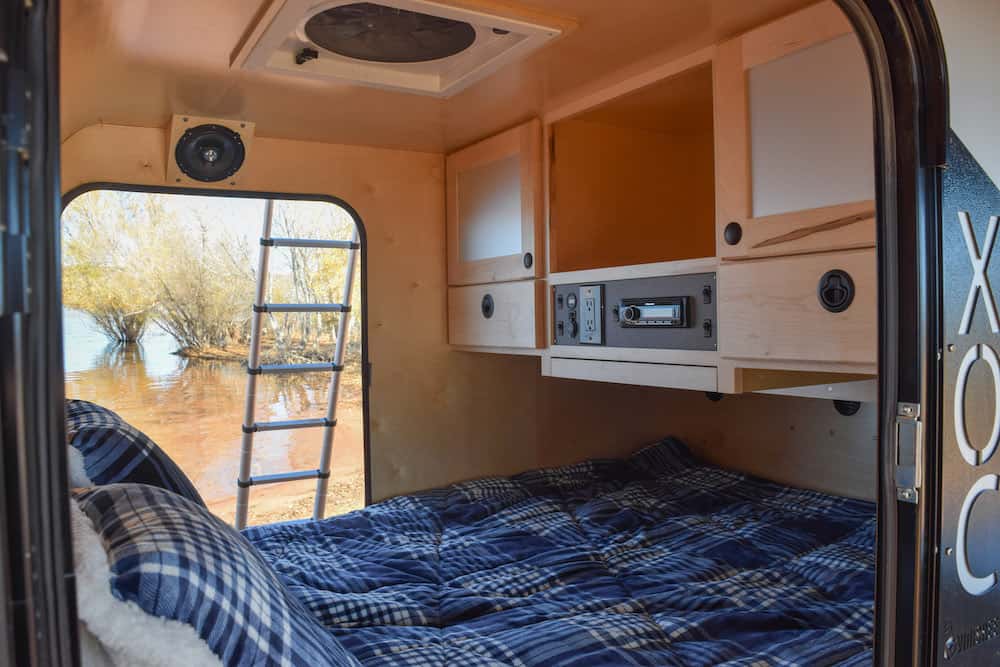 The sleeping space can accommodate a queen sized mattress, and there is no bed to make, Just roll-up to your campsite and hit the rack, as your sheets and pillow are ready to go.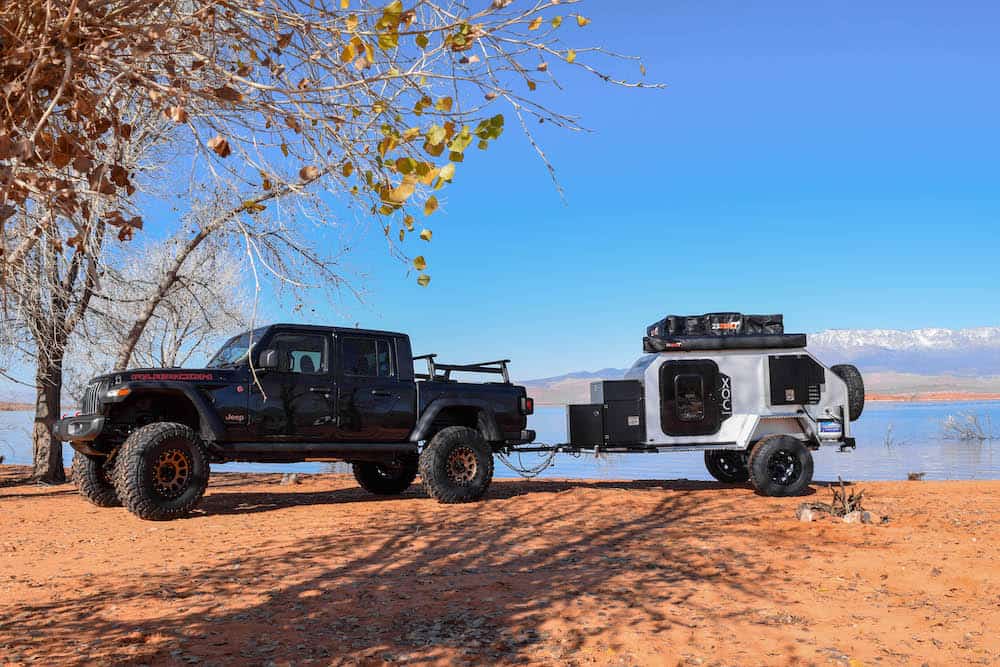 High Ground Clearance
Thanks to the axle-less design, the XOC has 23-inches of ground clearance. It sits on 33″ all-terrain tires and is supported by a stout independent Timbren suspension.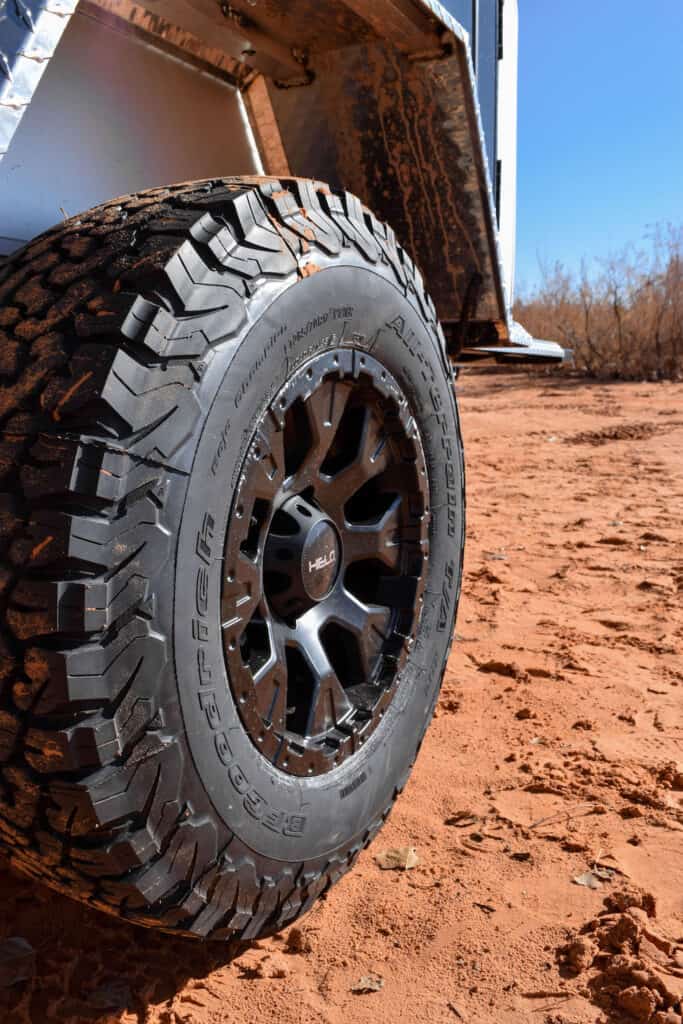 Tons of Storage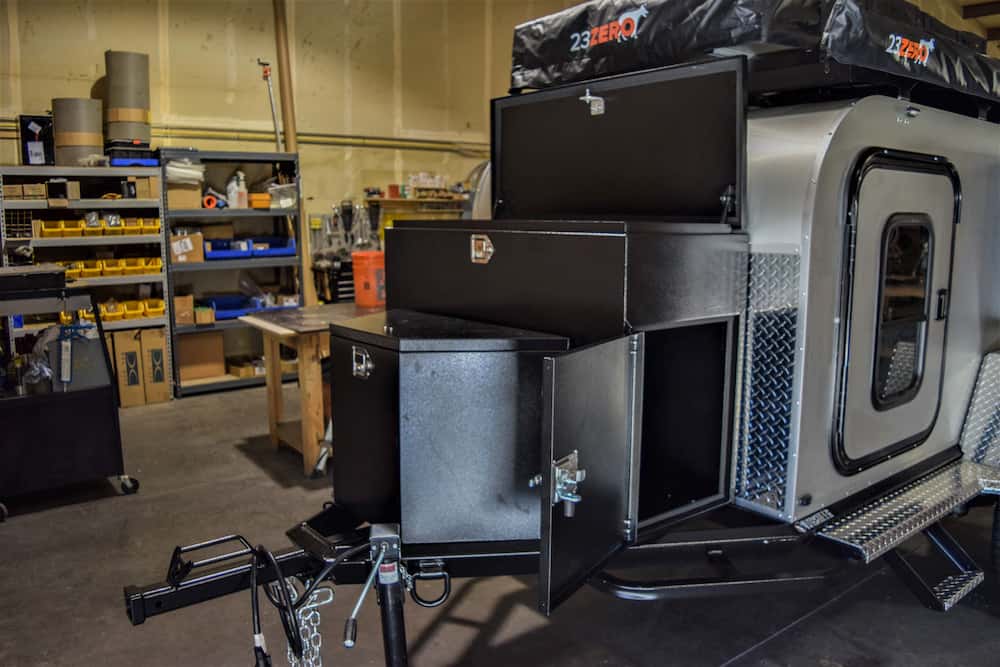 The XOC offers ample storage in the form of a large gear box and a separate tongue box. Both are built from heavy-duty aircraft grade aluminum that is laser-cut and powder coated.
These are great boxes for storing tools, recovery gear, other essentials that require quick access.
A roof rack and hatch rack provide additional storage platforms for sports equipment, cargo boxes, and anything else you need to haul. Or, even add a rooftop tent for more shelter.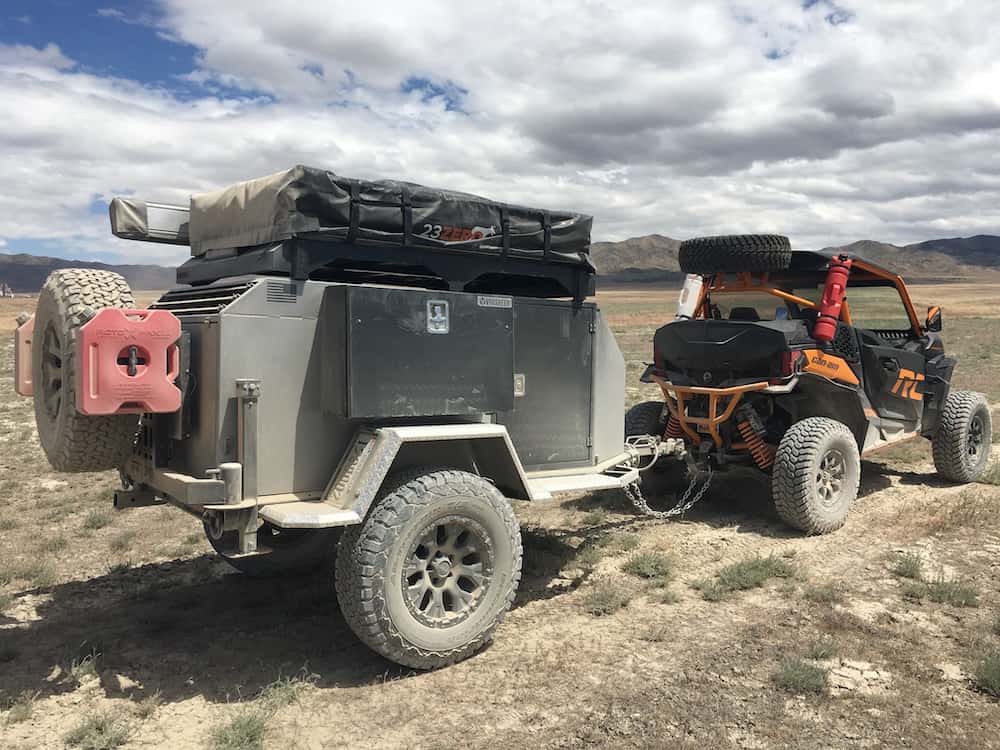 Made in the USA
Each Vorsheer trailer is custom built in the USA, to whatever spec you choose. The company was founded in early 2018 by the McCloud family who represents three generations of fabrication and manufacturing.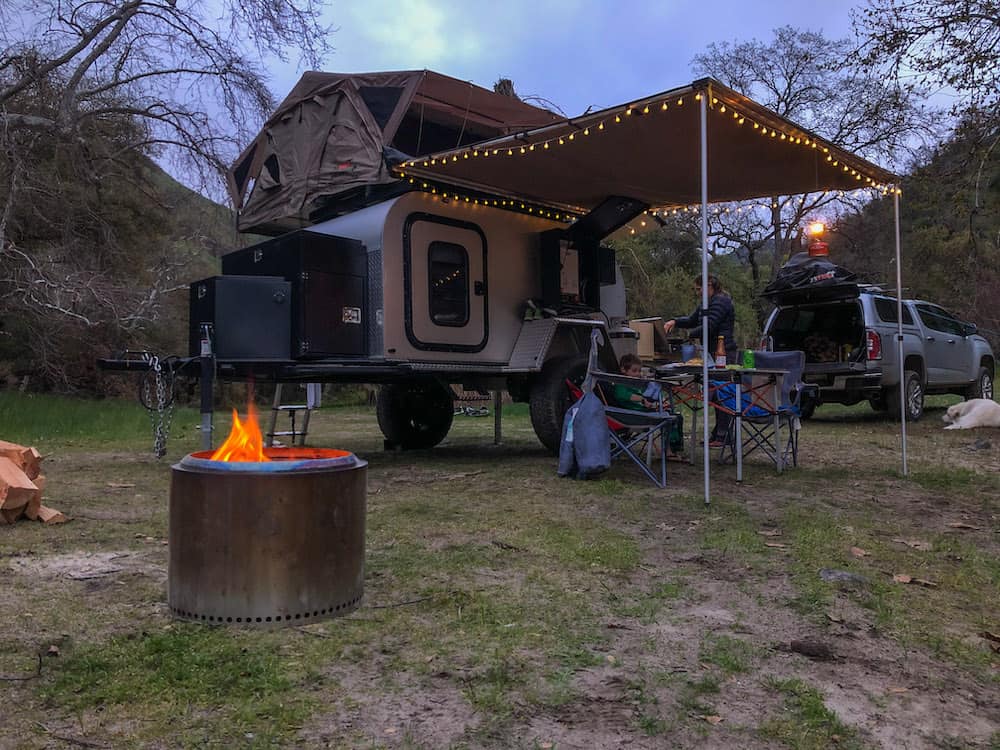 Vorsheer started in a garage building custom dog and truck boxes and have since moved twice to accommodate new tooling and machinery and to match the growing demands of their trailers.
Vorsheer off-road trailers are currently available at dealerships throughout the country. For more information visit Vorsheershop.com. They currently have trailers in stock with delivery times.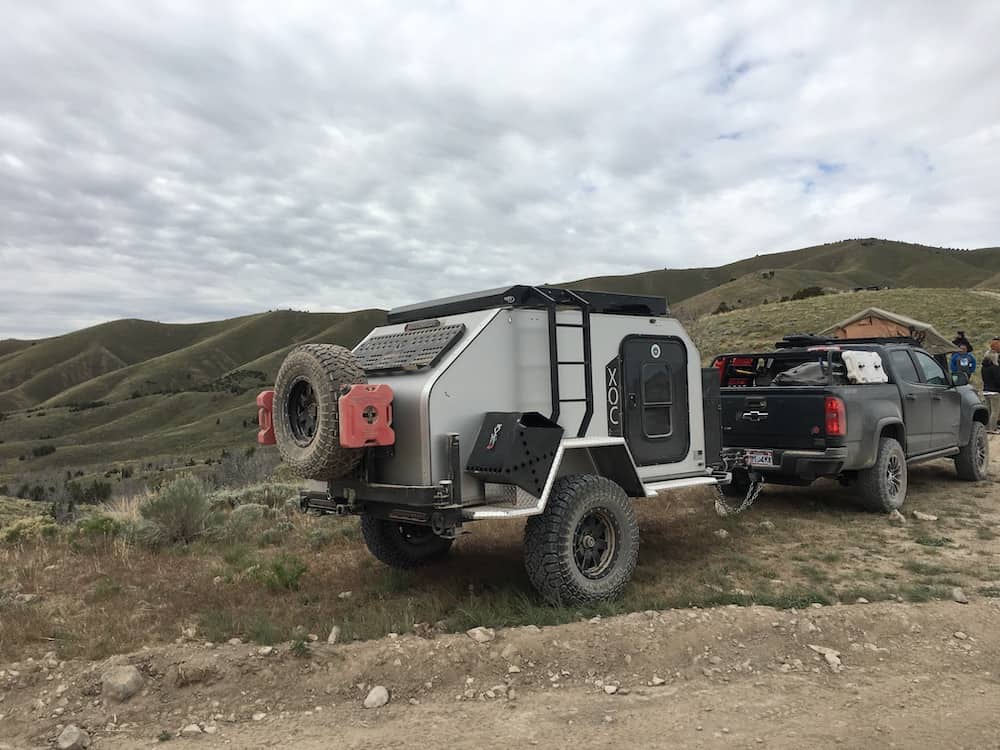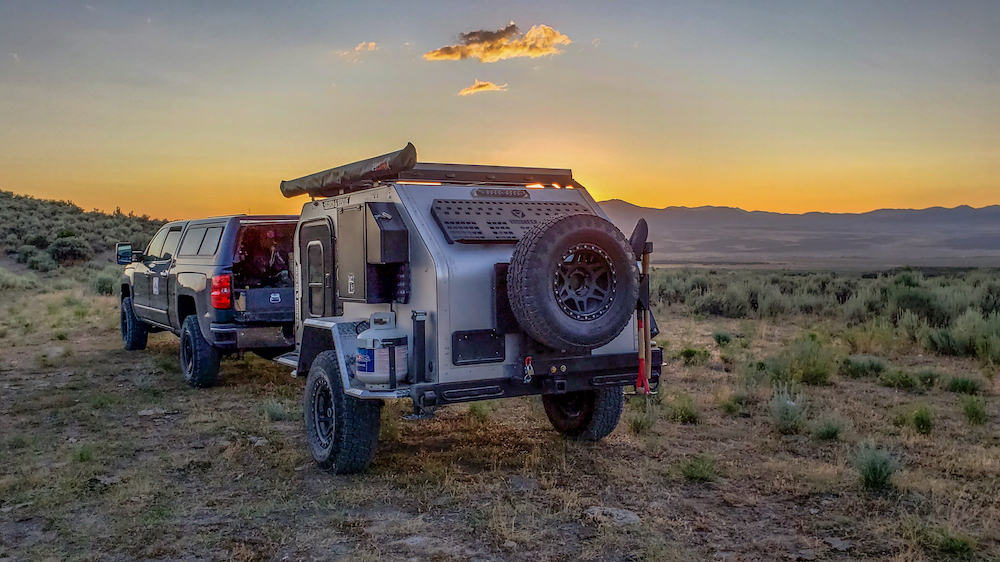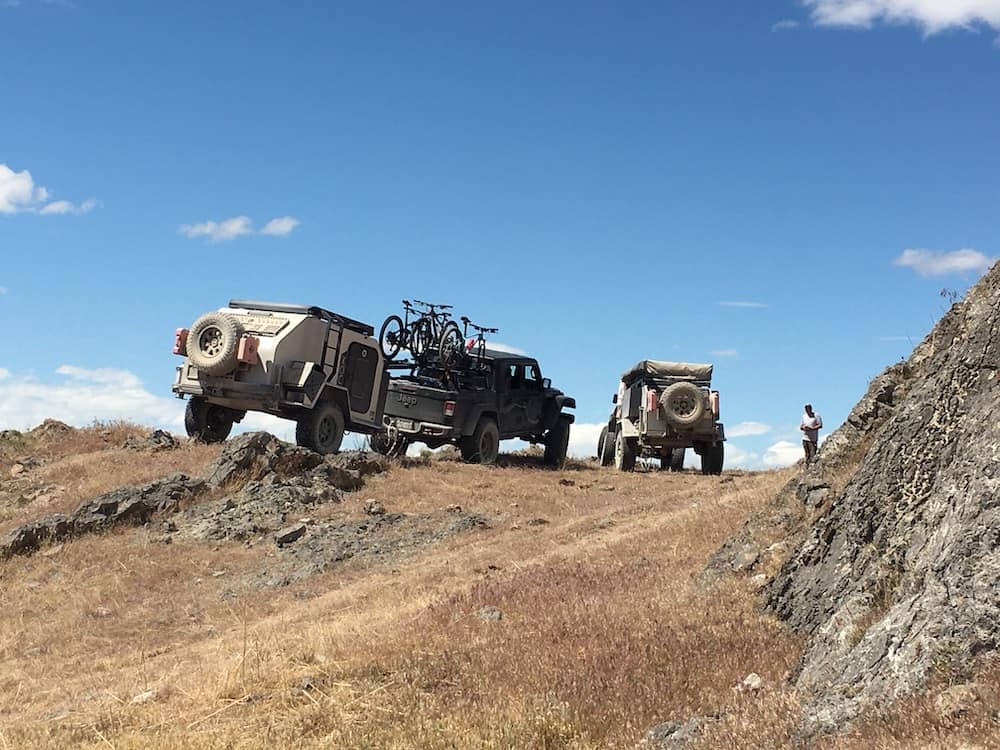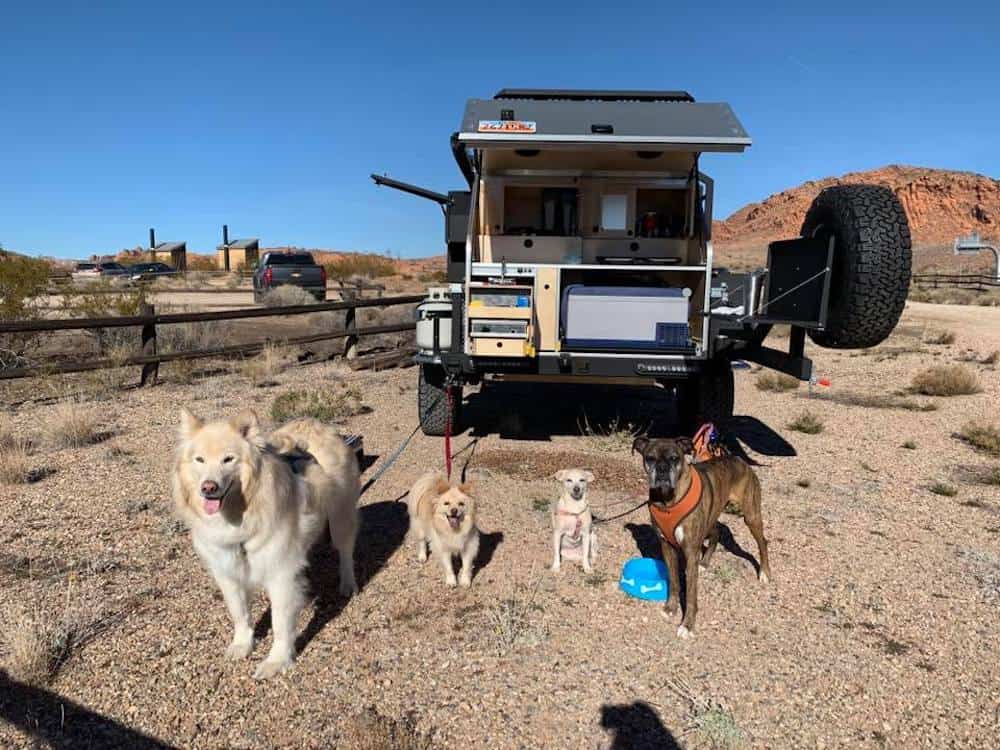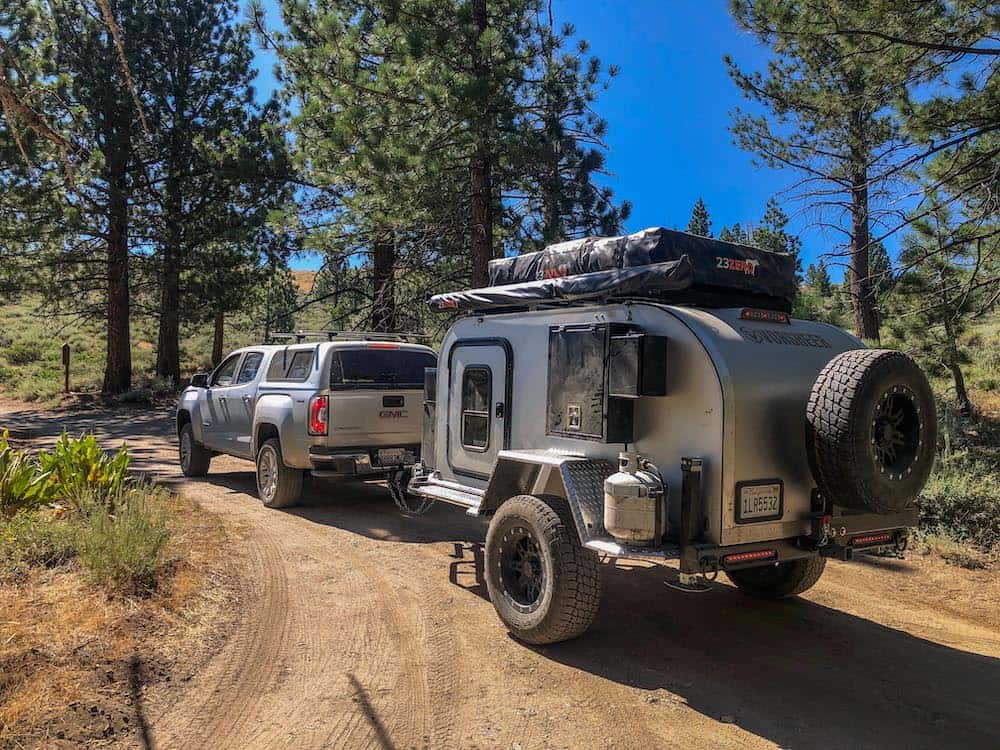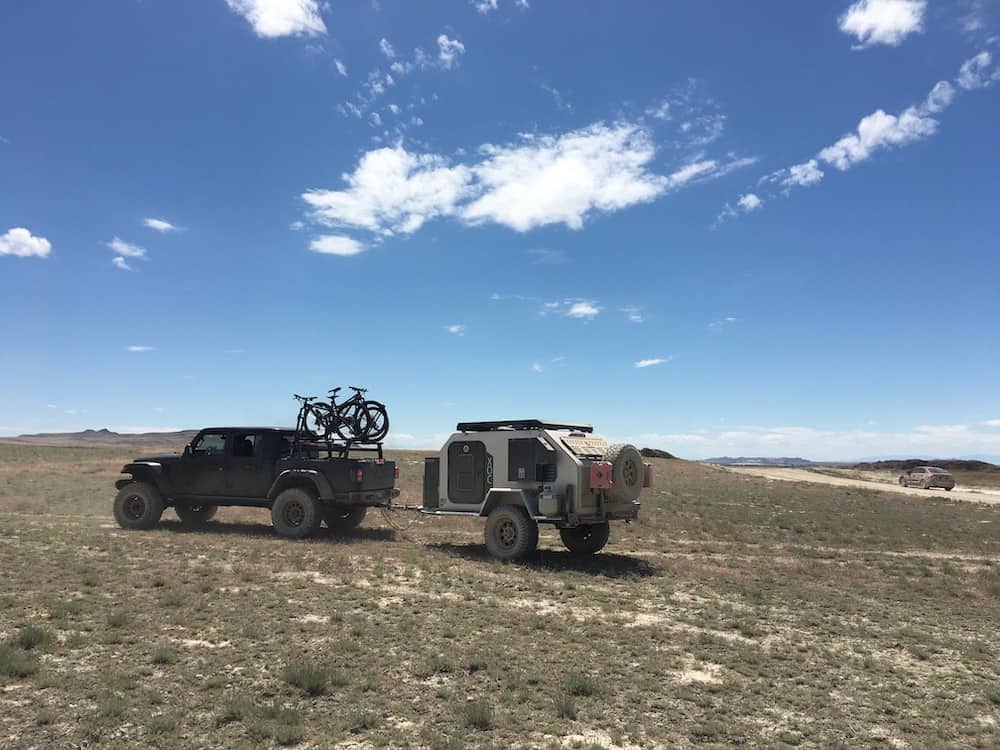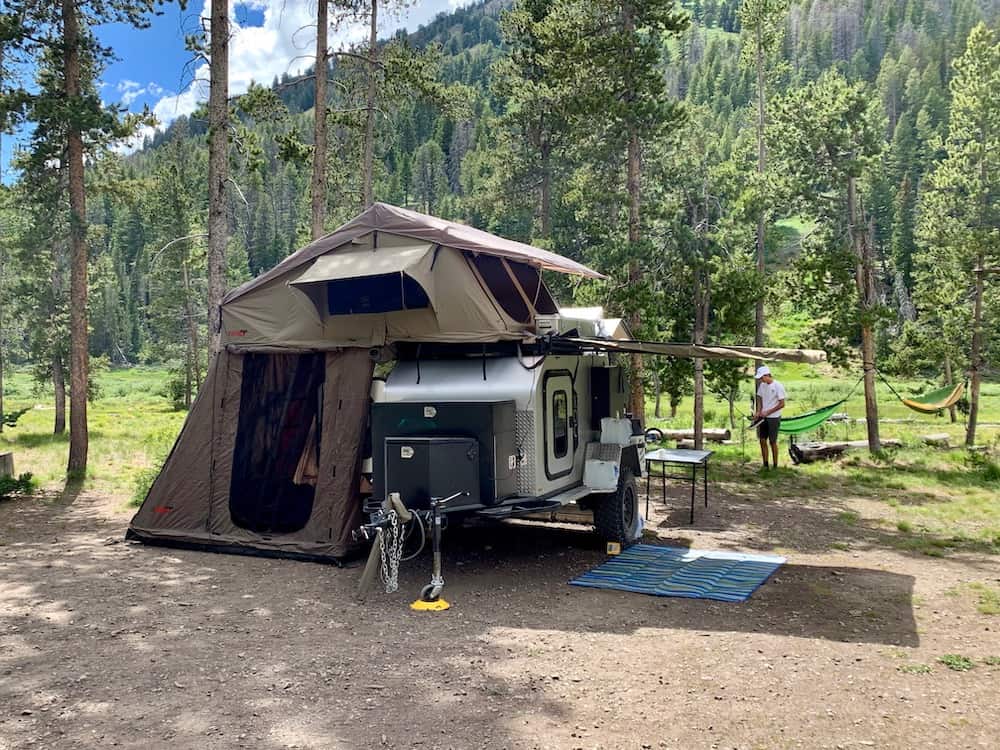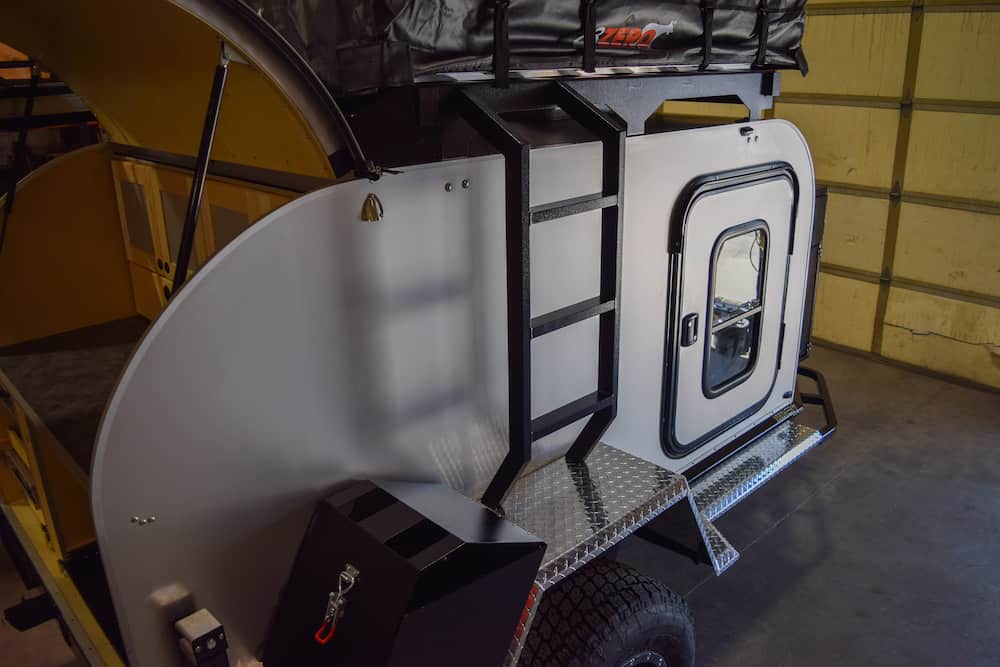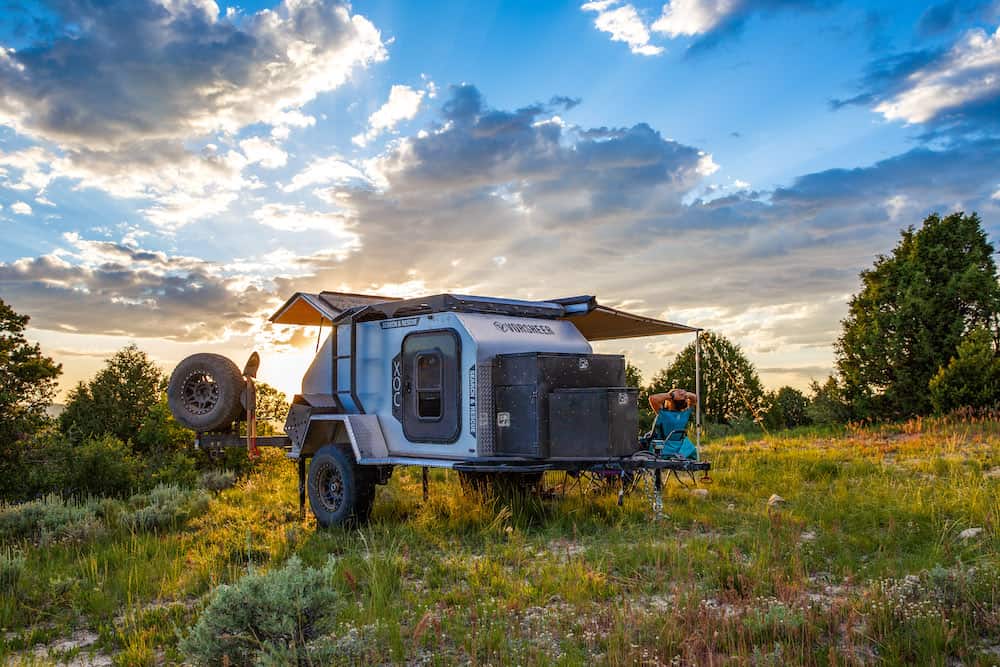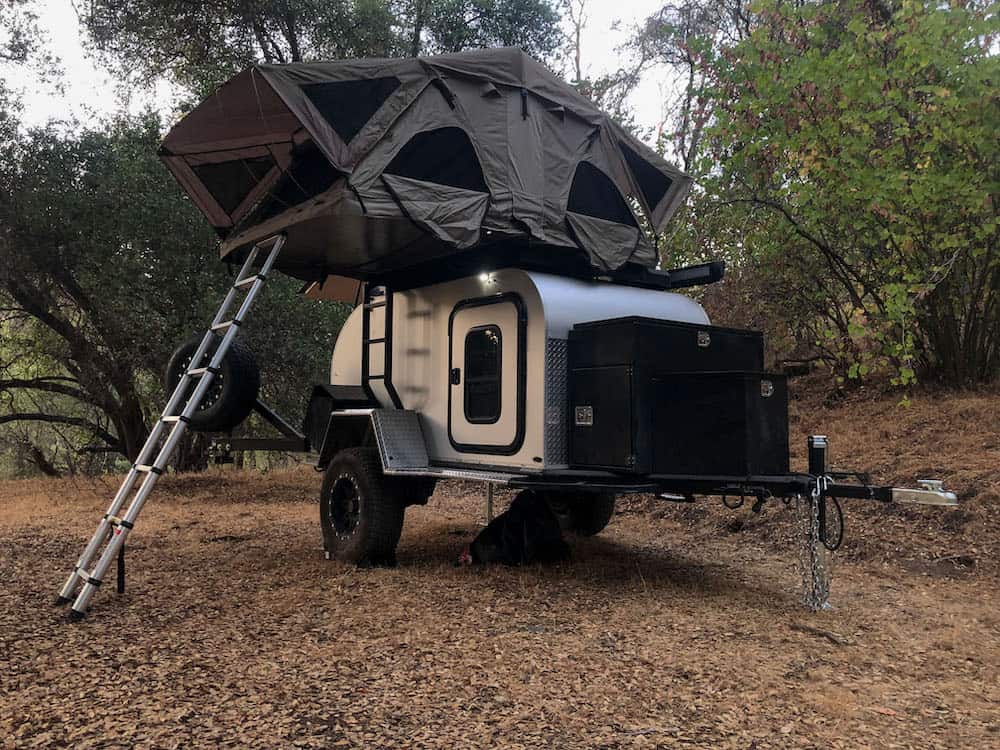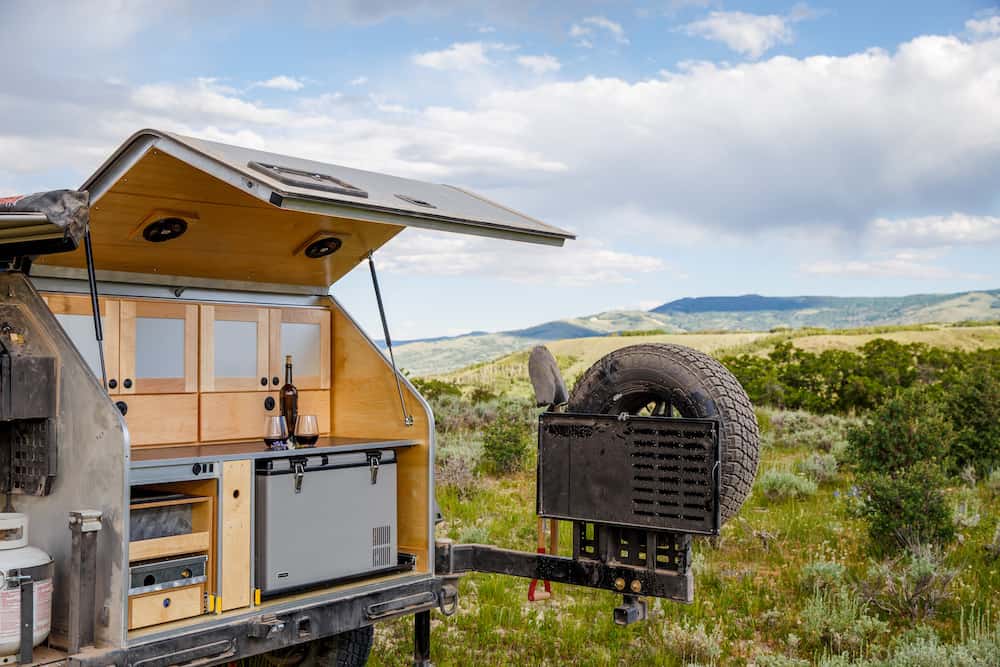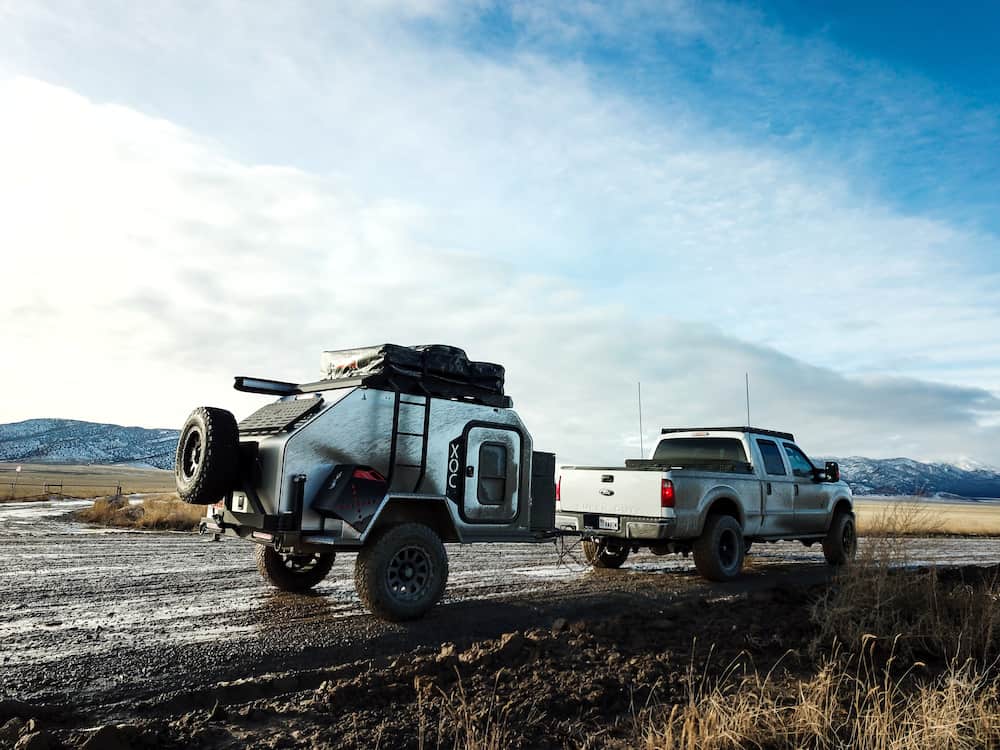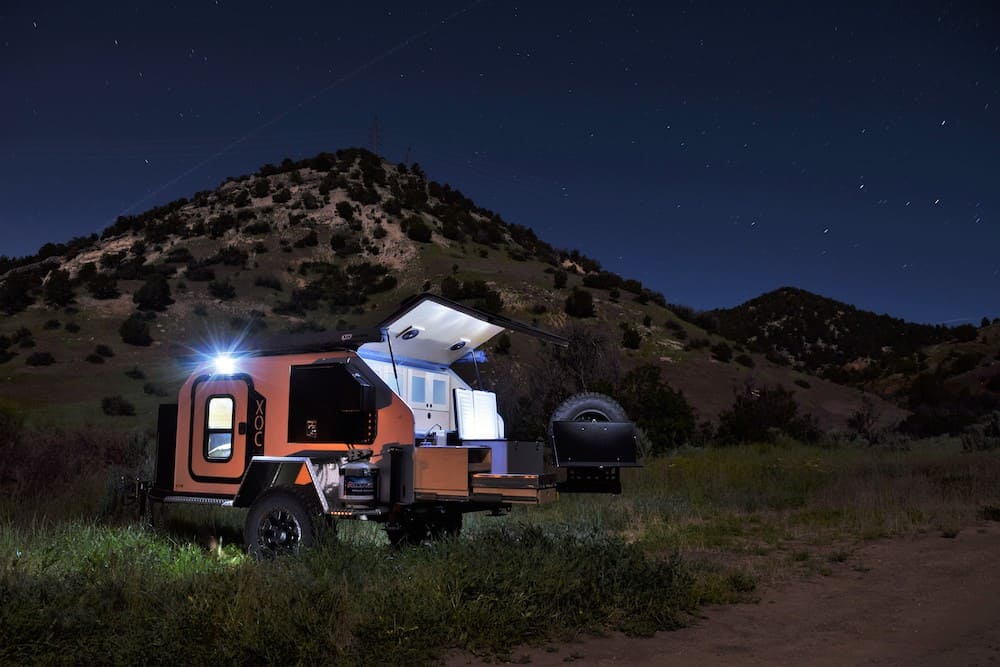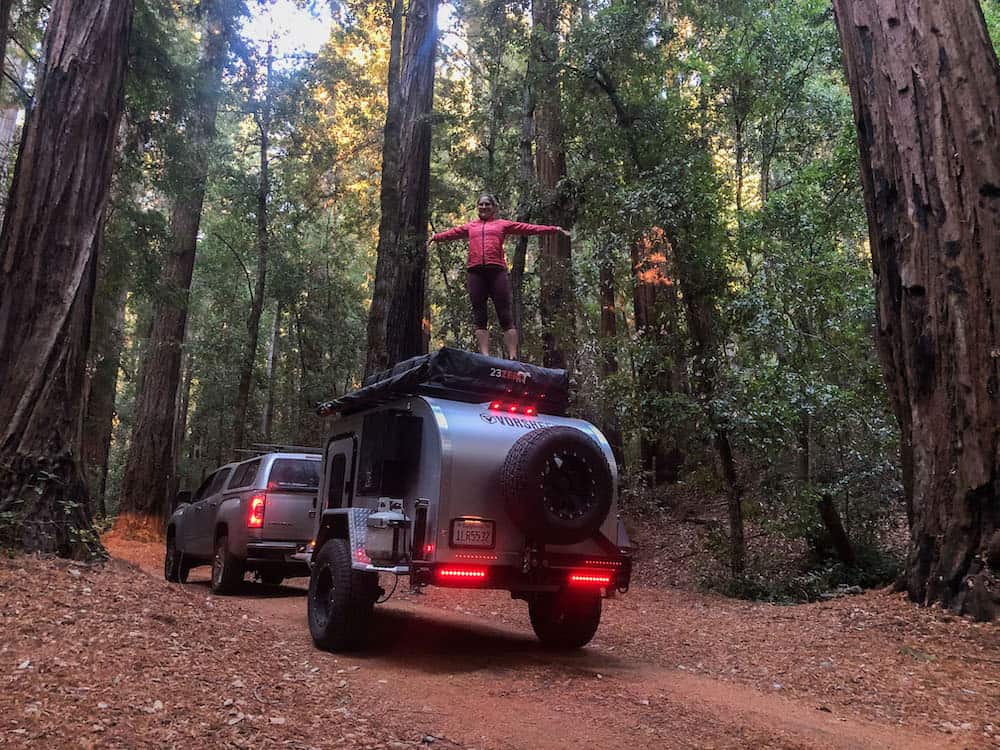 Photos courtesy of Vorsheer