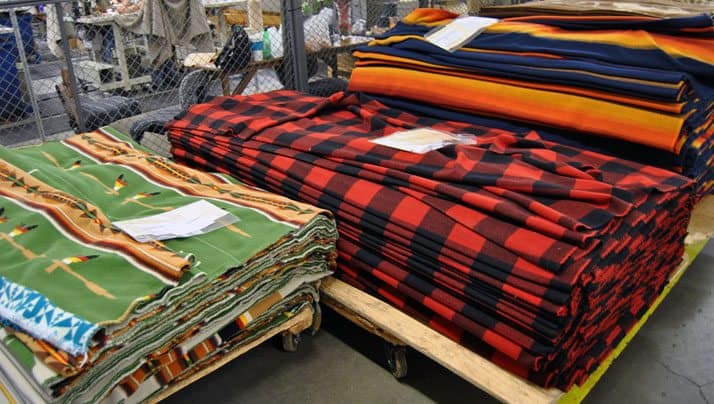 The history of Pendleton Woolen Mills is literally woven into the fabric of American made manufacturing. There are very few companies (especially in garment manufacturing) that still produce product in America and even fewer that have been doing this for more than 100 years.
Last week we were in Portland, Oregon where Pendleton Woolen Mills is headquartered and we had the opportunity to take a tour of their factory in Washougal, WA which is just across the Columbia River. We were honored to have sixth-generation founding family member, Charles Bishop, as a guide to the factory that his family established in 1912.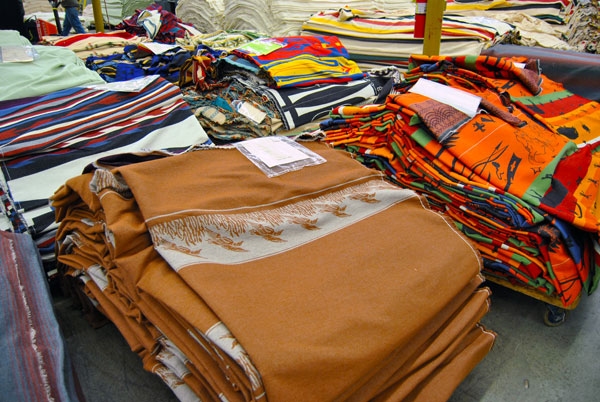 You can find more of the rich heritage of Pendleton Woolen Mills on their website where they also give you the background on their relationship with Native Americans who were their first customers and to this day remain their most treasured patrons.
The Washougal Mill
"We live where we work, and we love what we do." This quote by Mr. Bishop rings true. Many Pendleton employees have been with the company for generations. A third of the Washougal mill employees have been with them more than 25 years! He even mentioned a guy who has been working for Pendleton for 50 years and has about 12 immediate family members who have also worked there.
I noticed that during our tour Mr. Bishop mentioned everyone we came across by name and because Pendleton is a vertically integrated company (unlike most apparel manufacturers), employees are cross trained on the myriad of steps involved in the manufacturing process of its products. From treating and dying raw wool to spinning and combing it for fabric.
12 second video of the weaving machine

Pendleton shared a great archival exterior photo of the mill and below that we've posted our photos from the tour. You can view the complete set on our Facebook page.