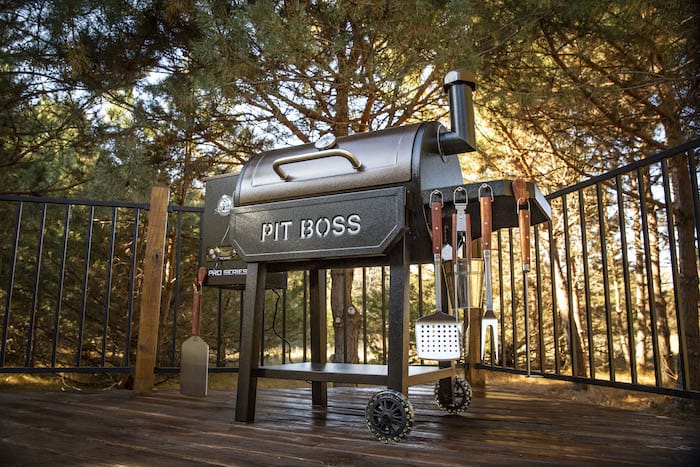 Pit Boss has quickly become one of the biggest players in the world of barbecue, and for good reason. They've hit the sweet spot with high-quality smokers and grills at a great price. I checked out their lineup at the National Hardware Show and got our hands on the Pit Boss Pro Series 820 to try out.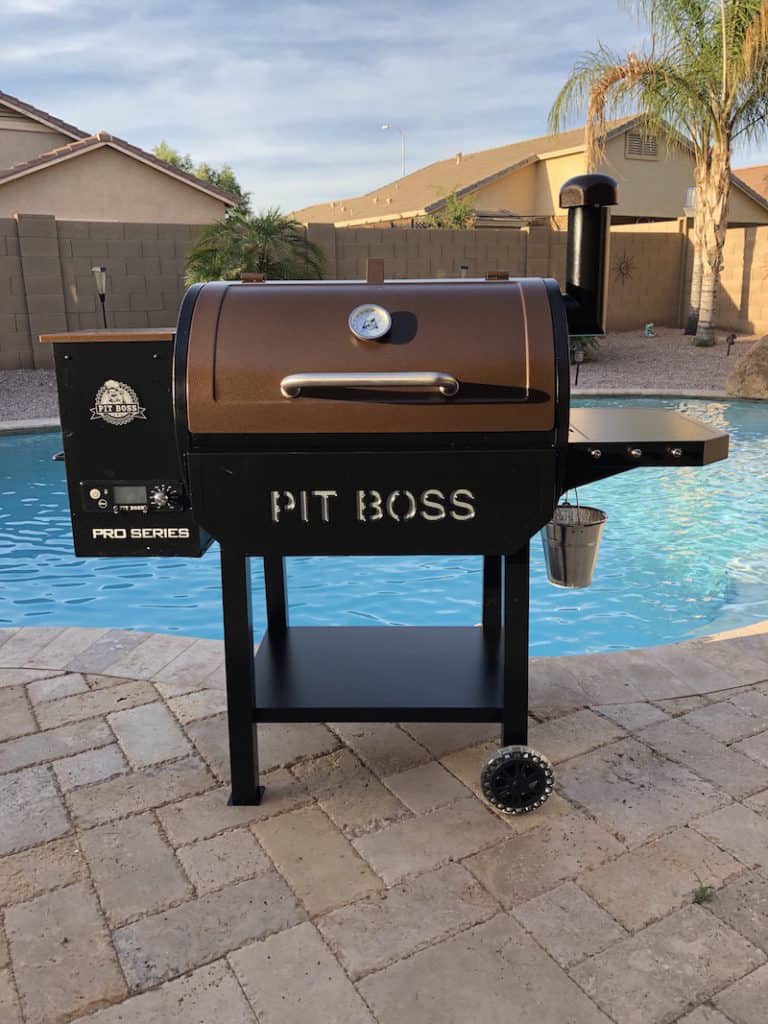 I took this grill through the paces with a variety of meats and food. I grilled shrimp and ribeye steaks (including an awesome sear) as well smoked candied bacon and cinnamon almonds. I also tested the true smoker abilities by throwing on a full brisket and pork shoulder.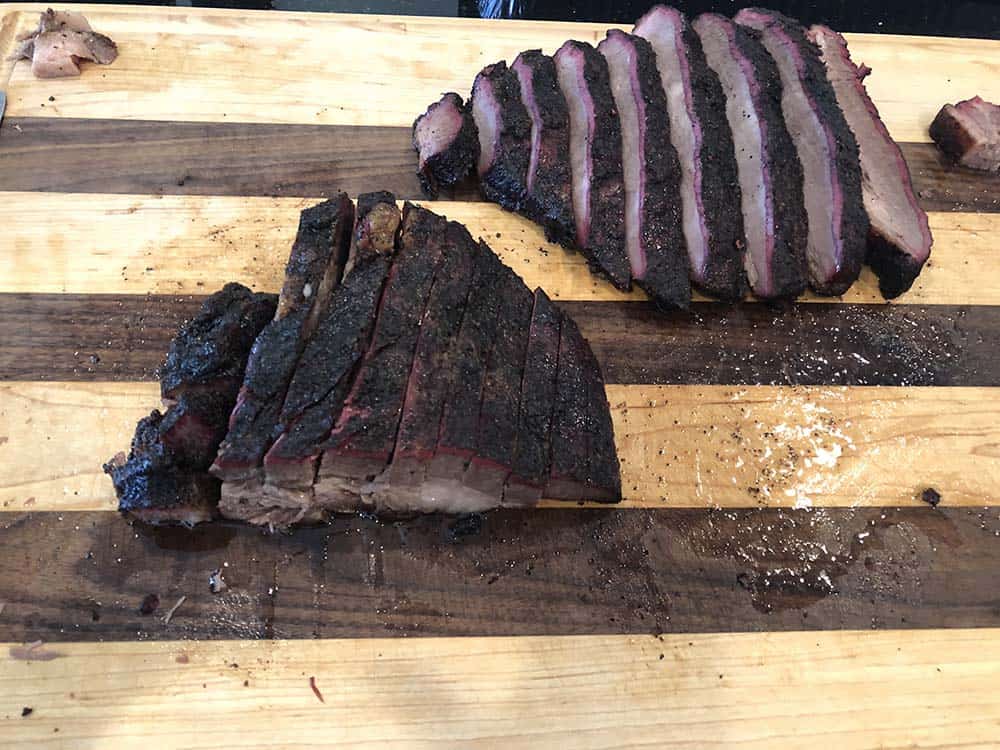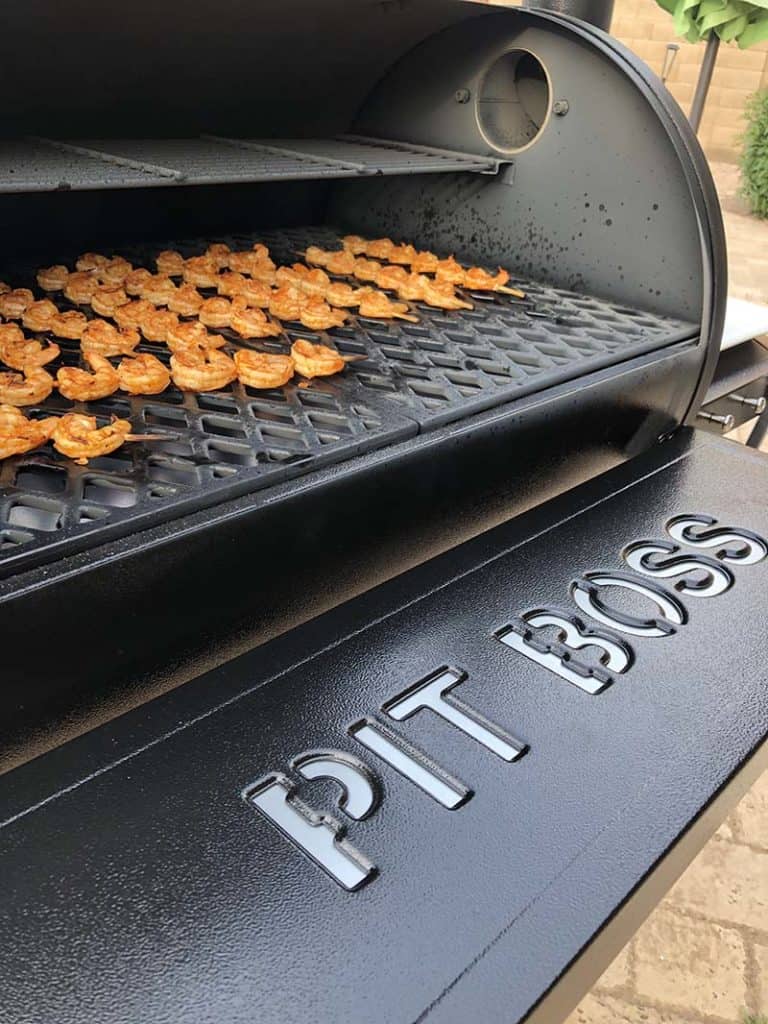 Everything turned out superb. My family and friends can attest to the meals we enjoyed. I produced one of my best smoke rings on the brisket, which is impressive considering this was the first time using the smoker.
I give the Pit Boss Pro Series 820 wood pellet grill 4.5 out of 5 meat hooks.
Pros
Fast startup and temperature changeability
Gets hot! Hit over 500 degrees with no problem
Large capacity on the grill (fits 2 cookie sheets or a brisket and pork shoulder at once)
Well built…and feature rich. Includes front, side shelf (with 3 tool hooks), a temperature probe, and a built-in plug for 2 meat probes.
Can do direct or indirect cooking
Searing ability (this is a standout feature that most pellet grills don't have the ability to do). In my opinion, this sets the Pit Boss apart and gives it an extra boost!
Slow pellet burn rate
Great looking, I like the two-tone color
Cons
No wireless controls
Temp gauge missing 275-degree setting has smoke, 200, 225, 250, 300 and then goes in 50-degree increments – wish it had 275 as it's used frequently for finishing long cooks with pork butt and brisket
Would like 4 wheels rather than 2. I move the smoker around on my patio a lot so having the ability to push it around rather than lift and pull would be nice.
Specifications
Burger Capacity: 42
Temperature Range: 180°F – 500°F
BTU Value: 40,000
Simple Slide-Plate Flame Broiler
Porcelain Coated Cast Iron Cooking Grids
8-In-1 Cooking System
Meat Probes Included: One
Tool Hooks
Solid Bottom Shelf
Fan Force Convection Cooking
Automatic Start-Up and Cool Down
Available at Lowe's for $399.