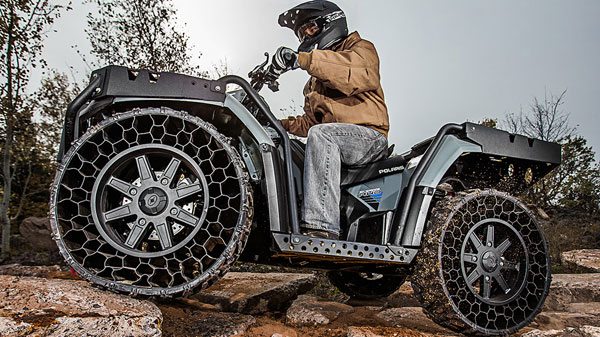 In a breakthrough in tire technology, Polaris RANGER ATV introduced the Polaris SPORTSMAN WV850 H.O. featuring TerrainArmor non-pneumatic tires.
The Polaris SPORTSMAN WV850 H.O. is a beast but let's be real. The shocker here are the TerrainArmor tires that never get flat due their non-pneumatic design that has been used and tested by the military in the most harsh conditions around the world.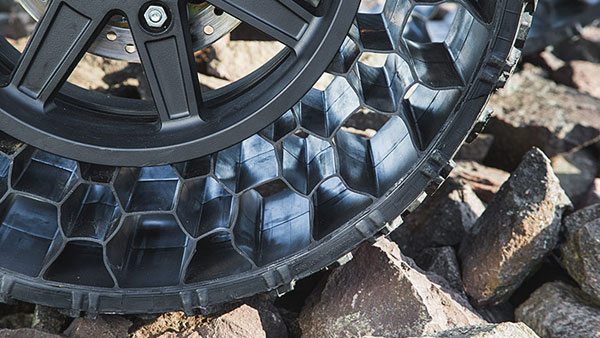 Beyond having no flats, the TerrainArmor tires offer: a better center-of-gravity, improved cornering due to less pushing, and a tread pattern and compound that was developed specifically for the WV850.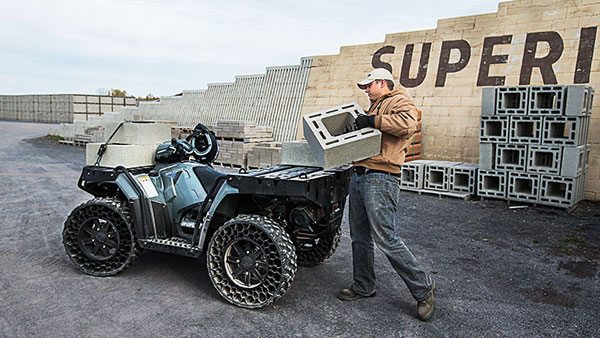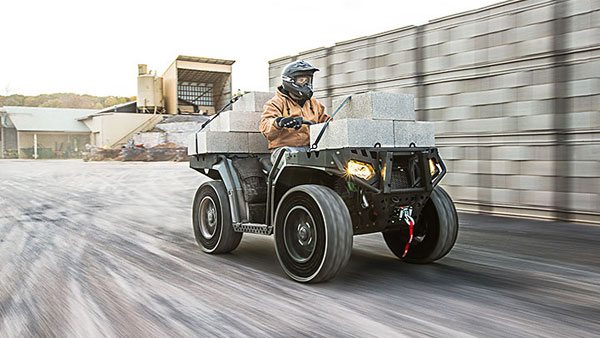 The Sportsman WV850 H.O. features an upgraded shock package and steel racks that are rated at 600 lbs. Electronic power steering will also make your days in the seat much more tolerable.
A powerful 77 hp engine provides impressive torque and pulling power. The engine is mated to a fully automatic single-speed, military-grade transmission featuring a single forward and reverse gear for ease of operation.
A work vehicle isn't complete without a standard 2-in receiver hitch that can tow 1,500 lbs/680 kgs and a premium 3,000 lb Warn winch for confidence in extreme settings.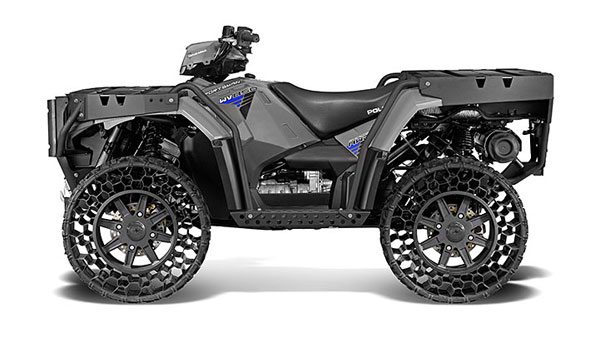 Handle the rugged demands of your work site or hunt with Polaris AWD. The AWD engages all four wheels when your machine needs more forward traction and reverts back to two wheels when you don't. Monitor your downhill braking with EBS and Active Descent Control for optimum control and smooth, even deceleration (less than 15 mph).
More information on the Polaris can be found on their website.