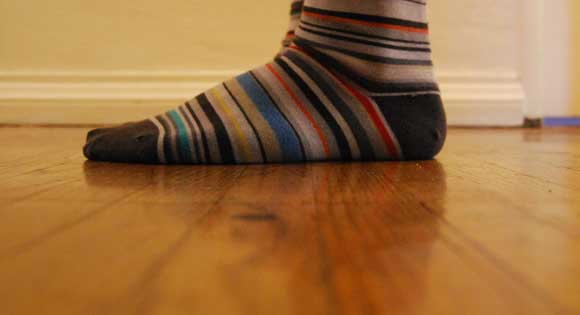 One of the most brilliant modern day conveniences is radiant heat flooring. The demand for this feature is becoming stronger each year and not only are people installing it in kitchens but its becoming more popular in common areas and bathrooms.
There is nothing more cozy than stepping on warm floors which in turn can help lower the costs of heating your home using electric or gas power.
The technology hasn't changed much in the past few years but the number of manufacturers has increased and you'll find a ton of choices if you look at the market. Most new home builders should consider the cost of radiant heat as an option as you might be surprised at how inexpensive it can be for a new build. It also has a great return on investment compared to other home upgrades.
Certain types of wood flooring work best with radiant heat and they include, floating wood floors or engineered wood floors and wood floor planks cut rift sawn or quarter sawn. You can also install radiant heat in concrete or under tile floors which is why most people look to the kitchen areas of the home first.
There are also several types of radiant heat systems available and include water based (hydronic) or electric powered.

Here's what you should look for when shopping for radiant heat flooring systems.
+ Choose your flooring first – Unless heat is an absolute requirement, go with a floor you'll be happy with in the long run even if it might not work well with radiant heat.
+ Is service and maintenance part of the deal and is the installer certified and licensed to install radiant heat?
+ If cost is a concern the electric systems are less expensive but they also may not heat as quickly and cool faster than a water-based system.
+ Is this a retrofit or new build? Tearing up a current floor will add a lot to the cost.
+ Looking at the long-term benefits if you think you may sell your home in the next 5 years then it may be best to wait it out as you'll maximize your ROI.