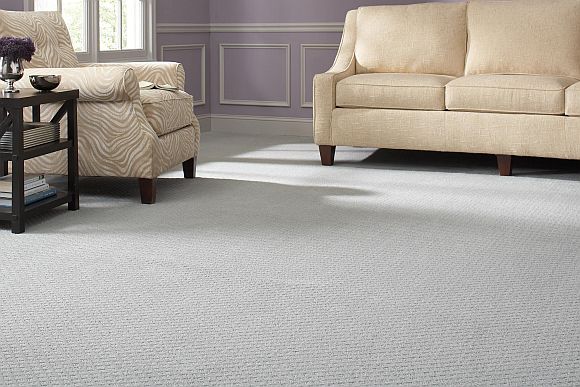 Earlier this week, we tested the stain-fighting powers of The Home Depot's Platinum Plus carpet. Next up? Martha Stewart Living carpet, available in 36 designs and four constructions.
Martha Stewart's products are known for being classy yet functional, and the carpet is no exception. The carpets are treated with Anso Nylon/R2X Protection, creating a stain-resistant barrier that makes spills easier to clean.
As with the Platinum Plus swatch, we had our choice of three delightfully messy liquids from which to choose: Juicy Juice grape juice, chocolate milk and V8 tomato juice. When confronted with the lovely light gray of the carpet, there was only one choice . . .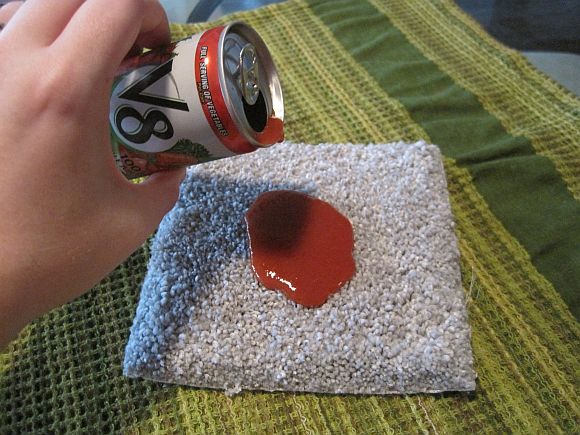 Yep, we went with the V8 again. We were curious about how the stain technology would stand up to the brightly pigmented juice, especially since the Martha Stewart Living carpet sample is so lightly colored.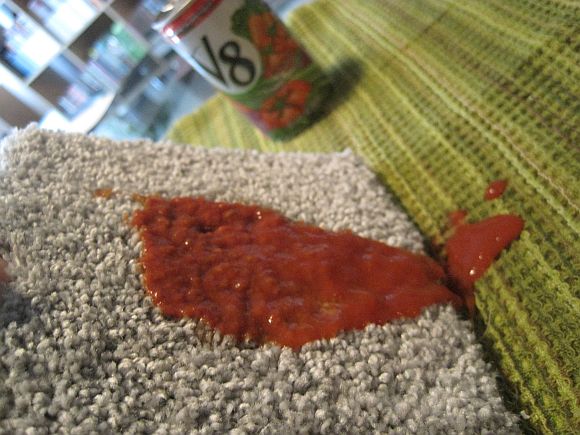 The liquid appeared to rest mostly on top of the fibers for a few minutes, and when the carpet swatch was tipped, the excess rolled off the carpet. The accompanying instructions advised to blot the stain with a wet paper towel.
After a couple minutes, it was obvious that a stronger blotting source was needed, so we switched to a damp hand towel. The stain did clean faster with the towel, and we were able to blot down to the base of the fibers to remove lingering V8 residue.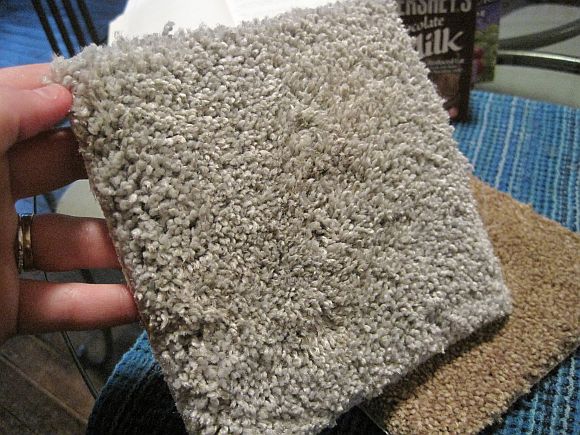 Our conclusion? Both carpets are fantastic, but the Scotchguard technology of the Platinum Plus line seems to be more adept at protecting against stains, and making spills easier to clean when they occur.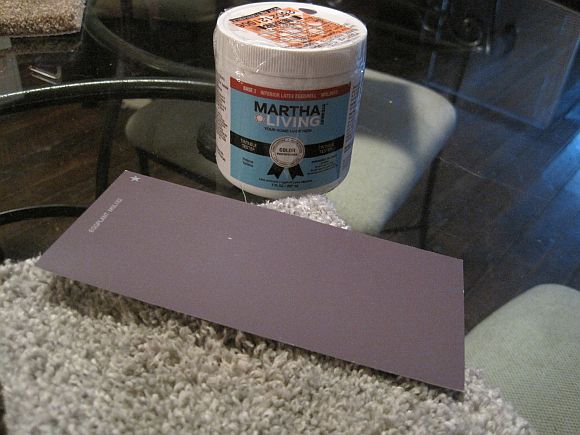 A benefit of the MSL line, however, is that each product is coded for easy coordination with paint colors so that you can effortlessly create a stylish look for any room in your home.
MSL carpet is priced from $1.55 – $4.25/square foot.
Lead photo courtesy of The Home Depot