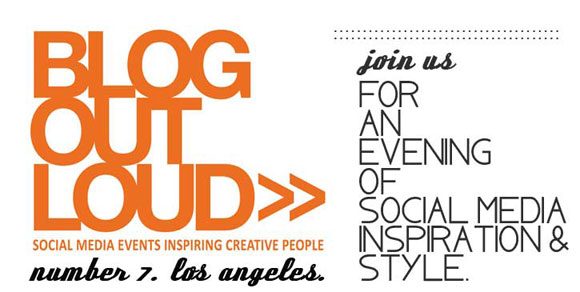 One of best events we've attended in Los Angeles was produced by Blog Out Loud. We had an opportunity to hear from a number of prominent bloggers, most notably Gregory Han of Apartment Therapy & Unplggd. We also met the amazing founders of Blog Out Loud, Megan Arquette of BeachBungalow8 and Rebecca Orlov of Loving Living Small.
Rebecca and Megan recently reached out to invite me to participate in their next event, Blog Out Loud 7. After such a positive experience from their last event I couldn't refuse and I'm looking forward to sharing my thoughts on blogging and social media as well as gleaning some nuggets of knowledge from the other bloggers on the panel.

The invitation is below and you can RSVP here. Hope to see you there and if you can't attend I'm sure everyone will be tweeting @blogoutloud or #blogoutloud. Remember you can follow us on Twitter @Charles_Hudson.