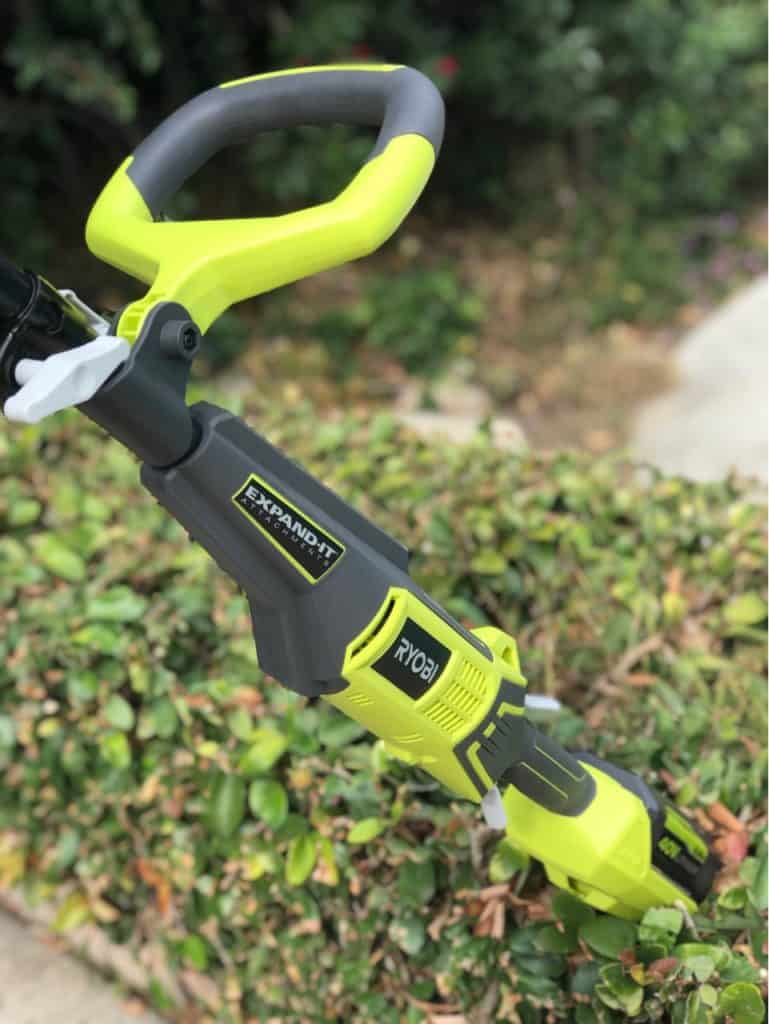 We've been using Ryobi power tools for years, but was only recently introduced to their Expand-It System of outdoor power equipment. This 40V cordless system is unlike any other set of outdoor tools available. With one 40V base, you can attach up to 10 different types of tools!
This setup solves two major issues when it comes to outdoor power equipment.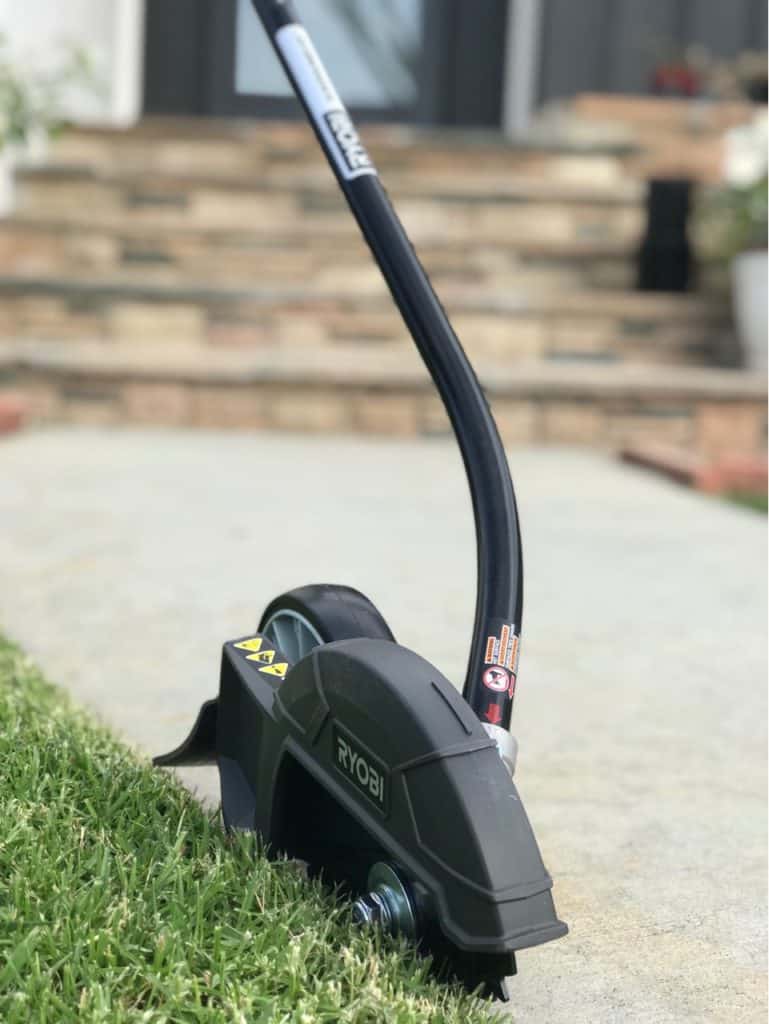 Saves Space
With the Expand-It system, you no longer have to store multiple large tools. The base and battery are small enough to fit into a utility closet and each attachment comes with a convenient hanger which keeps them off the floor and readily available. I've tripped over my string trimmer too many times to count, but no more with the Expand-It.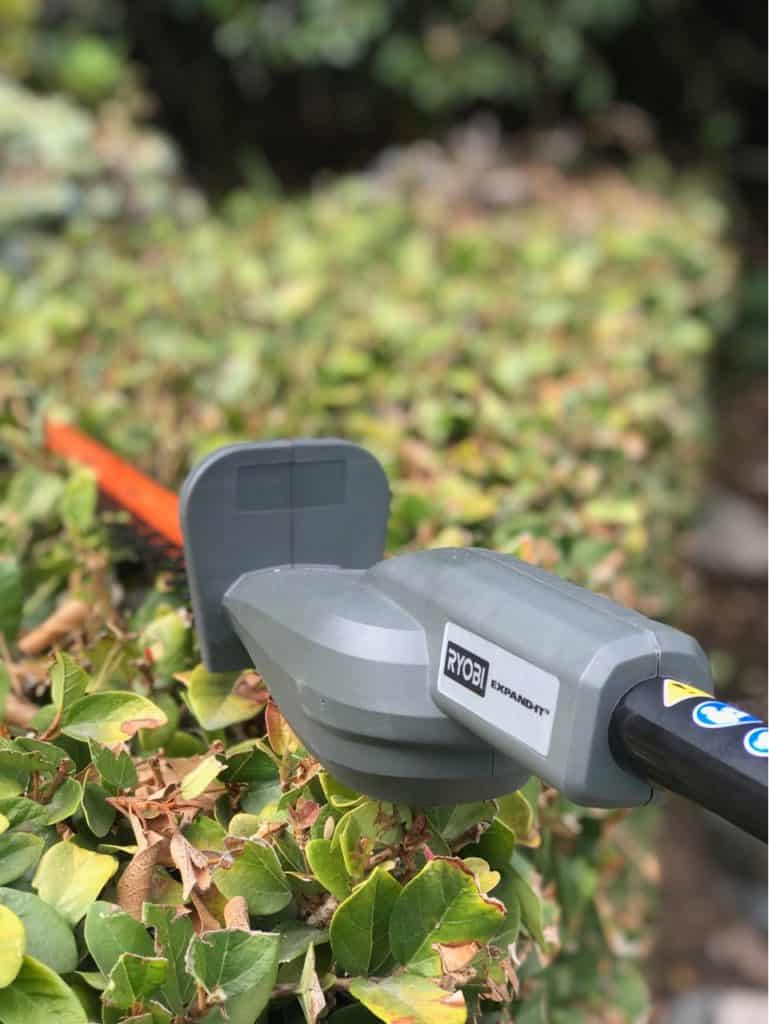 Saves Money
The cost of each attachment is only a fraction of what a new tool would be. This savings might free you up to buy one extra attachment that you really need but didn't think you could afford or have space for.
No Gas or Fumes
Cordless outdoor power equipment is the way to go, and Ryobi's 40V battery provides more than enough power to blast through the thickest of yards. There's no need to mess with gas, oil, or deal with stinky fumes. Simply keep your battery charged up and grab it and go.
In addition to saving money and space, Expand-It is super simple to use. As shown in the video, you simply loosen the knob and push in the button to release, and do the opposite to connect a new attachment. It takes less than a minute to switch between attachments and requires no tools.
Check out our video of the Ryobi Expand-It system in action.