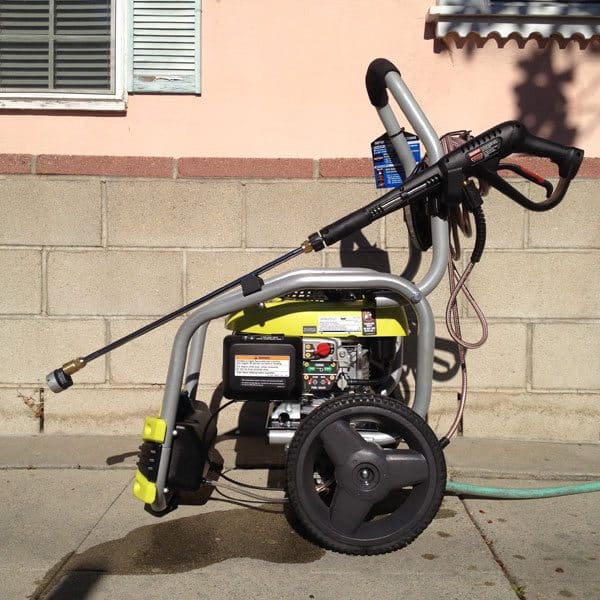 Pressure washers have so many uses around the house and we've previously mentioned reasons to rent a pressure washer, but for a bit more money you can buy a pressure washer of your own and use it on your own schedule. A pressure washer makes quick cleaning of driveways, decks, siding, windows and more.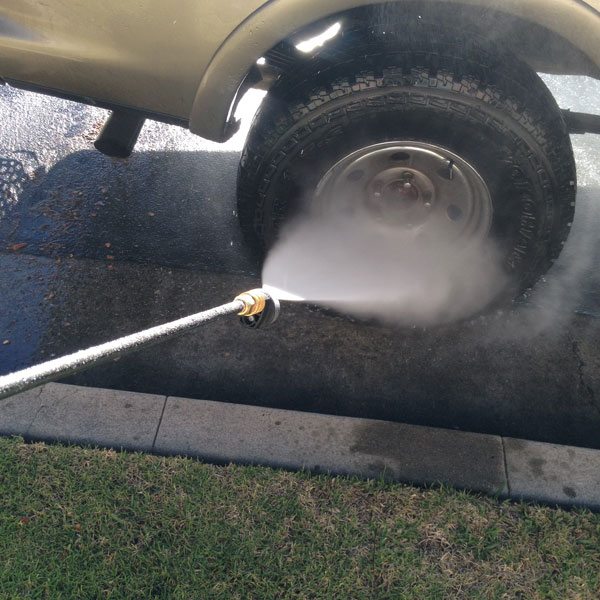 Ryobi provided us with an opportunity to test out their 3100 psi pressure washer. It's powered by a 187cc Honda four-stroke gas engine which started right up for us and is very quiet even when powered up. We loved the Ryobi "idle down" feature on their inverter generator and that same feature is standard on this pressure washer which makes for greater fuel efficiency.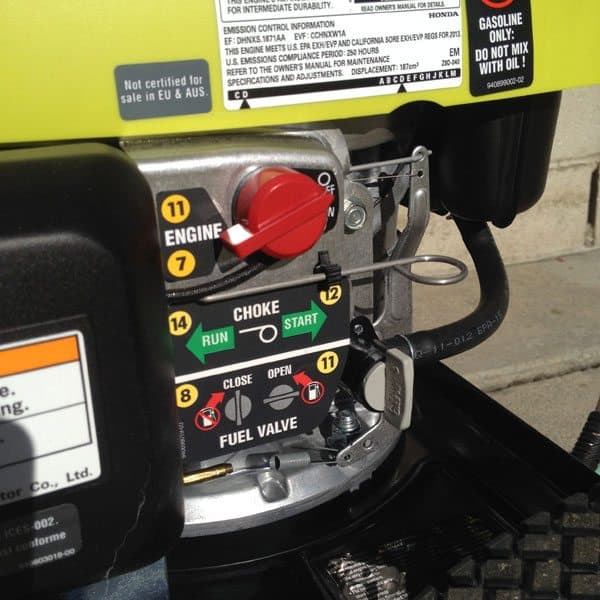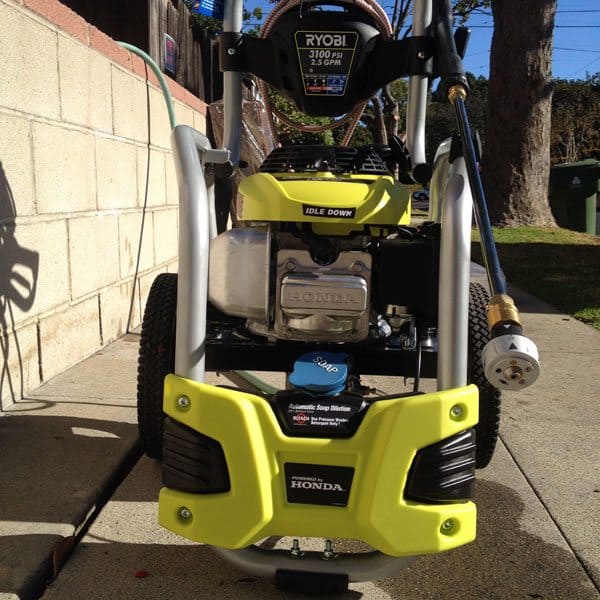 This Pressure Washer also features many accessory advantages, including a 5-in-1 nozzle for easy spray pattern adjustments, and a PowerFlex high-pressure hose for easy hose management. All backed by Ryobi's 3 year warranty.
Here's a quick video of the Ryobi pressure washer in action.
More features include:
Powered by a 187 cc Honda engine
Idle down technology for better fuel efficiency
5-in-1 nozzle for easy spray-pattern changes
25 ft. Power Flex hose bends like rope for easy management
Maintenance free aluminum pump
On-board detergent tank
On-board accessory storage
3 year warranty
Roll cage frame design keeps engine protected in rough conditions
Consider using with an EZ clean surface cleaner for fast and easy cleaning of large areas
30 day guarantee
MFG Model # : RY80940
You can purchase from Home Depot for $399