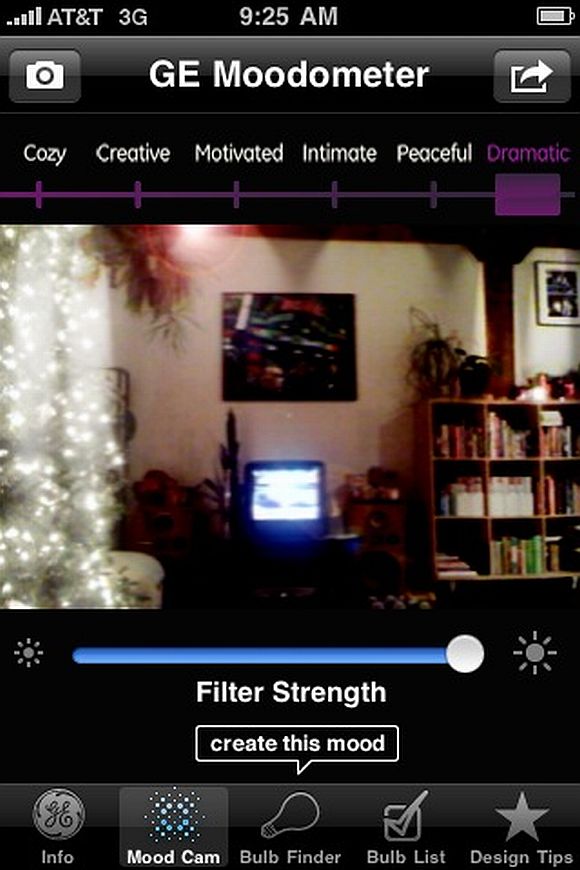 With the continued popularity of smart phones and tablets, it seems like there's a new app every few days. The latest must-have download? The GE Mood Lighting Cam app, a clever invention from the renowned lighting company.
Snap a photo of a room or area in your home, and load it into the app. Using a sliding scale, you can adjust the room's lighting from "cozy" to "intimate" to "dramatic," along with a few stops in between. Once you've found a lighting scheme you like, touch the "Create This Mood" button, select the applicable light fixtures and you'll be taken to GE product recommendations that will allow you to simulate the lighting effects.
If you'd rather take your lighting inspiration from another source, the app comes with a library of pre-loaded rooms, ranging from bathrooms to living rooms, that showcase a variety of lighting schemes. As with the pictures you upload, you can opt to "Create The Mood" and have a list of products that will create the same lighting scheme.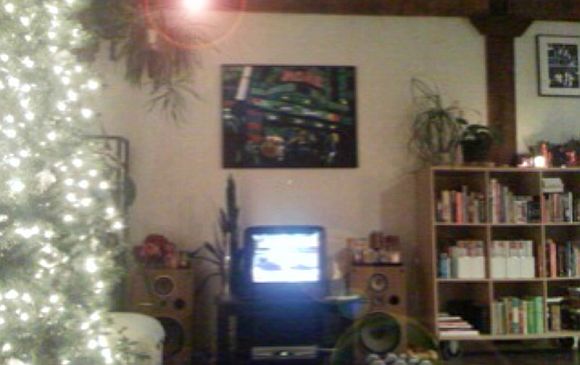 My space poses a particular challenge, since it's a loft, but I couldn't resist playing with the app last night. Although I'd define my existing lighting as "cozy" and even "intimate," I let the Mood Lighting Cam guide me. My resulting preference? "Creative," which seems apt! Of course, I'd have to add some fixtures to get a similar effect, but it's great to have a starting point–and a shopping list!
Other app features include a bulb finder, with bulbs separated by mood. Each lighting mood also comes with its own list of design tips, with recommendations on color palettes, furnishings, and other pointers.
Let us know if you download the app and if you opt to change any of your home's lighting based on the recommendations.