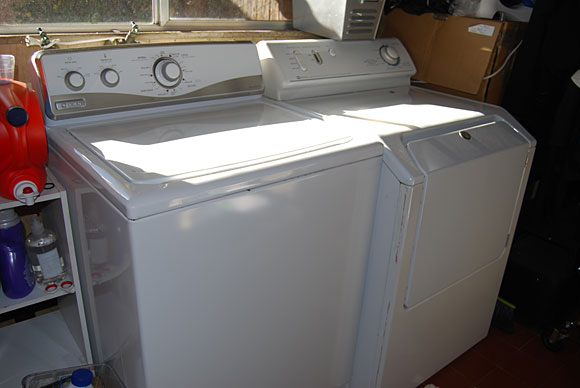 A reader recently informed us of the positive experiences they've had with multiple broken appliances because they were properly covered with appliance insurance from AHS. This isn't an ad for AHS (American Home Shield) but because these homeowners were so grateful for their investment in appliance insurance and their experience dealing with AHS and the repairman we wanted to share it with you.
This homeowners built-in oven went on the fritz and had been a reliable performer for more than 20 years. Instead of having to buy a new oven the insurance policy from AHS covered the replacement.

Over the course of a few years, AHS has helped them not only replace their built-in oven but also a garbage disposaland they repaired a dishwasher, refrigerator and washer/dryer.
During one of these repairs the workman noted that the older dryers were built to very high standards and with less electronic parts some had a higher reliability than newer models so it was a wise investment to go with AHS and keep their current dryer running as long as they can.
If you've got solid working and performing appliances, look into insuring them under AHS or a number of other appliance insurance companies.
Please share in the comments your positive or negative experiences with appliance insurance and if you'd recommend it.