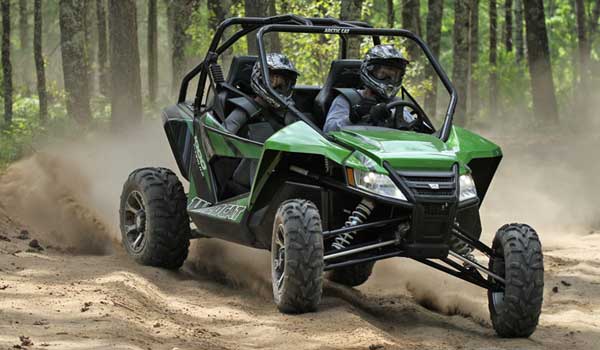 Shopping for side-by-sides is fun trip my boys will always join me on. We never buy anything, but they love just running around and jumping into them.
I always like to stop in the Bass Pro Shop when I'm in Las Vegas. It's a huge outdoor adventure store that not only supports fishing and hunting but also every other outdoor sport you can think of. They have a ton of watercraft as well as ATV's, UTV's and side-by-sides.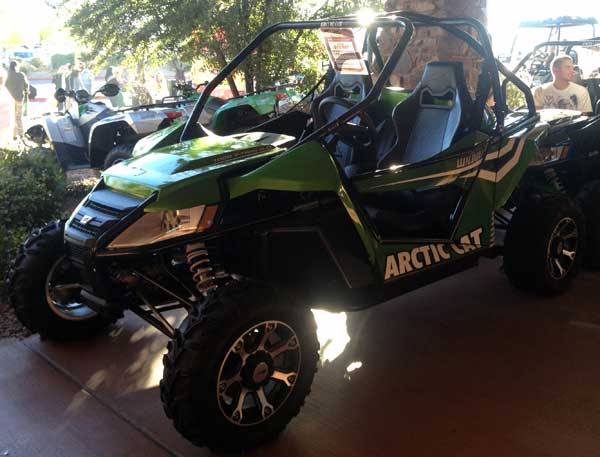 When I was up in Warroad, MN a few weeks ago visiting Marvin Windows, Mr Marvin himself told me that Artic Cat and Polaris were not far away and that business for them has been booming, even through this economic downturn.
I've always loved go-karts and ATV's and the new high-performance side-by-sides look like so much fun, it's no wonder people can't get enough of them. Prices can range from $5,000 to upwards of $25,000 with all the bells and whistles and there are definitely plenty of high-tech customizations and a5dd-ons available.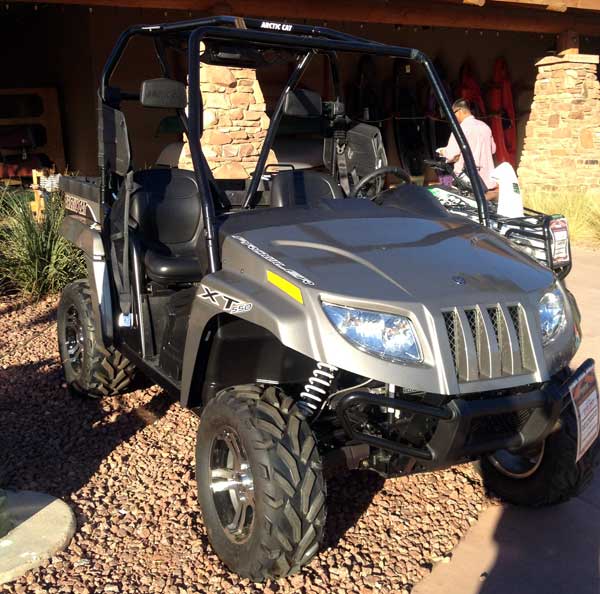 Bass Pro Shop mostly stocked Arctic Cats and they had a full-range of utility vehicles that were meant for hauling and better used around the farm or ranch as well as high-performance utv's that are also known as side-by-sides (due to the seating arrangement). Think of a go-kart on steroids or a compacted dune buggy.
Polaris, Kawasaki, Can-Am, Yamaha, and John Deere all offer a full-line of side-by-sides that can seat from 2 to 4 people.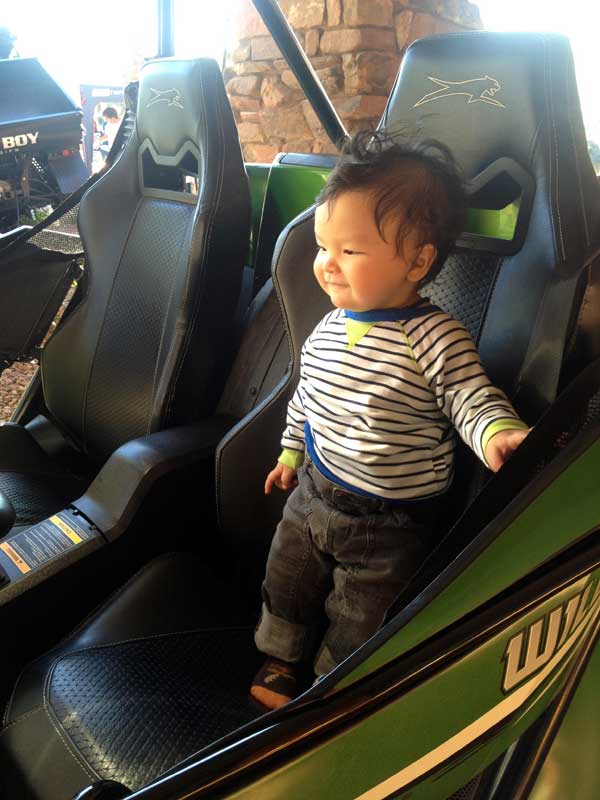 The popularity of side-by-sides has absolutely exploded although the use of standard ATV's is still popular they both have applications where one is better served than the other.ATV's are more nimble and can navigate smaller trails. They are also outright faster and quicker and can do almost as much on a much smaller budget than a side-by-side.
The side-by-side UTV's have been growing in popularity as they are more comfortable to some and the driving style is just like driving a car. They provide a greater sense of security with the full roll cage and the hauling capabilities are almost as much as a small truck. It's also a lot more fun to race around with your buddies sitting right next to you and we would love to take a few of these camping someday.
Have you been shopping for side-by-sides recently? What are you finding and do you have any favorites this year My son is already dreaming of the day when he can take one of these for a spin, just like dad.