The popular Can-Am Commander is all-new for 2021. It has been redesigned for drivers who are looking for the perfect mix of work and play.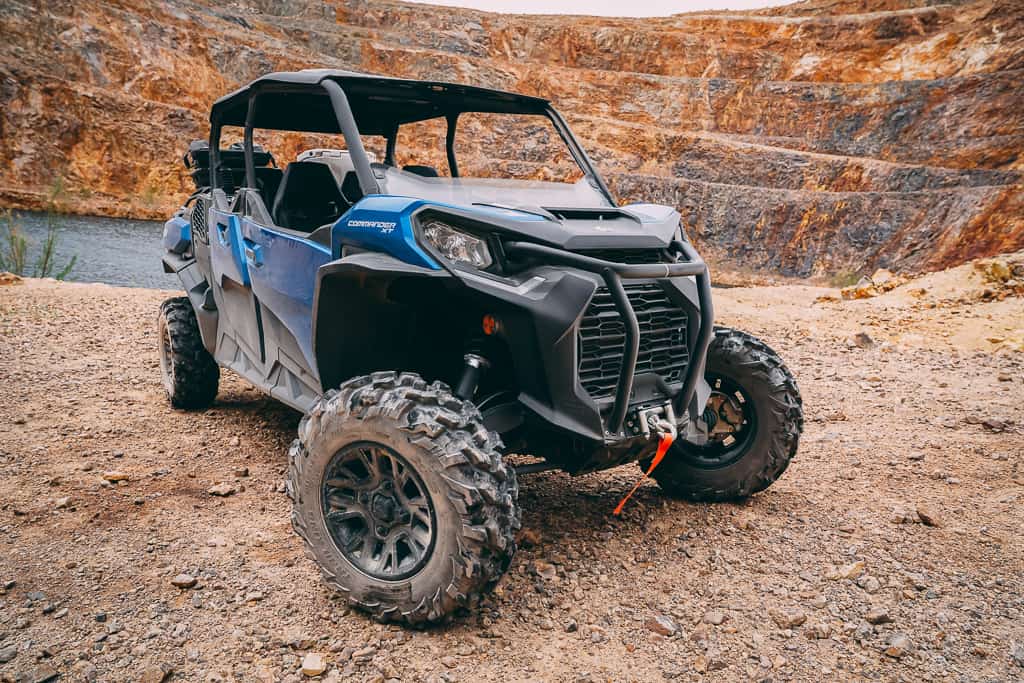 Side-by-sides have become very specialized. High-performance UTVs like the Can-Am Maverick X3 feature long-travel suspension and a wider track, but they aren't built for the all-day grind of working on a ranch farm or farm. Conversely, a working side-by-side isn't geared for speed and the suspension setups are designed for payload or towing more than climbing, cornering, and jumping.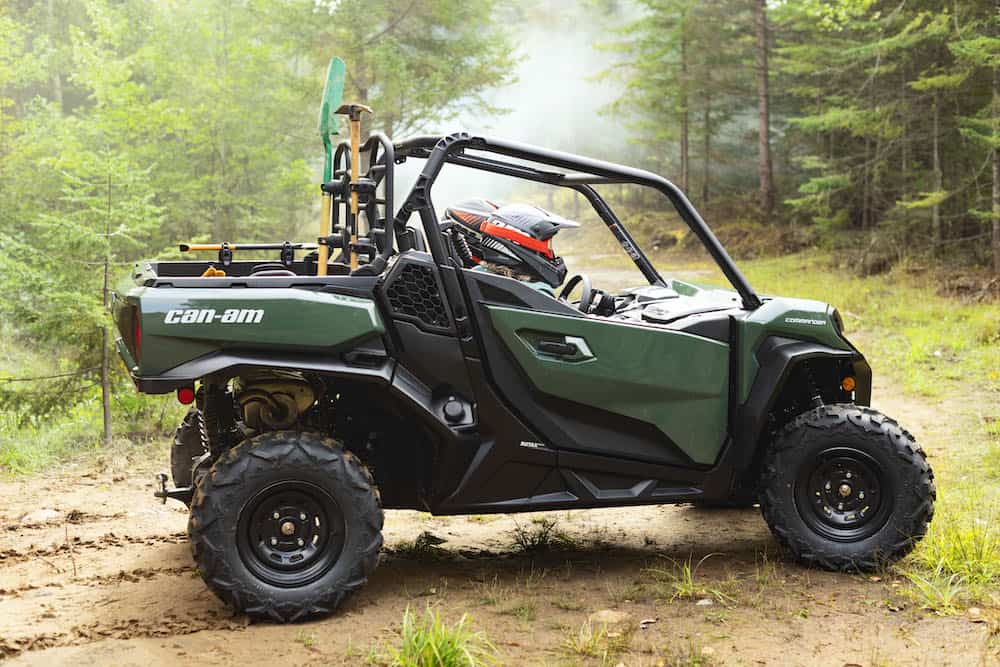 The new Can-Am Commander aims to hit the sweet spot for a do-it-all side-by-side. I'd say it still skews towards recreation, but it has been designed with work in mind as well.
Overlanding, hunting, and exploring are where the Commander excels. You can choose from a two or four-seater and there are multiple colors and trim lines available. There are also over 150 add-on accessories that will allow you to customize your rig just the way you want it.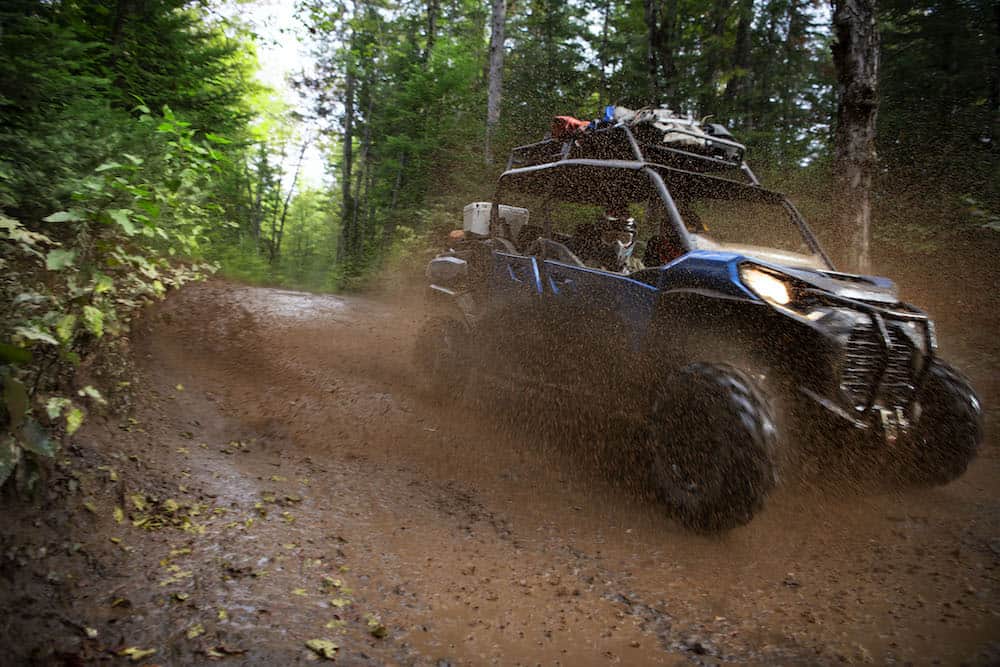 Can-Am Commander Highlights
Performance: A powerful and proven Rotax 1000R engine delivering 100hp, maximum ground clearance to conquer rough terrain, a quieter ride for enhanced comfort, and improved suspension for a better ride experience in varying conditions.
Workability: Take what you need when you need it with 2,000lbs of towing capacity and the segment's largest dump cargo box able to load up to 600lbs of cargo.
Design and Ergonomics: A distinctly Can-Am look so you stand out in the crowd, along with enhanced passenger comfort for longer days of riding.
Low cost of ownership: Class-leading maintenance intervals and do-it-yourself-friendly maintenance access points for those who like to tackle it on their own. Can-Am has the right machine, part, or accessory to ensure you are able to get the most out of whatever you're asking your machine to do.
Overlanding in a Side by Side
Can-Am wanted me to experience the new Commander in person, so they provided me with a loaner for a couple weeks. It was delivered to our family ranch from a dealer in Las Vegas, and the first thing we did was take it on an 80-mile overland journey into the Clark Mountains near the Mojave National Preserve.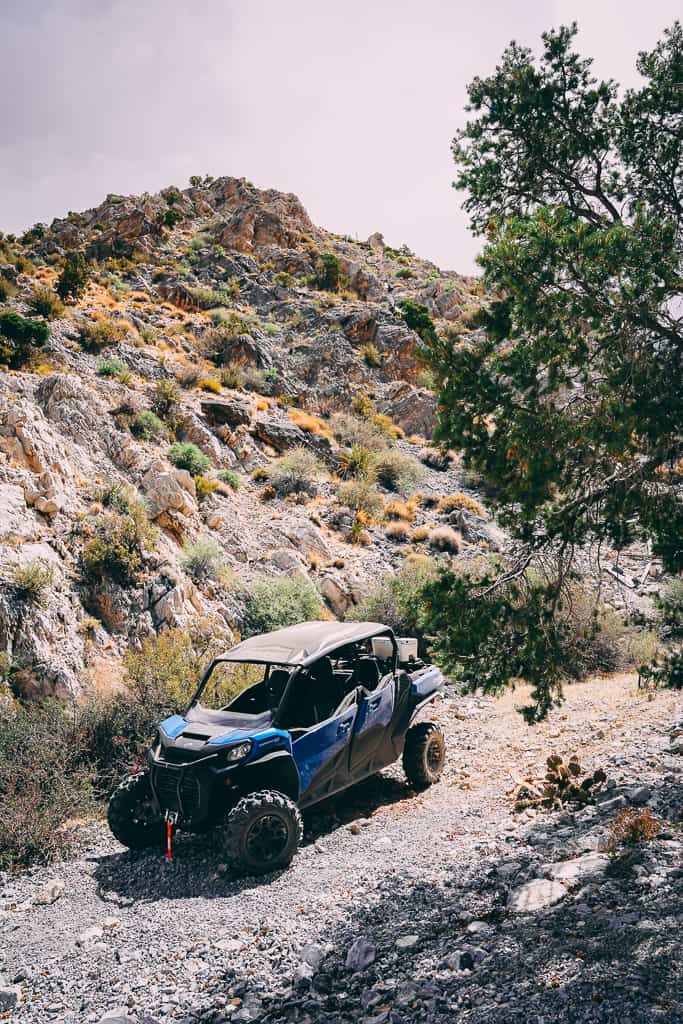 Our destination was an abandoned open pit mine called the Colosseum Mine that is located in the heart of the Clark Mountains. The last time I traveled there was on horseback and we spent a few days riding and camping. This time I joined some friends in the four-seater Commander XT, which packs a few more horses (100 to be exact).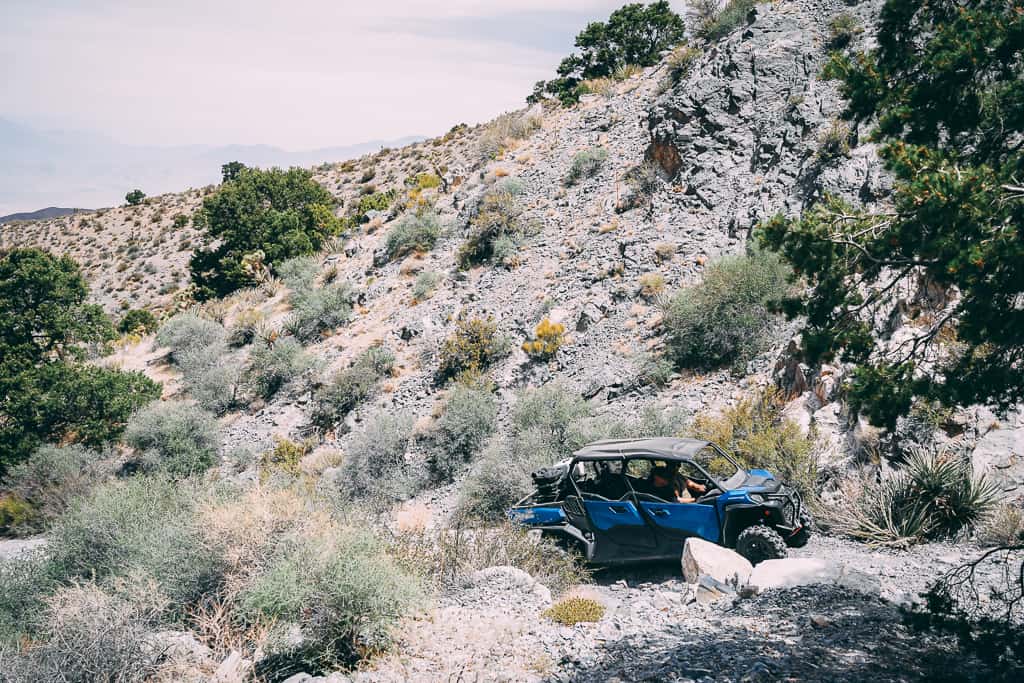 We wound our way through a few old mining roads that clearly hadn't been used in years. Most of them brought us to dead ends where dirt and debris from the mine were piled up. As capable as my Land Cruiser is, I'm not sure I would have wanted to bring it on this trip as the trails were very narrow and full of sharp rocks.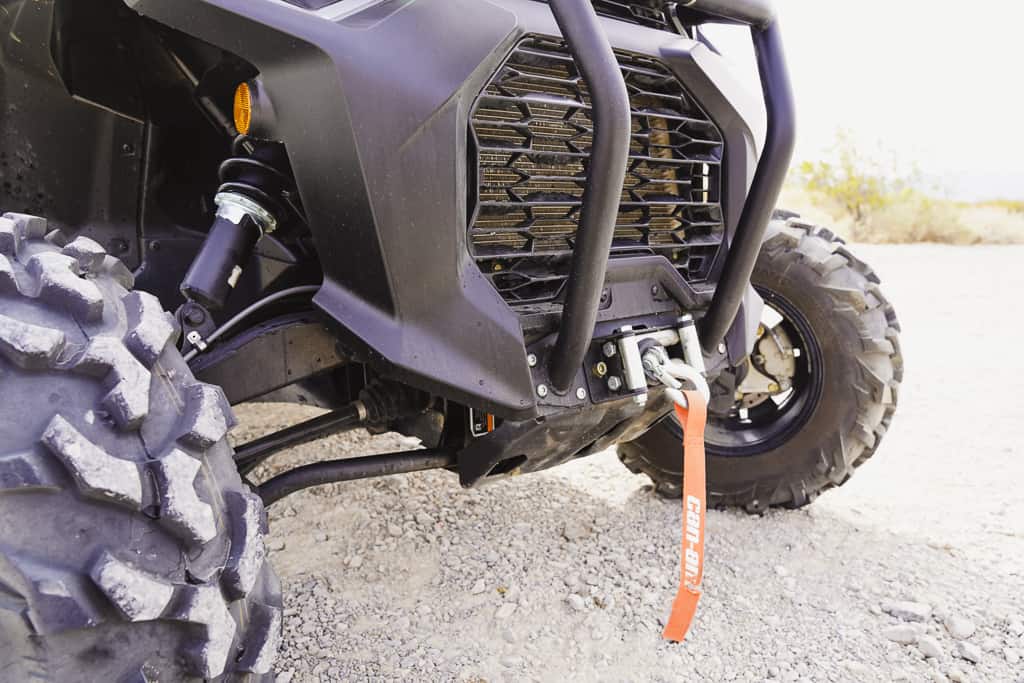 In some areas the trail got really sketchy, but we were emboldened by the fact that the Commander had a winch, so we knew we could probably pull ourselves out of any sticky situation.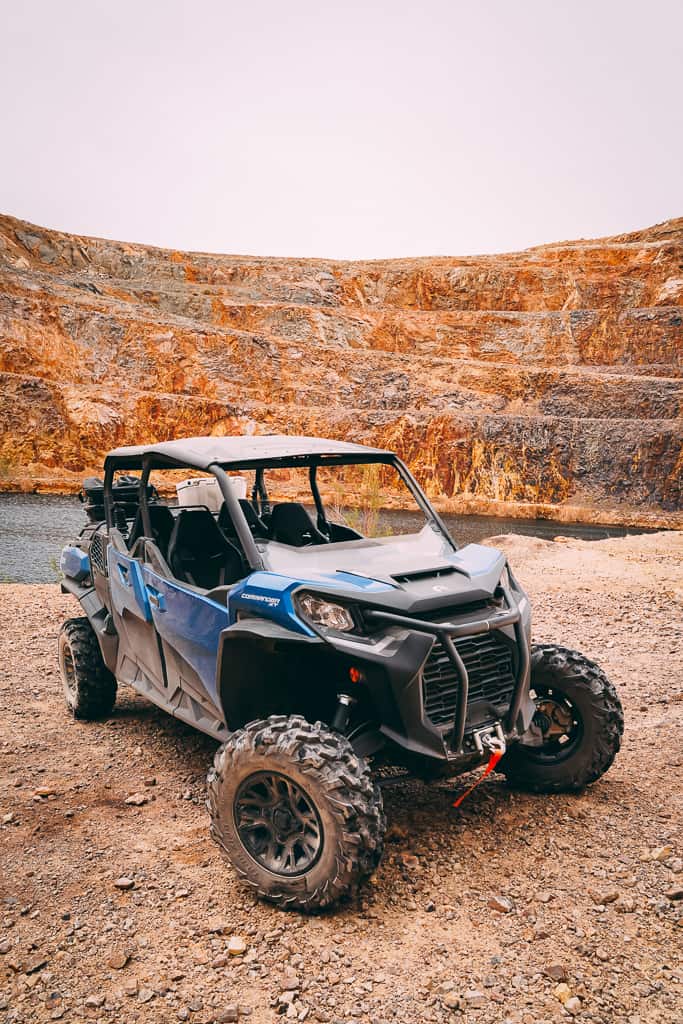 We finally found our way up to the mine and access road was blocked to vehicles driving down into the mine by a large pile of rocks. But, with the Commander XT, we were able to navigate over the rocks and drive down into the pit. We had the area to ourselves for a bit and enjoyed the cooler temps at the bottom of the mine near the water.
The Commander XT was outfitted with a factory rack and their proprietary LinQ system that allows you to secure storage, tool boxes, and coolers directly to the rack without having to use straps. We filled the cooler with plenty of water and were soon rejuvenated for the drive back to the ranch.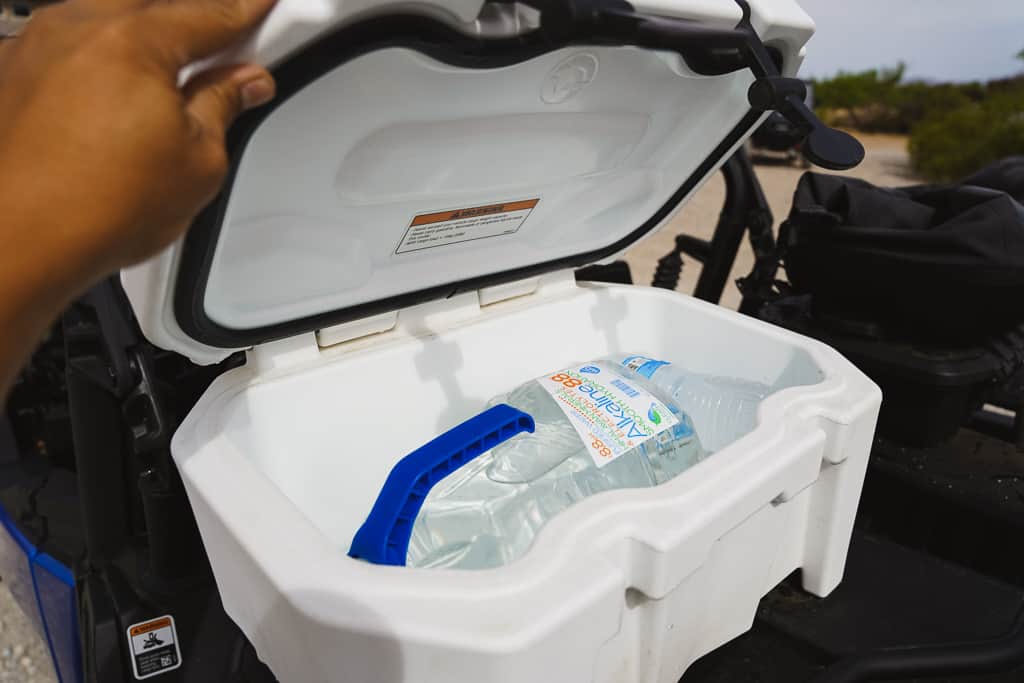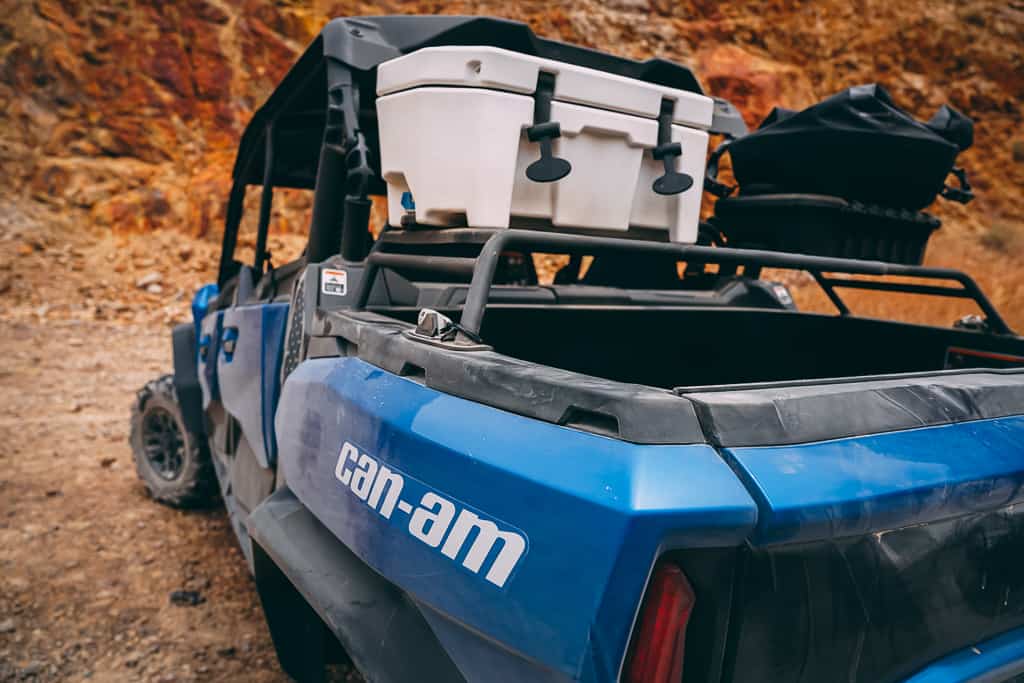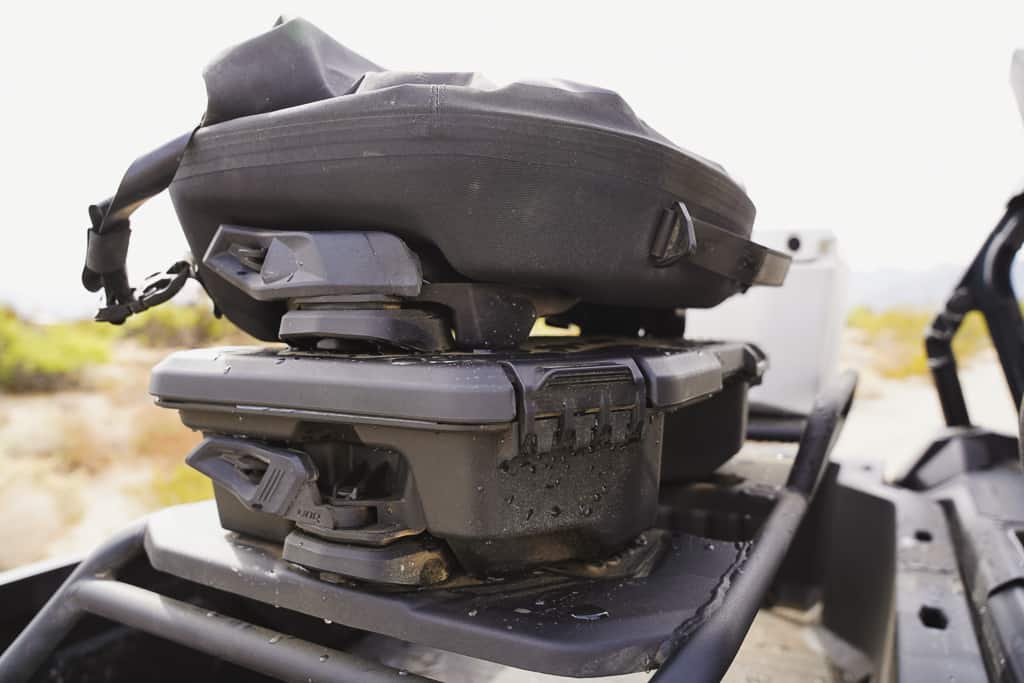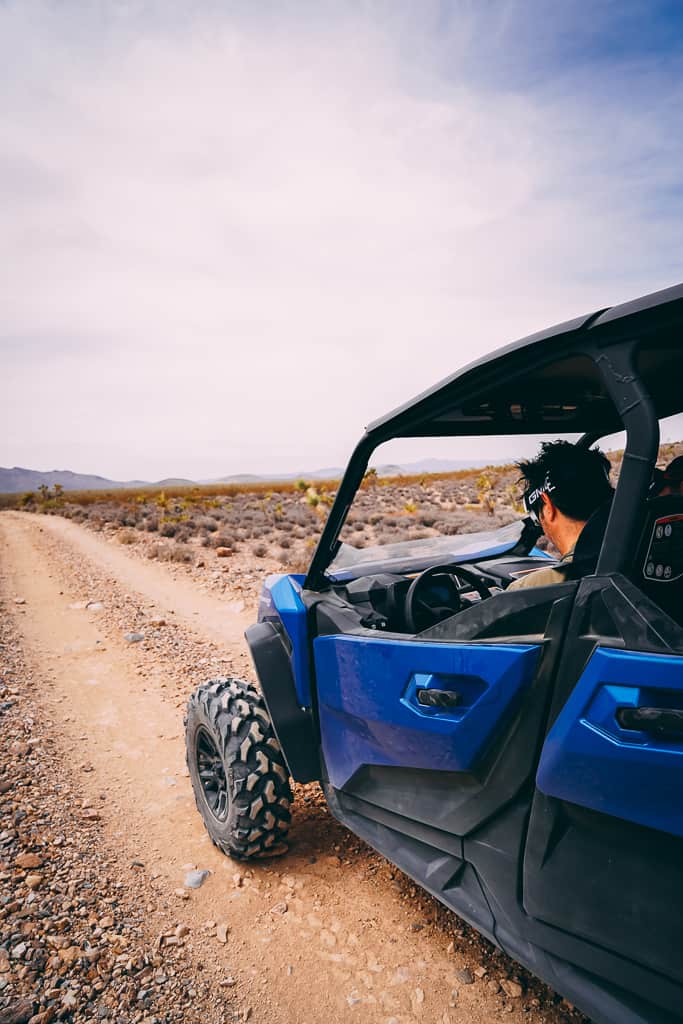 We had a blast taking the Commander out for a day of exploring, and nothing beats being in a small, nimble, open-air, side by side. We had the same experience in Moab last week on a guided tour, but it was also fun to explore on our own. We have a new found interest in the area and can't wait hit more trails around the ranch.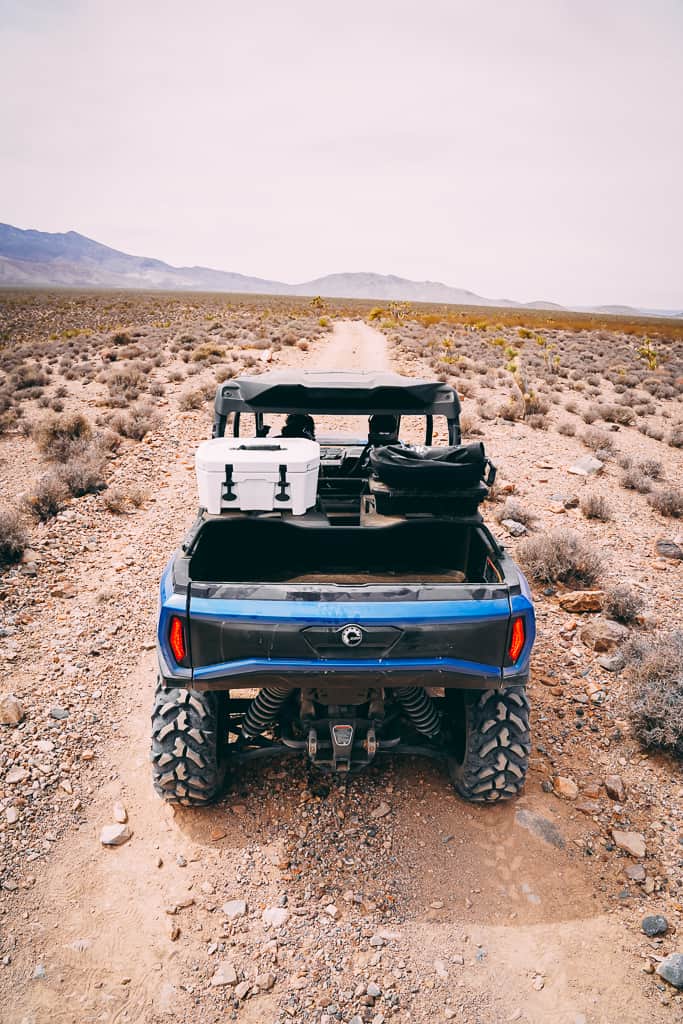 If we had more time with the Commander we would have loved to load it up for a few days of camping. It's the perfect vehicle for finding remote campsites away from everyone else, and the Commander XT has enough room to seat four-adults comfortably as well as their gear.