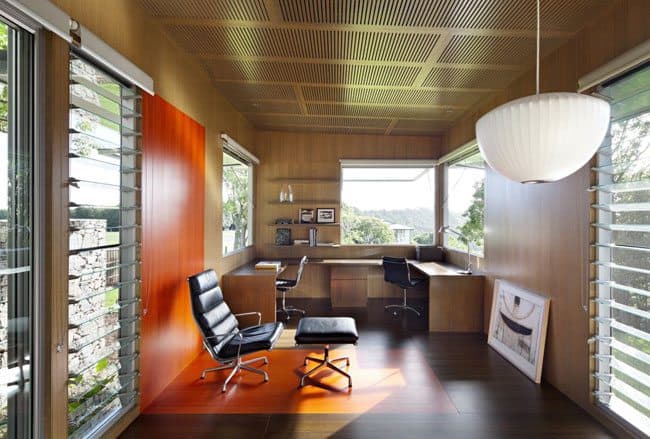 The battle for your smart home has been set with three big players: Google Nest, Apple HomeKit and Samsung. All three are taking a different approach but have the same goal – to become the brains, hearts and guts of your home.
Google Nest
Nest was well on it's way as a stand alone company with a singular product that transformed the home automation industry. The Nest thermostat. They took an otherwise nondescript product that had not been innovated on for years and flipped it on it's head. The Nest is a true "smart home" product as it's settings are learned and it has the capability to communicate with other home automation devices under their Works with Nest family of products that includes brands such as Whirlpool, Chamberlain, Jawbone, Dropcam and Mercedes-Benz.
Nest has a comfortable lead in the smart home space with an easy to understand product that is simple to install. They've also got the millions of Android smart phone users who are also part of the Google ecosystem.
Apple HomeKit
Apple HomeKit contains enormous promise but they've delayed release. The latest iOS update on the iPhone has a HomeKit setting but they haven't officially rolled it out. Apple has announced an impressive roster or manufacturers who are in board and can't wait to get started. Apple also has sold a ton of AppleTV units which could become the hub of their smart home system (similar to Nest). Apple doesn't rush products and you can bet that when they finally launch HomeKit it will be the most polished home automation system available. That in itself is one reason why Apple might win the battle as it's all about ease of use. No one wants to fumble with things. Smart home products should make living easier. That's it and it's what Apple does so well.
Samsung
Samsung is the only contender that builds both smart phones and large appliances which places them in a unique position. They will rely on some extent to software from Apple or Google to communicate with their products but appliances are where buyers will see the true future of smart home devices come to play. From pinging you when clothes are dry to identifying which part is broken and needs can be ordered automatically. The CEO of Samsung will be doing the keynote at CES this year and CES has dedicated an entire show area for home automation products.
2015 is going to be an amazing year for this industry. Hold on tight and we'll keep you posted on the latest technology that will help you decide which to system is best for you.