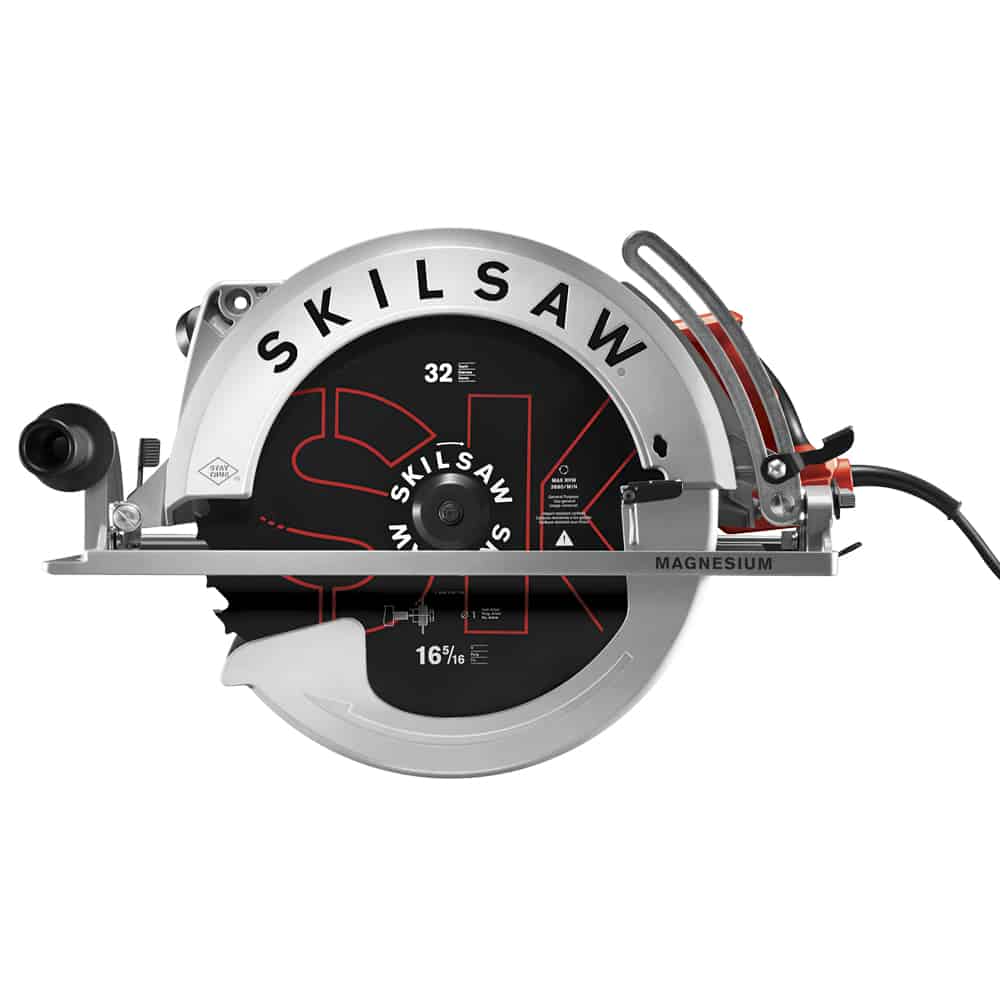 Skilsaw is amping up their worm drive saw lineup by adding the 16-5/16-Inch Magnesium Super Sawsquatch Worm Drive Saw. It features worm drive gearing, 15 Amp Dual-Field T motor and specially engineered 16-5/16-inch 32-tooth SKILSAW blade, the Super Sawsquatch delivers unmatched power and performance thanks to this incomparable engineering trifecta.
With its all-magnesium construction, blade-left visibility and die-cast magnesium foot plate, Super Sawsquatch is more durable, lighter weight, and offers greater accuracy than any beam saw currently on the market.
Featuring a 6-1/4-inch cutting capacity, Super Sawsquatch can power through most engineered lumber, 6X and beams in one pass. An electric brake increases jobsite productivity and an auxiliary handle is included for added support. The saw also comes with a stand for portability and storage.
When it comes to SKILSAW's worm drive portfolio, size matters. SKILSAW's lineup now includes 7-1/4-inch, 8-1/4-inch, 10-1/4-inch and 16-5/16-inch worm drive saws. Super Sawsquatch is priced competitively at $699 and will be available in March 2018.
To learn more about the 16-5/16-Inch Magnesium Super Sawsquatch Worm Drive Saw, model SPT70V-11, visit www.skilsaw.com.